The Fujifilm X-H2S is an incredibly powerful mirrorless camera for sports and action shooters who shoot lots of video. Its new stacked sensor unlocks impressive burst-shooting speeds along with much-needed autofocus improvements, though the X-H2S does also lose some traditional Fujifilm charms in the process. Still, it bodes well for X-series fans hoping to see some of its upgrades filter down to more affordable Fujifilm cameras.
Pros
+

Stacked sensor unlocks serious speed

+

Glorious viewfinder

+

Impressive autofocus tracking skills

+

Video powerhouse with Apple ProRes support
Cons
-

Pricier than many full-frame cameras

-

Lacks charm of Fuji's retro cameras

-

AF still just behind class-leaders
Why you can trust TechRadar We spend hours testing every product or service we review, so you can be sure you're buying the best. Find out more about how we test.
Two-minute review
The Fujifilm X-H2S is an incredibly powerful mirrorless camera for sports and action photographers who also want to shoot pro-quality video. It's expensive for an APS-C camera and features like 40fps burst shooting will be overkill for many. But the X-H2S is also a hybrid camera with few peers, and its all-round performance also justifies that price tag.
The key to its power is a new, stacked 26MP X-Trans CMOS 5 HS APS-C sensor. So-called 'stacked' sensors, which have a design that delivers incredibly fast read-out speeds, have so far only appeared in flagship full-frame cameras like the Nikon Z9, Sony A1 and Canon EOS R3. But the X-H2S brings some of that performance to a camera with the comparatively 'low' price of $2,499 / £2,499 / AU$4,449 (body only).
The X-H2S may have a smaller sensor than those full-frame cameras, but it's definitely capable of pro-quality results. Thanks to the combination of that new sensor and an X-Processor 5, it offers blackout-free continuous shooting at 40fps (with the electronic shutter), plus some impressive subject-tracking skills, and the option of shooting 6.2K/30p or 4K/120p video with 4:2:2 10-bit color depth.
Image 1 of 1
Fans of Fujifilm's signature retro look, which usually includes the tactile dials seen on old film cameras, might be disappointed by the design of the X-H2S. It's very much a modern brute of a camera, with a more clinical focus on performance. But while it lacks the charms of the X-T series, the X-H2S is an incredibly fun camera to use.
It has one of the best electronic viewfinders we've used, while the subject-tracking autofocus (which now recognizes animals, birds, cars, motorcycles, bicycles, airplanes and trains) makes it by far the best Fujifilm X-series camera for shooting moving subjects. Video shooters are also incredibly well-served by a sparkling spec sheet that includes internal ProRes recording.
There's no denying that the X-H2S is expensive, and many photographers will probably be better off buying an X-T4 plus a lens or two with the considerable spare change. After all, 40fps burst shooting isn't ideal for your editing workflow and Fujifilm's autofocus, which is still a little short of the flagship performance offered by its rivals, is more hit-and-miss in this top mode.
But if you do regularly shoot speeding subjects and also need a pro-quality video camera that's more travel-friendly than many of its full-frame rivals, the X-H2S makes a very compelling argument for being top of your shortlist.
Fujifilm X-H2S release date and price
Available to buy now for $2,499 / £2,499 / AU$4,449 (body-only)
Similar price to some full-frame cameras like the Sony A7 IV
X-H2S has a smaller sensor but superior performance to its full-frame rivals
The Fujifilm X-H2S is available to buy now for $2,499 / £2,499 / AU$4,449 (body-only). Some new X-H2S accessories are also now available, including the VG-XH vertical battery grip ($399 / £399 / AU$749) and, for video shooters, a FAN-001 Cooling Fan ($199 / AU$369).
This price makes the X-H2S one of the most expensive APS-C cameras around and it's a pretty big step up from the Fujifilm X-H1, which arrived in 2018 for £1,699 / $1,899 / AU$3,399. But the X-H2S does combine a new 26.1MP stacked sensor with the X-Processor 5, which allows it to make improvements across the board to autofocus, video, burst shooting and more.
The X-H2S faces stiff opposition in its price bracket, including the Canon EOS R6 ($2,499 / £2,499 / AU$4,499), Sony A7 IV ($2,499 / £2,400 / AU$$4,299) and Panasonic Lumix S5 ($1,999 / £1,799 / AU$3,199).
All of those cameras have larger full-frame sensors, but none offer the speedy all-rounded performance of a stacked APS-C sensor, which is the USP of Fujifilm's new flagship.
Fujifilm X-H2S: design
Has 'PASM' control setup rather than Fujifilm's traditional dials
Excellent 5.76-million dot viewfinder and articulating screen
Tough, weather-sealed body with useful top-plate LCD
The Fujfilm X-H2S looks and feels like a professional camera. This may disappoint fans of Fujifilm's retro dials, but its pronounced grip, top-plate LCD screen and overall heft helps to balance out the longer lenses you'll likely want to pair it with. The X-H2S also has one of the best electronic viewfinders (EVF) we've used on any camera.
Weighing in at 660g, the X-H2S is slightly smaller and lighter than the X-H1. But it also borrows many of its design cues from Fujifilm's medium format GFX series. Its top plate, for example, is pretty similar to the one on the Fujifilm GFX50S II.
This all means that the X-H2S does away with Fujifilm's signature array of manual dials, instead adopting the PASM (Program, Aperture, Shutter Speed, Manual) approach favored by its rivals. You'll largely be changing shutter speed or ISO using the front and rear dials, which will be a comfortably familiar experience for most non-Fuji fans.
Image 1 of 3
While some may miss the dedicated dials of the X-T series, this approach makes sense on a camera like the X-H2S, where settings like shutter speed will be largely tweaked while looking through the viewfinder at speeding subjects. Fuji has also previously stated that many photographers have been put off from switching to the X-series because they find its dials too confusing.
This PASM dial, with its seven custom modes, sits to the left of the viewfinder, though it's a shame there's no handy 'drive mode' switch underneath for quickly switching between. Still, on the right-hand side of the top plate you'll find that useful LCD screen (for quickly checking settings like shutter speed, aperture and ISO) on the right next to buttons for ISO, white balance and video recording.
Unlike cameras like the Canon EOS R7 and Sony A7 IV, the X-H2S only has a standard hot-shoe rather than a 'multi-function' one that can power or transfer data to external accessories. If you regularly use flashes or external microphones, you might find the setup of those rival cameras to be a bit simpler and cleaner due to the lack of cables.
Around the back, the Fujifilm X-H2S is pretty similar to the X-H1. There's a fully articulating touchscreen, which flips around the front for video shooters. One of the main changes is a new AF joystick, which is larger than before and has moved up next to the viewfinder. While we initially found this AF stick to be a bit of a stretch for our thumb, we soon got used to it and found the X-H2S to be very comfortable to shoot with.
One significant upgrade that the X-H2S has over the rest of the X-series is that impressive 5.76-million dot OLED viewfinder. Thanks to its size (it has an equivalent 0.8x magnification), resolution and 120fps refresh rate, we found it to be one of the best viewfinders we've used. The resolution remains high whatever focusing method you're using and it makes the EVFs on the rest of the X-series, and even rivals like the Sony A7 IV, look dated.
Overall, the X-H2S has great handling and is a lot of fun to use. The lack of a drive mode switch beneath the main dial is a bit annoying, as is the absence of a focus mode switch on the front. We also wish the front and rear dials were still clickable like on other Fuji cameras. But the X-H2S otherwise offers a very polished, and customizable, shooting experience for both stills and video shooters.
Design and handling: 4.5/5
Fujifilm X-H2S: features and performance
Maintains 40fps speeds for over three seconds with CFexpress card
Impressive subject-tracking autofocus, if not quite class-leading
Useful in-body image stabilization and no overheating issues
The X-H2S is by far the most powerful Fujifilm camera to date and one of the best hybrid cameras for stills and video that you can buy. It may not offer the dynamic range or low-light performance of full-frame rivals like the Sony A7 IV, but it more than compensates with the burst shooting, autofocus and video skills that are unlocked by its stacked sensor.
Like the OM System OM-1, the X-H2S focuses mainly on speed for wildlife and sports shooters (hence the 'S' in its name). It can blast through stills at 40fps (raw or JPEG) when using the electronic shutter, all with full AF / AE tracking and with no blackout in the viewfinder. But how usable is this burst shooting in practice?
We did some burst-shooting tests using both a CFexpress card and SD card to find out. You can see our results below. The conclusion is that you'll definitely want to use a CFexpress card to unlock the true potential of the X-H2S.
This will let you hit the top 40fps speed for just over three seconds until the buffer slows things down, or over five seconds when shooting at 30fps. While the 20fps mode isn't quite unlimited, we found you can keep going for at least 15 seconds at these speeds, which is more than enough for most situations.
Swipe to scroll horizontally
Fujifilm X-H2S continuous shooting speeds (electronic shutter)

| | | | | |
| --- | --- | --- | --- | --- |
| Row 0 - Cell 0 | Our tests (frames until buffer full, uncompressed raw) | Recordable frames (JPEG) | Lossless compressed raw | Uncompressed raw |
| 40fps | 142 | 184 | 170 | 140 |
| 30fps | 165 | 1000+ | 250 | 180 |
| 20fps | 352 | 1000+ | 1000+ | 800 |
There are a few caveats to add to this, though. Firstly, we found the autofocus performance to be a little more hit-and-miss when shooting fast-moving subjects like motocross riders at 40fps.
This means that you're better off switching to 'only' 20fps or 30fps during particularly challenging scenes. Also, while the rolling shutter is minimal when using the electronic shutter, it hasn't been completely eliminated for fast panning shots. This means you'll still want to use this camera's 15fps mechanical shutter mode on some occasions.
Lastly, the final thing to bear in mind when shooting at 40fps is that it'll leave you with some considerable photo-culling to do before editing. So while it's definitely a useful more to have for extreme situations, you may not ultimately use it that often for those reasons.
Image 1 of 3
How does the X-H2S' autofocus perform overall? In our tests, very well. It isn't a huge leap up from the Fujifilm X-T4, and its tracking isn't quite as unerringly confident as the systems on flagship rivals like the Canon EOS R5 or Sony A7 IV.
But it's still certainly good enough for high-end sports and wildlife shooting, once you've tailored it to your needs.
Alongside the usual ability to track human faces and eyes, the X-H2S can track animals, birds, cars, motorcycles, bicycles, airplanes and trains, as long as you've selected the right one in the menu.
One day, cameras will be able to automatically apply the right AF mode to whatever you're looking at, but for now you still need to manually pick your subject in the menus.
We found the eye detection worked well for portrait shots or soccer matches, proving pretty sticky whether our subject was moving or not. Animal detection, meanwhile, was versatile enough to recognize subjects like foxes and lock onto their eyes.
Image 1 of 3
Switching to car and bike autofocus mode at the Goodwood Festival of Speed produced similarly impressive results, with the X-H2S quickly drawing a tracking box around our speedily-moving subject before locking onto a face or head.
For cars, it'd often default to the front of the car if it couldn't find a helmet through the windshield. Our autofocus hit-rate was again best when using either the 15fps or 20fps burst modes, so we generally stuck to these for the best results.
Image 1 of 3
When it comes to stabilization, the X-H2S is pretty similar to the Fujifilm X-T4. On paper, these cameras offer six-to-seven stops of compensation when shooting handheld, although in our experience that's closer to four-to-five stops with most lenses and does vary depending on which lens you're using.
Still, you certainly get a useful helping hand when using longer lenses and the combination of in-body stabilization with Fujifilm's digital image stabilization (DIS) can produce tripod-style results when handholding. It's less useful for moving shots, though, so you'll definitely still need a gimbal when doing walk-and-talk style vlogging.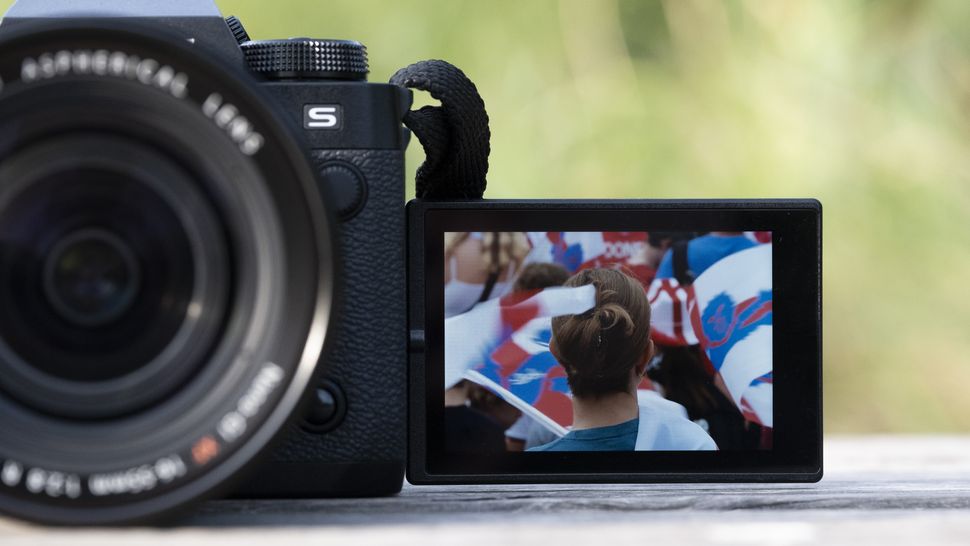 Lastly, battery life and overheating. The X-H2S offers a fairly standard battery performance for a high-end mirrorless cameras, lasting for 390 shots per charge when using the EVF or 580 when shooting with the LCD. That might sound a bit limiting, but you'll get a lot more shots than that in reality when using burst mode – we took over 1,000 photos before needing to change batteries. You can also add an optional VG-XH grip ($399 / £399 / AU$749) to triple the camera's endurance.
Video shooters will be pleased to hear that the X-H2S doesn't have any overheating limitations either. Without any of the old recording limits that we've seen on previous Fujifilm cameras, we were able to shoot in 4K for over two hours before the battery gave out. This makes it a good choice for those looking to shoot longform interviews, particularly as the eye-tracking works best in fairly static scenes.
Features and performance: 5/5
Fujifilm X-H2S: image and video quality
For photos, the Fujifilm X-H2S offers no major image quality upgrades over its cheaper siblings like the X-T4. That might sound a bit disappointing considering the camera's price, but the benefits of its new 26.1MP X-Trans CMOS 5 HS sensor are its fast readout speeds, which mainly affect autofocus and burst shooting (alongside video).
Those features can definitely help you get shots that aren't possible on cameras like the X-T4, particularly when it comes to moving subjects. But because the X-H2S has the same 26.1MP resolution as previous X-Trans IV cameras, you won't see any major quality improvements in the shots themselves.
This is no bad thing. We've long been impressed with the results produced by X-series cameras, including the 'color science' behind that unique X-Trans design. And it's no different on the X-H2S, which produces some lovely JPEGs and raw files with a good few stops of editing leeway.
Image 1 of 3
Our ISO tests produced very similar results to our X-T3, with results very acceptable up to ISO 6400 before smoothing becomes visible due to some increased luminance noise. This is where full-frame cameras still have the slight edge, but the X-H2S' results from ISO 12800 or above are still certainly usable in emergencies.
Fans of Fujifilm's Film Simulations – which are based on its classic film stock – will also be pleased to see that all 19 options, from Classic Chroma to Eterna, are available to add a quick bit of personality to JPEGs.
But it's video where the X-H2S really does feel like a step up from previous X-series cameras, particularly when it comes to the resolutions, frame-rates and bit-depths that are available.
Image 1 of 3
You can shoot 6.2K/30p video internally with 4:2:2 10-bit color depth, or 4K/120p slo-mo video if you're prepared to accept a 1.29x crop. Unfortunately, there is also a slight crop when shooting Full HD/240p video and that mode is pretty soft, but the sensor's speedy read-out speeds largely control any rolling shutter issues.
Pro videographers will also be pleased to see support for the flat F-Log2 profile, which offers 14 stops of dynamic range for color-grading in post. If you bring a CFexpress card to the party, there's also support for three Apple ProRes codecs: ProRes 422 HQ, ProRes 422, and particularly useful ProRes 422 LT. Perhaps our only complaint here is how labyrinthine all the menus are.
Image 1 of 9
Whatever settings you choose, the X-H2S' video quality is generally clean and crisp, even if its slo-mo modes are slightly disappointing – the 4K/120p mode incurs a 1.29x crop, while the 240p mode is best avoided. But overall the X-H2S is a powerful, pro-quality video camera, which is pretty impressive when you consider how capable it is for stills, too.
Image and video quality: 4.5
Should I buy the Fujifilm X-H2S?
Buy it if...
You want a Nikon Z9 but it's too expensive
If the Nikon Z9 is the money-no-object king of hybrid cameras, the X-H2S is an actually realistic alternative for most of us. No, it isn't full-frame or exactly cheap, but Fujifilm's flagship brings some of that same all-rounder power to a lower price point, particularly when you factor in the recent arrival of some promising third-party lenses to the X-mount.
You need a powerful all-rounder for stills and video
The X-H2S is as pricey as full-frame cameras like the Sony A7 IV, but it's also a lot more feature-packed. No other APS-C camera can match its combination of 40fps burst shooting with 6K video skills, which puts it in a sweet spot between Micro Four Thirds flagships and full-framers that can't offer a stacked sensor for this price.
You aren't already locked into Canon, Sony or Nikon
There's no doubt about it – switching camera systems isn't cheap, even within the same brand. And if you already have stacks of lenses from Canon or Nikon that can be adapted for its full-frame mirrorless systems, it might be wise to stick. But if you're largely a free agent, or don't mind switching, the X-mount is a fine system to buy into – and the X-H2S is likely to be its flagship camera for some time.
Don'y buy it if...
You rarely shoot sports and wildlife
The main strength of the X-H2S is the combination of its ludicrous burst-shooting speeds and upgraded autofocus. But if you're unlikely to use those, then it's overkill. For most people, a Fujifilm X-T4 (or perhaps the rumored X-T5) plus a range of X-mount lenses will be a much more sensible investment.
You're a fan of Fujifilm's retro shooting experience
For many photographers, the big appeal of Fujifilm cameras is the retro, dials-based design seen on the X-T and X-Pro series. The X-H2S doesn't offer any of that. It's a much more generic camera that's a modern tool rather than a nostalgic throwback. This broadens its appeal to non-Fuji shooters, but traditionalists should look elsewhere.
You want the world's best autofocus
Fujifilm has made big strides with its autofocus systems in the past couple of years and the X-H2S does offer impressive subject-tracking powers. But it certainly isn't infallible either, particularly when you're shooting at 40fps or during video. We still think the flagship cameras from Sony, Canon and Nikon all offer more tenacious and reliable AF.
Also consider...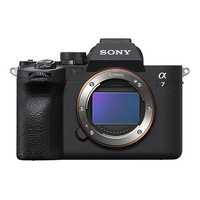 Sony A7 IV
Sony's full-frame all-rounder costs the same as the X-H2S, making it a strong alternative. Given not many photographers need 40fps burst shooting, we'd say the A7 IV has slightly broader appeal with its larger sensor and excellent range of lenses. But hybrid shooters who specialize in action or sports will be tempted by the power of Fujif's flagship.
Read our in-depth Sony A7 IV review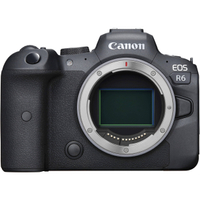 Canon EOS R6
Canon's 20MP full-frame mirrorless camera is slightly cheaper than the X-H2S and has some pretty rock-solid autofocus, plus an increasingly impressive range of lenses. But it lacks the resolution, burst speeds and video versatility offered by the X-H2S, which is now the better choice for hybrid creators who shoot as much video as they do stills.
Read our in-depth Canon EOS R6 review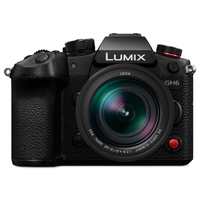 Panasonic GH6
The GH6 is a perfectly evolved tool for video shooters and is about 20% cheaper than the X-H2S. But if you want to shoot lots of stills with your videos, and the idea of the X-H2S' larger sensor, superior autofocus and much better EVF, Fuji's flagship could be worth paying extra for.
Read our in-depth Panasonic GH6 review
Testing scorecard
Swipe to scroll horizontally
Fujifilm X-H2S

| Attributes | Notes | Rating |
| --- | --- | --- |
| Price | Expensive for an APS-C camera and costs the same as many full-frame models, but the features and performance unlocked by its stacked sensor largely justifies it. | 4.5/5 |
| Design | Lacks Fuji's traditional dials-based charm, but a truly modern mirrorless camera with great handling and one of the best electronic viewfinders we've used. | 4.5/5 |
| Performance | So powerful it's arguably overkill for many photographers, the X-H2S' stacked sensor hits its advertised 40fps burst speeds and offers impressive (but not class-leading) autofocus. | 5/5 |
| Image and video quality | No major image quality boosts over cameras like the X-T4, but still offers more than enough dynamic range and detail for most photographers and video shooters. | 4.5/5 |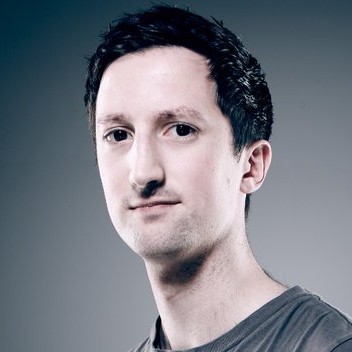 Mark is TechRadar's Senior news editor. Having worked in tech journalism for a ludicrous 17 years, Mark is now attempting to break the world record for the number of camera bags hoarded by one person. He was previously Cameras Editor at Trusted Reviews, Acting editor on Stuff.tv, as well as Features editor and Reviews editor on Stuff magazine. As a freelancer, he's contributed to titles including The Sunday Times, FourFourTwo and Arena. And in a former life, he also won The Daily Telegraph's Young Sportswriter of the Year. But that was before he discovered the strange joys of getting up at 4am for a photo shoot in London's Square Mile.