Whether it's for work or for play, laptops have come a very long way in cementing themselves as a mainstay for getting by in our day-to-day.
From ultrabooks to 2-in-1s, gaming laptops to business notebooks, there's so many different flavours of portable computer available on the market today that it can be a bit overwhelming, but never fear because we're here to help!
With our extensive array of deep reviews, benchmarking and testing, we've searched far and wide for the best laptops available in Singapore to suit all budgets – Apple MacBooks, Dell XPS, Microsoft Surface, and plenty more have all been compared and the winners are below.
Best laptops in Singapore 2022 at a glance
Apple MacBook Air (M1, 2020)
Microsoft Surface Laptop 4
Apple MacBook Pro 14-inch (2021)
Lenovo ThinkPad X1 Carbon Gen 9
Dell XPS 13 (Late 2020)
Razer Blade 14
Asus ROG Zephyrus G15
LG Gram 17 (2021)
Asus ZenBook 13 (2021)
Acer Swift 3
Lenovo IdeaPad Duet Chromebook
Asus VivoBook S15
The best laptops of 2022:
The new Apple MacBook Air (M1, 2020) isn't just the best laptop Apple has ever made, it's also the best value laptop money can buy right now. This is definitely the highest placement an Apple laptop has ever found itself in one of our lists, but the MacBook Air (M1, 2020) is worthy of this spot. Thanks to the revolutionary ARM-based Apple M1 chip that powers the new MacBook Air (Apple has ditched Intel for these new laptops), this is a stunning achievement: a thin and light laptop that offers great performance, even with 4K video editing, while also offering incredible battery life. Easily managing over 11 hours on a single charge, this is a laptop you can easily carry around with you at work or school, and its price is decently competitive compared to Windows 10 rivals (for once). Running both new and old Mac apps, the new MacBook Air can now also run iOS apps for iPhone and iPads, giving it access to hundreds of brilliant mobile applications and games as well.
Even if you've only ever used Windows laptops before, the MacBook Air (M1, 2020) is well worth getting and making the jump to macOS. Yes, it really is that good.
Read the full review: Apple MacBook Air (M1, 2020) review
While Apple blew us away with the new MacBook Air (above), arch rival Microsoft has also impressed us with its new Surface Laptop 4, landing straight in at number 2 of our best laptops 2021 list. As with previous Surface devices, build quality and design is absolutely top-notch here, and its gorgeous PixelSense touchscreen really sets it apart from the competition (a touchscreen is something we've yet to see on an Apple laptop, as Microsoft likes to remind us).
It also comes with a brilliant keyboard that's a joy to type on, and some pretty great specs as well, which ensures that Windows 10, and all your favourite apps, run extremely well. Battery life is also very impressive – lasting over 13 hours in our tests – and the price is impressively competitive as well. If you're looking for the best laptop of 2021 that runs Windows 10, this is it.
Read the full review: Microsoft Surface Laptop 4
The brand-new MacBook Pro 14-inch is easily the best productivity laptop you can buy in 2021. For creative professionals such as photographers, video editors and music producers, the MacBook Pro 14-inch (2021) is a dream to use, thanks to a choice between powerful new M1 Pro or M1 Max chips that can handle even the most intensive workloads with ease.
Not only that, but its Liquid Retina XDR display with mini-LED technology is absolutely stunning, and the best screen you can get on a laptop right now. Add in a 1080p webcam and boosted port selection, and you have a brilliant business and productivity laptop. It won't be for everyone – the price and power will be too much for most people's needs – but if you want a killer laptop to do creative work on, this is the laptop to get. For everyone else, check out the MacBook Air (M1, 2020) at the top of our list.
Read the full review: MacBook Pro 14-inch (2021)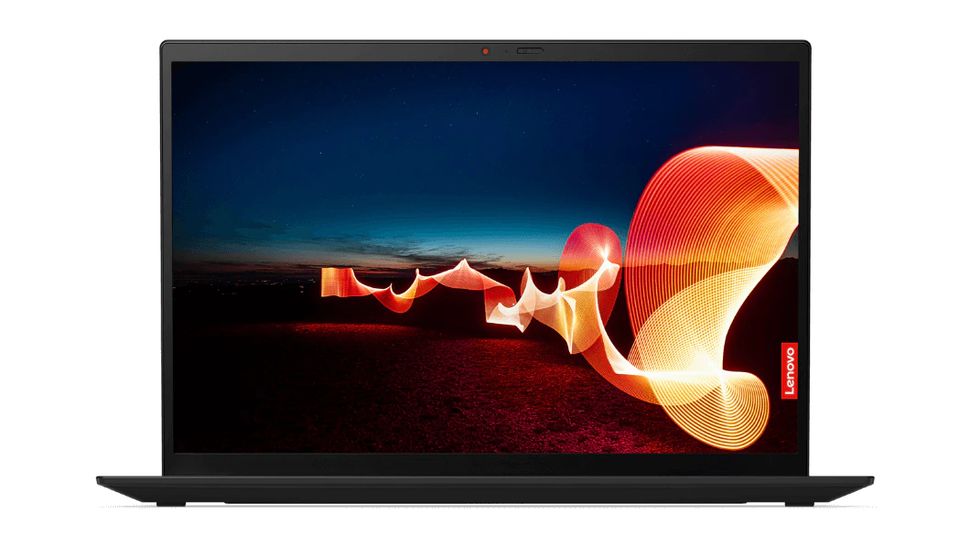 Not only is the Lenovo X1 Carbon Gen 9 among the best Lenovo laptops but it's one of the best ultrabooks out there as well. Keeping with what made its predecessors so good, the X1 Carbon packs in a lot of power and features in a thin, light, and stylish package. Its battery life can't be beat so professionals needing a portable to take on the road will appreciate all that extra juice. And, while it isn't ideal for creative projects, it handles productivity tasks like a pro, thanks to that 11th gen Intel Core CPU and Intel Iris Xe graphics, not to mention at least 8GB of RAM (upgradable to 32GB). On top of that, it's Evo-certified so you know it's a quality machine, not to mention brimming with security features.
Read the full review: Lenovo X1 Carbon Gen 9
We know this isn't the latest of Dell's popular XPS 13 range to be released, but in Singapore, it's the one that still offers the best value overall, especially considering the price it can be found at since more recent laptops have landed. It's the second XPS 13 that Dell released in 2020 (also known as the 9310, being more recent than the 9300 launched earlier in the year). It packs in the 11th-gen Intel Core processors as well as as the superbly impressive Iris Xe integrated GPU – an upgrade that almost doubles its graphical prowess. This means that, not only is the XPS 13 9310 a great option for business and everyday use with its gorgeous, sleek design and powerful innards, but it's now viable for casual gamers. It's also sporting the upgraded 'Infinity Edge' display which dramatically reduces bezels and the overall size of the unit.
Read the full review: Dell XPS 13 (Late 2020) review