TechRadar's year in review: 2022 in phones, TVs, computing and more
News
Contributions from
published
Our highs and lows of an unforgettable year in tech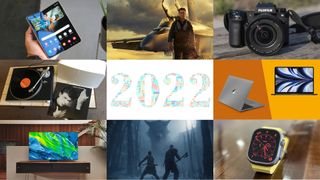 (Image credit: Future/Apple/Sony/Samsung/Paramount Pictures/Gordon Johnson from Pixabay)
Goodbye, 2022 - and hello to the shiny new world of 2023! Granted, it doesn't look much different yet, but then we are only a few hours into the new year.
So, what were our tech highlights of the past 12 months - and what can we expect to see in 2023? In short: lots. Virtually every week brought a massive new product launch or big story in one of the categories we cover, from the iPhone 14 Pro's Dynamic Island to the arrival of QD-OLED screen tech in TVs, and from ever-more-powerful graphics cards to AI-powered autofocus in cameras. And 2023 promises to be every bit as exciting, beginning right away with the tech fest that is CES 2023.
If you're subscribed to TechRadar's newsletters you'll already have seen this round up appear in your inbox in the shape of our Year in Review; if you haven't subscribed yet – well there's your new year resolution for 2022…
So, without further ado, read on for our 2022 highlights and 2023 predictions.
Phones
Fantastic foldables, and a fuss about Nothing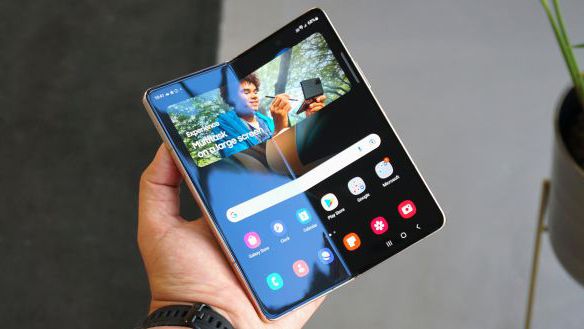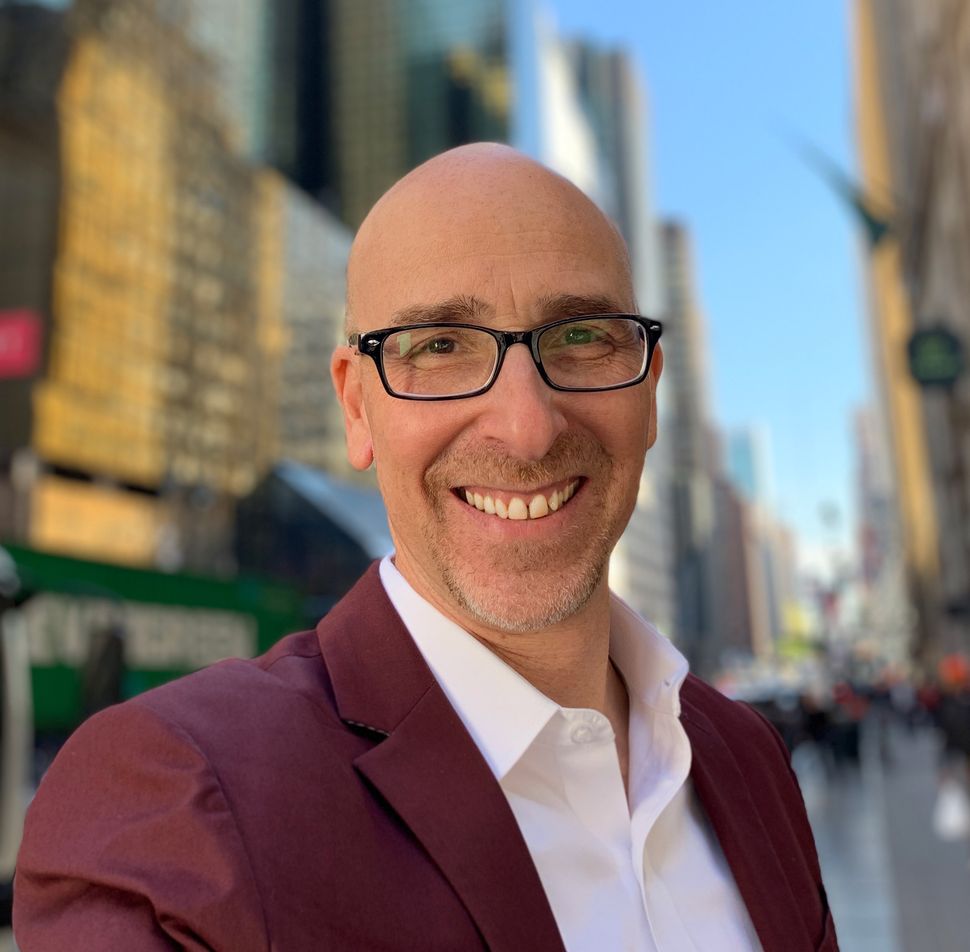 2022 didn't see any great leaps forward in the smartphone space writes Lance Ulanoff, US Editor-in-Chief. We mostly got more of everything – better cameras, brighter screens, and incremental improvements in performance and battery life. But there were some innovations that made the year's best new phones significantly more interesting than what came before.
Apple officially split its handset line down the middle, finally putting the flagship model in a lower tier with slightly less-than screen technology. We've had better cameras on the Pro line for a while, but the iPhone 14 line pushes the distinction between Pro (premium) and regular (good enough for most) further. What this means is that the iPhone 14 and iPhone 14 Plus kept legacy screen technology (the notch!), while the iPhone 14 Pro and iPhone 14 Pro Max got the fungible Dynamic Island, which I love. Apple was also one of the first, in the US market at least, to do away with the physical SIM slot in favor of an eSIM-only setup.
While Apple reached for the stars with the first satellite SOS system on a consumer smartphone, Samsung might be offering the more fully-rounded set of updates across its handset line. It remains firmly committed to the foldable space and, while the Galaxy Z Fold 4 and Galaxy Z Flip 4 weren't major redesigns, both handsets feel a lot less like flexible tech oddities and more like super-versatile 'regular' smartphones; maybe next year they'll be a little cheaper. The company's Galaxy S22 line was generally excellent, with the beefy and S Pen-friendly Galaxy S22 Ultra being the highlight – and its Space Zoom photography magic remains unmatched in the smartphone space.
Perhaps the most talked-about device was the – in my opinion appropriately named – Nothing Phone 1. A lot of people got very excited about a handset with a transparent chassis, but there's, well, nothing special about this device, other than that it's a potential competitor for Samsung, OnePlus and, much less so, Apple. I wonder if we'll be talking about the Nothing Phone 2 next year.
Google packed the year with the Pixel 6, Pixel 6a and the refreshed and more premium-feeling Pixel 7 Pro (and 7), which has excellent cameras and some cool tricks like the Magic Eraser.
What we didn't get this year was ultra-fast charging, battery capacity breakthroughs, thinner phones, or brand-new screen technologies. I think all of those things are possible in 2023; at the very least, expect iPhones with USB-C, and even some charging-port-free handsets.
Audio
A victorious year for vinyl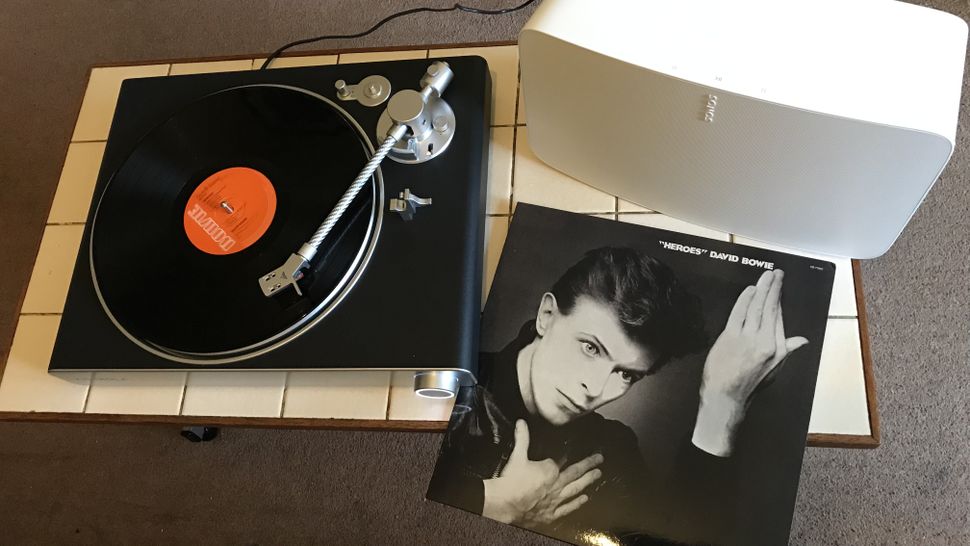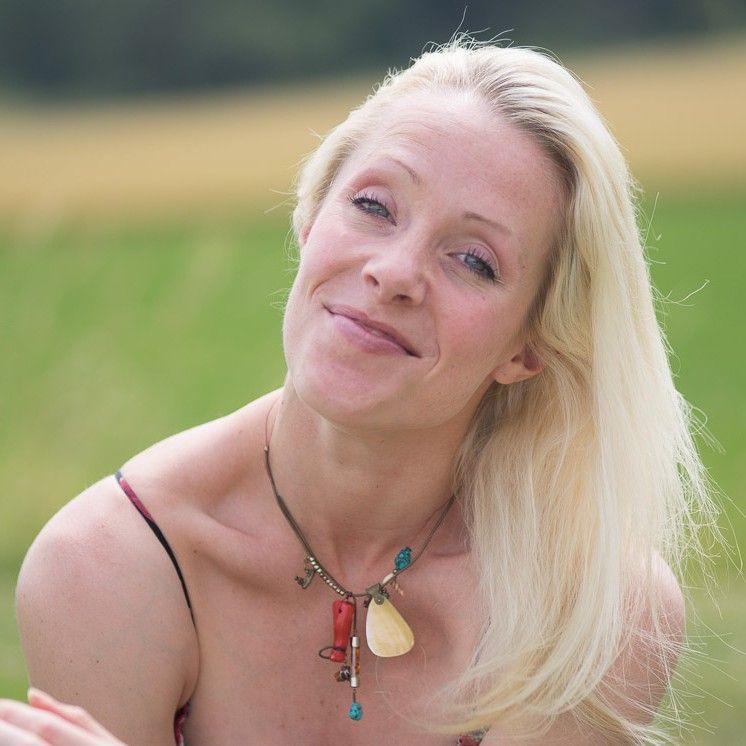 The humble analog record's surprising renaissance continued in 2022, writes Becky Scarrott, Senior Audio Writer, not only with intriguing new vinyl-plus physical music formats touted by Bob Dylan himself, and inexpensive products that allow you to cut your own record (and then play it), but with ever-more innovative ways of enjoying your burgeoning collection of LPs and 45s.
The 2021-issue Rega Planar PL1 remains one of the best turntables you can buy, but setups that don't require multiple boxes and a set of passive speakers cluttering up your den were the order of 2022 – see Victrola's Sonos-certified deck for starters. All it needs is a Sonos wireless speaker and the Victrola companion app on your device – plus of course your lovely stacks of wax.
Now headphones: wired audiophile-grade cans got cheaper (see Sivga's Oriole proposition), while the best true wireless earbuds and over-ears went to both extremes, with the JLab Go Air Pop costing less than a round of drinks (and being ridiculously good for the money) and the Focal Bathys setting you back a month's rent.
In the heavy-hitter arena, the Sony WH-1000XM5 arrived, and predictably bettered their own siblings (but only just), and the Apple AirPods 2 solidified what we already knew about Apple's talent in head-tracked Spatial Audio and active noise-cancellation – as long as you stick within the iOS bubble.
And somewhere in the melee, a new King of midrange over-ears emerged: the Sennheiser Momentum 4 Wireless. Gosh those are good…
But perhaps the most exciting development in wireless audio in 2022 wasn't the actual wireless over-ears (or buds) themselves, but the software inside them. Hi-res Bluetooth codecs are advancing at a rate of knots, but the SoC (system on chip) hardware they're built into is also under near-constant improvement. In December, Oppo went live with a new chip that's claimed to bring Bluetooth wireless resolution up to the standards audiophiles might deem acceptable – and crucially, the chip will fit into earbuds.
The promise? Wireless audio over Bluetooth that finally sounds every bit as detailed, clear and impactful as a wired listen. We await 2023 with bated breath…
Computing
New MacBooks shine amid the component wars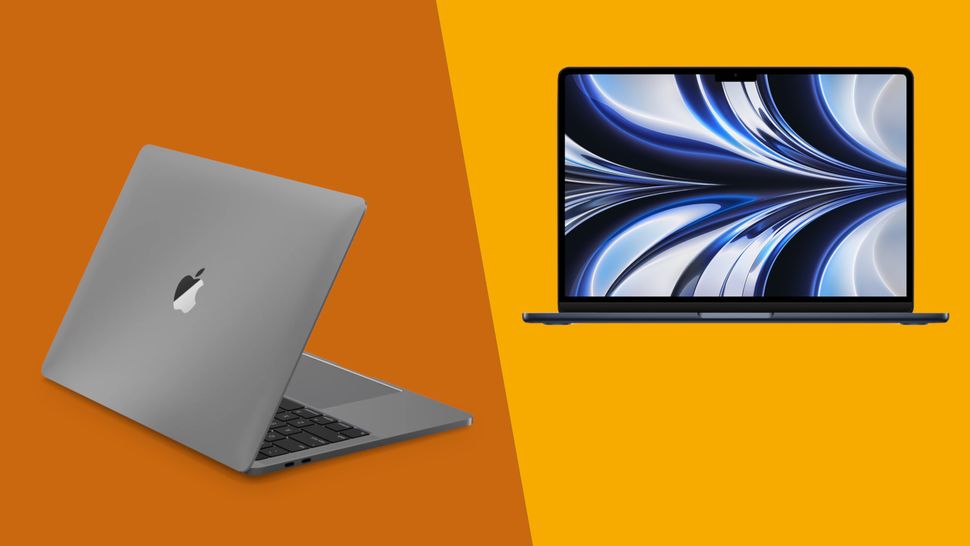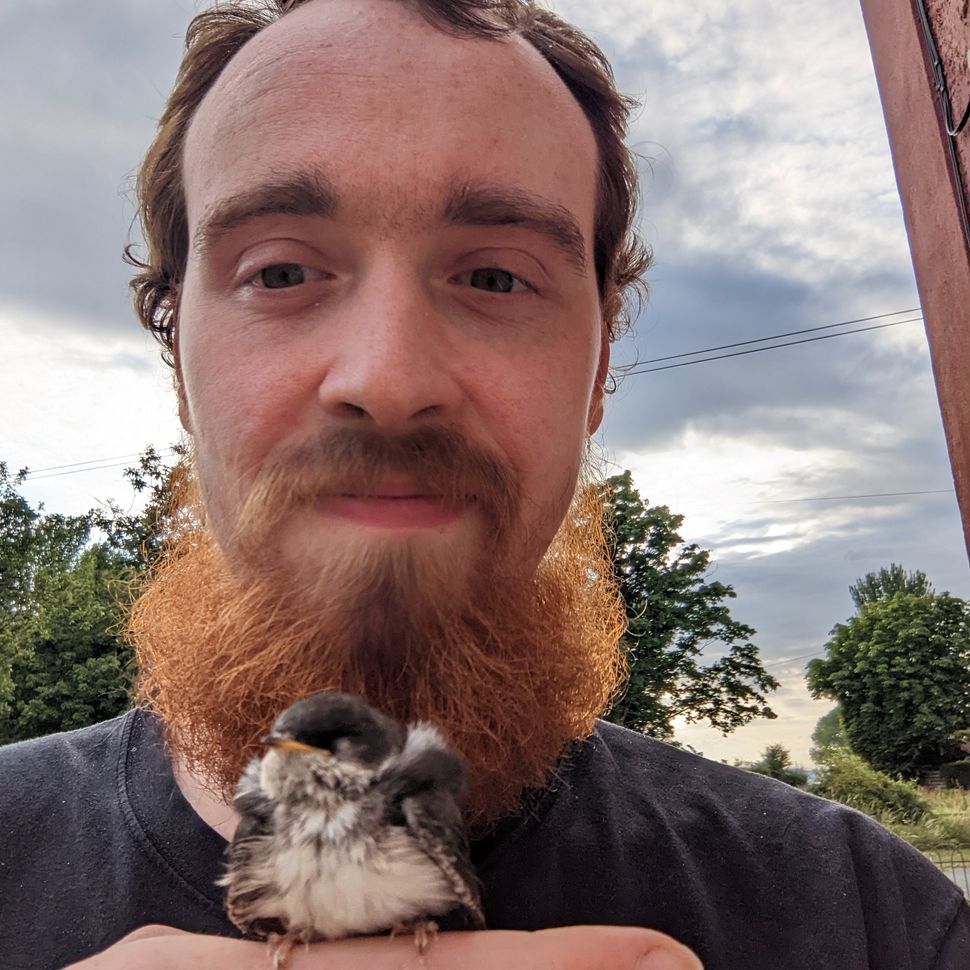 It's been a busy year for us tech-heads in the TechRadar Computing Team, with a veritable flood of new devices and components landing in our laps throughout 2022 writes Christian Guyton, Computing Editor. As much as we hate to admit it, Apple looks like the winner of this year in computing tech; its second-generation M2 silicon landed in new MacBook Pro and MacBook Air models, and proved without a doubt that Apple is taking its chip business seriously.
The other big players in the processor game haven't been slacking off, though. AMD came out kicking with its new Zen 4 generation of CPUs, headlined by the impressive Ryzen 9 7950X. It was a short-lived victory, however, with Intel returning to reclaim its processing crown with the incredible Core i9-13900K flagship chip.
AMD has been embattled elsewhere, too; the race to produce the best graphics card heated up to a fever pitch in 2022, with Nvidia releasing the phenomenally powerful GeForce RTX 4090, only to fall down spectacularly with the RTX 4080. Team Red was able to capitalize on this, releasing the excellent Radeon RX 7900 XTX, one of the best GPUs we've seen in recent memory. Unsurprisingly, both flagship cards sold out almost immediately, and stock is still hard to find in many regions.
This was also the year we finally got to see Intel properly step back into the GPU game, with actual desktop cards going on sale and a commitment to a long-term roadmap, despite the rocky start that Intel's Arc graphics department endured. This is definitely something we're excited to see more of next year; a third player in the GPU market, especially one as seemingly committed to budget products as Intel, is only a good thing for consumers. Bring on 2023!
Gaming
A big year for TRG, but a fallow year for games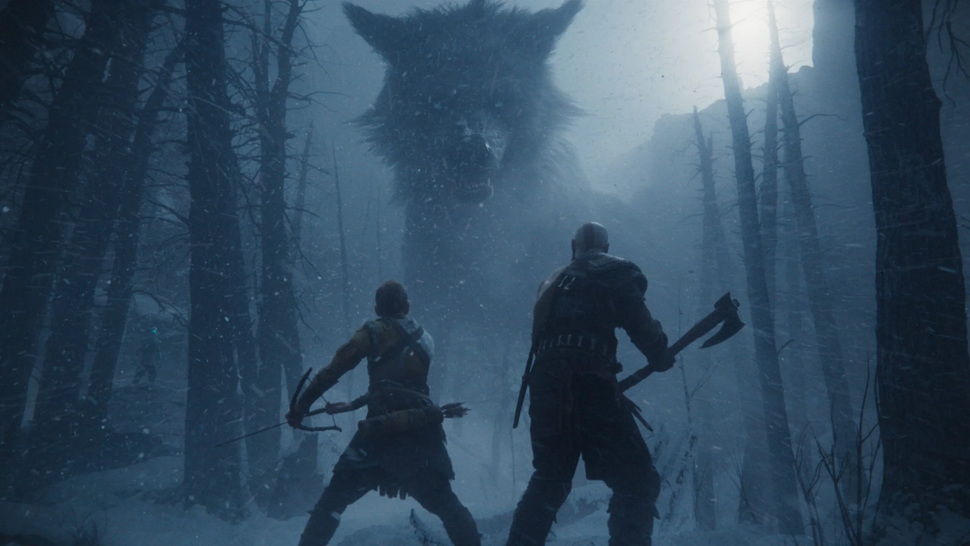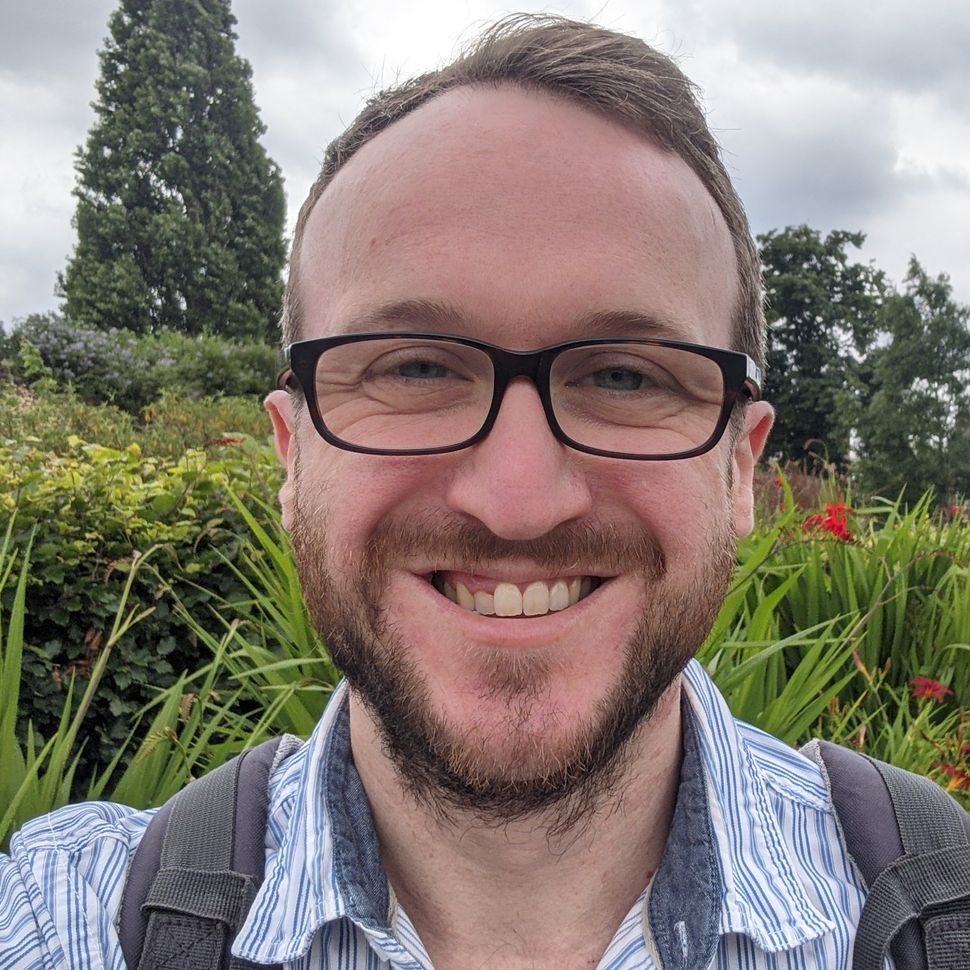 Right at the end of 2021, we launched TechRadar Gaming – and it couldn't have come at a stranger time writes Julian Benson, Editor-in-Chief, TechRadar Gaming.
2022 was a decidedly odd year in the video game industry. We felt the impact of the pandemic keenly in the release calendar, and while there were a few big releases earlier in the year, namely Elden Ring and Horizon Forbidden West, we endured months of AAA first-party famine before God of War Ragnarok's release in November.
Microsoft was the main victim of delays, with both Starfield, the highly-anticipated sci-fi RPG, and Redfall, the co-op shooter from Dishonored's Arkane Studios, slipping into 2023, leaving the Xbox Series X|S without a major first-party release this year. Nintendo, too, had to delay its biggest release, its follow-up to Breath of the Wild, The Legend of Zelda: Tears of the Kingdom, until May next year. Multiplatform releases weren't spared either, with both Hogwarts Legacy, the open-world Harry Potter RPG, and Suicide: Kill the Justice League, pushed into 2023.
However, the gaps left by major developers created space for smaller games to gain the attention of players. In July, the most talked-about release was Stray, a game where you play as a cat wearing a backpack exploring a futuristic city populated by androids. Then in August, our own Cat (who is decidedly a human) was caught by an indie RPG called I Was A Teenage Exocolonist, where you play through a decade of a child's life on a distant planet, trying to survive the dangers of colony life.
In 2023, we can look forward to all of those aforementioned delayed games, and a batch of big releases that were always due out next year. On top of that we have hardware releases, such as the DualSense Edge pro controller for the PS5 and PSVR 2 virtual reality headset. It's going to be a busy time to be a gamer (and a games journalist).
Entertainment
A mixed bag for movies, shows, and streaming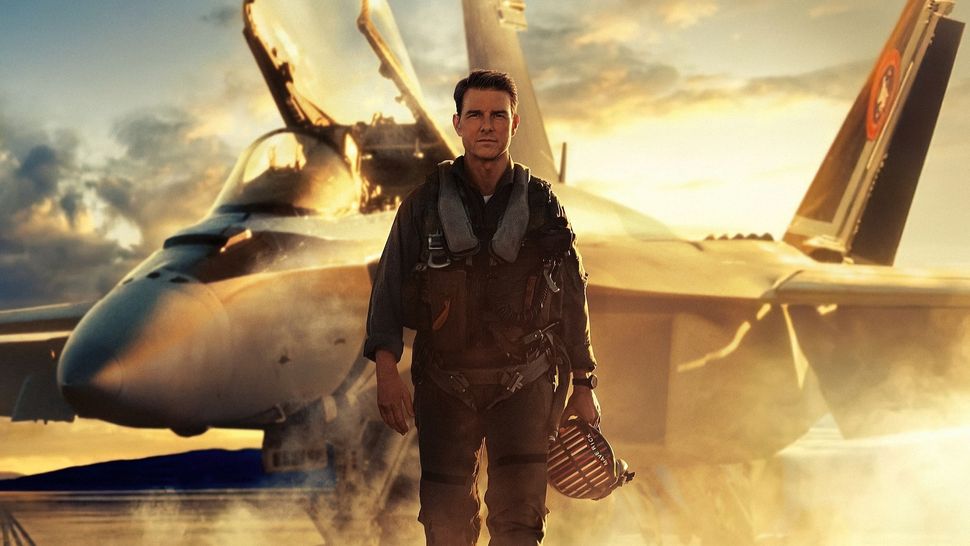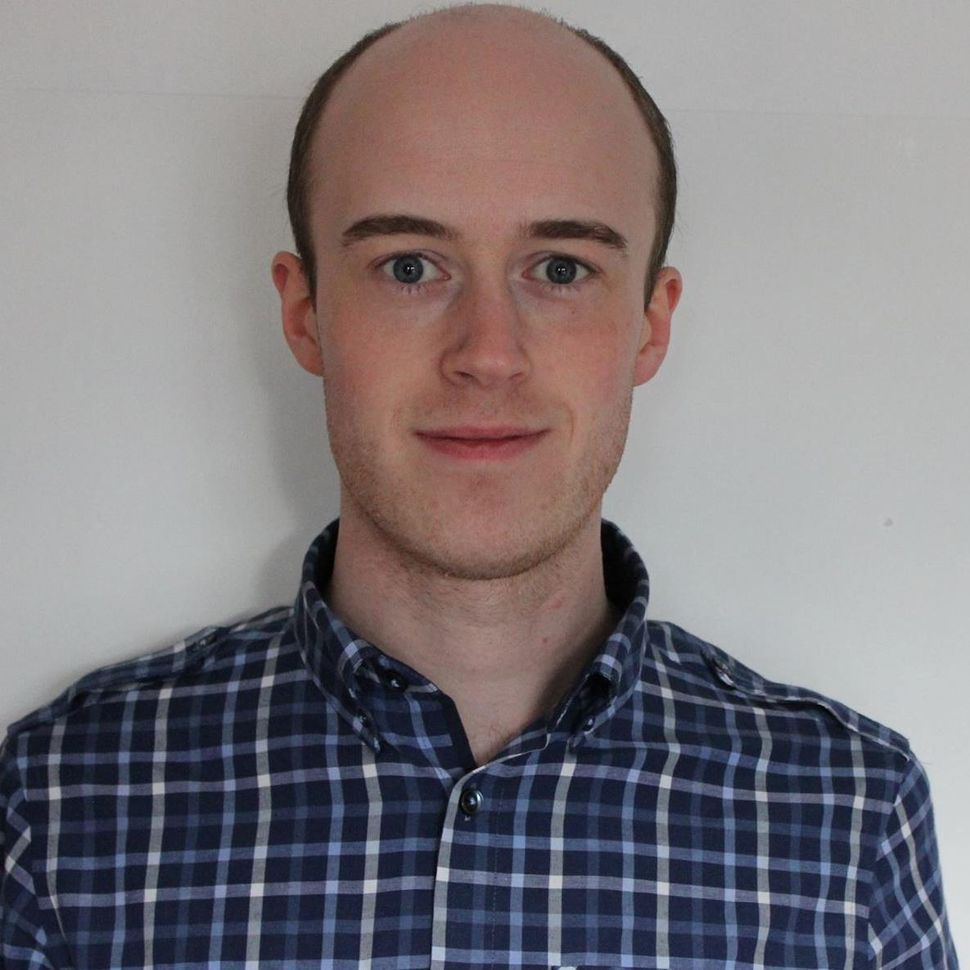 2022 has been a fascinating year in the world of entertainment writes Tom Power, Entertainment Reporter. The movie, TV, and streaming industries have largely put the perils of the Covid-19 pandemic behind them, but each sector has faced its fair share of challenges over the last 12 months.
First, the positives: we saw the return of true blockbuster films on the big screen. From massive superhero films, such as The Batman and Black Panther: Wakanda Forever, to somewhat surprising billion-dollar hits like Top Gun: Maverick, studios stepped up their game to deliver films that took our breath away. On the TV and streaming front, hugely popular shows returned to critical acclaim, such as Stranger Things season 4, while new hits like The Rings of Power, Wednesday, Andor, Severance, and House of the Dragon lit up our screens.
But it hasn't been plain sailing for the world's biggest studios – or for fans of movies and TV shows. Marvel faced (and continues to face) its biggest test yet, with audiences underwhelmed by some of its Phase 4 productions, and accusations of employees enduring intolerable working conditions. Netflix endured a torrid year, losing millions of subscribers and cancelling projects left, right and center, while Warner Bros' merger with Discovery has drawn plenty of criticism, with numerous shows and films inexplicably cancelled at the last minute (RIP Batgirl) or removed from HBO Max without explanation.
There's plenty to look forward to next year, with some big new movies slated for release, and highly anticipated TV series set to debut. Still, if 2022 has taught us anything, it's that the industry can't rest on its laurels, particularly as the cost of living crisis continues to bite. Dark days may be ahead but, if studios continue to pump out crowd-pleasing content for us to enjoy, 2023 should be a largely better year for fans and creators alike.
Televisions
Bigger, better, brighter, cheaper: TV tech in 2022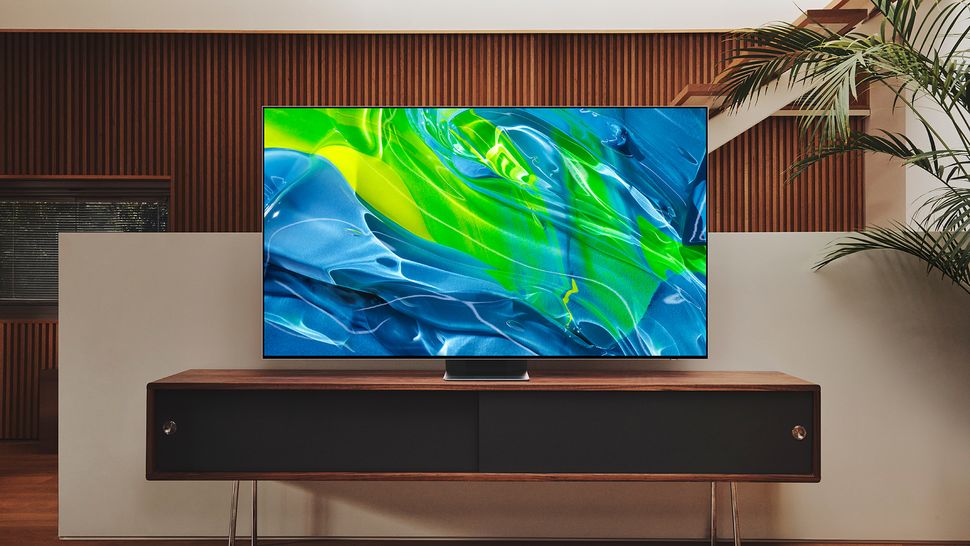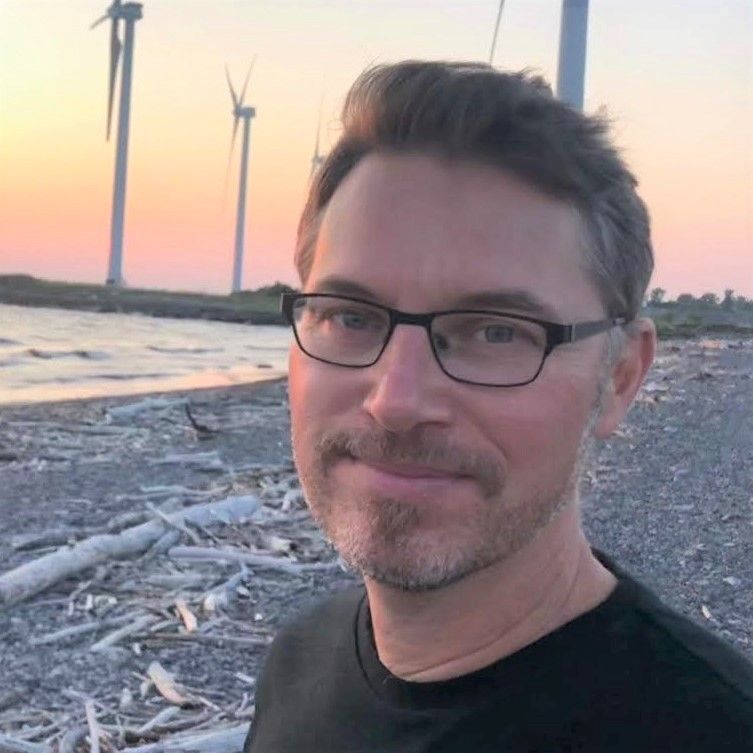 By some measures, 2022 has been a massive year for TVs writes Al Griffin, Home Entertainment Editor. And I'm not just talking about screen sizes, though the year did see the arrival of the first 97-inch OLED and 98-inch QLED models, from LG and Samsung, respectively.
The biggest TV news for 2022 was the arrival of QD-OLED sets, which easily settled in among the ranks of the best 4K TVs in a year when there was plenty of tough competition from standard OLED models like the LG C2, our top pick for the TechRadar Choice Awards. QD-OLED merges Quantum Dots with OLED tech to create brighter displays with enhanced color definition, and the results can be appreciated in TV wonders like the Samsung S95B and Sony XR-A95K.
Other important trends to emerge in 2022 were the availability of mini-LED backlight tech in a wider range of TVs, including models from budget brands like Hisense, along with a much expanded range of 120Hz 4K sets. A mini-LED backlight lets TVs achieve the high peak brightness level necessary for uncompromised display of HDR sources, while a 120Hz display supports the high-frame-rate gaming that's possible with next-gen PlayStation 5 and Xbox Series X consoles.
What will 2023 bring for TV shoppers? At the upcoming CES tech expo we expect to see companies roll out even better-performing QD-OLED models in larger screen sizes, and mini-LED will continue its expansion into more and cheaper sets. There will be better and brighter regular OLED TVs from the likes of LG, and TCL will astound us with a range of ultra-large sets at ultra-low prices. TechRadar will be reporting on all of it in-person live from Las Vegas, so make a point of following our CES 2023 coverage.
Cameras
A throwback year, with glimpses of an AI future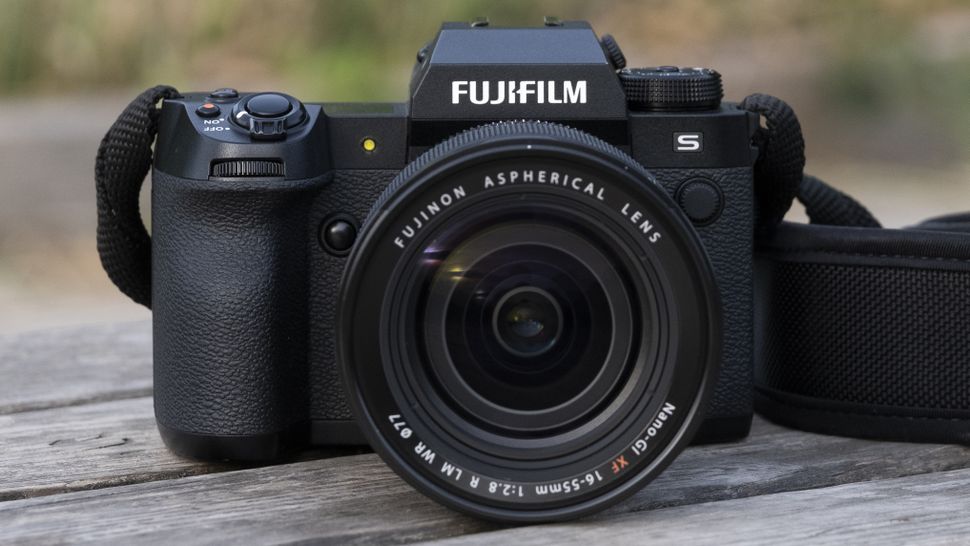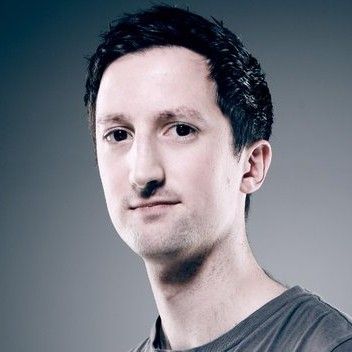 2022 will go down as the year affordable cameras made a much-needed comeback writes Mark Wilson, Cameras Editor. Full-frame had dominated for the past few years, but in 2022 we saw crop-sensor systems – like Micro Four Thirds and APS-C – make an emphatic return, with a wave of launches. And that was very good news for our beleaguered wallets.
It was Fujifilm, in particular, that delivered the best alternatives to full-frame. Its new flagships, the Fujifilm X-H2S and X-H2, pack modern shooting power into small and (relatively) affordable packages. Similarly, the OM System OM-1, rising from the ashes of Olympus, rocketed to the top of our guide to the best cameras for wildlife photography.
2022 was also, finally, a great year for entry-level mirrorless cameras. The Canon EOS R10, the spiritual successor to the camera giant's much-loved line of entry-level DSLRs (known as the Rebel series in the US), became our new best camera for beginners. For keen hobbyists, we also saw the arrival of the Fujifilm X-T5 and Canon EOS R7, two 'sweet spot' models that are destined to become big-sellers.
Not that pro shooters were left in the cold this year, as Canon and Sony both introduced compelling full-frame powerhouses. The Canon EOS R6 Mark II is a solid upgrade of one of its best cameras, while the Sony A7R V showcased the kind of AI-powered autofocus that we can expect to see develop at a rapid pace next year.
That's the kind of photographic tech I'm looking forward to the most next year. The likes of Dall-E and Midjourney have given us a taste of how AI algorithms are set to revolutionize our creative lives in 2023. They could ultimately challenge the definition of photography itself; but this year, I'm excited to see what they can do for mirrorless cameras and phones like the hotly-anticipated iPhone 15.
Fitness
Apple goes Ultra, Fitbit goes wrong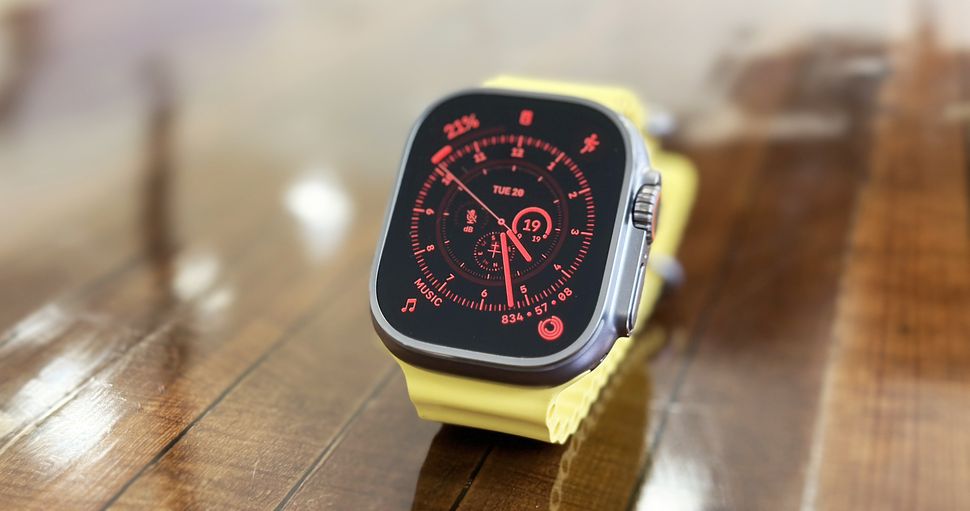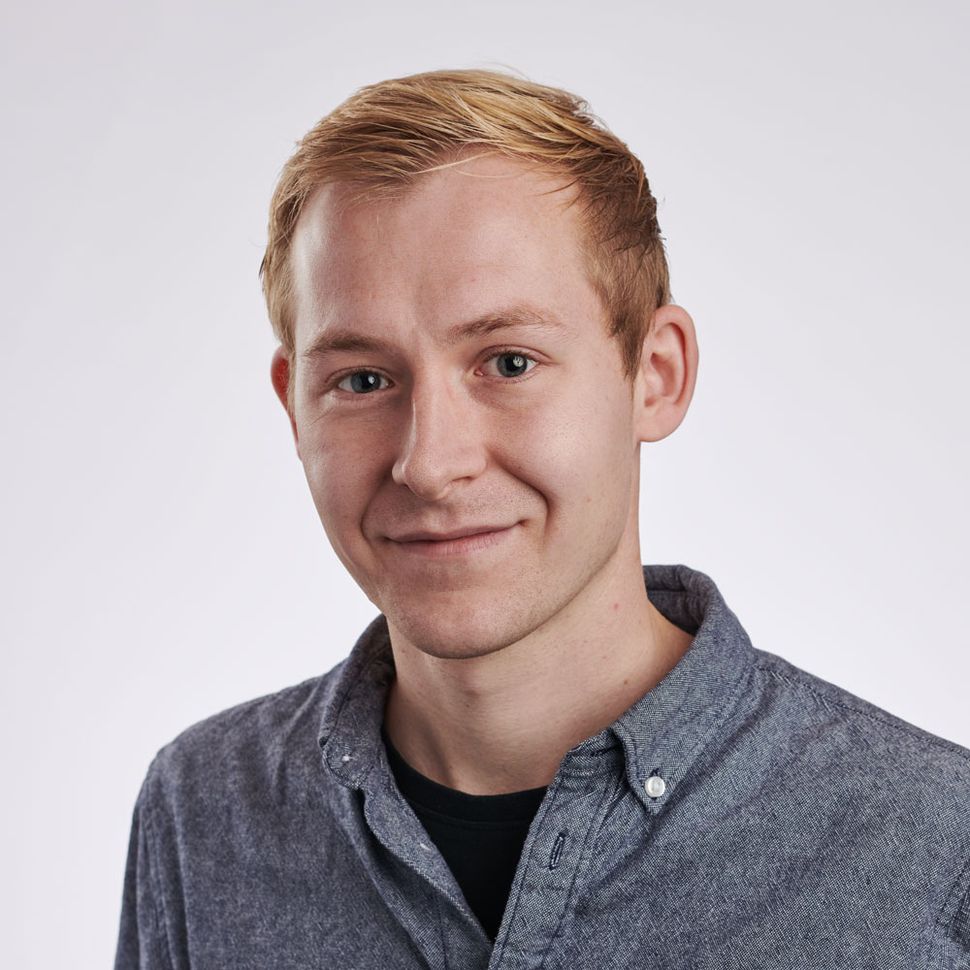 A year or two ago, we were seeing new fitness products that had been rushed into production during the pandemic, when everyone assumed that exercising at home was going to be the new norm writes Matt Evans, Fitness and Wellbeing Editor. Now, though, outdoor exercise has returned to pre-pandemic levels, and our tech is once again geared towards empowering us to get outside.
Premium smartwatches have gone rugged, with Samsung Galaxy Watch 5 Pro and the much-vaunted Apple Watch Ultra leading the charge. Both are chunkier watches designed for trails and other adventures, with more accurate GPS and reinforced cases to withstand the elements. The Watch 5 Pro has a raised bezel and improved route-tracking features, while Apple went one step further, and made the Watch Ultra a working dive computer. However, neither stole the award for our fitness device of the year: that honor goes to Garmin, king of the adventure watch space, for its excellent Forerunner 955 Solar.
Sadly, Fitbit didn't get the memo. After a year of technical issues with its existing slate of products, the Fitbit Versa 4 and Fitbit Sense 2 enjoyed a splashy launch in September, but both failed to improve on their predecessors. The Fitbit Inspire 3 fitness tracker fared better, but we were disappointed that Fitbit slashed the Inspire 2's free Fitbit Premium subscription from one year down to just six months, removing lots of value from the device. Peloton has also suffered badly this year, with rounds of layoffs and bad press overshadowing the launch of its new rowing machine.
As for 2023,I don't believe we're going to see the Apple Watch Ultra 2 for a few years, but more funky stuff, like the Huawei Watch D's on-wrist blood pressure cuff, is set to appear. As the cost of living bites, and production issues continue to plague major retailers, the philosophy of 'health is wealth' is going to be pushed rather heavily, with less focus on performance and a greater emphasis on wellness.
Get daily insight, inspiration and deals in your inbox
Get the hottest deals available in your inbox plus news, reviews, opinion, analysis and more from the TechRadar team.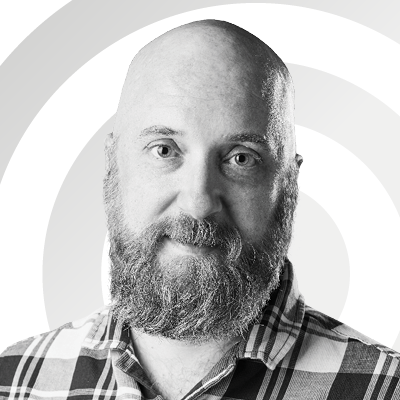 Managing Editor, Core Tech
Matt is TechRadar's Managing Editor for Core Tech, looking after computing and mobile technology. Having written for a number of publications such as PC Plus, PC Format, T3 and Linux Format, there's no aspect of technology that Matt isn't passionate about, especially computing and PC gaming. Ever since he got an Amiga A500+ for Christmas in 1991, he's loved using (and playing on) computers, and will talk endlessly about how The Secret of Monkey Island is the best game ever made.