The Apple MacBook Pro 13-inch (M2, 2022) comes with Apple's latest M2 chip and offers excellent performance and battery life. However, there's no new design here, and with the new MacBook Air snapping at its heels, this laptop feels a bit redundant in some aspects.
Pros
+

M2 chip is a brilliant performer

+

Excellent battery life

+

Almost silent in use

+

Can even play games
Cons
-

No new design

-

Still only two Thunderbolt ports

-

720p webcam

-

New MacBook Air offers better value
Why you can trust TechRadar We spend hours testing every product or service we review, so you can be sure you're buying the best. Find out more about how we test.
Two-minute review
The MacBook Pro 13-inch (M2, 2022) is a laptop of contradictions. It's revolutionary... but plays it safe. Exciting... but a bit boring. It's a strange choice… and it also makes complete sense.
The good news is that it comes with Apple's brand-new M2 chip, which the company promises offers a 40% performance increase over the M1, yet it remains the same price as the previous model, starting at $1,299 / £1,299 / AU$1,999. For anyone who was just about to buy a MacBook Pro 13-inch (M1, 2020), getting the MacBook Pro 13-inch (M2, 2022) instead is a bit of a no-brainer, as you're kind of getting the M2 upgrade for free.
However, that lack of a price rise comes at a… well… price, as the MacBook Pro 13-inch (M2, 2022) features the same design as the previous model – and the one before that. If you love the look of the old MacBooks, this won't be an issue, but the lack of new design does make it feel a bit left out by Apple. Even if it is one of the best laptops you can buy right now, could this be the last MacBook Pro 13-inch we'll see?
If that's the case, it's a great way to bow out. The M2 chip puts some good work in here, providing excellent performance, especially when using video editing software, and day-to-day use is, again, excellent, with multiple apps running simultaneously without causing the MacBook Pro 13-inch (M2, 2022) any issues. Throughout our time with the laptop, we were impressed with its silence, with the fans rarely kicking in to keep things cool.
You can even game on the MacBook Pro 13-inch (M2, 2022), and while performance won't match a dedicated gaming laptop, it's an exciting glimpse at a future where Apple embraces Mac gaming more. We'll hopefully see more of this when Resident Evil Village and No Man's Sky come to Mac later this year. These games will feature support for the Metal 3 graphics API of the M2 chip, and hopefully, this will lead to more ambitious and impressive games running on M2 MacBooks.
Perhaps our favorite aspect of the MacBook Pro 13-inch (M2, 2022) is the battery life. At over 15 and a half hours, this is incredibly impressive. Usually, for workstation laptops used for intensive workloads like video editing, you'd be looking at a battery life of around half this – or even less.
It even outdoes the previous M1 MacBook Pro 13-inch, which shows that the M2 is even less battery-hungry than its predecessor.
However, despite all these successes, there is a feeling that the MacBook Pro 13-inch (M2, 2022) is the last of its kind. Not only does the lack of a redesign suggest a lack of enthusiasm for the product and perhaps a way to use up existing stock from previous models, but with Apple getting into the habit of putting out new MacBooks, it's getting increasingly difficult to see what the 13-inch MacBook Pro fits in.
The upcoming MacBook Air (M2, 2022) has a new design and a larger – and brighter – screen and should offer similar levels of performance due to having the same M2 chip, all while costing $100/£50/AU$100 less. There seems little reason to get the more expensive 13-inch MacBook Pro over the new MacBook Air. The default configuration of the MacBook Air offers an M2 chip with an 8-core GPU, so for graphically-intensive tasks, the MacBook Pro should have the edge, though you can upgrade the MacBook Air to an M2 chip with the same 10-core GPU as the one in the MacBook Pro 13-inch.
Meanwhile, for people who want a more powerful MacBook to work on, the 14-inch MacBook and 16-inch MacBook Pro from last year offer better screens, performance, and more ports.
Despite undeniably being a fantastic laptop, the MacBook Pro 13-inch (M2, 2022) is strangely hard to justify.
MacBook Pro 13-inch (M2, 2022) review: Price
Starts at $1,299 / £1,299 / AU$1,999
Same price as previous model
Announced at Apple's WWDC 2022 event, and starting delivery from June 24, the MacBook Pro 13-inch (M2, 2022) sells for $1,299 / £1,299 / AU$1,999.
The good news is that this is the same price the earlier MacBook Pro 13-inch (M1, 2020) launched, which means you're essentially getting an upgrade from the M1 to the M2 chip for free.
The M1 was Apple's revolutionary first attempt at making its own computing chip rather than relying on Intel to provide the processing power. It offered excellent performance and long battery life and led to a resurgence in MacBooks – and we're not talking just in sales, but also within Apple itself. The company had felt for a while like it was more interested in iPhones and iPads, but the M1-powered MacBooks (and Macs) seemed to reinvigorate Apple's passion for its computers.
Spec Sheet
Here is the 13-inch MacBook Pro (M2, 2022) configuration sent to TechRadar for review:
CPU: Apple M2 (8-core)
Graphics: Integrated 10-core GPU
RAM: 16GB Unified LPDDR5
Screen: 13.3-inch, 2,560 x 1,600 Retina display (backlit LED, IPS, 500 nits brightness, wide color P3 gamut)
Storage: 1TB SSD
Ports: 2x Thunderbolt 3 (USB-C), 3.5mm headphone jack
Connectivity: Wi-Fi 6, Bluetooth 5.0
Camera: 720p FaceTime HD webcam
Weight: 3.0 pounds (1.4kg)
Size: 11.97 x 8.36 x 0.61 inches (30.41 x 21.24 x 1.56cm; W x D x H)
So, the announcement of the M2 follow-up excited many of us. It comes with the posted specs (more on those later) and promises a big bump in performance. So, with the M2-powered MacBook Pro 13-inch costing the same as the M1 version launched, this new model seems like a pretty good value.
It's also cheaper than the MacBook Pro 14-inch (2021) and MacBook Pro 16-inch (2021), aimed at high-end users looking for powerful workstations. While they currently come with M1-class chips, the M1 Pro and M1 Max are more powerful than the M2. The MacBook Pro 13-inch (M2, 2022), then, is pitched as a more affordable alternative to those MacBook Pros, aimed at people who need a powerful laptop but don't need to perform such strenuous tasks.
Apple also announced the MacBook Air (M2, 2022), which will go on sale later in July. This comes with an M2 chip and a whole new design and costs $1,199 (£1,249, AU$1,899), but while it has the same 8-core CPU, the MacBook Air starts with an 8-core GPU.
So, the MacBook Pro 13-inch isn't the cheapest way to get an M2 – however, the new, more expensive M2 MacBook Air is tantalizingly close to the price of the MacBook Pro now, with just $100 separating them.
As with previous models, there are various configuration options available with the MacBook Pro 13-inch (M2, 2022), such as upping the unified memory to either 16GB or 24GB (which is a new choice with the M2 chip), as well as to expand the storage up to 2TB. The base model comes with 256GB, which is a bit on the low side these days, especially for workstations that will be used for creative professionals, who often use large files, so paying more for a larger SSD could pay off. As you increase the specs, however, the price of the MacBook Pro 13-inch (M2, 2022) does start climbing quite substantially.
MacBook Pro 13-inch (M2, 2022) review: Design
Same design as previous model
Touch Bar lives on!
While the upgrades inside the MacBook Pro 13-inch (M2, 2022) are welcome – and exciting – on the outside, it's another story. Essentially, there's been no change to the design, so this year's model looks identical to the one from two years ago. This may please anyone who likes the current design, but it does make the MacBook Pro 13-inch (M2, 2022) feel a bit of an odd one out, seeing as the MacBook Air, 24-inch iMac and MacBook Pro 16-inch have all had redesigns.
So, the lack of changes to the overall design is confusing. It means the MacBook Pro 13-inch keeps the 720p FaceTime webcam of previous models, while almost every other MacBook now has a 1080p webcam – including the MacBook Air (M2, 2022).
The old webcam does mean there's no distracting notch that dips into the screen (something that some people have found annoying on the MacBook Pros from last year, though we've never been bothered by them).
This means the MacBook Pro 13-inch (M2, 2022) also has the old, chunky bezels surrounding the screen, making it look a bit dated. Meanwhile, the redesigned MacBook Air gets thinner bezels, making it a more modern-looking device, and allows Apple to fit a larger screen without increasing the overall size of the laptops.
While the MacBook Pro 13-inch (M2, 2022) and MacBook Air (M2, 2022) are ostensibly 13-inch laptops, the MacBook Air now has a bigger screen than the MacBook Pro's, at 13.6-inches compared to 13.3-inches. We're now in an odd situation where the MacBook Air offers a better screen than the 13-inch MacBook Pro (along with better webcam and microphones), while still costing less.
Sticking with the same design means the MacBook Pro 13-inch (M2, 2022) still comes with the divisive Touch Bar, a thin screen above the keyboard that shows context-sensitive buttons.
It's a bit of a surprise inclusion, as most people expected Apple to kill it off. It wasn't universally loved by people, and many third-party apps dropped support for it. With every other MacBook line ditching the Touch Bar, it'll be a more niche feature.
Of course, there's still a lot to like about the design of the MacBook Pro 13-inch (M2, 2022). It's solidly built, the screen remains excellent, and the Touch ID button lets you log into macOS quickly and easily by using your fingerprint. That Apple flair and build quality are still evident here, and it remains one of the thinnest and lightest pro laptops out there – though it still just sticks with two Thunderbolt ports for inputs, which is low for a laptop aimed at professionals.
So, what's going on here? While it might be that Apple saw no reason to change the MacBook Pro 13-inch design, other factors may be at play here. Putting new hardware in the existing body means Apple doesn't have to come up with new parts, which could prove costly, so this may have been why the price has been kept the same – whereas the redesigned MacBook Air is now a fair bit more expensive.
This may also be why the MacBook Pro 13-inch (M2, 2022) has been released earlier than the new MacBook Air, which still has a vague release day of July 2022.
If a lack of a redesign has meant that Apple has avoided raising the price and has been able to get it into people's hands more quickly, then some people may find this is a price worth paying.
MacBook Pro 13-inch (M2, 2022) review: Performance
Decent improvement on M1
Virtually silent in use
Benchmarks
Here's how the 13-inch MacBook Pro (M2, 2022) performed in our suite of benchmark tests:
Cinebench R23 CPU: Single-Core: 1,554; Multi-core: 8,722
Geekbench 5 Single-Core: 1,935; Multi-Core: 8,972
Handbrake: 54 fps
Blender Monster: 146; Junkshop: 70; Classroom: 68
Battery Life (TechRadar movie test): 15 hours and 31 minutes
The MacBook Pro 13-inch (M2, 2022) is the first device to pack Apple's brand-new M2 chip. While the company was careful to clarify that the M1 Pro and M1 Max chips will still have the performance advantage, mainly down to their additional cores, the M2 represents a decent bump over the standard M1.
The M2 chip features an 8-core CPU with four efficiency and performance cores. The M2's GPU is a 10-core design, two more than the GPU in the Apple M1 powering the Apple MacBook Pro 13-inch (2020), and more than the M2 chip in the base model of the new MacBook Air.
It also comes with a 16-core neural engine that Apple claims are 40% faster than the neural engine in the Apple M1, a boost to 20 million transistors, and support for up to 24GB of unified memory, compared to the 16GB max the M1 supported.
The initial (admittedly vague) figures Apple gave suggested an overall performance increase of 40% over M1, but now we have our hands on an M2 device, do those promises stack up?
In our tests, the M2 achieved better performance in single and multi-core CPU tests, offering a noticeable uplift in multitasking with various applications open simultaneously.
It also scored around twice as much as the Surface Laptop 4 running with Intel's high-end, and still relatively recent, Intel Core i7-1185G7.
We remarked that Apple's move from Intel to its own M1 chips was a wise move, and with the M2, it looks like that continues, with the new chip offering brilliant performance compared to Intel-based laptops of around the same price.
Benchmarks only tell part of the story, but the good news is that the laptop performed brilliantly in our day-to-day use of the MacBook Pro 13-inch (M2, 2022). macOS Monterey (macOS Ventura is coming later on, and the MacBook Pro will get a free upgrade) felt fast and responsive, and the various apps we tested out, including Safari, Chrome, Final Cut Pro, and GarageBand, loaded quickly and ran well, even when we had a few apps going at once. It's easily one of the best video editing laptops, as well as one of the best laptops for photo editing. It's a creator's dream machine.
When the M1 launched, Apple came up with a great tool – Rosetta 2 – which allowed apps built for Intel hardware to run on the new Apple chip. It did a great job ensuring that your older Mac apps could run on newer ones. Since then, many apps now run natively on M1 and M2 hardware, leading to a much smoother experience.
The video processing chops of the new MacBook Pro 13-inch (M2, 2022) remain impressive, with it easily handling multiple 8K video streams at once. The previous model was also adept at this, and unless you're doing very intensive workloads, you may not see a huge difference if upgrading from the M1 model.
That is unless you go for 24GB of unified memory. The M1 maxed out at 16GB, and this boost should give you a much better experience when multitasking. Because it's unified memory, not only can it be used as system memory, but it can also be used by the GPU, which means it will be able to work with much more intensive and complex graphics projects. While it won't compete with the M1 Max or M1 Pro-toting MacBook Pros from late last year, it should offer a good stepping stone, considering the cheaper price of the 13-inch MacBook Pro.
The M2 also has more memory bandwidth, which is now 100GB/s (compared to 68GB/s), so even if you get an 8GB or 16GB version, it'll have faster memory than the same amount with an M1 system.
That extra memory should also help out with gaming. Usually, you wouldn't expect a MacBook to do much gaming – but Apple is pushing the gaming capabilities of the M2 processor, mentioning on stage at its WWDC 2022 keynote that thanks to the Metal API of the M1 and M2 chips, alongside a new upscaling feature known as MetalFX, M2-powered MacBooks, in particular, will be formidable gaming machines.
While big-name games supporting these features, such as No Man's Sky and Resident Evil Village, won't be coming until later, a growing number of games run on macOS. We did try out a few games on it, however. Shadow of the Tomb Raider remains a graphically-impressive title, but the MacBook Pro 13-inch (M2, 2022) managed an average of 29fps (frames per second) at the highest settings. This is perfectly playable and offers a similar level of performance (but better graphics) than the last-gen Xbox One and PS4 consoles.
However, for PC gamers with 60fps performance – or higher – this performance won't be too impressive. However, the MacBook Pro 13-inch (M2, 2022) uses integrated graphics rather than a dedicated graphics card like some much more expensive gaming laptops. In that respect, the performance is pretty great.
Lowering the settings gets a much more solid 46fps on average, making the game feel more fluid and responsive, and while the graphics settings were on their lowest settings, it still looked good.
We also played Tunic, a gorgeous isometric game heavily inspired by Nintendo's Zelda games on the SNES, which played brilliantly on the MacBook Pro 13-inch (M2, 2022). These more stylized indie games, rather than blockbuster AAA games, appear to work best on the new MacBook Pro. We'll have a more in-depth look at the gaming performance of the MacBook Pro 13-inch (M2, 2022) soon.
The MacBook Pro 13-inch (M2, 2022) we were given to review came with 16GB of memory, so we couldn't test out how much impact 24GB makes, but it should be noticeable for intensive projects. For most people, 16GB should be plenty, while the 8GB configuration feels a little too low these days. MacBooks remain impossible for users to upgrade the components themselves, so you're stuck with the configuration you buy. With that in mind, we recommend using the most amount of memory (and storage) you can afford.
Overall, performance is very good and a decent step up over the M1 MacBook Pro 13-inch, in real-world tests, many people won't see this unless they push the laptop. We'd be interested to see how the MacBook Air (M2, 2022) fares, as it shares the same M2 chip, so it could offer similar performance for less money.
As with the previous models, a key difference is that while the MacBook Air has a fanless design, the MacBook Pro 13-inch (M2, 2022) features fans. This allows the MacBook Pro to work harder for longer without overheating, supposedly allowing it to perform tasks that would leave the MacBook Air to throttle performance to keep cool.
However, during our tests, the fan seemed to kick in – if at all rarely. This means the MacBook Pro 13-inch (M2, 2022) is nearly completely silent when in use, which is great for people who find powerful laptops and PCs with fans going all the time distracting. However, it does also mean that there are not too many times when the fans of the MacBook Pro 13-inch (M2, 2022) will mean the laptop can outperform the MacBook Air.
MacBook Pro 13-inch (M2, 2022) review: Battery life
Very long battery life
Charges slightly quicker
The M1 chip was impressively efficient when it came to power, allowing the new generation of MacBooks powered by it to offer excellent performance while offering impressively long battery lives that outstripped many Windows-based competitors.
So, when the M2 was announced, alongside the new MacBook Pro 13-inch, Apple was keen to point out that it was even more efficient, offering what Apple claims is an 18% increase in CPU performance whilst taking up the same amount of power.
In our battery life test, which involves running a looped 1080p video until the battery dies, the MacBook Pro 13-inch (M2, 2022) lasted a very impressive 15 and 31 minutes, almost two hours longer than the M1 MacBook Pro 13-inch in the same test.
For comparison, the last MacBook Pro to come with an Intel processor, the MacBook Pro (13-inch, 2020), scored just eight hours and 31 minutes in the same test, highlighting just how good the M2 is.
Apple has also boosted the power adaptor, now offering 67W over 61W, which means the battery charges slightly faster. There's no MagSafe charger, like the new MacBook Air, or last year's MacBook Pros, another sacrifice made due to the MacBook Pro 13-inch (M2, 2022) keeping the older design.
Should you buy the MacBook Pro 13-inch (M2, 2022)?
Buy it if…
You want all-day battery
The battery life of the new MacBook Pro 13-inch is excellent, and should easily last a whole work day, depending on the tasks you perform.
You want the new M2 chip
The MacBook Pro 13-inch (M2, 2022) is the first device to come with Apple's new M2 chip, so if you're desperate to try it out, this is the laptop to get.
You still use the Touch Bar
This model keeps the Touch Bar, so if you use this feature a lot, and lament its loss on other MacBooks, then you'll be pleased to see it here.
Don't buy it if…
You want a new design
Unlike most of Apple's other Macs and MacBooks, the MacBook Pro 13-inch (M2, 2022) hasn't had a new design.
You're after a 1080p webcam
Because there's no redesign, it means the MacBook Pro 13-inch (M2, 2022) also misses out on the new 1080p webcam, and sticks with the increasingly-dated 720p one from previous models.
You want a gaming laptop
There's some promising signs that gaming on a MacBook will soon get a lot better, but for now, if you're after a gaming laptop, you should look elsewhere.
First reviewed June 2022
Also consider...
If our Apple MacBook Pro 13-inch (M2, 2022) review has you considering other options, here are three more laptops to consider...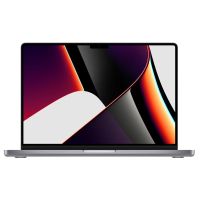 Apple MacBook Pro 14-inch (2021)
If you're after a MacBook Pro with more power, then the MacBook Pro 14-inch is well worth considering. It comes with a choice of bulked-up M1 chips in the form of the M1 Pro and M1 Max. It's a great choice for creative professionals, but it is a lot more expensive.
Check out our Apple MacBook Pro 14-inch (2021) review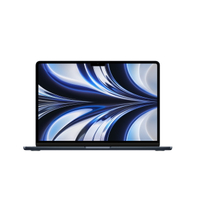 Apple MacBook Air (M2, 2022)
The new MacBook Air is also worth considering, as it comes with the same M2 chip as the MacBook Pro 13-inch, but with a thinner design, slightly larger screen and it's cheaper. For most people, this will be the best choice, unless you want a machine for longer, more intensive, workloads.
Check out our Apple MacBook Air (M2, 2022) hands-on review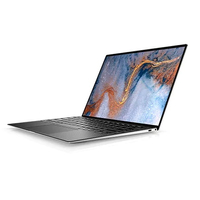 Dell XPS 13
If you want a thin and light 13-inch laptop, but prefer Windows, then the Dell XPS 13 is a brilliant alternative, offering a similar level of style and build quality, along with some fantastic specs.
Check out our Dell XPS 13 review
Testing scorecard
Swipe to scroll horizontally
Apple MacBook Pro 13-inch (M2, 2022)

| Attributes | Notes | Rating |
| --- | --- | --- |
| Price | The price remains the same as the previous model, making it the cheapest MacBook Pro. | 4/5 |
| Design | There's no new redesign here, which is a shame. Still, it's solidly built, but looks dated. | 3/5 |
| Performance | The M2 chip offers excellent performance, and it's virtually silent when in use. | 4.5/5 |
| Battery life | At 15 hours and 30 minutes, this laptop has a fantastic battery life that outlasts much of the competition. | 5/5 |
We pride ourselves on our independence and rigorous review-testing process, offering long-term attention to the products we review and making sure our reviews are updated and maintained - regardless of when a device was released, if you can still buy it, it's on our radar.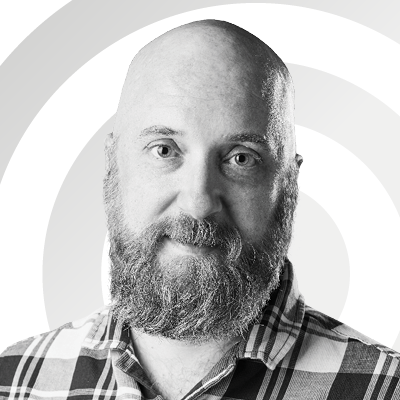 Managing Editor, Core Tech
Matt is TechRadar's Managing Editor for Core Tech, looking after computing and mobile technology. Having written for a number of publications such as PC Plus, PC Format, T3 and Linux Format, there's no aspect of technology that Matt isn't passionate about, especially computing and PC gaming. Ever since he got an Amiga A500+ for Christmas in 1991, he's loved using (and playing on) computers, and will talk endlessly about how The Secret of Monkey Island is the best game ever made.