The Legend of Zelda: Tears of the Kingdom release date, trailers, and news
News
Contributions from
published
The Legend of Zelda: Tears of the Kingdom is out now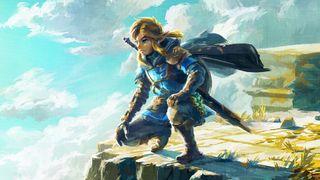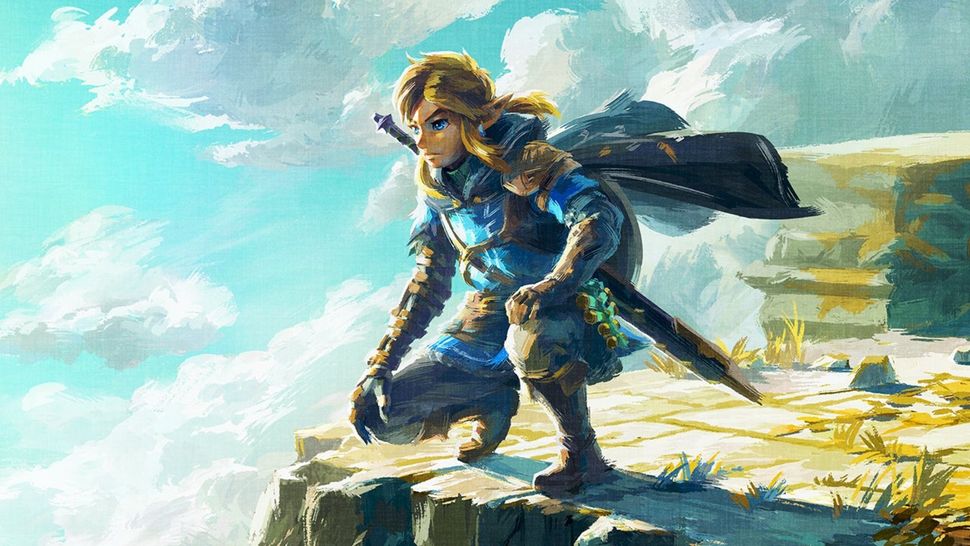 (Image credit: Nintendo)
The Legend of Zelda: Tears of the Kingdom is out now worldwide exclusively for the Nintendo Switch and, unsurprisingly, it's one of the biggest and most exciting games available on the platform.
Tears of the Kingdom is the sequel to Breath of the Wild, which is widely considered to be one of the best Switch games ever and was the console's biggest launch title. In other words, Tears of the Kingdom had some big shoes to fill, and it ended up being even better!
In our full near-perfect The Legend of Zelda: Tears of the Kingdom review we said it: "leaps forward on what was offered in 2017's Breath of the Wild, filling out the world's sandbox with innovative new tools and abilities, letting you approach challenges in inventive new ways"
Tears of the Kingdom: cut to the chase
What is it? The direct sequel to 2017's Breath of the Wild
When can I play it? It's out now (May 12, 2023)
What can I play it on? Nintendo Switch
Tears of the Kingdom release date and platforms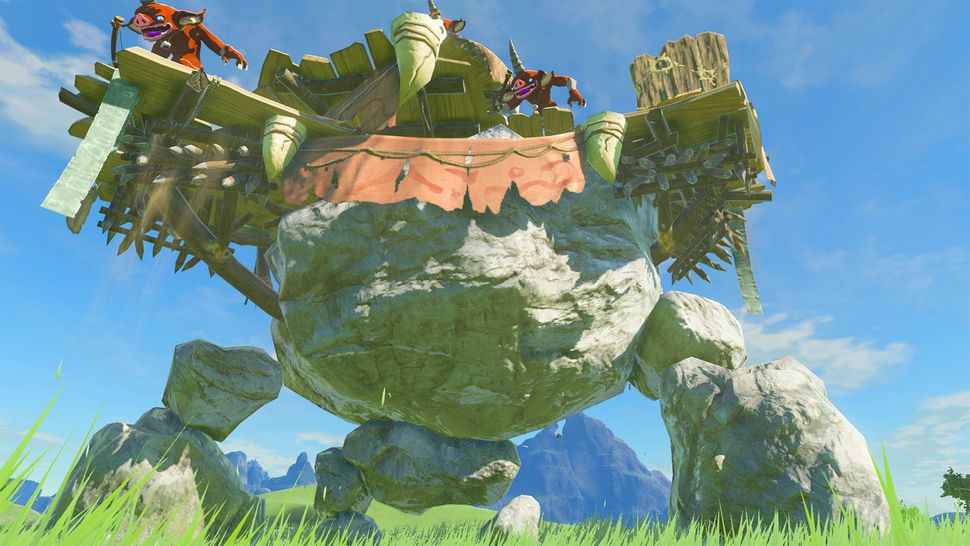 The Legend of Zelda: Tears of the Kingdom launched on May 12, 2023. Unsurprisingly for a first-party Nintendo game, it's exclusive to the Nintendo Switch console family.
Tears of the Kingdom was initially due to release in 2022 but, in March of that year, Nintendo pushed the date into 2023, with series producer, Eiji Aonuma, telling fans it was out of a desire to "extend out development time a bit". The game is now available worldwide physically and digitally.
Tears of the Kingdom trailers
Latest trailer
Our latest look at Tears of the Kingdom is apparently the very last trailer that will be released for the game. It's an epic trailer that shows off the game's story. Ganon is back, Princess Zelda is missing, and Link must team ups with friends old and new to save the day. Check it out below!
More trailers
We've included some key Tears of the Kingdom trailers throughout this article but you can find all of the Tears of the Kingdom trailers that have been released to date on Nintendo's official YouTube channel.
Tears of the Kingdom story and setting
In terms of plot, little was revealed prior to the release of Tears of the Kingdom. It's a direct sequel to Breath of the Wild where Link and Zelda seem to be traveling together to investigate a mysterious blight. From the latest trailer, it's clear that something goes wrong during this investigation, Ganon is resurrected, and Link must save the day.
Back in 2019, Zelda series producer Eiji Aonuma revealed that the game is going to have a darker tone than Breath of the Wild, and will even be "a little bit darker" than Majora's Mask (via IGN).
Trailers certainly support this, with what looks like Ganondorf's corpse being resurrected by a disembodied hand, and seemingly imagery from 2006's Twilight Princess, which saw Hyrule turned into a bleak shadow realm – largely in response to the far cheerier and cartoonish The Legend of Zelda: Wind Waker. That said, it won't be all doom and gloom – visually at least – as recent trailers have at least indicated that we'll take to the skies and explore amongst the clouds.
Something that has been apparent since the very first trailer (which is embedded above this section) is that time will be a theme in Tears of the Kingdom. In the reveal trailer, the music appears to be playing backward, as do some of the scenes shown. In recent trailers, this has been repeated, so it's likely that Tears of the Kingdom's story could revolve around time manipulation in some way. We'll keep the details light so you can go in blind to the game.
Tears of the Kingdom gameplay
From what we've seen and played, it seems as though the game will very much use Breath of the Wild's systems as a jumping-off point. There are several new abilities, however, which should make the sequel stand apart.
Fuse was shown off, which allows players to combine objects in the open world. A branch was fused to a boulder to create a hammer, and a monster eye fused to a regular arrow created homing variants. Then there's an instance where a puffball mushroom is fused to a shield. When struck by an enemy, this produced a huge smoke cloud, which allowed Link to move in for a stealth kill.
Ultrahand was shown off too, which is another new ability that lets you glue objects together. In the demonstration, Link uses this to stick three large logs together to build a makeshift raft. A fan is then added, creating a full-on sailing ship. Objects in the wild can be glued together in this way to create new tools, like flying vehicles and even cars. It's clear that the sky is the limit in terms of crafting in Tears of the Kingdom.
Speaking of the skies, there will be numerous sky islands to explore in Tears of the Kingdom. These are floating landmasses that house enemies and small puzzles. In the demonstration, Link uses the Recall ability to reach a sky island. Recall reverses the movement of an object, in this case, a falling rock. Link rides the rock as it falls in reverse, rising up before taking the glider down to the sky island.
Finally, there's Ascend, an ability that we've seen before in the trailers. It can be used to move through a ceiling, to get to the upper platform of an area. Caves can be used to quickly scale mountains in this way. Ascend can be used on any ceiling that has a topside that's exposed to the world. Once Link was done exploring a sky island, he jumped off, using the new skydiving mechanics to reach the ground. It seems like this will be a great way to scout new locations.
Tears of the Kingdom news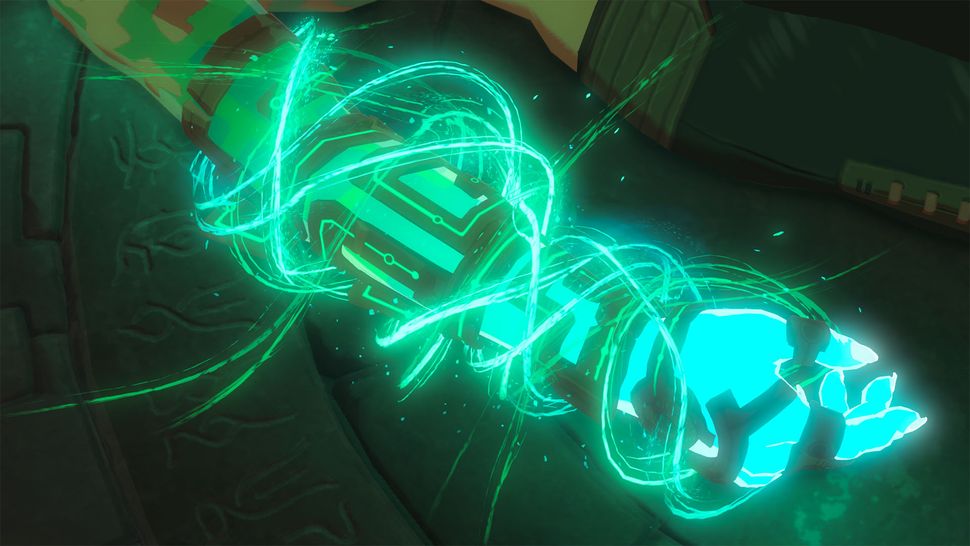 Tears of the Kingdom Treehouse event announced
Nintendo has announced one final special livestream leading up to the midnight launch of Tears of the Kingdom. This takes place on May 5, at 6:45 pm PT/9:45 pm ET. This will run through until the midnight launch in New York. You can see full details in the Tweet below.
Tears of the Kingdom Nintendo Switch OLED revealed
A brand new Nintendo Switch OLED model will be available on April 28, 2023, based on Tears of the Kingdom. It's a gold and green affair, matching the bright visuals of the game.
Tears of the Kingdom will be $70
Nintendo revealed the pre-order and pricing info for Tears of the Kingdom alongside a Nintendo Direct held on February 8, 2023. The biggest news was that Tears of the Kingdom will cost $70 at launch, an increase from the standard price of other Switch games.
Get ready Legend of Zelda fans! We will be hosting a special livestream leading up to the @NintendoNYC midnight launch of the Legend of #Zelda: #TearsOfTheKingdom.Tune in on 5/11, starting at 6:45pm PT/9:45pm ET to watch Nintendo Treehouse: Live & more!https://t.co/jRT5Suqrjl pic.twitter.com/wrORKEonxvMay 5, 2023
Sign up to receive daily breaking news, reviews, opinion, analysis, deals and more from the world of tech.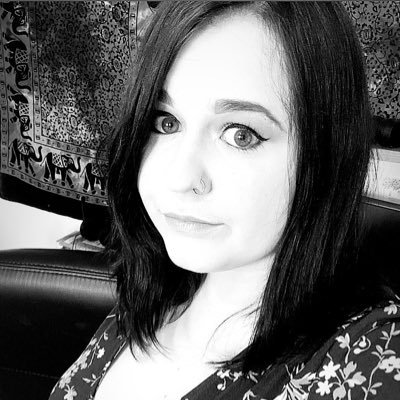 Associate Editor, TechRadar Gaming
Vic is TechRadar Gaming's Associate Editor. An award-winning games journalist, Vic brings experience from IGN, Eurogamer and more to the TechRadar table. You may have even heard her on the radio or speaking on a panel. Not only is Vic passionate about games, but she's also an avid mental health advocate who has appeared on both panels and podcasts to discuss mental health awareness. Make sure to follow her on Twitter for more.