Nintendo Switch 2: everything we know about the long-rumored Switch successor
News
Contributions from
last updated
Everything we know about the Nintendo Switch 2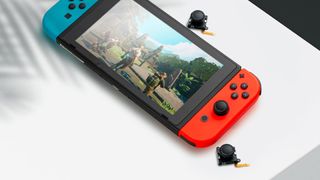 (Image credit: GuliKit )
News surrounding a potential Nintendo Switch 2 console has circulated for a long time. Now that the company's original hybrid-handheld system is over six-years-old, around the time that a new console is typically revealed, hopes are high that the Japanese hardware giant will finally reveal what's next.
The latest hardware revision from the company happened with the Nintendo Switch OLED over two years ago, which saw improvements to the display, a doubling of the internal storage, and improved speakers. However, as much as it's one of the best handheld gaming consoles, for these improvements, the actual core hardware inside was not changed. Some of the best Nintendo Switch games are starting to struggle with their performance even from first-party titles.
The Nintendo Switch's hybrid nature is still impressive, but it's certainly lost a little bit of that wow factor from the early days of 2017 when it originally launched. That's the greatest strength of a potential Nintendo Switch 2 console; the ability to greatly improve the hardware under the hood so that games can look and run well for many years to come. Whether or not the successor machine can rival the PS5 and the Xbox Series X remains to be seen, but it's pretty unlikely, that's because Nintendo has typically been a step behind the competition in terms of raw horsepower, at least as far as the last two decades are concerned.
Nintendo Switch 2: cut to the chase
What is it? The successor to the Nintendo Switch console
How much will it cost? TBA
When will it release? TBA
Nintendo Switch 2: release date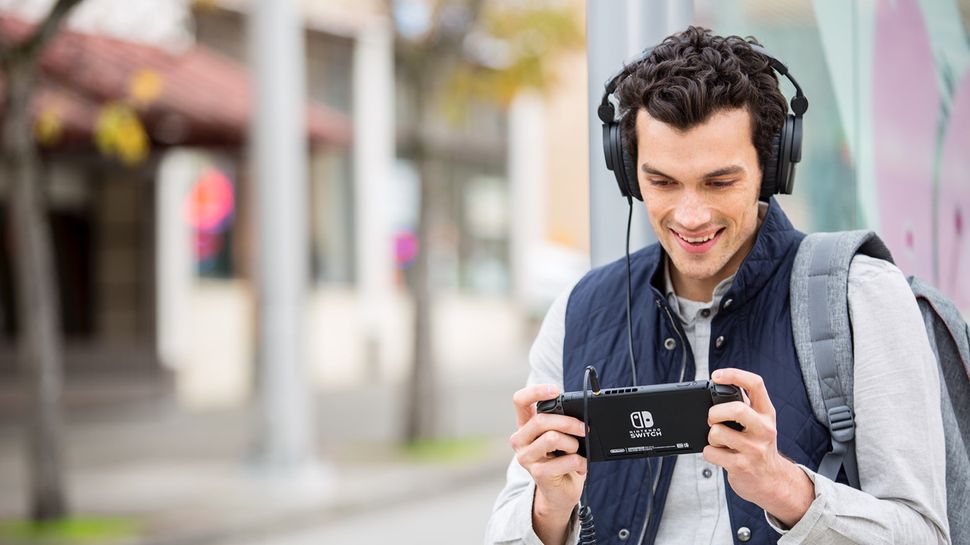 The Nintendo Switch 2 has yet to be announced, but if we were to take an educated guess, it's looking like the successor to the Nintendo Switch could be announced either at the end of 2023 or the beginning of 2024. That's because the Nintendo Switch was released in early 2017 after being announced in October 2016. As the Nintendo Switch is now over six-years-old, it would make sense given past trends to release a follow-up now.
Originally, it was heavily rumored that the Nintendo Switch Pro was scheduled for release sometime in 2021. What resulted was the Nintendo Switch OLED model, which while sporting a flashier screen and minor improvements, contained the same hardware (the Tegra X1 chip) from the 2017 original model. This chip was actually first produced and released all the way back in 2015, meaning it's now aged quite rapidly.
Nintendo Switch Pro: price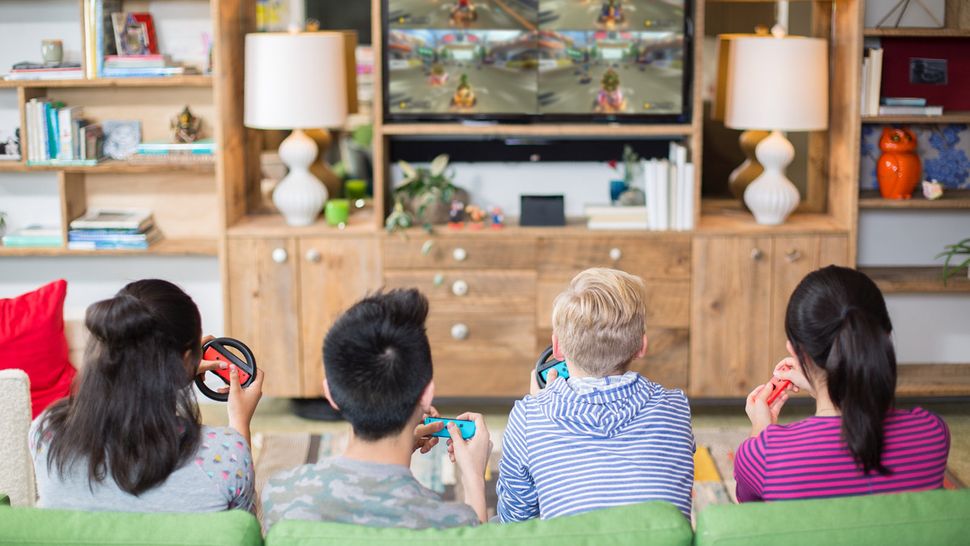 We can estimate the price of the Nintendo Switch 2 by casting our minds back to the original console hardware launches as a reference. The Nintendo Switch carries an MSRP of $259.99 / £259.99 / AUD$435, with the newer Nintendo Switch OLED having a sticker price of $349.99 / £309.99 / AU$539.95. Given that the Nintendo Switch 2 should feature significantly improved hardware, as well as a better higher resolution screen, the asking price is likely to be higher, too.
We can look at the current market prices for the PS5 and Xbox Series X to work out an average. Those consoles sell for $499.99 / £479.99 / AU$799.95 and $499 / £449 / AU$749 respectively. Historically, Nintendo sells weaker but cheaper gaming hardware when compared to the competition, which would put the asking price for the Nintendo Switch 2 around $399.99 / £399.99 / AU$699.95 to keep the competitive edge. We'll be updating you with the official pricing information when a successor system is announced, which hopefully won't be too long.
Nintendo Switch 2: rumored specifications
Some rumors suggested we may see a mini-LED display replace the current LCD screen. According to a report from Taiwan's Economic Daily News, the still-rumored Switch Pro model could sport mini-LED screens supplied by Innolux, a well-known manufacturer in the field. The original Switch and Switch Lite consoles use an HD (720p) LCD screen, though the Switch OLED naturally uses an OLED option. If a new Switch console did have 4K capability, we imagine it'd be in docked mode, with handheld mode offering a slightly-boosted Full HD (1080p) display.
Elsewhere, a data miner known as SciresM has claimed (via Wccftech) that they have found a reference to a new Nintendo Switch model within the Switch's latest firmware update, codenamed 'Aula'. Reportedly, this hardware uses the same chip as the Nintendo Switch Lite and 2019 Switch model, the Mariko (Tegra X1+) SoC. However, SciresM also claims that there are references to support a Realtek chip, a "4K UHD multimedia SoC".
Rather than being within the Switch tablet, they think it "might be inside a new dock and not inside the tablet, though there's no way to tell from the firmware code yet." They also say that the tablet will have an improved OLED screen, though its resolution is still unclear. The claims of some 4K support do line up with the many other reports from the past year, which claim that an upgraded Switch capable of 4K is on the horizon.
More recently, we've seen further Nintendo Switch Pro rumors thanks to Nvidia. A leak posted to the r/GamingLeaksandRumours subreddit "confirms" the existence of the Tegra239 SoC (system on a chip). Reportedly, that's being designed specifically for an upcoming Nintendo Switch model, which could be for the Nintendo Switch 2.
Of course, there's been no confirmation from Nintendo itself that a new Switch is on the cards, and, in fact, Doug Bowser has made comments very recently that suggest there might not be for some time. Seeing that we're now so far removed from the original release date of the Nintendo Switch, we're hoping that successor hardware in the Nintendo Switch 2 comes sooner rather than later.
Nintendo Switch Pro: news and rumors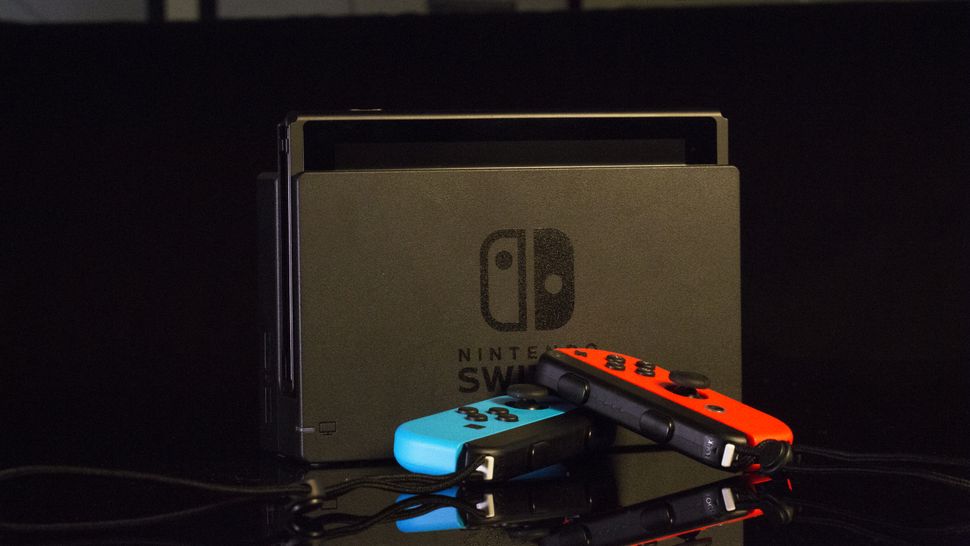 Don't expect new Nintendo hardware this fiscal year
Japanese financial newspaper Nikkei has reported that Nintendo will not release any new hardware this fiscal year. Spotted by Bloomberg journalist Takashi Mochizuki on Twitter, he advised that it's unclear if Nintendo President Shuntaro Furukawa was being interviewed or Nikkei's own reporting. If true, that means we shouldn't expect a Nintendo Switch 2, or Nintendo Switch Pro this year.
Nintendo Switch OLED holds 4K secrets
With the Switch OLED's launch, some of the previous consoles' changes have started speculation that 4K capability could be hidden under our noses. For one, the console ships with an HDMI 2.0 cable – instead of the 1.4 standard used by the regular Switch – which should enable 4K passthrough from the dock or even HDR.
The Switch OLED dock contains a Realtek chip that could be 4K capable, which is new to this console – though it could be tied to other features like improved audio or Ethernet capability instead. While this isn't a 4K console just yet, it's possible that the dock could be used in some minimal upscaling capacity down the line or for a 4K Switch Pro when it eventually launches.
Standalone Joy-Con patent
A discovered patent (via VGC) suggests that Nintendo has considered some standalone Joy-Con controllers.
A newly-discovered Nintendo patent suggests that the company may be planning to release a new form of Joy-Con style controller.
Initially filed in May 2018 and registered in April 2020, the patent shows a highly similar controller shape, and layout to the existing Joy-Con found on the original Switch. However, it is slightly updated, and rather than being designed to slide onto a screen like the current Joy-Con, this controller appears to be a standalone device with no rails for sliding in sight.
While there isn't much need for a standalone Joy-Con on the original Switch, they could be helpful with the more recent Nintendo Switch Lite, which has its controls permanently attached, as it would allow for more accessible multiplayer gaming. Given the recent rumors around the Nintendo Switch Pro, it's also worth considering that the standalone Joy-Con has been designed with this new console in mind.
Codenames
Dataminers have been coursing through Nintendo's firmware version 10.0.0 for information on new Switch consoles and have apparently identified codenames for the upcoming devices.
According to JershJopstin on Resetera, there are five identified codenames for Nintendo Switch models: Icosa, Copper, Hoag, Iowa, and Calcio. Here's a breakdown of what we know about their codenames so far (thanks, TweakTown):
Icosa - Switch released at launch - nx-abca2 - 20nm Tegra X1 -
Iowa - revised Switch - nx-abca2 - 16nm Tegra X1 and 'Mariko' chip
Hoag - the Switch Lite - nx-abcc - 16nm Tegra X1 and Mariko chip
Copper - unconfirmed- nx-abcb
Calcio - unconfirmed - nx-abcb - 16nm Tegra X1 and Mariko chip
While Iow, Hoag and Icosa have already released, Copper and Calcio have not been confirmed to be in development.
According to JershJopstin, Copper appears to be a non-mobile device due to its lack of battery and charging services and the HDMI services it seems to have, which would typically be handled by a Switch docking station. Meanwhile, according to another rumor, Calcio will apparently be a docked-only, more traditional console.
In addition, JershJopstin has suggested that this Calcio console could be digital-only due to its apparent lack of support for game cards and the new naming form factor. However, these rumors should be treated with a healthy dose of skepticism until we get confirmation from Nintendo.
Nintendo isn't worried about the next console generation
Talking to investors during a Japanese Q&A (via VGC), Nintendo's president Shuntaro Furukawa said that while the gaming landscape will change, the company doesn't think the release of these next-gen consoles will have a significant impact on its own fortunes.
"We do not believe that the business trends of other companies will have a significant impact on our business," Furukawa told investors, explaining that the reason Nintendo is so confident that the PS5 and Xbox Series X won't pose huge competition is that the Nintendo Switch targets a different audience.
While this doesn't tell us much about any specific new console plans Nintendo has, it does suggest that the company isn't feeling any hurry or pressure from its supposed competitors to release, or even announce, a Nintendo Switch Pro in the immediate future.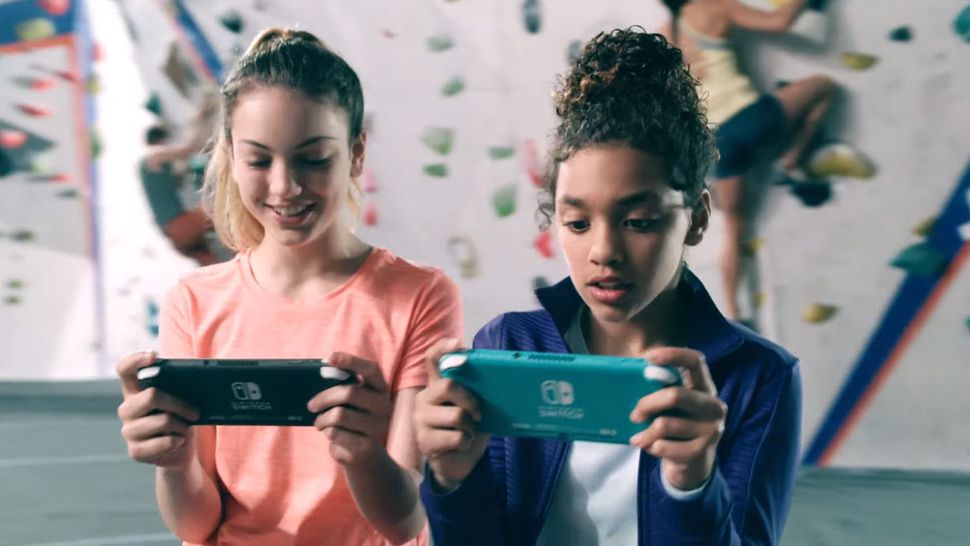 Could the Nintendo Switch 2 have VR support?
While Nintendo experimented with VR functionality through Labo a handful of years ago, delivering true VR in the vein of Sony's PSVR 2 would demand intensive hardware. While not impossible, it seems unlikely that Nintendo would be able to put out a handheld gaming system with console-quality graphics that also supports VR gaming.
Could the Nintendo Switch 2 support 4K?
While Sony and Microsoft push at the 4K market, there isn't really any big reason for Nintendo, the company that staunchly sets itself apart from other hardware producers, to follow suit.
In the same interview where he dismissed VR, Nintendo France General Manager Philippe Lavoué also brushed off 4K saying that the technology has "not been adopted by the majority" and it would, therefore, be too early for Nintendo to jump in.
Nintendo didn't enter the HD console market until 2012 when it released the Wii U. This was around four years after Sony and Microsoft and when more than 75% of US households had HD displays in their home. However, Miyamoto had said he wished Nintendo had jumped to HD sooner than this, saying that the display technology became popular around three years before Nintendo expected it to.
Want to save money on current-generation Nintendo hardware? We've got your back with the best Nintendo Switch bundles and deals. What's more, we recommend checking out the best Nintendo Switch headsets and the best Nintendo Switch carrying cases, too.
Get daily insight, inspiration and deals in your inbox
Get the hottest deals available in your inbox plus news, reviews, opinion, analysis and more from the TechRadar team.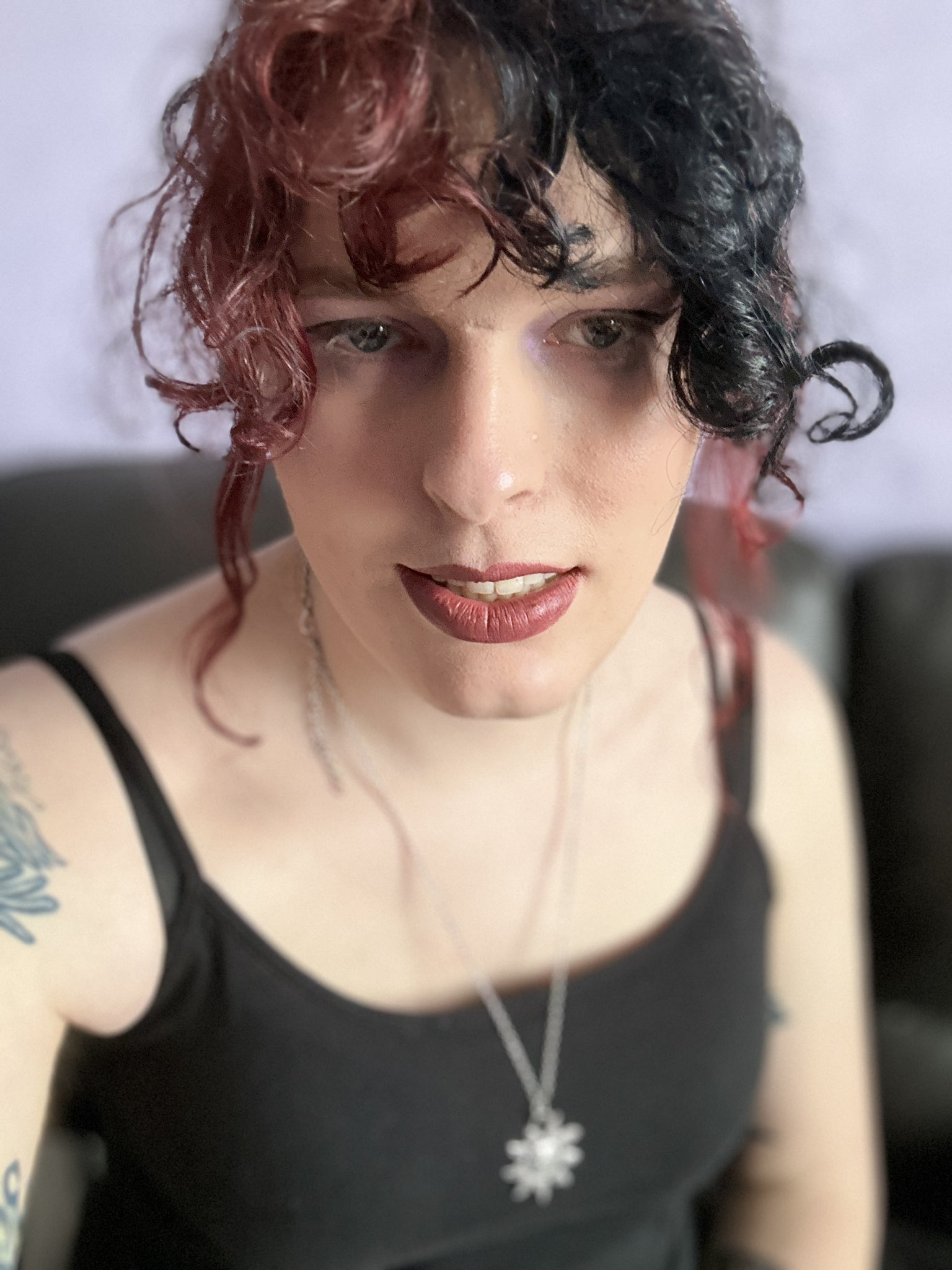 Aleksha McLoughlin is the Hardware Editor for TechRadar Gaming and oversees all hardware coverage for the site. She looks after buying guides, writes hardware reviews, news, and features as well as manages the hardware team. Before joining TRG she was the Hardware Editor for sister publication GamesRadar+ and she has also been PC Guide's Hardware Specialist. She has also contributed hardware content to the likes of Trusted Reviews, The Metro, Expert Reviews, and Android Central. When she isn't working, you'll often find her in mosh pits at metal gigs and festivals or listening to whatever new black and death metal has debuted that week.