Two-minute review
The Fujifilm X-T5 is now the best mirrorless camera around for hobbyists and photography traditionalists. It isn't as powerful as Fujifilm's X-H series, nor as versatile as the best full-frame cameras. But the X-T5 is one of the most charming photographic sidekicks you can buy and the ideal choice for those who like their cameras to be as fun as they are powerful.
Not everyone will like the X-T5's photo-centric nature. If you need a hybrid camera that's equally comfortable shooting video and stills, you should look elsewhere. While the X-T5 can shoot lovely 6.2K/30p video, this comes with a 1.23x crop and the camera also lacks a dedicated headphone jack. The absence of powerful video features does, though, allow the X-T5 to really refine its photography experience – and that's where it really shines.
Unlike Fujifilm's more DSLR-like X-H2 and X-H2S, the X-T5 retains the series' classic dials. This gives you a real connection to the manual shooting experience and is also a great way for beginners to learn the exposure triangle. The X-T5 also brings back the three-way tilt screen seen on the X-T3, another reason for photography traditionalists to rejoice.
But inside, the X-T5 is very much a modern APS-C camera. You get the same 40.2MP APS-C sensor and X-Processor 5 that are in the Fujifilm X-H2. This also means some upgraded autofocus compared to the X-T4, including subject-detection for animals, birds, cars, motorcycles, bicycles, airplanes and trains. The camera's in-body image stabilization is also a big bonus for handheld shooting.
Fujifilm X-T5 specs
Sensor: 40.2MP X-Trans CMOS 5 HR sensor
AF points: 425-point phase detect
Video: 6.2K/30p, 4K/60p
Viewfinder: 3.69-million dot EVF, 0.8x magnification
Memory card: 2 x SD/SDHX/SDHC slots
LCD: 3-inch, 1.84-million dot tilting touchscreen
Max Burst: 15fps mechanical (buffer 119 JPEG / 19 raw), 20fps electronic shutter (1.29x crop, buffer 168 JPEG / 23 raw)
Size: 129.5x91x63.8mm
Weight: 557g (inc. battery and SD card)
Its high resolution isn't completely without compromise. The X-T5 isn't a camera that you'll want to use frequently as high ISO sensitivities, like ISO 6400 and above. The size of those files, and the absence of a CFexpress card slot, also mean that the X-T5's buffer is limited for raw burst shooting (just 1-2 seconds at top speeds). For wildlife and action photographers, the Fujifilm X-H2 offers better value.
But if you're looking for a lightweight camera for street, landscape, portrait, everyday or commercial photography, the X-T5 is a great choice. It produces great-looking images from a relatively compact body, and benefits from an increasingly impressive range of APS-C lenses. You'll likely want to invest in one or two of the latest prime lenses to really maximize that resolution, but the X-T5 does also perform well with older lenses.
With in-body image stabilization (IBIS), Fujifilm's latest autofocus, an impressive battery life and a sensor that provides lots of leeway for cropping, the X-T5 is also the ideal upgrade from older X-T cameras. For outright dynamic range and low-light performance, full-frame cameras like the Sony A7 IV still hold the edge. But for hobbyists who need a camera system that's smaller, more affordable and a lot more fun, the Fujifilm X-T5 is the new gold standard.
Fujifilm X-T5 release date and price
The Fujifilm X-T5 is available to buy now body-only for $1,699 / £1,699 / AU$3,199, or in two different kit lens bundles.
The more affordable bundle includes the XF18-55mm, and costs $2,099 / £2,049 / AU$3,949. Alternatively, you can get the X-T5 with the more versatile XF16-80mm lens for $2,199 / £2,149 / AU$4,099.
Impressively, this pricing is (at least in the US) exactly the same as that for the Fujifilm X-T4, which launched in early 2020. And if you do live in the UK or Australia, the price bump certainly isn't unreasonable, given current inflation.
How does the Fujifilm X-T5's pricing compare to its closest rivals? The Canon EOS R7, which similarly has an APS-C sensor, is a little cheaper at $1,499 / £1,349 / AU$2,349 (body only). But that camera has an inferior selection of native lenses, a lower-res viewfinder, and its sensor is 32.5MP compared to the X-T5's 40.2MP.
Perhaps a trickier decision for many photographers will be whether to go for the X-T5 or the flagship Fujifilm X-H2 ($1,999 / £1,899 / AU$3,399, body-only). Both cameras share the same sensor and processor, with the X-H2 differing with its more DSLR-like controls, superior viewfinder, vari-angle screen, 8K video and CFexpress card slot (which extends the length of time you can shoot at 15fps for).
Fujifilm X-T5: design
Slightly smaller and lighter than its predecessor
Has traditional control dials, rather than PASM setup
Same 3.69 million-dot EVF as the X-T4
The design of the Fujifilm X-T5 definitely marks it out as more of a hobbyist camera than a pro workhorse. If you like deep grips, then you'll want to look elsewhere (at the X-H series, for example). But it also offers a perfectly-evolved control system that's been refined in a few places.
The X-T5 is slightly smaller and lighter than its X-T4 predecessor, with over 5mm shaved off its width and about 50g from its weight (it's 557g with a battery and memory card). It's still as weather-resistant as the X-T4, but in terms of size it's like a return to the X-T1 – and the throwbacks don't end there.
For photographers, the X-T5 is like an X-T series 'greatest hits' collection. You get the three-way tilt-screen and dual memory card slots of the X-T2 and X-T3. Unfortunately, you also get the same 3.69 million-dot EVF (with 0.8x magnification) as the X-T4, which is perfectly fine if a step down from the X-H2. Inside, there's also a boosted version of the X-T4's in-body image stabilization system, which promises 7.5 stops of compensation.
It feels a bit like Fujifilm asked its hardcore fans to vote on the features it should include in the X-T5. The rear screen, for example, is a strangely divisive choice, with some traditionalists deriding the X-T4's vari-angle display as being too video-centric. We think the three-way tilt-screen is better for photography, as you can shoot from high or low angles without flipping it out to the side, so we're pleased to see it return on the X-T5.
Smaller touches show that the X-T5 is really closer to the X-T3 than to its immediate predecessor. Gone are the rubber flaps that covered the ports on the side of the X-T4, for example, with the X-T3's removable doors instead offering a more convenient setup for those who like to attach L-brackets. There's also a physical switch on the front for moving between the different focusing modes.
But the fundamentals of this camera are very much in the spirit of the whole X-T series. On the top plate, you have separate dials for ISO, shutter speed and exposure compensation. This is one of the big differences from the X-H series and most other modern mirrorless cameras. Whether your prefer this or more typical PASM setup is a matter of taste. But there's no doubt that the X-T5's setup works really nicely with the aperture rings found on most of Fujifilm's X-mount lenses.
We're pleased to see that the X-T5's 'on/off' switch is now slightly more recessed, which means less chance of it being accidentally turned on in your camera bag. But it's not all good news, particularly if you have video leanings. There's a flimsier microHDMI port (rather than a full-size one found on the X-H series) and no headphone jack either, although it's possible to use a USB-C adapter to monitor sound.
The most controversial omission on the X-T5, though, is that there's no option to add a vertical battery grip. Some X-T4 fans find this to be a useful way to boost their camera's stamina and handling during demanding shoots, but Fujifilm said it wanted to keep the X-T5 as small as possible.
Given the camera's NP-W235 battery can now go for a claimed 580 shots between charges (or 740 frames in 'Economy' mode), we doubt this will be a huge miss for most prospective X-T5 buyers, but it's worth bearing in mind if you like to go on epic shoots without access to power or spare batteries.
For fans of the X-T series, the Fujifilm X-T5 will feel like a perfect evolution of the range. But if you're unfamiliar with the X-T line, it's worth getting one in your hands before buying. While its grip is slightly deeper than the X-T4's, it will still feel a little meager to anyone coming from a DSLR. And we would ideally like to have seen the X-T5 get the X-H2's superior viewfinder, too.
Fujifilm X-T5: features and performance
Latest subject-tracking autofocus for animals and birds
Still a max of 15fps continuous shooting (with limited buffer)
In-body image stabilization offers seven stops of compensation
The X-T series has always been more about the photography experience than bleeding-edge technology, but the Fujifilm X-T5 certainly isn't found wanting when it comes to features.
Its new X-Processor 5 delivers subject-detection AF that allows the X-T5 to recognize and track animals and birds. In practice, this works well and is a jump up from the X-T4, but it still feels a level behind the best autofocus systems from Canon and Sony.
The reality of Fujifilm autofocus is that its performance is both lens-dependent and requires a bit more fine-tuning than on rivals like the Canon EOS R7. Shoot with a modern prime lens with the AF set to 'focus priority', for example, and your hit-rate will be very good. You'll enjoy a pro-level AF system with speedy, reliable focus acquisition. But just bear in mind that your mileage may vary when it comes to older zoom lenses like the XF18-55mm f/2.8-f/4.
Our biggest disappointment with the X-T5 was actually its burst shooting performance. There's nothing wrong with its top speeds – it can hit its quoted maximum of 15fps when using the mechanical shutter or 20fps when using the electronic shutter.
But the camera's 40.2MP resolution (and the lack of a CFexpress card slot) does impact how long you can maintain these speeds. These were our test results, with the number of frames being the total number of sequential shots before the before filled.
Swipe to scroll horizontally
| | | | |
| --- | --- | --- | --- |
| Row 0 - Cell 0 | Uncompressed raw | Lossless compressed raw | JPEG |
| 15fps (mechanical shutter) | 20 frames | 20 frames | 96 frames |
| 10fps (mechanical shutter) | 22 frames | 25 frames | Unlimited |
| 7fps (mechanical) | 25 frames | 33 frames | Unlimited |
| 20fps (electronic) | 25 frames | 34 frames | Unlimited (medium) |
As you can see, you can only shoot uncompressed raws at 15fps for just over one second before the buffer fills up. It's a similar story when you're set up to take 'raw + JPEG ' simultaneously. Granted, you can shoot for almost eight seconds when firing off just JPEGs at that speed, but this isn't something most keen hobbyists will want to do.
Unfortunately, even when you switch down to 10fps or 7fps, that limit for uncompressed raw shooting remains largely the same. There's a slight improvement when shooting in lossless compressed raw (which delivers no noticeable quality loss) and, for most people, 2-3 second bursts will be enough to snag a moment.
But if you shoot a lot of action it's worth bearing in mind that CFexpress-compatible cameras like the Fujifilm X-H2 can shoot 400 raw files at 15fps (enough for 26 seconds without pausing for breath).
On the plus side for photographers, the X-T5 does have a speedy new maximum shutter speed of 1/180000 sec, which means you can shoot wide open with a bright prime lens on a sunny day. And you also get the X-H2's 'Pixel Shift Multi-Shot' mode for producing 160MP photos.
Like similar modes from the likes of Sony, it does this by using its IBIS mechanism to shift the sensor around a pixel at a time, letting you take 20 frames with one shutter press. You then need to combine these frames afterwards using Fuji's 'Pixel Shift Combiner' software (for Windows and Mac). It works well, but only for completely static scenes, which does limit its usability.
One of the traditional strengths of the X-series has been its out-of-camera JPEG performance and this is the case again with the X-T5. You get the full set of 19 Film Simulation modes (including Nostalgic Neg), which all ape the looks of classic film stocks. It also supports HEIF format, which gives you 10-bit image quality with significantly smaller file sizes than standard JPEG.
Overall, then, the X-T5 isn't a vast jump up in performance from the X-T4, but its subject-tracking autofocus, in-body image stabilization and high-resolution stills are a more substantial leap from older X-T bodies.
Features & performance score: 4.5
Fujifilm X-T5: image and video quality
Has the X-H2's 40.2MP X-Trans CMOS 5 HR sensor
Capable of shooting 6K/30p or 4K/60p video
Native base ISO is now ISO 125
The Fujifilm X-T5's image quality is nigh-on identical to that of the X-H2, which means it's among the best you can find on an APS-C camera.
The big question for most buyers will be that 40.2MP resolution. Does that come at a cost of higher noise and lower dynamic range, and if so how big is that cost? In our tests, we found that there was increased noise at higher ISOs compared to lower-resolution APS-C sensors like X-Trans CMOS 4, but it wasn't so drastic that we'd never use the X-T5 in low-light situations.
The increased resolution allows you to retain detail when cropping, rather than giving you a noticeable boost in finer details at when viewing images at full-size. That means it's a particular bonus for photographers who like to shoot wildlife, macro, sports or any subject where you'll frequently want to crop into a particular detail.
Because higher resolution means smaller photosites, the X-T5 is naturally most happy when shooting in good light. But it's certainly possible to push its ISO sensitivity when needed. Photos look pretty clean up to ISO 800, with noise starting to become more obvious from ISO 1600. Files from ISO 3200 upwards will need some more careful processing, but we'd be happy shoot at that sensitivity and ISO 6400 at a pinch.
If your priority is super-clean photos at higher ISO sensitivities, then a full-frame camera like the Sony A7 IV or the lower-resolution Fujifilm X-H2S will likely be a better choice.
But if you're looking to upgrade to the X-T5 from an older X-T model for its other benefits (autofocus, in-body image stabilization, superior battery life), then you'll find similar noise and dynamic range performance to those earlier cameras, only with the added benefit of more resolution to play with.
What about video? As the X-T5 is a more photo-centric camera, there are limitations. Its 6.2K and oversampled 4K modes both come with a 1.23x crop, and there are no 8K or internal Apple ProRes recording options. There's also no headphone jack (even if you can use a USB-C adapter to create one) and there's also a more flimsy microHDMI port rather than full-sized HDMI.
Factor in the X-T5's lack of a fully articulating screen and its propensity for rolling shutter, and it's clear that there are better options out there for video – including the Fujifilm X-T4, which is superior is most of these regards. That said, the X-T5's autofocus, in-body stabilization and image quality mean it can certainly shoot some lovely-looking video, which you can tweak using the Film Simulations.
Advanced filmmakers and color graders can also shoot in F-Log2, which boosts the camera's dynamic range to around 13 stops. And if you have an Atomos monitor, you can also output 6.2K/30p raw video footage via the microHDMI port in the 12-bit Apple ProRes RAW format.
There's no 4K/120p video mode sadly, but you can shoot 1080p/240p clips and the X-T5's subject-detection AF works well in video, if you not quite as unerringly as its Sony and Canon rivals.
Image & video quality score: 4.5
Should I buy the Fujifilm X-T5?
You want a lightweight, photo-centric camera
The X-T5's focus on photography, at the expense of being a hybrid all-rounder, makes it something of a throwback. If you want a smaller, more affordable alternative to full-frame, and prefer retro dials to DSLR-style controls, it should be at the top of your shortlist.
You want to upgrade from an X-T3 (or older X-T camera)
The X-T5 feels more like a successor to older X-T series cameras, than the X-T4. If you own an X-T1, X-T2 or X-T3 and have been waiting for a model that combines in-body image stabilization, superior autofocus, a better battery life and more resolution, then the X-T5 is for you.
You're looking for an alternative to full-frame
Today's best full-frame mirrorless cameras are incredible, but they aren't for everyone. If a smaller and more affordable system would better suit your shooting style or budget, then Fujifilm's X-series is the ideal choice. And the X-T5 is the sweet spot within that system for keen hobbyists who mainly shoot photos rather than video.
Don't buy it if...
You mostly shoot in low-light situations
The X-T5 is certainly capable of producing good photos in challenging light. But if you spend most of your time shooting indoor events or live music, then a high-resolution APS-C camera does have its limitations. This is where full-frame cameras like the Sony A7 IV really shine.
You're pretty happy with your Fujifilm X-T4
The X-T5's in-body stabilization, autofocus and battery life are all big steps up from older X-T cameras, but the jump over the X-T4 is much smaller. Unless you've been pining for some extra resolution, you'd likely be better off sticking with your X-T4 and investing in one of Fuji's newer lenses.
You shoot a lot of video
The X-T5 has been designed for photographers who occasionally need to shoot video. If video is a regular part of your creative output, there are better choices – including the Panasonic Lumix S5 and Canon EOS R5. If you're a Fuji fan, the Fujifilm X-H2S and Fujifilm X-T4 are both better video cameras than the X-T5.
Also consider
If our Fujifilm X-T5 review has you wondering about alternatives, here are three rivals to consider.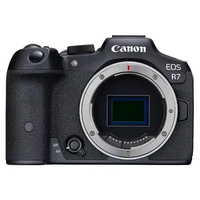 Canon EOS R7
This is Canon's closest rival to the Fujifilm X-T5. The EOS R7 is around 20% cheaper and offers speedier burst shooting with a larger buffer, making it more suitable for wildlife and sports shooters. But the significant downside of the EOS R7 is its lack of native lenses – for most people, this will give the X-T5 the edge.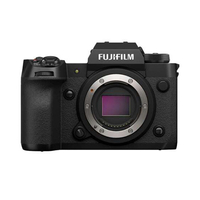 Fujifilm X-H2
The X-H2 arguably offers better value-for-money than the X-T5. For only $300 / £200 / AU$200 more, you get a deeper buffer, faster CFexpress card slot, a higher-res viewfinder, 8K video, a full-size HDMI port and a deeper grip. But the X-H2 is also bulkier, 100g heavier, lacks the X-T5's retro dials and has a more video-centric screen.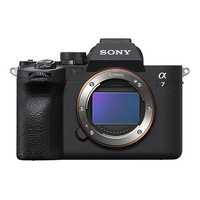 Sony A7 IV
At $2,499 / £2,400 / AU$$4,299, the A7 IV is significantly pricier than the X-T5. But if you want class-leading autofocus, superior video skills and the benefits of a full-frame sensor (including lower noise at high ISOs and superior dynamic range), the A7 IV justifies that premium and remains our top pick for the title of best camera for photography.
Swipe to scroll horizontally
Fujifilm X-T5

| Attributes | Notes | Rating |
| --- | --- | --- |
| Price | A fair price for the feature set, though the X-H2 offers better value | 4/5 |
| Design | A perfectly evolved design for keen photographers, if not videographers | 5/5 |
| Features/performance | Improved autofocus and in-body stabilization, but a limited buffer for raw shooters | 4.5/5 |
| Image/video quality | Great-looking, malleable images in the right conditions | 4.5/5 |
First reviewed: December 2022