Best streaming service 2023: Netflix, Apple TV Plus, Max, Disney Plus and more
Best
Contributions from
last updated
Our best streaming service 2023 picks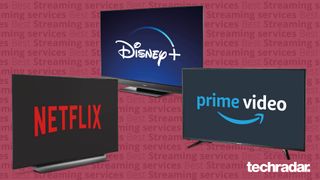 (Image credit: Future/logos various)
Finding the best streaming service of 2023 is no easy feat. There was a time when there were only one or two options to choose from. But fast-forward to today and many of the best TV series and best movies are scattered across several streaming services, making it difficult to pick the right one (or three) that you need.
In our guide below, we've selected the best streaming services available right now, including Disney Plus, Apple TV Plus, Prime Video, Netflix and Paramount Plus. We've included the pros and cons of each streaming platform, as well as what you're likely to find when you sign up, how easy each of the dashboards are to use and which region you'll need to be in for it to work.
If you want to see what's on each platform before you decide which is the right one for you, then take a look at our best Netflix series, best Amazon Prime series and best Hulu shows guides first. Otherwise, read on to find out who will win in the battle of the streaming wars and which are the best streaming services of 2023.
Best streaming service 2023
Why you can trust TechRadar We spend hours testing every product or service we review, so you can be sure you're buying the best. Find out more about how we test.
The best streaming service of 2023 (just)
Specifications
Compatible devices::
Android, Apple, Roku, PlayStation, Xbox, Google Chromecast, Fire TV, Xbox, Chromecast, Apple TV, Smart TVs, YouView, BT TV Box, Now, Sky Q, web browsers
Simultaneous streams:
1-4
Reasons to buy
+
Mountains of original content
+
Offers 4K support
+
App experience is fantastic
Reasons to avoid
-
Additional cost for 4K
-
Free trial no longer available
Competition might be fierce, but Netflix remains our top pick for the best streaming service of 2023. The content available is fantastic, the app experience is one of the best around, and it offers 4K resolution in its most expensive tier. If you can only have one paid streaming service in your life, you'll miss out on a few favorites, but you won't regret choosing Netflix.
Alongside some of the best Netflix series, like Beef, Russian Doll and The Good Place to name just three, you'll find plenty more films and TV shows to enjoy, like It's Always Sunny in Philadelphia or Seinfeld. New content is released every week too, so you'll always find something new to watch.
The best Netflix movies feature fantastic classics, such as Taxi Driver and Oscar-nominated Netflix originals like Marriage Story, The Irishman and Roma. The service is committed to theatrical-level movies – although obviously not all of its original films are great. Quantity over quality applies a little bit here.
If you're looking for the cheapest subscription, you'll want to choose Netflix's cheaper, ad-supported plan, which sets you back £4.99 / $6.99 per month with standard definition (720p). However, you'll have to put up with five minutes worth of adverts for every hour you stream.
After an ads-less experience? The £10.99 / $15.49 standard tier will suit most households, with full HD and two simultaneous streams allowed. Finally, the £15.99 / $19.99 Premium Plan offers Ultra HD streams for content available in 4K, and allows four devices to stream Netflix at once. The cost is lean for just how much stuff you get to watch.
The top choice for families, as well as Marvel and Star Wars fans
Specifications
Compatible devices:
Android, Apple, Roku, PlayStation, Xbox, Google Chromecast, Fire TV, Apple TV, Smart TVs, Now, Sky Q, web browsers
Reasons to buy
+
Amazing suite of Disney animated classics
+
One price tier for 4K
+
Now features adult-friendly content
Reasons to avoid
-
Still struggles with its kids-first positioning
-
Needs more variety among original content
Disney Plus has been around since 2019, but it's really kicked into high gear in the past few years post-launch. Just look at the best Disney Plus movies and best Disney Plus shows, and you can see for yourself the high-quality content it produces.
Indeed, for a long time, the service's main selling point was Star Wars' The Mandalorian. However, with the arrival of many more top-tier Star Wars shows, including the amazing Andor, multiple Marvel TV series (which began releasing as part of MCU Phase 4), and licensed and more adult-oriented originals from Hulu, Disney Plus' back catalogue is as strong as it's ever been.
And that's not even mentioning the core part of the offering. The Disney Plus price point of £7.99 / $7.99 a month (or £79.90 / $79.99 for a year) unlocks a rich archive of Disney, Pixar, Marvel, and Star Wars movies – available to stream in 4K and HDR for no extra cost. In addition, you have a complete 31-season archive of The Simpsons, which is a real treat.
Disney Plus' main problem is that it's still considered a kids-first streamer, which is anything but true. The recent arrival of mature TV offerings means it's slowly adding content for adults. Even so, Disney's century-long image as a children-friendly studio means it has some way to go in order to shake off that established tag.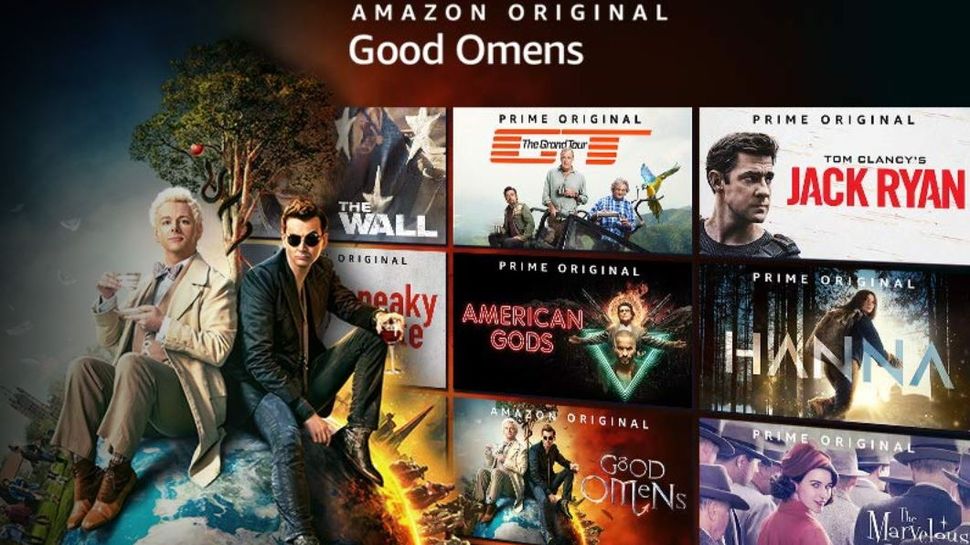 3. Prime Video
The best for channel add-ons and cult classics
Specifications
Compatible devices:
Android, Apple, Roku, PlayStation, Xbox, Google Chromecast, Fire TV, Apple TV, Smart TVs, YouView, BT TV Box, web browsers
Reasons to buy
+
Originals get better and better
+
Loads of great US imports
+
Part of an Amazon Prime membership
Reasons to avoid
-
UI can be messy
-
Encourages you to spend extra
-
Not all channels are worthwhile
Prime Video is one of the main perks of being an Amazon Prime member (which costs £8.99 / $14.99 per month or £95 / $139 for the year), along with priority delivery.
It's a great streaming service in terms of content, but one big thing counts against Prime Video: its overly busy user interface (UI). Prime Video's UI has undergone several makeovers, but it's still difficult to navigate at times. On a positive note, the single monthly fee gets you access to 4K streams, clearly marked as 4K UHD in the app. Outside of Amazon Originals, though, don't expect a vast selection of 4K content to watch right now.
Prime Video has a terrific range of content. The best Prime Video shows, for example, include megahit originals like The Rings of Power, The Boys, Invincible and Reacher. Meanwhile, brilliant US options, such as The Office and Red Dwarf, are also available.
Additionally, you've got the option to spend more on the best Prime Video channels, some of which are worthwhile (like Paramount Plus and Shudder), and others (Britbox and MGM Plus) that are more of an acquired taste. Prime Video doesn't offer quite as much original content as Netflix but it's definitely a solid choice.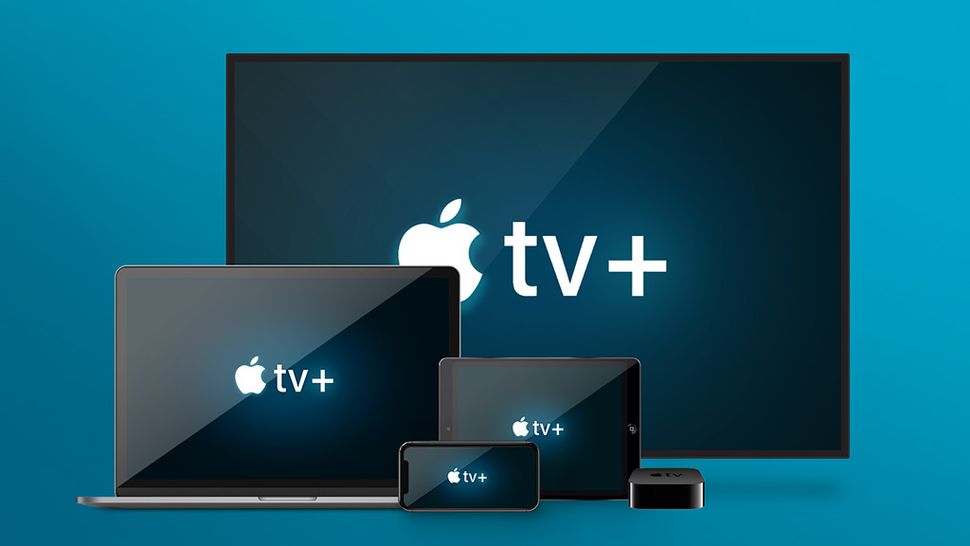 A powerhouse of originals but not much else (yet)
Specifications
Compatible devices:
Apple, Smart TVs, Fire TV, Roku, web browsers, PlayStation, Xbox, Chromecast
Reasons to buy
+
Expensive originals
+
Reasonably priced
+
Nice app experience
Reasons to avoid
-
Small content package
-
Not advertised as often as other streamers
Apple's streaming service made a big splash at its November 2019 release with high-budget originals, such as The Morning Show and See. However, it also arrived without any older stuff to watch, which means it originally launched without much in the way of extra content to persuade people to sign up.
That's changed now – well, in the US anyway. Apple TV Plus somewhat turned itself into Netflix in November 2022 and began offering older movies (such as Argo and Semi-Pro) to subscribers across the pond. It's unclear if Apple will extend this to the UK but, for now, it hasn't, so Apple TV Plus' library is only stacked with its original content over here.
That's not to say that Apple TV Plus' back catalogue isn't any good. In fact, it's quietly assembled a brilliant range of TV and movie offerings. Some of the best Apple TV Plus shows include stellar series like Silo, Foundation, Slow Horses, and Severance, as well as multi-award winners such as Ted Lasso. On the best Apple TV Plus movies front, it even has an Oscar Best Picture winner in CODA – an award Netflix is still yet to win.
At just £4.99 / $6.99 per month, Apple TV Plus is the cheapest streaming platform around, too. Still, its content package isn't as stacked as the likes of Netflix, so you're only getting your money's worth if you watch everything available on this service.
5. Max
The best streaming service for premium content
Specifications
Compatible devices:
Android, Apple, Roku, Fire TV, Web browsers, Smart TV, Apple TV
Reasons to buy
+
Interface is nice to use
+
Lots of amazing content
+
Parental controls
Reasons to avoid
-
Pricey compared to rivals
Max, formerly known as the HBO Max replacement, first launched in 2020 and is now one of the top streaming services around if you're based in the US.
It's packed full of great titles, including House of Dragon, as well as HBO's back catalogue, which includes hits like Succession, The White Lotus and Euphoria. You'll also find a truly wonderful selection of movies, like all of the Lord of the Rings films.
Max isn't cheap. It costs $10 for a basic subscription, which bumps up to $16 a month if you want to go ad-free. That's more expensive than the basic offerings from both Netflix and Disney Plus.
However, with a huge selection of good quality originals, literally thousands of movies to choose from, options for the whole family to enjoy and an easy-to-use interface, we think Max is a great service and does give both Netflix and Disney Plus above it in our list a run for their money – even if it's a little pricier.
The best streaming service for watching TV shows
Specifications
Compatible devices:
Amazon Fire, Android, Apple, Chromecast, Echo Show, LG Smart TVs, Nintendo Switch, Playstation, Roku, Samsung Smart TVs, Vizio TVs, Xbox
Reasons to buy
+
Fairly low price
+
Good access to network shows
Reasons to avoid
-
Not many originals
-
UI could be better
Another fantastic option for US viewers, Hulu brings you content from networks like ABC and Fox and you can see shows as soon as they air – you don't get that instant watching option with other streaming services, which is why it makes a good combo with the likes of Netflix.
But Hulu doesn't just show you content from other places. You'll also find a rapidly growing library of original content on Hulu too, like The Handmaid's Tale and The Bear.
Hulu's basic package is $7.99 with ads (or $79.99 a year) and the ad-free premium version is $14.99. This makes it on par with most of the other streaming services and a little cheaper than Max. There are also other bundles that include Disney Plus, ESPN and Plus and live TV for a range of prices.
A rising star in the streaming industry
Specifications
Compatible devices:
Apple TV, Fire TV, Android, Apple, Chromecast, PlayStation, Roku, Smart TVs, Xbox, web browsers
Reasons to buy
+
Selection of good originals
+
Easy to use UI
+
Terrific range of TV classics
Reasons to avoid
-
Lacking in plenty of top-tier content
-
Better options out there
Paramount Plus is one of the newer streaming services on our list, which means it has a lot of catching up to do if it's going to compete with the titans of this industry. Luckily for Paramount's streamer, it's got a few good things going for it. For starters, its UI is incredibly easy to use, meaning it won't take you long to find a great TV series or film to watch.
If you're at a loss over what to look for, our best Paramount Plus shows and best Paramount Plus movies guides have got you covered. From megahit Showtime show Yellowstone and fan favorite series Yellowjackets, to entertaining movies including Sonic the Hedgehog and Top Gun: Maverick, there's plenty to wrap your eyeballs around when it comes to Paramount Plus.
Where Paramount's streaming platform falls down is its price point compared to what it offers. Yes, there are plenty of other channels available as part of the package, including MTV and Nickelodeon, and Paramount's originals line-up is better than expected. But, for £6.99 / $5.99 per month, you can get an immeasurable amount of shows and movies from Netflix instead. You're not getting 4K or Dolby Atmos for that amount of cash, either – if those were supported, you'd definitely get more bang for your buck.
If you're looking to stretch your money as much as possible, Paramount Plus has to give way to other streamers with way more content. If you're still on the fence, though, a seven-day Paramount Plus free trial is available to test it out before you purchase a subscription.
8. Starz
The best streaming service for a selection of series in the US
Specifications
Compatible devices:
Apple, Amazon, Android, Apple TV, Amazon Fire TV, Android TV, Roku, Xbox, Smart TVs, Web browsers
Reasons to buy
+
Cheap
+
Growing library of quality shows
+
No ads
Reasons to avoid
-
User experience isn't always great
-
Limited selection
Starz is a good streaming option for US viewers who want a broad selection of TV shows to feast on.
You'll find a range of good series here, including the likes of Outlander and The White Queen. Because it's owned by Lionsgate, you'll find movies made by the entertainment company, like the John Wick series. And Starz has also teamed up with Universal to bring viewers its big hits, like Jurassic World Dominion, after their theatrical release.
A Starz subscription is relatively cheap at $10 a month, which makes sense considering it doesn't have the vast library that the likes of Netflix has, but bringing viewers quick access to shows and movies is a huge bonus.
The best option for British TV fans
Specifications
Compatible devices:
Fire TV, Windows, Smart TVs, Apple, Android, YouView, web browsers, BT TV Box
Reasons to buy
+
Focused on one subject and serves it well
+
Will have some shows you like
+
Cheap monthly fee
Reasons to avoid
-
Limited remit
-
Originals could be better
-
Not available on consoles
If you love British TV but you're not based in the UK or can't find what you're looking for from our UK-specific streaming services below, then Britbox is another option.
It hosts the sort of content we're traditionally used to seeing on Netflix and iPlayer, and brings together old and new shows from UK broadcasters BBC, ITV, and Channel 4. If you want a complete archive of classic Doctor Who episodes, for example, this is the way to go. BritBox has more British boxsets than anyone else, including harder-to-stream stuff, like Thunderbirds.
While competition is theoretically good in the world of streaming services, we're yet to be convinced this is always the case. More specialist services offer greater focus and depth, yes, but if the price per month to get it all is always going up, is it worth the trade-off?
In the case of BritBox, we think you can live without it. Paying an extra £5.99 / $7.99 a month (or £59.99 / $79.99 for a year) for this kind of programming isn't that compelling. Great British programming can be found on All4 and iPlayer already, though admittedly this offers a deeper overall selection.
In terms of exclusives, you'll find a few on BritBox, like the Australian drama Lambs of God, the revival of ancient sketch show Spitting Image and new drama The Beast Must Die. None of them, however, are truly worth the price.
UK-only streaming services
BBC iPlayer
A great free option for UK viewers
Specifications
Compatible devices:
Android, Apple, Roku, PlayStation, Xbox, Google Chromecast, Fire TV, Apple TV, Smart TVs, YouView, BT TV Box, Now, Sky Q, web browsers
Simultaneous streams:
N/A
Reasons to buy
+
Surprisingly great US TV options
+
Fantastic revolving film selection
+
Great British shows, old and new
Reasons to avoid
-
Logging in with your TV licence details is annoying
-
Movies aren't around for long
Free for anyone who pays a £159 yearly TV licence fee in the UK – a subject that's become more politicised in the UK in recent years – BBC iPlayer is an incredibly high-value offering and the app experience is world class.
The BBC has revised its licensing agreements to offer new BBC programming for more than just a month, too, with many shows available for around a year after airing.
Meanwhile, the BBC has a long-standing distribution deal with US cable network FX, so shows like What We Do In The Shadows, Mayans MC, and Pose are available to stream on a long-term basis. Its range of classic programming is surprisingly extensive and the service offers a regular rotation of great films to enjoy, though you usually only get a month to watch them. If you really don't like the idea of monthly subscription fees, there's enough to watch on iPlayer every day without you ever needing to spend a penny.
The BBC has trialled on-demand content in 4K, with some shows made available to watch in Ultra HD, such as His Dark Materials.
iPlayer won't always have the hottest new shows, but you can depend on it for more than just high-quality British entertainment. The app, available on most major platforms, is great, with profiles, saved progress, and a child-friendly content option.
Now
The best choice for Sky and HBO shows in the UK
Specifications
Compatible devices:
Android, Apple, Roku, PlayStation, Xbox, Google Chromecast, Fire TV, Apple TV, Smart TVs, YouView, BT TV Box, Now, web browsers
Simultaneous streams:
2 (3 with boost)
Reasons to buy
+
The best TV shows from the US
+
Flexibility in passes
+
Features live TV
Reasons to avoid
-
UI isn't the greatest
-
New US shows don't always stick around
-
720p streaming resolution as standard
Sky has an existing streaming app for subscribers that's available on pretty much any device you can name. However, Now is its no-commitment streaming offering. Depending on the pass you get for one of the best streaming service 2023 offerings, too, you can watch Sky channels live as part of your subscription – but this is only available to UK viewers.
Now passes are divided across subject areas, each with their own monthly subscription fee: Sky Cinema (£11.99 per month), Kids Pass (£3.99 per month), Entertainment (£9.99 per month), and Hayu (£4.99 a month for all the reality TV you can handle). Sky Cinema covers movies, while the Entertainment pass covers TV shows.
The default streaming resolution is a not-so-great 720p, and an extra £3 a month (under the name Boost) unlocks 1080p streaming and the ability to stream on three devices rather than two. That's a weird thing to charge extra for, if you ask us. Annoyingly, the current sign-up page adds the Boost element as part of your free trial, though you can remove it in the basket.
The app experience could be better, but the programming is top exceptional. That's because Sky has overall deals with HBO and Showtime, so it can bring us quality series like House of the Dragon and The Last of Us. It's also spending all-time high amounts on its own original programming, like Chernobyl and Gangs of London.
The downside is that its US content can be more seasonal, with HBO shows vanishing from the service after a few months. Still, Now always tells you when a show is expiring weeks in advance so you can plan your viewing accordingly. Shows that disappear tend to return down the line anyway, so there's always a chance to catch them second time around. The two tiers for 720p and 1080p is a little weird, but £9.99 isn't bad at all for the well-maintained archive of HBO content.
In terms of movies, Sky still delivers on bringing you the best and most recent cinematic releases. Right now – pun completely unintended – you can stream The Batman, Ambulance, The Northman and Morbius. With most theatrical releases unavailable anywhere else, Now offers something truly different.
All 4
A free choice for fans of quality old TV based in the UK
Specifications
Compatible devices:
Android, Apple, Roku, PlayStation, Xbox, Google Chromecast, Fire TV, Apple TV, Smart TVs, YouView, BT TV Box, Sky Q, web browsers
Simultaneous streams:
N/A
Reasons to buy
+
A surprising range of shows to watch
+
Downloadable programming
+
Films are also available
Reasons to avoid
-
Ads may test your patience
-
Not much in the way of new content outside of Channel 4 offerings
Channel 4's free, ad-supported (though you can remove ads for £3.99 per month) streaming option is impressive and incredibly varied. As well as classic homegrown series like The Inbetweeners, Stath Lets Flats, Peep Show and Friday Night Dinner, All 4 has a payload of US boxsets to stream. That includes every episode of classic US sitcoms, such as Seinfeld and Malcolm in the Middle, as well as all seasons of ER.
Additionally, All4 has three other great show categories worth mentioning – the service features anime in its library, as well as numerous shows from the Adult Swim network in the US and Vice's series of documentaries.
You can watch live TV through the All4 app, which is available on most major platforms, and you can download some shows to go. It's a terrific free option, that combined with iPlayer, means you've got plenty to stream without spending anything. Still, you can watch most of its offerings elsewhere, hence why All4 is so far down our list of options – even if it is free. If you're not a fan of Channel 4's slew of comedy shows, too, this probably isn't the one for you.
Get daily insight, inspiration and deals in your inbox
Get the hottest deals available in your inbox plus news, reviews, opinion, analysis and more from the TechRadar team.
Samuel is a PR Manager at game developer Frontier. Formerly TechRadar's Senior Entertainment Editor, he's an expert in Marvel, Star Wars, Netflix shows and general streaming stuff. Before his stint at TechRadar, he spent six years at PC Gamer. Samuel is also the co-host of the popular Back Page podcast, in which he details the trials and tribulations of being a games magazine editor – and attempts to justify his impulsive eBay games buying binges.