Cobra Kai season 6: everything we know so far
News
Contributions from
published
Cobra Kai season 6 will close the popular TV show's dojo doors for the final time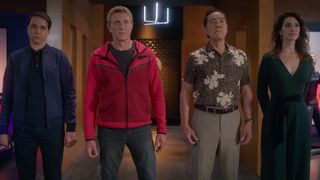 (Image credit: Netflix)
Cobra Kai season 6: key information
- No release date announced yet
- Filming began in late April
- 2023 writers strike impacted its development
- No official cast list revealed, but Tudum teaser shows who's returning
- Plot synopsis yet to be unveiled
- Potential for spin-off shows once main show ends
Cobra Kai season 6 marks the final time we'll see Johnny Lawrence and company on Netflix. That's right, the hit martial arts comedy-drama series will bow out with one more installment. And, if you're anything like us, you'll want it to last forever as we're not prepared to say goodbye to its relatable cast.
So, when can we expect Cobra Kai's final season to debut on the world's best streaming service? The short answer is: we don't know. But, with seasons 3, 4, and 5 all landing on the karate mat within 21 months of each other, we're hoping the wait won't be a long one.
While we wait for more news from Netflix, there's plenty of reading for you to do around the sixth season of one of the best Netflix shows. And, with a cliff-hanger of sorts at the end of season five – full disclosure: there's lots of spoilers for the most recent season below – it's time to prepare for the next outing of Johnny, Daniel LaRusso, and their gang of martial arts friends (and enemies, let's not forget). Here's everything we know so far about Cobra Kai season 6's possible launch date, cast details, story rumors, and more.
Cobra Kai season 6 release date speculation
Cobra Kai season 6 doesn't have a release date yet. In January, Netflix confirmed its popular show would return for one more outing, with its showrunners posting a letter on Cobra Kai's X (formerly Twitter) account, which you can read below, to explain why they were bringing its story to a close.
A letter to you, the greatest fans in the world, from the showrunners of COBRA KAI. pic.twitter.com/Nz71m5iOOmJanuary 20, 2023
Filming was expected to begin in May, according to Ralph Macchio, who plays Daniel LaRusso. Speaking at February's Atlanta Comic Con (per PopCulture), he said: "They're writing the scripts now, and we're supposed to start in Atlanta in probably this spring. I think May is the pencil plan to get started. I can't wait."
Principal photography officially began in late April, but the Hollywood writers strike – which started on May 2 – paused production. With the writers strike ending on September 27, it's likely that work will have restarted on the show's sixth installment. However, at the time of writing, the actors strike is still ongoing, so filming won't be able to restart until a resolution is reached.
Audiences, then, haven't been forgotten; we're just in for a rather long wait. In our view, don't expect it to debut before late 2024.
Cobra Kai season 6 cast: confirmed and rumored
Fighting positions! Get pumped up for the sixth and final season. #TUDUM pic.twitter.com/LAOyYHQaWxJune 17, 2023
Netflix hasn't officially revealed a list of the new and returning characters for Cobra Kai season 6. However, based on what happened in its predecessor, plus who features in the X video – which was shown at Tudum 2023 in June – above, we have a good idea of who'll be back:
William Zabka as Johnny Lawrence
Ralph Macchio as Daniel LaRusso
Courtney Henggeler as Amanda LaRusso
Xolo Maridueña as Miguel Diaz
Tanner Buchanan as Robby Keene
Mary Mouser as Samantha LaRusso
Jacob Bertrand as Eli 'Hawk' Moskowitz
Gianni DeCenzo as Demetri Alexoupolos
Martin Kove as John Kreese
Peyton List as Tory Nichols
Vanessa Rubio as Carmen Diaz
Thomas Ian Griffith as Terry Silver
Dallas Dupree Young as Kenny Payne
Yuji Okumoto as Chozen Toguchi
Alicia Hannah-Kim as Sensei Kim Da-eun
Joe Seo as Kyler Park
Griffin Santopietro as Anthony LaRusso
Paul Walter as Stingray
Cobra Kai season 6 plot speculation
Full spoilers follow for Cobra Kai up to and including its fifth season.
Cobra Kai season 6 plot details are unsurprisingly thin on the ground, but that doesn't mean we can't speculate on where the final installment might go, based on what happened last time out.
After a humdinger of a finale, season 5 – which aired in September 2022 – finally unmasked Terry Silver as the resident villain to everyone in the community. With two concurrent karate fights taking place (between the rival kids in the Cobra Kai dojo, and the adults, who ambushed Silver and his henchmen at home), it was a miracle that no one was actually killed. And, after Daniel's kids revealed video footage that Silver was bribing the judges to win the All-Valley competition, a show-down between Silver and Daniel happened, with Daniel triumphing, and the police arresting Silver to take him to jail.
Meanwhile, John Kreese may pose a new threat to our heroes in season 6. In the fifth season's final episode, it appeared that he was killed in a fight while in prison. However, the final scene revealed Kreese faked his own death. Indeed, he used melted Jell-O as fake blood before somehow escaping captivity.
So, maybe we can expect a reckoning in season 6 between Kreese, and perhaps Johnny and Danny, who lied to Kreese about hiring a lawyer to get him out of jail. Will time in prison have taught Kreese anything, or is he gunning for the duo on a quest for vengeance?
The Silver fallout will likely continue to have an impact on the kids he coached. In an interview with Digital Spy, Dallas Dupree Young – who plays Kenny – said: "Kenny's heartbroken. I mean, it was a gut-wrenching moment honestly, because his father figure [Silver] is his leader, the guy that he looked up to, his mentor, kind of betrayed him in a sense…So I think Kenny is in a rough headspace. He doesn't really know where he wants to go at this point. But I can't wait to see what happens with him."
More of the action is likely to be centred around the Sekai Taikai championships, too, with Jacob Bertrand, who plays Hawk, telling PopCulture: "I really want to go to the world tournament. I think the world tournament would be super interesting because right now, it's just confined to The Valley of Karate, you know? But I think it'd be really cool to introduce some crazy new players from all around the world. Yeah, and I'm sure Hawk can win at least a couple of fights."
Badass! Honored to have Season 5's incredible stunt coordination nominated for an Emmy Award by the @TelevisionAcad pic.twitter.com/mbt2ZGVNuZJuly 12, 2023
Meanwhile, we know that Johnny's wife Carmen is pregnant with their much longed-for baby, so the drama could also pick up on that.
Alicia Hannah-Kim, who plays Kim Da-Eun, also teased that her character is far from done, and thinks there's more mileage for the female sensei. She told Deadline: "Hopefully, we will continue what we've started in season 5 on Cobra Kai… I think they've opened a Pandora's box with Kim Da-Eun and Master Kim Sun-Young. It really brought a darker element to this season and I'm curious what could happen now that Cobra Kai is ostensibly defeated. I do know Kim is hellbent on global domination for her family's legacy so there's a lot yet to explore."
As for actual season 6 plotlines, the X teaser – in our plot section – which shows some of the series' main cast conducting a table read, hinted at some aspects of the show's final outing.
William Zabka, who plays Johnny, said: "It's been an awesome long journey but it's not over yet. Season six could be the biggest, the badass-est most amazing season of Cobra Kai yet". Big claims, indeed.
Meanwhile, as the warring children have called a truce, it looks likely that they'll all join forces and set up a new dojo for them all, but there's the question about what to call it. In the same video, Gianni Decenzo (who plays Demitri), reading from the script teased: "Victorious dojos are immortalised, and for individual competitors, the sky is the limit. But before we throw our hats into the mat, there's one thing we need to do: decide our dojo name". Color us intrigued.
Cobra Kai season trailer: is there one?
Let me ask you: Do you have one more fight left in you? The sixth and final season of COBRA KAI is coming soon to Netflix. pic.twitter.com/uCTLSa68dxJanuary 20, 2023
Hold tight, students. Stay collected and keep your eye on the prize, as it's going to be a while before Cobra Kai season 6's trailer drops. To tide us over until it arrives, Netflix posted a montage-style trailer, which contains snippets of footage from the show's first five seasons, plus the movie trilogy its story picks up after, in January. You can watch it above.
Cobra Kai season 6: is this really the Netflix show's final entry?
Yep. When Cobra Kai season 6 was announced, it was sadly revealed that it would be the show's final outing.
However, it's not totally out for the count. In the announcement statement, its creators hinted at potential spin-offs in the future, writing: "This fandom is the best on the planet and we hope to be telling more Karate Kid stories with you down the line. Because as we all know, Cobra Kai Never Dies." So, stay tuned for possible spin-offs to come, gang!
For more Netflix-based coverage, read our guides on Stranger Things season 5, Arcane season 2, The Crown season 6, and The Lincoln Lawyer season 3.
Sign up for Black Friday email alerts!
Get the hottest deals available in your inbox plus news, reviews, opinion, analysis and more from the TechRadar team.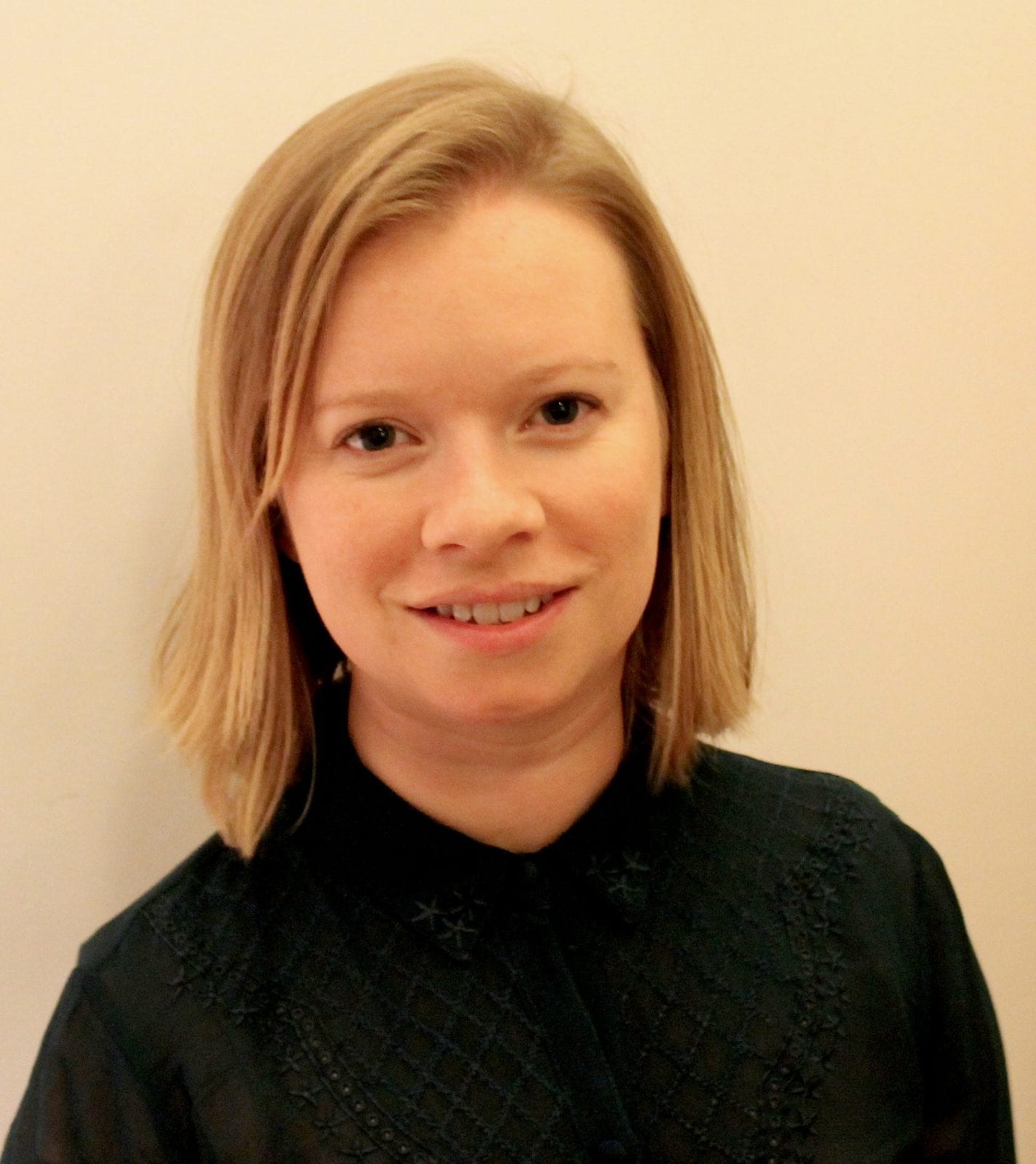 Laura Martin is an entertainment journalist who covers TV, film, and music. She's written for numerous big publications, including TechRadar, Esquire, BBC Culture, The Guardian, and The i newspaper. Her favourite stories usually involve prestige TV drama, reality TV, or true-life documentaries. Basically, the more obscure, the better!