Newegg's Black Friday and Cyber Monday 2018 deals are already here well ahead of the retail event kicks off on November 23. Newegg is already proving to be on of the best places to save on components, PCs and more even general electronics with a nice array of discounts you can take advantage of now.
Trust us, your wallet will thank you and we'll tell you everything you need to know to reap the best deals and lowest prices during the holidays.
Quick links to early Black Friday deals
Black Friday Newegg deals live today:
PC component deals
Phanteks Enthoo Evolv: $189 $139 at Newegg
The Phanteks Enthoo Evolv is one of favorite and most progressive PC cases. It popularized PSU shrouds, fan trays and so many features. You can get this pioneering PC case and $30 discount and $20 rebate (for a total of $50 saved overall).View Deal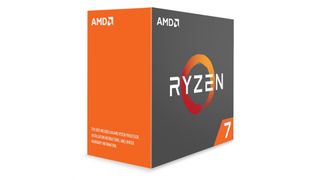 AMD Ryzen 7 1700X: $309 $149 at Newegg
The AMD Ryzen 7 1700X might not be a flagship processor, but it comes with top-end specs. This octa-core, 16-thread processor offers incredible performance for a bargain price. Especially when you factor in the fantastic $160 discount its currently going for.View Deal
Asus ROG Maximus IX Extreme Z270: $449 $219 at Newegg
The ASUS ROG Maximus IX Extreme is what we would call the ultimate motherboard. It's one of the few motherboards to feature built-in custom liquid-loop cooling support. Newegg is serving it up with an excellent $150 discount and $80 rebate to boot.View Deal
Gigabyte GeForce RTX 2080 GAMING OC: $869 $749 at Newegg
Nvidia's latest GeForce RTX 2080 has proven to be a powerhouse of a graphics card, beating out its predecessor by a wide margin while introducing new ray tracing and AI-powered features. Newegg is offering one of the first decent discounts we've seen for the new GPU with this $120 off deal.View Deal
Asus Radeon RX 580 O4G: $289 $159 at Newegg
Looking to game on a budget, that's exactly what the Asus Radeon RX 580 O4G was designed to do. Although, it's only equipped with 4GB of video memory, it's a capable card of seamless Full HD gaming. This also happens to be one of the most heavily discounted cards we've seen with a 45% off deal giving you a $130 in savings.
Corsair RMx Series RM750x: $129 $99 at Newegg
What you're looking at here is a rock solid, fully modular PC power supply. With its 750W power capacity, this is a reliable PSU that support extreme gaming PCs powered by the newest Intel Core i9 CPU and Nvidia GeForce RTX graphics. Best of all Newegg is offering a $30 discount, taking 23% off its regular price.View Deal
TV deals
Samsung 75-inch 4K UHD HDR Plus Smart TV: $2,999 $1,597 at Newegg
Not only does the Samsung NU8000 render perfect HDR10 colors, you can also use it as a controller hub for all of Samsung's SmartThings. Newegg has also knocked off an incredible 47% off deal, that takes $1,402 off its usual price.View Deal
Samsung 55-inch QLED 4K HDR Elite Smart TV: $2,199 $1,497 at Newegg
The Samsung QN55Q8FNBFXZA might be a mouthful, but all you need to know is this 55-inch 4K HDR TV delivers amazing image quality. Don't miss your chance to save $700 on this brilliant QLED set.View Deal
Laptop deals
Gigabyte Aero 15: $1,999 $1,799 at Newegg
The Gigabyte Aero 15 is an amazing thin-and-light gaming laptop with almost no screen bezels. Now's your chance to save $200 on one of the best gaming laptops of 2018.View Deal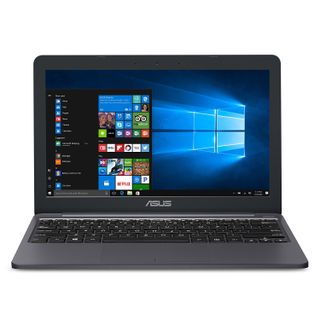 Asus VivoBook: $749 $599 at Newegg
This VivoBook might be part of Asus mid-range laptop lineup, but it features some crazy specs including a hexa-core Intel Core i7 processor, discrete Nvidia graphics and a 1TB storage drive. Best of all, it's going for $150 off.View Deal
Computing deals
LG 32GK650F 32-inch monitor: $549 $494 at Newegg
This gorgeous 1,440p, 144Hz gaming monitor is a solid choice for hardcore PC gamers who want a bigger screen. Plus you can take advantage of $55 off discount that's available right now. View Deal
Acer 34-inch Curved FreeSync WQHD Ultrawide Gaming Monitor: $599 $449 at Newegg
The Acer ED347CKR is a spectacular 34-inch monitor that features a 21:9 aspect ratio you'll want to play ultra-wide movies and other streaming media. Games also look incredibly cinematic and fluid on this screen thanks to its 1440p resolution and 100Hz refresh rate. We'll bet you'll also love the $150 save when you buy this monitor too.View Deal
Smart home deals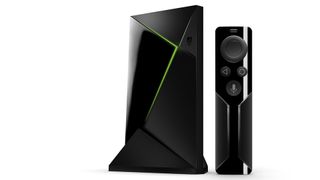 Nvidia Shield TV: $199 $139 at Newegg
The Nvidia Shield TV can stream 4K HDR media like any other great TV set top box, but its unique feature is its ability to stream PC games. It's also quite a bit more affordable, especially when you factor in the $60 discount it's currently going for.View Deal
When to get the best deals at Newegg on Black Friday / Cyber Monday
Hot tip: Newegg has launched its Black Friday sales page well before Black Friday, which is November 23 this year. However, these current deals are more of an appetizer to the buffet of savings Newegg will have in store for us later.
Newegg often serves up a complete circular for its Black Friday Sale, but considered more of a cheat-sheet as it doesn't list individual deal prices until later. The same goes for its Cyber Monday deals.
How to get the best deals at Newegg on Black Friday / Cyber Monday
Newegg has earned its reputation as a trusted retailer of computers and components, dealing in everything from laptops and desktops to motherboards and liquid cooling systems. Whether you're building your own PC or buying one ready-built, Newegg is the place to find what you're looking for.
However, Newegg's price cuts don't stop at PCs. On Black Friday 2018, we expect the company will offer massive savings on phones, drones, home goods, smartwatches and car tech, just to name a few.
How do we know? Because Newegg offered deals on these very same product categories last year.
Now beyond the main Black Friday and Cyber Monday deals pages, the company also serves up its own version of Amazon Lightning Deals in the form of Newegg Flash Sales and Shell Shockers. These deals often offer even deeper discounts than your typical sale price, but they're often only available for a short time.
Newegg also sends out email deals, so you'll want to sign up for their newsletter ahead of the Black Friday and Cyber Monday festivities. Users on Newegg's Mobile app will also be able to shop for deals exclusive to smartphones, tablets and the odd Chromebook.
For the ultimate Newegg deals, you may want to sign up for a Premier account. Like Amazon Prime, this Newegg subscription service grants you free expedited shipping, rush processing and, most importantly, exclusive deals.
5 deals predictions for 2018
You should be able to find stellar savings on just about any electronic device you could want, including PCs, laptops, components, peripherals, gaming consoles and drones. You really should check Newegg first before any other retailer to see what deals are available on Black Friday. You may save more on Newegg than anywhere else on some items.
PC & laptop Newegg Black Friday deals
No shock here. Expect laptop deals from the likes of Acer, Asus, Dell, HP, Lenovo, Microsoft, MSI and many more are likely to get huge discounts at Newegg on Black Friday.
Desktop Newegg Black Friday deals
Black Friday will be a great time to save on a desktop at Newegg. Once again, top manufacturers like ABS, Acer, Cyberpower, and Dell will almost certainly put their best sales forward.
4KTV Newegg Black Friday deals
Oh yes, you'll find plenty of 4K TV deals at Newegg this Black Friday and Cyber Monday. Samsung, LG and Vizio are just some of the names you'll see with discounted high-res screens populating Newegg's pages.
Gaming Newegg Black Friday deals
Gaming deals and Black Friday go together like bread and cheese, and Newegg will undoubtedly partake with deals on systems like the Xbox One X and PS4 Pro. Look for these popular consoles to get bundled with games for even more Black Friday savings.
Reasons to choose or avoid Newegg
Not only does Newegg serve up some of the best deals, it's one of the few e-tailers that doesn't charge sales tax. Technically, you're supposed to pay back that use tax later on – but that's later on!
Buying from Newegg will net you the lowest prices possible between all the dollars and percent off deals as well as skirting the man with your online purchases
Newegg carries just about any kind of device you can plug into a wall or run on a battery, however it's catalog is focused much more on electronics. It has some home goods, but you'll find more of that and furniture on sale from Amazon and Walmart.
Stick with TechRadar to get the best deals
And it won't just be sales on the "usual suspects" like PCs, laptops, game consoles and components, but also home goods like coffee makers, vacuum cleaners and power tools.
We can't predict what products will go on sale and for how much, but we'll be here with you every step of the way, giving you latest deals, bundles and other discounts you shouldn't miss from Newegg on Black Friday and Cyber Monday.
We'll also be reporting on the best deals from our TRDeals account on Twitter, so don't forget to follow us here. You may also want to enter your email address below to join our mailing list so you'll get all of the information ahead of the Black Friday deals later in the year.