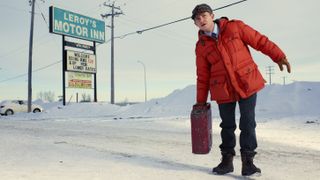 Selecting the right show for your next TV binge is no easy task, especially when it's not only the show you have to pick, but the streaming service, too. Yet with so many of us flocking towards the big boys, Netflix and Amazon Prime, the service that houses the best selection of seminal shows often remains overlooked: Hulu.
With an impressive range of original content alongside game-changers from every genre, from comedy to sci-fi to horror and fantasy, Hulu's binge-worthy catalogue promises to keep your peepers occupied for the foreseeable future. Additionally, unlike its counterparts, Hulu offers next-day viewing for those shows still airing on traditional US TV networks. No more hanging around until aeons after the season finale, no sir!
Still need convincing? Then hopefully this 15-part taster of some – but by no means all – of the best TV shows on Hulu should do the trick.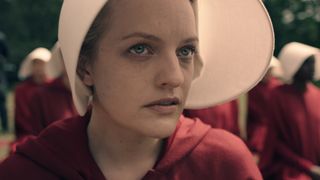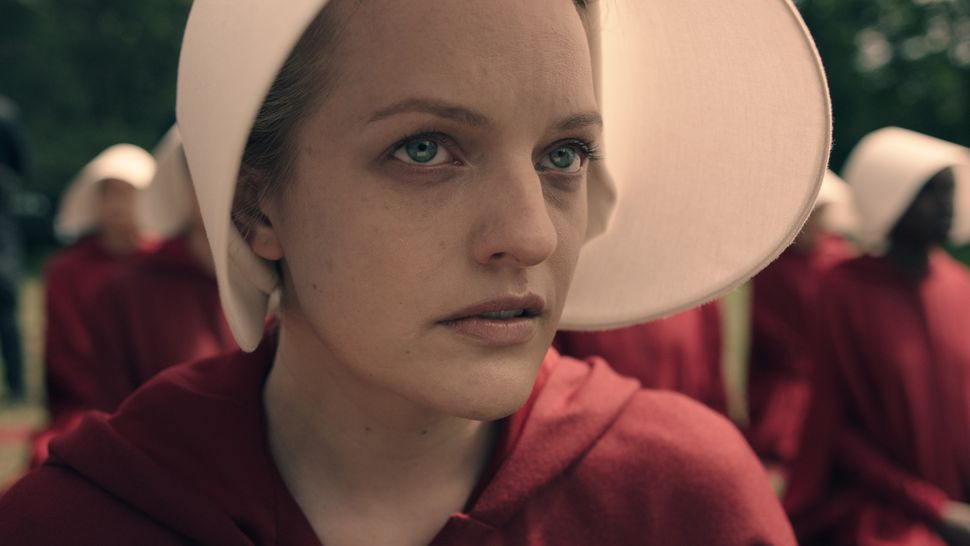 2. The Handmaid's Tale
An outstanding adaptation of Margaret Atwood's novel of the same name, and Hulu's most acclaimed original series to date, The Handmaid's Tale is one of the best TV shows of 2017. Despite being based on a now three-decades-old book, the show's haunting dystopia remains relevant as ever.
Following Offred (Elizabeth Moss), we're catapulted into a not-too-distant, totalitarian and theocratic future that dictates fertile women become 'handmaids' to elite couples who have trouble conceiving. Blessed be the fruit.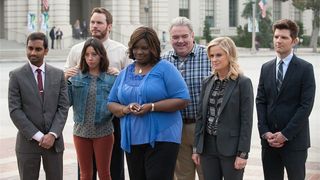 2. Parks and Recreation
With a cast list that reads like a veritable guidebook to today's comedy superstars – Amy Poehler, Aziz Ansari, Rashida Jones, Aubrey Plaza and Chris Pratt, to name a few – the mockumentary series Parks and Recreation remains one of TV's sharpest and funniest political satires.
Set in a fictional Indiana town, the show follows a diverse group of madcap public officials whose efforts to make their city a better place often result in chaos, as you might expect from a show brought to us by Michael Shur, a writer and producer for the US version of The Office, and former Simpsons writer Greg Daniels. Go on, treat yo' self.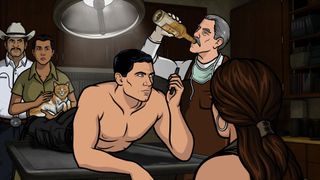 3. Archer
Although TV has no shortage of quality adult animations, Archer is undoubtedly one of the best, and perhaps the most underrated. Don't come here looking for PC content though, for its characters are a bunch of terrible, power-hungry, expletive-spouting egoists – and that's what makes them great.
The show is based around the exploits of Archer Sterling (H. Jon Benjamin), a Don Draper-esque super-spy working for an MI5-like organization helmed by his mother (Jessica Walter), and the hilariously unfortunate situations he finds himself in while trying (or rather, failing) to save the world.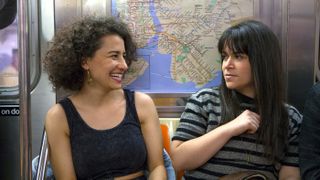 4. Broad City
Ever find yourself screaming "Yas queen!" without really knowing how the term came to be? Let Broad City educate you, for Comedy Central's bangin' lady duo – Abbi Jacobson and Ilana Glazer – are the reason this phrase will be forever lodged in your lexicon.
Championing female friendship like no other show on TV right now (or ever, to be honest), Broad City shines a hysterically real and infinitely positive light on how ridiculous life can be… while perma-blazed on gingerbread blunts, naturally.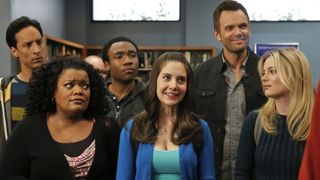 5. Community
There's a reason why NBC's Community found such a huge fanbase during its six-year run. Laden with pop-culture references and geeky, self-referential humor, this community college-set sitcom is a witty and often unpredictable series about a culturally diverse crowd united in their quest for a better education.
The show boasts an outstanding cast of comedy actors, including Donald Glover, Alison Brie, Gillian Jacobs and Danny Pudi, all of whom give performances that never fail to capture the nuances of bizarre human behaviour.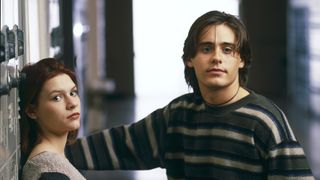 6. My So-Called Life
It was hailed as one of the best, and perhaps the first, coming-of-age series, and the fact that My So-Called Life was axed after one season is nothing short of a travesty. Filmed in the early '90s, we met Angela Chase (Claire Danes) as she poetically narrated us through her most awkward teenage years. From her first real crush (Jared Leto, who stars as the player in plaid, Jordan Catalano), new friendships and family dynamics, to conversations around diversity and LGBT issues, this show is an honest look at teenage angst and all the baggage that comes with it.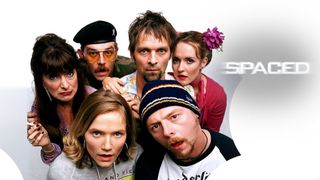 7. Spaced
If you've a penchant for surreal and pop culture reference-laden British comedy, this is the show for you. The brainchild of Simon Pegg (Shaun of the Dead), and directed by Edgar Wright (Baby Driver), Spaced is an often absurd account of two twenty-somethings escaping the realities of everyday life.
Airing in the late '90s, the show's two seasons introduced us to many faces who went on to become mainstays of British comedy, such as Nick Frost (who starred with Pegg in Hot Fuzz), Jessica Stevenson (Bridget Jones), and Mark Heap (Green Wing).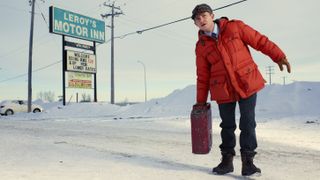 8. Fargo
While its origins lie in the 1996 Coen brothers cult classic movie of the same name, FX's black comedy crime drama has made a name for itself as a show in its own right, and a brilliant one at that, featuring a stellar cast including Martin Freeman, Kirsten Dunst and Mary Elizabeth Winstead.
While the first season pays homage to the vibe of the original movie, tracking a series of murders and the antics of a downtrodden insurance salesman, the second and third installments venture into totally alternate storylines. Worth a watch? You betcha!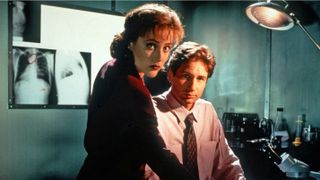 9. The X-Files
Tackling everything from paranormal phenomena and governmental cover-ups to regular appearances from nightmare-inducing monsters, The X-Files featured special agent duo Fox Mulder (David Duchovny) and Dana Scully (Gillian Anderson), with Mulder in particular convinced that the truth was out there.
And 'out there' this cultural touchstone of a series certainly was, as wonderful as it was totally off the wall. Featuring some of the most terrifying TV episodes of all time (one word: Tooms), and labyrinthine storylines, this show is a must for any conspiracy theorist.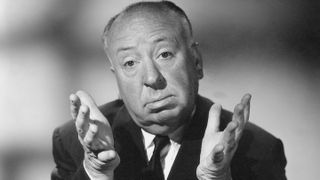 10. Alfred Hitchcock Presents
Three decades after Hitchcock's directorial debut came Alfred Hitchcock Presents, a series that soon became a milestone in TV history. It was hosted and produced by the Master of Suspense himself, and is perhaps best known for its iconic title sequence, with Hitchcock introducing each suspense-packed episode in his inimitable style.
And Hitchcock wasn't the only big name associated with the series – Roald Dahl wrote six episodes, stars such as Robert Redford and Bette Davis made appearances, and directors including Disney's Robert Stevenson (Mary Poppins) stepped behind the camera.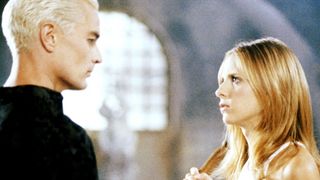 11. Buffy The Vampire Slayer
With more sass than you can shake a vampire-slaying stake at, Buffy the Vampire Slayer is so much more than your average undead-hunting drama series (sorry, Supernatural).
Starring Sarah Michelle Gellar as the no-nonsense, titular slayer, Buffy's battles against (the still terrifying) villains who attempt to take down her nearest and dearest are but a small part of what makes this show so great. Expect wit, roundhouse kicks, tears and tantrums – and, of course, myriad quintessentially '90s outfits.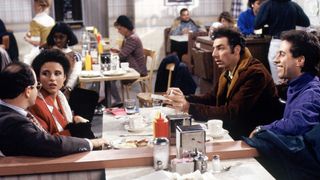 12. Seinfeld
Forget sentimentality, complex themes and feel-good subplots, for you won't find any in Jerry Seinfeld and Larry David's show about four narcissists waxing lyrical about life's absurdities. Without preaching or taking itself too seriously, Seinfeld amused its hardcore fanbase with relatable, self-referential humor and face-palm inducing antics. And there's no strict overarching plot throughout its 172 episodes either, meaning you can dip in and out as you please. That's pretty, prettty, pretttttttty good.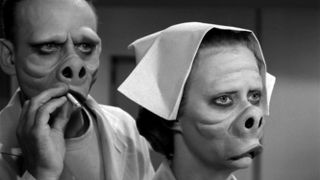 13. The Twilight Zone
The Twilight Zone marked something of a turning point in mainstream entertainment. Created by Rod Serling in the late 1950s, this anthology series introduced American homes to science fiction and fantasy; genres employed as a vehicle for social commentary on topics such as nuclear war and mass hysteria. Throughout its five seasons the show met with huge critical acclaim, and half a century later it still remains one of the most influential series of all time.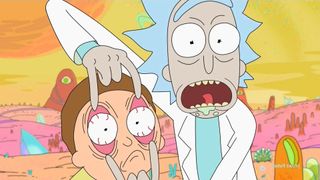 14. Rick and Morty
Nope, it's not just Netflix that enables you to binge upon the surreal, cosmic fruit that is Rick and Morty: Hulu's got this brain-pummeling, universe-stretching, animated adventure, too. So sit back and allow the grandpa and grandson duo to teach you a thing or two about psychology, bizarre family dynamics and Adult Swim's excellent scriptwriting through three seasons that promise to leave you scratching your head for days on end.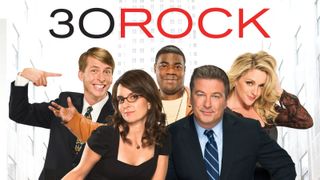 15. 30 Rock
Delivering subversive satire and laughs-a-plenty, Tina Fey's 30 Rock, a show about a female TV writer trying to grasp control over backstage antics at a live, prime-time variety show, is as smart as it is downright hilarious. Every episode is layered with running gags, absurd plot twists and pop-culture references; so much so that you'll need several sittings to appreciate each one. Fey stars alongside household names such as Tracey Morgan, Alec Baldwin, Jane Krakowski and Jack McBrayer.