How to play the free Outriders demo - and our first impressions
Grab the squad and get looting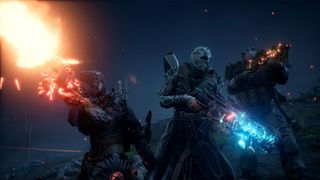 (Image credit: Square Enix)
Outriders is officially out now, but Square Enix is still offering players the chance to try out the co-op looter shooter before they buy.
While Outriders launched on April 1, a free playable demo of the game is still available to play, offering you the chance to try out the title before committing your hard-earned cash to the full game.
So gather up the squad, here's everything you need to know about the free Outriders demo.
Outriders: our first impressions
Here at TechRadar, we tried out the Outriders demo for ourselves ahead of the game's release and not all of us were particularly impressed. Check out the video above where TechRadar's Gaming Editor Vic Hood, Senior Gaming Writer Adam Vjestica and Video Producer Matt Phillips discuss their first impressions of the sci-fi looter shooter.
What is Outriders and what does the demo include?
Outriders is a sci-fi co-op shooter from Square Enix and People Can Fly, which released on April 1.
Set in a dark sci-fi universe, Outriders can be played with up to three other players and is a "drop-in-drop-out" shooter, meaning players can join and leave without affecting the game.
The demo will allow you to play the game's prologue and opening chapter, up to the "showdown against first rival Altered," although after defeating 'Gauss', you'll be able to go back and explore the world, with some further side missions being unlocked. It's worth noting that you can't play co-op until you've completed the game's prologue. The prologue is about an hour-long but does stand between you and matchmaking. But once it's completed, you can play with others whenever you want.
Players will also have access to four character classes up to level seven. This means you will be able to unlock and pick four abilities, plus spend two skill points, and try different variations among the characters therein – there will be six character slots in the demo, too. In addition, you can progress to World Five where resources are capped at "generous" amounts.
According to the developers, "the further you get in the full Outriders story, the more twisted, exotic and powerful both gear and enemies will become." You can find out more here.
What time does the Outriders demo release and what platforms is it available on?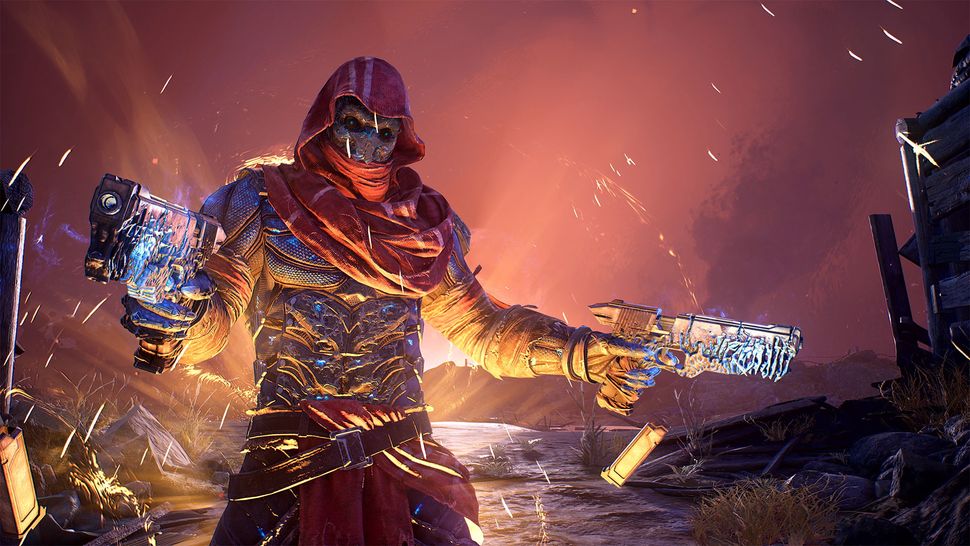 The Outriders demo went live on February 25 at 5pm GMT / 12pm EST / 9am EST (or 4am AEDT on February 26) and will run beyond the game's official release on April 1 - an end date for the demo has not yet been confirmed.
The Outriders free demo is available on PlayStation 5, Xbox Series X, Xbox Series S, PlayStation 4, Xbox One and PC (Steam & streaming with Nvidia GeForce Now).
How to play the Outriders demo
The Outriders free demo is available to download from the online stores for whichever your preferred platform is. Simply search for Outriders in the search bar, click on the "Outriders free demo" and download. Make sure it's definitely the free demo though and not the full game.
Will my progress from the Outriders demo carry on to the full game?
Yes! Your progress from the demo will carry on to the full game, as long as you use the same platform account as you played the demo with. So if you played the demo on Steam, your progress won't carry to your Epic Games account, for example.
What file size is the Outriders demo?
The Outriders demo download size is:
PC: Minimum 24GB (possibly more after decompression)
Consoles: Minimum 22GB (possibly more after decompression)
Does the Outriders demo support cross-play?
It does. But the developers have stipulated that cross-play will be in beta form in the demo and will need to be manually turned on in the game settings.
Best FPS games: the most essential first-person shooters for console and PC
Sign up to receive daily breaking news, reviews, opinion, analysis, deals and more from the world of tech.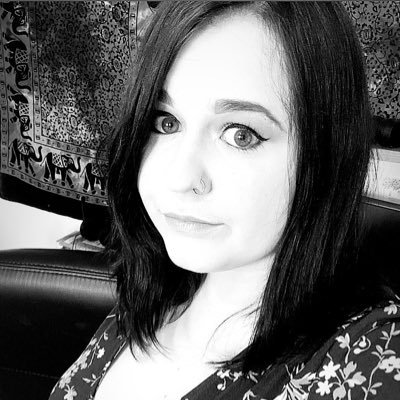 Associate Editor, TechRadar Gaming
Vic is TechRadar Gaming's Associate Editor. An award-winning games journalist, Vic brings experience from IGN, Eurogamer and more to the TechRadar table. You may have even heard her on the radio or speaking on a panel. Not only is Vic passionate about games, but she's also an avid mental health advocate who has appeared on both panels and podcasts to discuss mental health awareness. Make sure to follow her on Twitter for more.