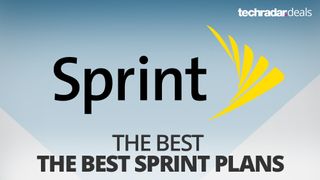 Sprint's best mobile plans have been simplified, much like T-Mobile's plans. Whereas before you would have had to choose between a wide range of mobile plans with varying data allotments, Sprint is now focused on unlimited plans. There are still some limited data plans. We'll take a look at all of them here.


Sprint Unlimited Freedom plan: Explained
Front and center in Sprint's current mobile plan offerings is the Unlimited Freedom plan, which extends to cover its family plan as well. So, what's the deal? Well, Unlimited Freedom offers unlimited talk, text and data. That includes HD video streaming and 10GB of mobile hotspot data per line on the plan.
1st line: $50/month
2nd line: $40/month
3rd-5th lines: $0/month for a limited time (reg. $30 each)
Sprint plans: access charges
Sprint still lists access charges when you go through the process of selecting a plan and a device on its website. But some device and plan combos will show up with a monthly access charge of $0. When you select your plan and device, make sure to check whether you're being charged this monthly fee, as it can quickly increase your mobile pill.
Sprint's plans may also include an activation fee per line along with other taxes and fees.


The right Sprint plan for you
If you want unlimited talk, text and data, then picking the right Sprint plan will be easy. If you think you might want less, we'll include details on some of the other plans Sprint offers so you can be sure you've seen your options and can make the right choice.
Sprint Unlimited Freedom plan | Unlimited calls, texts and data | $50/month
As we've mentioned, this plan comes with all the service you need, including HD video streaming, 10GB of mobile hotspot data per line, and the price per person gets cheaper for each line you add to the plan. The price is decent for a single line, but add on just one more person, it's a great deal for an unlimited plan.
Sprint has wrapped its family plan into the Unlimited Freedom plan as well.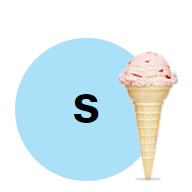 Sprint 2GB plan| Unlimited calls and texts | $40/month
If you don't use much data and just want to have all the calling and texting with a sprinkle of the web and YouTube on top, this may be the plan for you. It includes mobile hotspot functionality and unlimited international texting as well.


Sprint 4GB plan| Unlimited calls and texts | $40/month
Curiously, Sprint also offers a 4GB data plan with unlimited calls and text, mobile hotspot, and unlimited international texts for $40. Yes, that's the same price as the 2GB plan without an clear difference between what the plans offer other than that the 4GB plan is prepaid.


Sprint Forward: Unlimited | Unlimited data, calls and texts | $60/month
If you prefer a prepaid plan, Sprint has the Sprint Forward plan, which is just about the equivalent of the Unlimited Freedom plan. It includes mobile hotspot international texting, and even allows you to add lines at lower rates.


Sprint plans: Other options
If you're looking to get more than just a mobile phone plan, Sprint also offers an an unlimited data plan for tablets through its retail stores, and it has mobile broadband plans raning from $15 to $80 per month.


Sprint phones
Don't forget that with a great smartphone plan, you'll also want to have a great smartphone. Check out the best smartphones for Sprint.