Foldable iPhone: latest rumors, news and everything we know so far
News
Contributions from
last updated
Apple is reportedly working on a foldable iPhone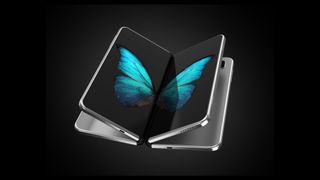 (Image credit: Shutterstock / Wit Olszewski)
It feels like a foldable iPhone has been rumored for almost as long as there have been smartphones, and yet to date we still haven't seen one, despite the Samsung Galaxy Z Fold 5 and Galaxy Z Flip 5 being the fifth generations of Samsung's foldable phones.
But then, Apple rarely seems interested in being first, preferring instead to do things later but – hopefully – better. So this is no surprise.
Still, given that foldable phones are really starting to take off, and with high profile devices like the Google Pixel Fold and OnePlus Open having launched to give Samsung some competition, it does feel like it's probably only a matter of time before we see an iPhone Flip or an iPhone Fold.
And while we doubt it will land alongside the iPhone 16, there are some clear signs that Apple is working on a foldable phone of its all.
Below then, you'll find all the leaks, news, and rumors about the foldable iPhone, and we'll update this article whenever we hear anything new. So check back soon to stay up to date on what might be the best foldable phone – if and when it ever launches.
A foldable iPad might arrive before a foldable iPhone. Plus, a new patent suggests Apple is developing touch-sensitive buttons for its future iPhones, which could include the foldable iPhone.
Cut to the chase
What is it? Potentially the first folding phone from Apple
When is it out? Likely 2025 at the earliest
How much will it cost? Expect it to be expensive
Foldable iPhone release date and price
The working assumption (based on multiple rumors) is that the iPhone Fold – if indeed it is on the way – won't land until at least 2025.
If anything, it will probably land even later, with a report from October 2018 suggesting Apple might first launch a foldable iPad in late 2024 or early 2025, with a foldable iPhone landing at a later date.
So, yes: we may be some time away from a commercially-available foldable iPhone – but given how well the company keeps its new designs under wraps, the device could be farther along than we suspect.
Naturally, we also don't know how much the foldable iPhone might cost when it does land, but given that a lot of foldable phones demand well over the $1000 / £1000 / AU$2000 mark, it's safe to expect a high price to pay. The one price leak we have seen so far points to a figure of $2,500 (which is around £2,220 / AU$3,970), so we'd recommend saving now.
As for the name, we've heard mutterings that it could be called the iPhone Flip, likely referring to the Galaxy Z Flip-like patents we've seen that hint at a clamshell folding format. In truth, though, it could be called anything.
Foldable iPhone leaks and rumors
At this point, foldable iPhone rumors fall broadly into two camps: those which suggests the device will have a true folding display, and others that point towards it having two distinct screens separated by a hinge.
Several designs were revealed in a patent dump back in February 2019, some with a large display on the inside of folding sections with a single hinge, while another had two hinges for a hypothetical three displays that fold in on themselves in a Z-shaped formation.
Image 1 of 3
This design shows how an iPhone could look when folded.
These two designs show possible ways the screen could store in the body of the device when folded.
This design shows what a device would look like when folded into three sections.
Other patents, like the one discovered in March 2020, reveal that Apple could be working on a foldable with two distinct displays separated by a hinge. While the patented design suggests the tech giant would attempt to minimize the bezel between the screens as much as possible, it would still be more noticeable than a truly folding long display.
That's what leaker Jon Prosser suggested on Twitter in the same year: Apple's foldable iPhone design (at the time) had two separate display panels on a hinge.
Apple's "foldable" iPhone isn't really a foldable. 🧐 The current prototype has two separate display panels on a hinge. Round, stainless steel edges like current iPhone 11 design.No notch — tiny forehead on outter display that houses Face ID.June 15, 2020
While it's purportedly just a 'current prototype' and not a final design, it's described as having rounded edges like the iPhone 11, unlike the squared-off edges on the iPhone 12 and iPhone 13 ranges.
There's also no notch for front-facing cameras: the sensors checking Face ID will be housed in a 'tiny forehead' on the outer display, according to Prosser.
This matches a later Prosser leak that suggested the iPhone Flip may come in a clamshell shape – similar to the Motorola Razr 2020 or the Samsung Galaxy Z Flip – and the same source said it'd be sold in "fun colors."
We think that means you can expect some bold shades for the iPhone Flip when it lands.
We've seen another image of what the foldable iPhone could look like thanks to another patent, this one showing a device that folds out into a bigger device like the Samsung Galaxy Z Fold 2. This device, which we're dubbing the iPhone Fold, has one display that's longer than the other, so when it's folded shut you can see your notifications to one edge.
A separate leak suggests this folding iPhone could come with Apple Pencil support, and have a display measuring 7.3-inch or 7.6-inches across. We'd expect Apple to make a clamshell device first, but something like this could be on its way, too.
We've also heard from an analyst that Apple is testing an Electronic Paper Display (EPD) from E Ink for the cover screen of a foldable phone. This would be like an e-reader screen, but in color, and could be left on for long periods without draining much battery.
Apple's foldable phone might also have a protective layer on top of the screen that can defend against cracks and fill in pre-existing micro-cracks, to help avoid fractures. Apple has a patent for this tech, so it's certainly something the company is toying with, at least.
Elsewhere, an Apple patent details a slim yet strong hinge that could be used with a smartphone with a flexible display. This doesn't tell us much but it's more evidence that an iPhone Fold or iPhone Flip might be in the works.
Plus, one report also suggests that Apple has two foldable iPhone designs that have already passed durability tests. That doesn't mean this will be happening any sooner, but it's a good sign that Apple is on the right track.
The most recent Apple patent we've seen details touch-sensitive, solid-state buttons that would allow users to navigate a foldable iPhone using its edges, rather than its display alone. Alongside basic illustrations of the device (below), Apple explains how touch sensors would sit within "sidewalls" (as opposed to conventional walls) made up of "thin metal lines that are sufficiently small to be invisible to the eye."
This is a design element that's been rumored to appear on the upcoming iPhone 15 line, too.
Beyond all the leaks, we've also now seen essentially a prototype iPhone Flip made unofficially by a team in China. You can see some images of this below.
Image 1 of 4
There were a lot of compromises involved in making it, but if Apple's foldable is similar in design to the Samsung Galaxy Z Flip line, then it could look like a much more polished version of this.
iPhone Flip: 5 things we'd like to see
1. Top-tier cameras
Foldables bridge the gap between phones and tablets, but the ones we've seen released, like the Samsung Galaxy Fold and Huawei Mate Xs, have packed the best cameras featured on those brands' other flagship phones.
While there's no reason to guess Apple wouldn't do the same, the tech giant hasn't bothered to upgrade the cameras on its iPads in generations. What's more, given that the iPhone SE 2020 didn't improve upon the lens of its predecessor, the iPhone 8, Apple set a precedent that could see it give its foldable iPhone a single camera instead of the full suite seen in today's best iPhones.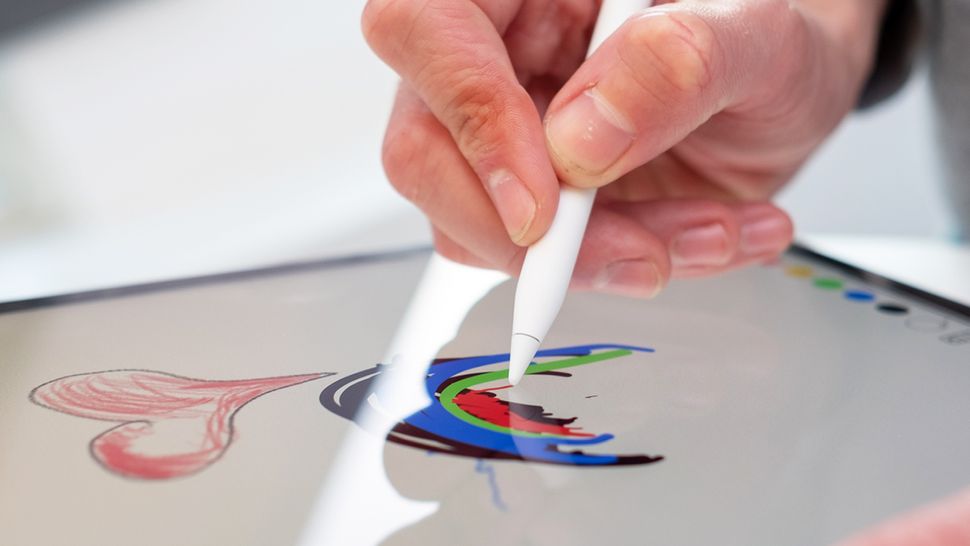 2. Apple Pencil support
One way Apple could easily match other foldables: introduce Apple Pencil support. Samsung introduced stylus integration with its Z Fold series, and given how the Apple Pencil 2 attaches magnetically to the newest iPad Pro tablets, we'd love to see how Apple's styluses could be integrated with its foldable iPhone.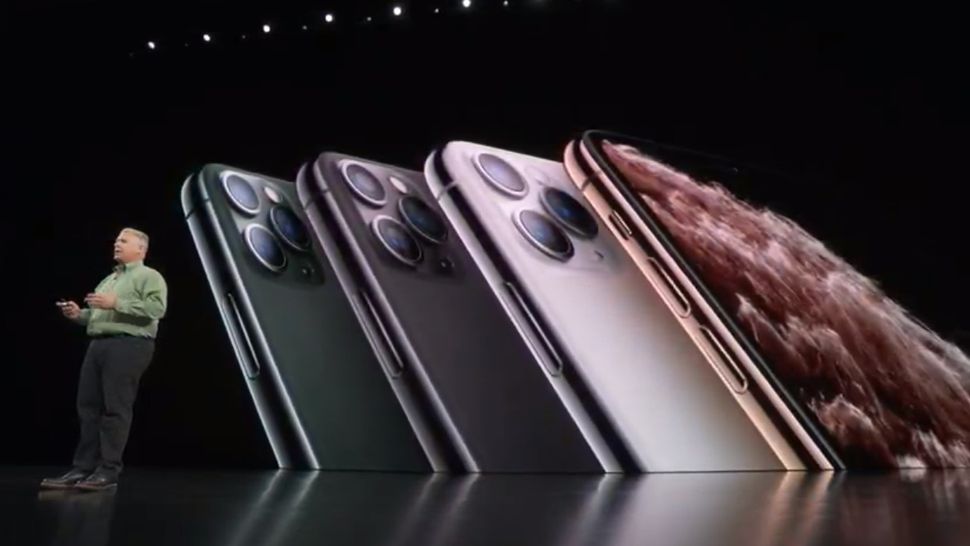 3. The old Apple polish
Yes, we'll say it: even though the first few rounds of foldables have been impressive for simply pulling off folding screens, they've come with design weaknesses, from hinge issues to cracking screens. We'd love to see a design that makes everything move smoothly and stand up to punishment.
Not that Apple's lineup is unimpeachable, as crackable iPhone displays, malfunctioning butterfly keyboards, and battery-throttling on older iPhones have shown. But in looks and function, at least, Apple has maintained a reputation for sleek and functional design.
4. iPadOS integration
When iPadOS split off from iOS, we got excited for the possibilities of a new operating system forking off to truly take advantage of iPad screen real estate. Thus far, we've been pretty pleased with the multitasking features that let us pull up multiple apps at the same time, which we've found personally handy in writing in Google docs while looking up stuff in Safari, for instance..
We'd love to see a version of the OS in the foldable iPhone for the same reasons, though of course, there's a lot of unknowns. Will the device's display be large enough to properly handle the iPadOS controls? If it expands to 7.9 inches, the size of the iPad Mini's screen, it conceivably could be able to, but until we know what the foldable will look like, it's unclear how good a fit iPadOS will be.
5. Strong battery life
Foldable phones like the Galaxy Fold and Huawei Mate X have had respectable battery life for first-generation devices, but we'd like more in Apple's take on foldable phones. iPhones in general aren't known for lasting longer than a day, and flagships from Samsung and Huawei pack larger-capacity (in sheer milliamp Hours) batteries that seem to take them past the one-day mark handily.
We'd like Apple to use the extra device space to keep its own foldable last longer than the competition.
Sign up for Black Friday email alerts!
Get the hottest deals available in your inbox plus news, reviews, opinion, analysis and more from the TechRadar team.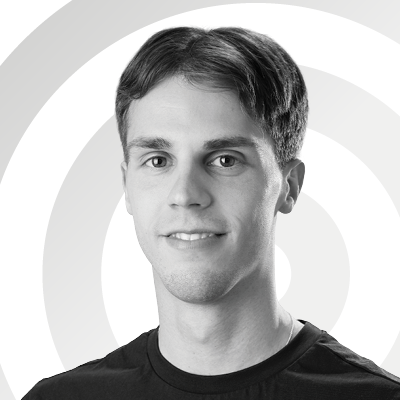 Axel is a London-based Senior Staff Writer at TechRadar, reporting on everything from the latest Apple developments to newest movies as part of the site's daily news output. Having previously written for publications including Esquire and FourFourTwo, Axel is well-versed in the applications of technology beyond the desktop, and his coverage extends from general reporting and analysis to in-depth interviews and opinion.
Axel studied for a degree in English Literature at the University of Warwick before joining TechRadar in 2020, where he then earned an NCTJ qualification as part of the company's inaugural digital training scheme.