Just two weeks after Samsung debuted its excellent Galaxy S23 range, the mobile giant is back in the limelight for the wrong reasons.
Several Samsung Galaxy Z Fold 3 users have reported seeing cracks appearing down the middle of their foldable displays, despite no physical trauma to the handsets in question. To make matters worse, the damage – in most cases – seems to be occurring after the Z Fold 3's warranty has expired, leaving customers with little choice but to invest in an entirely new device.
The worrying news was first reported by Phone Arena (opens in new tab), which received an email from a reader whose Z Fold 3 suffered a cracked screen for no apparent reason. Multiple Reddit (opens in new tab) users claim to have experienced the same issue, too, with many providing damning images as proof of the Z Fold 3's screen-based shortcomings.
Suffice to say, this isn't a good look for Samsung. We consider the Z Fold 3 to be among the best foldable phones money can buy in 2023 – but if the phone's 7.6-inch AMOLED display risks calling it quits after only one year of use (as seems to be the case for many), the Z Fold 3 becomes a different proposition entirely.
---
Cracked Z Fold 3? Here's what to do next
If you're someone who wakes up to find an inexplicable crack in your own Z Fold 3, there are a few steps you can take to try and resolve the issue.
Obviously, if you purchased the device less than a year ago, you'll be able to claim a replacement through Samsung's one-year warranty (though, as mentioned, these cracks seem to be appearing shortly after that warranty period has elapsed).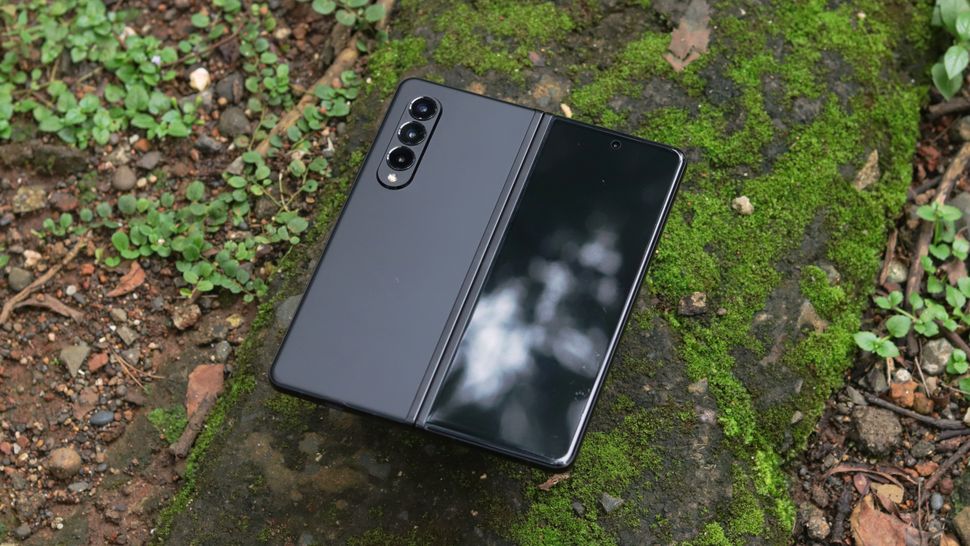 If, like most affected users, your crack appears more than a year after purchase, you'll need to take things to the top. For US residents, that means heading to Samsung's dedicated Contact Us page (opens in new tab) and making a formal complaint – we'd suggest addressing your concerns to a senior Samsung executive, and uploading images with the form.
For those elsewhere, the very bottom of the Samsung website (opens in new tab) features a section called 'Email CEO.' Clicking this will take you through to the same complaints form that those in the US can use to contact Samsung's senior management.
If that official route doesn't yield a response, shouting about the problem on social media platforms like Twitter – tagging Samsung's support accounts as you do so – may encourage the company to reach out to you personally to help resolve the issue. We'd advise giving it a few weeks before opting for this tactic, though.