Apple Event 2023: When is the next Apple product announcement?
Apple could have one more device to reveal this year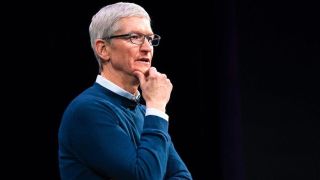 (Image credit: Apple)
The Apple September event has been and gone, seeing the launch of the iPhone 15, iPhone 15 Plus, iPhone 15 Pro and iPhone 15 Pro Max, as well as the Apple Watch 9 and Apple Watch Ultra 2.
So now we cast our eyes on the virtual horizon for the next Apple event. The rumors are unclear, but there's a decent chance we could see the reveal of new iPads, likely an iPad mini 7 and a refreshed iPad Air. And there could even be a new iMac, but we'd not place a bet on that.
Or Apple's next product reveal could be done via a newsroom update. But Cupertino did note it's on track to release the Apple Vision Pro mixed reality headset next year, so it could hold a dedicated event for that to demonstrate what developers have made for the headset.
So read on for our thoughts on when the next Apple event could be and what we may see,
When is the next Apple event or product reveal?
Potentially in October or next spring
Expect to see new iPads or a detailed look at the progress made with apps for the Vision Pro
At the time of writing, we have no official word on when the next Apple event or product announcement could take place. Or if there will be one in October.
But in the past Apple has followed up its traditional September iPhone showcase with Mac or iPad-centric announcements. Given the MacBook Air 15-inch, MacBook Pro 14-inch 2023, MacBook Pro 16-inch 2023, Mac mini 2023 and a new Mac Studio, were all revealed earlier this year, we suspect that whatever Apple announces next would likely be of an iPad flavor.
And as the iPad Air hasn't been refreshed to the latest M2 chips, it would be a likely candidate for a rejig. The iPad mini is arguably due a spec bump, but as the appetite for smaller Apple devices isn't exactly veracious (note how the iPhone 13 mini has been retired) perhaps the smallest iPad could be left to wither on the product vine.
As mentioned, a small refresh of an iPad might not warrant a dedicated Apple event and could be handled in a simple press release.
Next year however, we could see a more detailed showcase of the Vision Pro headset, with Apple doing an on-stage demonstration of what the headset can do, from its use in creative professions to entertainment and gaming; likely touting a deep developer ecosystem to go alongside it.
But we'll caveat all this with the disclaimer that we're speculating here based on some rumors and our own knowledge.
What happened at the last Apple Event?
iPhone 15 family was revealed with some major upgrades
New Apple Watch 9 and Apple Watch Ultra 2
Apple's last event took place on September 12, 2023, and saw the reveal of the iPhone 15 family.
All four phones gained USB-C connectivity, with the standard and Plus models now sporting the Dynamic Island and a 48MP main camera. Check out our hands-on iPhone 15 review and hands-on iPhone 15 Plus review for more details.
In our hands-on iPhone 15 Pro review, you can read about the new titanium design and Action button, while our hands-on iPhone 15 Pro Max review discusses the new 5x optical zoom telephoto camera.
As mentioned earlier, the Apple Watch Series 9 and Apple Watch Ultra 2 were also revealed. These smartwatches are somewhat incremental upgrades over their predecessors but are still set to be contenders for top spots on our best smartwatch list.
More iPhone 15 stories
Sign up to receive daily breaking news, reviews, opinion, analysis, deals and more from the world of tech.