If you're on the hunt for Sony Xperia XZ deals then you've come to the right place. Spring is finally here, and perhaps even better than longer days and warmer temperatures is the fact that tempting offers for the very best smartphones are coming thick and fast.
Sony has produced remarkable phone with one of the market's leading cameras and fantastic build quality. The 5.2-inch screen is 1080p and looks fantastic, and there's plenty of power underneath the gorgeous exterior to make the Sony Xperia XZ one of the most powerful handsets on the market - and it's comfortable to hold as well, despite the large screen size.
Despite being so new, the Xperia XZ already has some amazing deals that lets you take home the handset without any upfront cost, and we've collected the best of those deals below.
More options: Sony Xperia Z5 deals | Sony Xperia Z5 Compact deals | Sony Xperia XZ deals | Sony Xperia XZ Compact deals
The UK's best Sony Xperia XZ deals:
Read further down the page to see all our recommended Sony Xperia XZ deals, but these top three are what we think are the absolute best Xperia XZ deals out there in the UK today.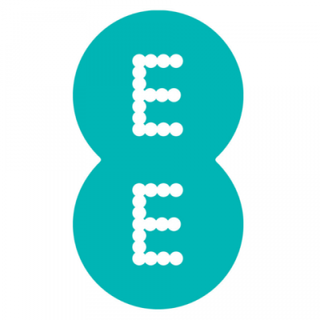 Sony Xperia XZ | Free upfront | 750 mins | Unlimited texts | 1GB data | £28.49pm
This Sony Xperia XZ offer is a very tempting deal, which gives you the new handset for no upfront cost. The monthly price of £28.49 is pretty great, though you do make some concessions with this, as 4G data is capped at 1GB a month, although you should still be fine if you don't do much browsing when you're not connected to Wi-Fi. Talk time is also capped at 750 minutes, so if you like to talk, this may not be the best deal for you. However, if you don't mind keeping an eye on your usage, this is a good way to get the Xperia XZ for cheap. Total cost over 24 months is £683.76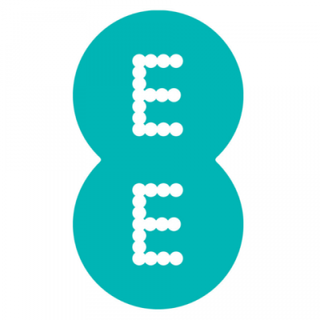 Sony Xperia XZ | Free upfront | Unlimited mins | Unlimited texts | 2GB data | £30.99pm
This deal is more generous with its data allowance, and the cost per month isn't that much higher. You get the Sony Xperia XZ handset thrown in for free, along with 2GB of 4G data and unlimited texts. The good news is that this month the cap on talk time has been lifted, so you can natter away for as long as you want, and you get unlimited texts as well. The monthly cost is pretty great considering how new the Xperia XZ is, and you get £5 cashback in May as well. Total cost over 24 months is £738.76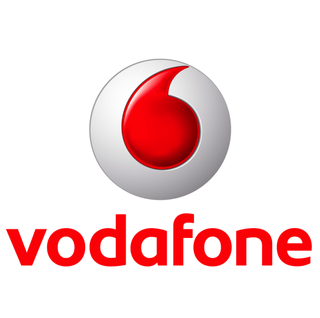 Sony Xperia XZ | Free upfront | Unlimited mins | Unlimited texts | 16GB data | £40pm
This is an absolutely amazing Xperia XZ deal, especially for people who love streaming movies, listening to Spotify and browsing the web on their phones. There's no upfront cost for the Xperia XZ, plus you get unlimited minutes and texts as well as a huge 16GB of 4G data each month - perfect if you want to use the Xperia XZ's fantastic screen to watch films on Netflix. With all that, the £40 a month cost seems like a bit of a steal, especially considering you get £192 cashback this month, lowering the cost even further to just £32 a month! The total cost of this deal over 24 months is £768
Now let's break down the best Sony Xperia XZ deals by network...
Best Sony Xperia XZ deals on Vodafone
Offers extras like Spotify and Sky Sports
Sony Xperia XZ | Free upfront | Unlimited mins | Unlimited texts | 1GB data | £32pm
This is one of the cheapest Sony Xperia XZ deals on Vodafone, and there's no upfront cost. You get unlimited minutes and texts and a 1GB of 4G data, which should be plenty for most people who only occasionally browse the internet on their smartphone. Best of all, the monthly payments are pretty reasonable at £32. The total cost of this deal over 24 months is £768
Sony Xperia XZ | Free upfront | Unlimited mins | Unlimited texts | 4GB data | £34pm
This Sony Xperia XZ deal is very good if you like a bit more 4G data to check Facebook and listen to Spotify while you're out and about. This deal comes with 4GB worth of data each month, unlimited minutes and all the texts you need. The new handset from Sony is included with no upfront cost, and you also get £25 cashback as well. The total cost of this deal over 24 months is £791
Get this deal: from Mobile Phones Direct
Sony Xperia XZ | Free upfront | Unlimited mins | Unlimited texts | 16GB data | £40pm
This is an absolutely amazing Xperia XZ deal, especially for people who love streaming movies, listening to Spotify and browsing the web on their phones. There's no upfront cost for the Xperia XZ, plus you get unlimited minutes and texts as well as a huge 16GB of 4G data each month - perfect if you want to use the Xperia XZ's fantastic screen to watch films on Netflix. With all that, the £40 a month cost seems like a bit of a steal, especially considering you get £192 cashback this month, lowering the cost even further to just £32 a month! The total cost of this deal over 24 months is £768
Best Sony Xperia XZ deals on EE
The place to go if you want high-speed 4G
Sony Xperia XZ | Free upfront | 750 mins | Unlimited texts | 1GB data | £28.49pm
EE kicks off its May Sony Xperia XZ offers with this rather tempting deal, which gives you the new handset for no upfront cost. The monthly price of £28.49 is pretty great, though you do make some concessions with this, as 4G data is capped at 1GB a month, although you should still be fine if you don't do much browsing when you're not connected to Wi-Fi. Talk time is also capped at 750 minutes, so if you like to talk, this may not be the best deal for you. However, if you don't mind keeping an eye on your usage, this is a good way to get the Xperia XZ for cheap. Total cost over 24 months is £683.76
Get this deal: from Affordablemobiles
Sony Xperia XZ | Free upfront | Unlimited mins | Unlimited texts | 2GB data | £30.99pm
This deal is more generous with its data allowance, and the cost per month isn't that much higher. You get the Sony Xperia XZ handset thrown in for free, along with 2GB of 4G data and unlimited texts. The good news is that this month the cap on talk time has been lifted, so you can natter away for as long as you want, and you get unlimited texts as well. The monthly cost is pretty great considering how new the Xperia XZ is, and you get £5 cashback in May as well. Total cost over 24 months is £738.76
Sony Xperia XZ | Free upfront | Unlimited mins | Unlimited texts | 5GB data | £35.99pm
This Sony Xperia XZ deal is ideal for internet addicts as you get unlimited calls and a generous 5GB of 4G data each month, which should be plenty for most people, letting you stream music from Spotify without too much worry. Again, you get the Xperia XZ handset for free. Considering the free phone and generous allowances, this is definitely a deal worth considering, especially as this month you also get £210 cashback as well, making this an awesome deal. Total cost over 24 months is £653.76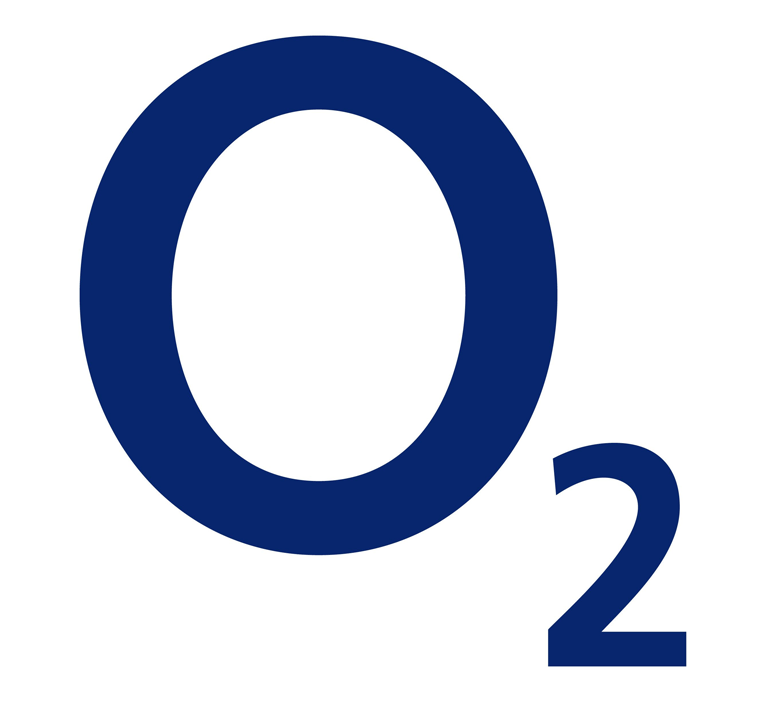 Best Sony Xperia XZ deals on O2
The network with extras like O2 Priority
Sony Xperia XZ | Free upfront | Unlimited mins | Unlimited texts | 1GB data | £39pm
O2 doesn't have a lot of amazing Xperia XZ deals this month, unfortunately. This deal is the cheapest way to get the handset without paying upfront. You get unlimited minutes and texts, but 4G data is capped at 1GB a month, so this deal is best for people who don't do a lot of mobile internet browsing. Total cost over 24 months is £936
Sony Xperia XZ | Free upfront | Unlimited mins | Unlimited texts | 3GB data | £42pm
This is quite a good Sony Xperia XZ deals on O2. Unlike last month, you no longer have to pay upfront, and you get the Xperia XZ, unlimited minutes, unlimited texts and a very nice 3GB of 4G data each month, which gives you plenty of wriggle room to download apps and games, stream movies and music and browse the internet. Total cost over 24 months is £1008
Sony Xperia XZ | £49.99 upfront | Unlimited mins | Unlimited texts | 5GB data | £36pm
Here's another good Xperia XZ deal, which this month has seen price cuts in both upfront and monthly costs. You get the Sony Xperia XZ for an upfront cost of £49.99 (down from the £60 they were asking for a few months ago), along with unlimited minutes and texts and a generous 5GB of 4G data each month - which is great if you love checking Facebook throughout the day, or playing songs on Spotify. Total cost over 24 months is £913.99
Best Sony Xperia XZ deals on Three
The network with unlimited data
Sony Xperia XZ | £49.99 upfront | 600 mins | Unlimited texts | 1GB data | £29pm
This Xperia XZ deal gives you 600 minutes and unlimited texts each month, along with 1GB of data. The monthly allowances may be modest, but so too is the monthly cost, as you only need to part with £29 each month, making this an affordable way to get your hands on Sony's latest. You do need to pay upfront with this deal, but £49.99 isn't too steep considering the quality of the handset. Total cost over 24 months is £745.99
Sony Xperia XZ | Free upfront | Unlimited mins | Unlimited texts | 2GB data | £33pm
This deal gives you a bit more freedom, as the talk time has been boosted to unlimited minutes, and the 4G data allowance has been doubled to 2GB, while texts remain all-you-can-eat. You don't need to pay any upfront cost, and the monthly payments have dropped by £2 a month since February. Total cost over 24 months is £792
Sony Xperia XZ | Free upfront | Unlimited mins | Unlimited texts | 8GB data | £33pm
Now this is a very tempting deal for the Sony Xperia XZ on the Three network. You get the handset for no upfront cost, unlimited minutes and texts and a very nice 8GB of 4G data each month, which should be more than enough for most people. Total cost over 24 months is £792