Mobile phone deals in October 2023: best SIM-free, contract and SIM only offers
Deals
Contributions from
last updated
All of the best mobile phone deals gathered in one place across Samsung, Apple, Google and plenty more.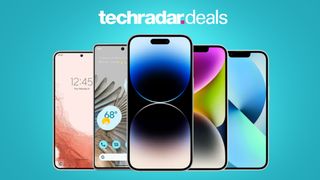 (Image credit: Future)
Whether you're after the latest iPhone, the best-value Samsung device or the most impressive camera phones on the market, you'll want get it at its best price, that's where we come in with a round-up of the best mobile phone deals.
Buying a new smartphone isn't always easy, especially if you're not sure exactly what you want. If you already have an idea in your head, then this will be easy! Simply scroll down to see our full list of the best mobile phone deals.
No idea what you want? Or simply don't even know what is out there right now? We've broken down everything you need to know about the current smartphone market below.
There's the obvious questions of Android or Apple, and whether you should get a contract or something SIM-free. However, we also breakdown questions around data-caps, pricing and how to switch your phone number.
For those who are really ahead of the game and know exactly what brand they like, we also have dedicated guides for iPhone deals, Huawei phone deals and Samsung phone deals.
Mobile phone deals comparison
Mobile phone deals: the top five choices
There are a lot of brands out there right now, and even more smartphones to consider! If you're not really sure where to start right now, we've picked out our favourite 5 handsets below.
These include the top picks from both Apple and Android, covering budget smartphones and devices that offer the highest level specs on the market right now.
SIM only deals and SIM-free mobile phone deals:
What is a SIM only deal?
A phone contract is not always going to be the best option for everyone, especially if you have the money to spend upfront. That's why for some, a SIM-free phone and SIM plan can secure the best overall value.
In this case, you can simply get the SIM on its own. With SIM only deals, you can either get one on a pay as you go basis (not advisable unless you rarely use the internet or calls/text) or get a contract.
When you get a SIM plan, you are simply paying a much lower monthly fee for just your calls, texts and data. These can be on 1-month rolling contracts, 12 months or even 24 months.
Much like phone contracts, there are a lot of different providers who offer SIM plans.
Three SIM only deals for example give you affordable pricing and massive data plans, EE SIM only deals are slightly more costly but the UK's fastest and the best all-round, while Vodafone SIM only deals are affordable and great for extra benefits and speed. Then you have the O2 SIM only deals, which, much like Vodafone, are a great all-rounder. Smarty SIM only deals are fantastic for 1-month rolling contracts and are pretty affordable with big data.
How do SIM-free phones work?
A SIM-free phone is exactly as the name suggests - a phone lacking a SIM. Buying a SIM-free device is, in most cases, cheaper than getting any contract mobile phone deals but it does require a large upfront spend.
That's because you're paying the full price of the handset upfront. Then you can simply buy a SIM plan or put in one you already have. In almost all cases, this is the cheapest option as long as the upfront cost isn't too hard-hitting for you.
Choosing a phone contract: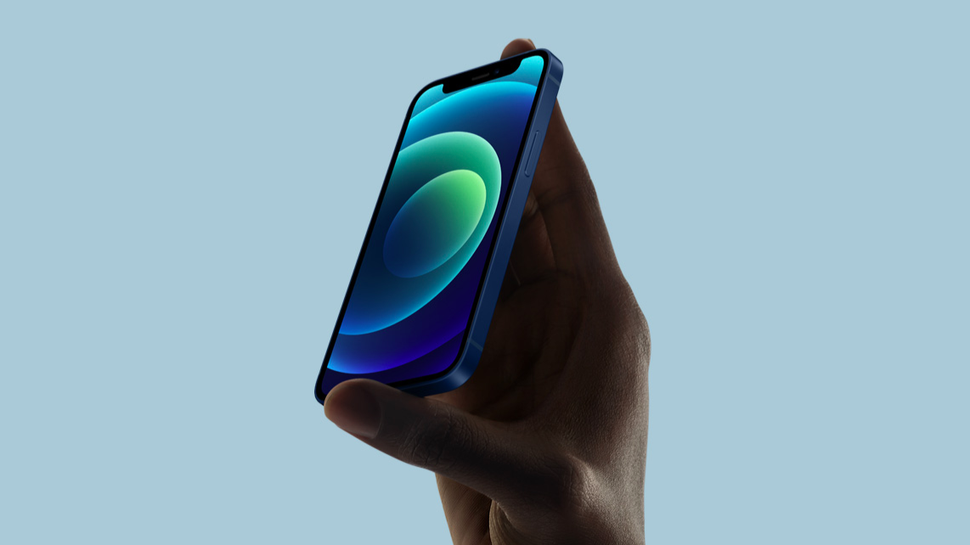 How much data do I need?
There is no simple answer to this question and it will completely depend on your own usage. For most people you can simply look at how much data you used with your last mobile phone deals, if this is your first phone, here's a simple guide:

- 500MB-2GB:
If you rarely use the internet or many apps while away from the internet, you can get away with a low data cap. The lowest possible is 500MB a month which will allow for the occasional Google search, a trip on Google Maps and some light social media.
Go up to around 2GB and you can do an extension of the above - light uses of data throughout the month.

- 2GB-5GB:
This region will work perfectly for a lot of people. If you're not planning on streaming or downloading on the go, you'll be able to quite comfortably use the internet and apps on the go without fear of hitting your cap.
However, intensive usage or any kind of video streaming will see you quickly run through data.

- 10GB-30GB:
This is the cap that we would imagine working for the largest number of people. Like the above, you'll be able to use social media, Google Apps and general small uses of data without any worry.
However, with this you'll also be able to download and stream on the go without running into your cap - just avoid intensive gaming or HD streams.
- 30GB+
Anything from 30GB up through the 200GB+ caps is going to be plenty for almost anyone. Streaming in HD, gaming on the go, downloading big apps - all of this will be fine.
- Unlimited:
Finally, completely unlimited caps. This is really only going to be for those who tether other devices off their phone, anyone who doesn't have internet where they live or if you really are burning through data.

Here's a full guide to how much data you need for a more detailed breakdown
What's the best network for mobile phone deals?
While most people will think of the main four networks - EE, O2, Vodafone and Three - there is actually loads of networks to choose from, all with their own benefits.
Which network is best for your next mobile phone deals will depend on a number of factors. Do you want something fast? A network with good 5G? Or maybe you just want the cheapest option, even if that means signing on for longer.
Read more: What's the best network?

What storage size will I need?
Depending on what handset you choose, you'll be presented with a few storage size options. The majority of choices will start at 128GB of storage these days but some do drop as low as 64GB.
If you tend to save things on the cloud and rarely download any music, videos or general large files, 64GB will suffice. However, for most people, a minimum of 128GB will be a necessity.
The bigger question is whether its worth considering the 256 or 512GB options we're seeing these days, and even sometimes a 1TB option! In most cases, it's not worth it.
Unless you're downloading an entire library of Kindle books, hoarding Spotify playlists and trying to have the entirety of Netflix at your fingertips, these larger options just aren't worth the additional costs.
Of course, the easiest way to know is to look at how much storage you're using on your existing phone and work off of that.
Many Android devices offer expandable storage as well so if you've gone for a storage size too small, you can always remedy it with certain mobile phone deals.
Android or Apple? How to choose a operating system:
One of the biggest questions you'll need to consider when choosing a new phone is whether you want to go for Apple or Android. Realistically, this will entirely come down to your preferred operating system.
Apple is simple and easy to use. Because it is the sole brand using this operating system, the apps tend to be more consistent and there is a higher level of security.
However, there is far more choice with Android and no matter which Android brand you choose, there is more customisation available to you.
Each Android brand offers a slightly different operating system. Samsung's is highly customisable with lots of features, Google's is stripped back and easy to use, much like Apple's, OnePlus' is a simpler version of Samsung's and Huawei...well, Huawei is in a bit of a limbo as it decides what to do without Android.
In essence, if you want something simple and secure, Apple will be a great choice for new mobile phone deals (if you don't mind paying a bit more of course). If you like more choice and like to customise to your exact requirements, Android will be the way to go.
Still unsure? We have a full Android vs iPhone guide to help you out.
Is 5G an important factor to consider with mobile phone deals?
While it is very much the future of phone contracts, 5G isn't really something we would worry too much about right now. Still in the early days of its rollout, 5G isn't all that available right now.
Yes, most networks now offer 5G and most of the new handsets being released come with 5G capability but, in terms of actual practicality, it's just not there yet.
Walk around the streets and you'll be lucky to even notice a boost to 5G, even when you're in the city centre - the main place it has been rolled out already.
So if the phone you're going for happens to be 5G - great, you've future-proofed yourself for the future. If not, we really wouldn't worry too much about it - there's still plenty of time.
How to switch mobile phone deals
For the longest time, it has been a massive pain to switch your number. This required calling your network and having a tedious chat about PAC codes. Now, thanks to a new ruling from OFCOM, you can simply text to get your PAC code.
The new Text to switch feature means you can simply send a free text with the word 'PAC' to 65075. Your provider will then need to reply within a minute, sending you a PAC code that will last for 30 days.
The response sent to you must also include information about any early termination fees or pay-as-you-go credit balances. You can then give your PAC code to the new network you're joining.
You can now also text 'INFO' to 85075 to get information about your contract. This includes what charges you might need to pay or if you can end your contract early.
You can now also request your new PAC code via your online account with your network. Like the texting option, your network must respond within a minute. If you have more than one number linked to your account (e.g family accounts) you must request your PAC online.
How do I go about selling my old phone?
When you decide to give up the old handset and start fresh with a new phone, you're left questioning what to do with your old device. If you want some money for it, you realistically have two options: trade-ins or selling it.
These are both excellent options and can net you a large sum of money to spend on your next mobile phone deals. Trade-ins are the easier option, allowing you to simply sell your phone to the retailer you buy your new phone from, earning a discounted price. Selling your device is more complicated but can net you the larger reward.
How to sell your phone:
Phone trade-ins
Many retailers will offer you the chance to simply trade-in your old device when your contract ends. Whether it be Samsung, Apple, Carphone Warehouse, Mobiles.co.uk or another option, you can often cut a few hundred pounds off mobile phone deals.
This can be especially helpful if you find a contract you like that has a very high upfront cost that you'd like to reduce. It is also a lot more simple than outright selling your phone as a lot of the work is done for you.
To do this, simply find a mobile phone deal you like and work through the process of buying it, you'll see a trade my phone in section on most retailers.
Phone brands at a glance
While the two names that will likely come to mind are Apple and Samsung, there is loads available. These mostly fall into the two camps of Apple and Android with a couple of exceptions like Huawei as it separates from Android, and the now dead Windows phones.
But which is best for mobile phone deals? Each brand has its own style, specs and features to make it stand out. While there are loads of brands available, the main competitors are: