The best O2 phone deals in September 2023
An affordable network with great prices across lots of phones
As one of the four main networks, O2 has been a go-to choice for many over the years. And recently, O2 phone deals have been offering some of the best prices around, making it a logical option for anyone looking to save on their contract.
However, these great prices aren't coming from O2 itself. In fact, the O2 website seems to often struggle to match the value that can be gained from going to 3rd party retailers (like Fonehouse or Affordable Mobiles). Those are the places the really strong O2 phone deals can be found.
And despite stiff competition from the likes of Vodafone, EE and a host of MVNOs, O2 has stood its ground as one of the best networks available. It's the network renowned for its extra Priority reward giveaways and customise-able mobile phone deals.
But of course, the main question is what are the best O2 phone deals? For anyone who's mind is set on flagships, you'll find great offers on the likes of the iPhone 13, Samsung Galaxy S21 and Google Pixel 6. And O2 even holds its own in the budget department with everything from Samsung to Moto and back again.
Below you'll find all of the best O2 phone deals across the best handsets including both budget and flagship choices. And if you're still not sure if O2 is the right choice for you, read on to find out more about the network.
Price Comparison chart
Is O2 a good network?
Coverage and speeds:
As one of the four main networks, O2 benefits from some excellent coverage across the UK. Not as fast as the leading option of EE phone deals, O2 sits comfortably alongside Vodafone for both coverage and speeds.
The same goes for 5G rollout. The network has been slowly developing its 5G connections and is rapidly spreading out from cities and large towns into smaller areas.
Features and bonuses:
There are a couple of features that help O2 to stand out - the main one is its Priority Scheme. This is an app that allows you to sign up to competitions, get free coffees and gifts, gig tickets and much more.
Looking past that, O2 offers free Disney Plus with a host of its phone deals, O2 has an app that allows you to check your data, browse add-ons and upgrades and get expert help and it has an excellent customer support experience.
Pricing:
O2 sits comfortably in the middle of the main networks for price. It's not the most expensive option but its also not going to be as cheap as Three for example. Prices will fluctuate all the time but you can often find great prices on top networks.
O2 tends to have its best prices on larger data plans and the higher-end handsets. However, you can also find both budget devices and lower data cap and low cost deals.
What are the best handsets to get on O2?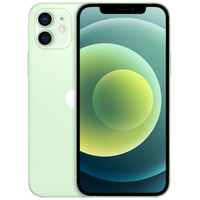 iPhone 12 deals
The iPhone 12 is part of Apple's most recent line-up of handsets. It's bigger and more powerful than the cheaper iPhone 12 mini, but more affordable than the Pro or Pro Max. You get Apple's impressive A14 Bionic chip processor, a very powerful dual camera set-up and a stunning display. In every way, this is a top-tier handset.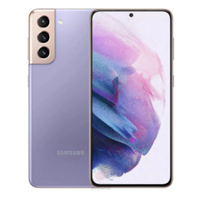 Samsung Galaxy S21 deals
The closest competitor to the iPhone 12, Samsung's Galaxy S21 is a feature of its latest line-up. With the excellent Exynos 2100 processor, a top-of-the-line triple camera set-up and plenty of power across the board, there's a lot to like here. Sadly, the screen did see a downgrade from last year but otherwise this is a great choice from Samsung.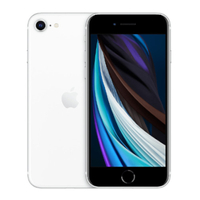 iPhone SE deals
A rare sight from Apple - an affordable iPhone! The iPhone SE was designed purely to be an iPhone that you could get without putting quite a bit of money into the cost. Here you're getting Apple's A13 Bionic chip (the same as found in the iPhone 11) plus, you'll get a decent single camera lens. Design-wise though, you will essentially be getting the iPhone 8.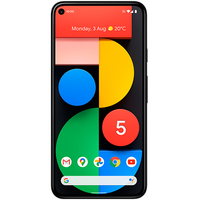 Google Pixel 5 deals
All about the camera features, the Google Pixel 5 is especially going to stand out for anyone using their phone predominately for taking pictures. Alongside that, it's a 5G handset, comes with a strong processor and battery and has a pretty stylish design. While it isn't as powerful as either the Samsung Galaxy S21 or iPhone 12, it is a bit more affordable.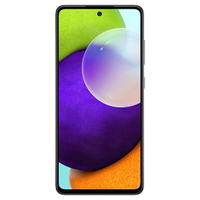 Samsung Galaxy A52 5G deals
A cheaper alternative to the other Android devices on this list, the Samsung Galaxy A52 provides 5G and a surprising list of specs for the price. A powerful processor, impressive camera set-up and more make this a hard to beat option for those on a tighter budget right now.

Volt: bundling O2 with Virgin
If you need a new broadband plan alongside your phone contract, another option would be the new 'Volt' scheme. This is part of O2 and Virgin's new joint venture, offering a combined bundle.
By combining the two services, you can get a boost in the data of your O2 plan and increase the speeds of your broadband. Of course, it isn't cheap but that is mostly because you're getting two services in one.
There is a couple of options available, all including broadband, a SIM plan or phone and TV.
Where is the best place to buy O2 phone deals?
While you can buy O2 phone deals directly from O2, you are likely to find the best prices by going through 3rd party retailers. These are trusted names with great TrustPilot scores...they just don't cost as much as O2 direct.
These could be from Fonehouse, Buymobiles, Affordable Mobiles or a host of other names. These retailers can be found in our price comparison chart above for a more complete look.
Switching to O2
Can I keep my number when I switch to O2?
You sure can, if you switch over to an O2 mobile deal and want to keep your old number, then simply call your old network, get a PAC code and transition it over.
If you were previously on O2, you can still keep your number but it is slightly more complicated. They won't let you keep your number, so you have to use this workaround. Buy a free pay-as-you-go SIM from any other network and tell your network that you're moving.
They'll release the PAC code, which you then give to the substitute network. Then, you immediately get another PAC code from them. Take that to your old network, and they'll move your number to your new contract. Long winded, but easier than learning a new number!
Sign up to receive daily breaking news, reviews, opinion, analysis, deals and more from the world of tech.
Alex is a journalist who has written extensively about all things broadband, SIMs and phone contracts, as well as scouring the internet to land you the best prices on the very latest in gadgets and tech. Whether that be with the latest iPhones and Android handsets, breaking down how broadband works or revealing the cheapest SIM plans, he's in the know, and will help you land a bargain.