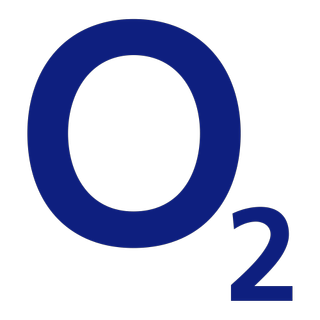 O2 has been one of the best networks in the UK for some time. It's the network that's renowned for its extra Priority reward giveaways. And if you switch to the O2 network you obviously want to be sure you're getting the best deals that O2 has to offer, and that's where this page comes in!
We've rounded up all of the best O2 phone deals on the best handsets - from iPhones to the Samsung Galaxy S9, and its exclusive on the OnePlus 5T - this month so that you can find the best prices and plans for your needs.
And if you're still not sure about O2, you can browse the best phone deals at other networks, too: Vodafone deals | EE deals | Three deals
And if the deal you've found is being offered by retailer Mobiles.co.uk and costs at least £10 upfront, then make sure you enter our exclusive 10OFF discount code at the checkout to knock a tenner off (not yet available on the iPhone X, Galaxy S9 or S9 Plus).
Searching for deals... Please hold on for a second.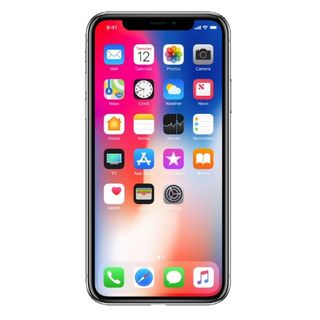 Oh gosh, Apple went and did it. After years upon years of incremental upgrades, it finally made something special to celebrate the 10th anniversary of the iPhone. For the iPhone X it has dropped the bezel altogether, while the 5.8-inch Super Retina HD is scarily good. And if you tuned into the launch event and liked the look of Animojis, well there's that as well!
iPhone X 64GB | FREE upfront | 50GB data | Unlimited minutes and texts | £60pm
If you're somebody who is constantly streaming TV and films away from the Wi-Fi, catching up with Netflix on your commute and downloading catalogues of podcasts, then it might be worth cranking the data allowance up to 50GB with this O2 tariff. It comes in cheaper than most other networks can manage on lower data and is by far the best value on O2. Total cost over 24 months is £1440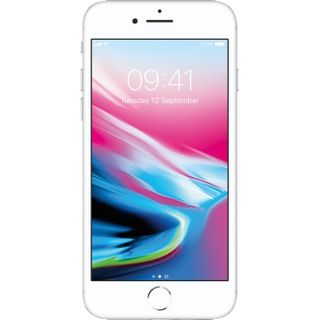 Thanks to the spectacle that was the iPhone X launch (see above for more of that splendour), the reception for the iPhone 8 was a little bit flat. Perhaps unfairly - it improves on the iPhone 7 with wireless charging and an improved camera. Plus, it's quite a bit cheaper. So if you're looking for the best iPhone but balk at the iPhone X expense, try the 8 on for size instead.
iPhone 8 64GB | £180 upfront (with 10OFF code) | Unlimited calls and texts | 2GB data | £26pm
iPhone 8 deals don't get a lot cheaper than this on O2. There's a fair whack to pay upfront, but the sub-£30 monthly payments make it well worth the spend if you have the cash. £26pm is practically unheard of on the 2017 Apple flagship. O2's the network, so Priority rewards are abound. And although the upfront cost is quite chunky, our exclusive 10OFF code will at least trim it by a tenner. Total cost over 24 months is £804
iPhone 8 64GB | £125 £100 upfront (with TRIPH8MAY code) | 30GB data | Unlimited calls and texts | £34pm
O2 has really come up trumps on the iPhone 8 where mega data plans are involved. And this just overtook the lot as our very favourite deal on the superb iPhone 8 - and it's exclusive to TechRadar readers!. £34 a month and £100 to pay at the start (be sure to enter our TRIPH8MAY discount code) is one of the cheapest ways to go anyway, but for this amount of beautiful data it's basically unheard of. 30GB will almost certainly cater for all your streaming and surfing needs each month. Total cost over 24 months is £916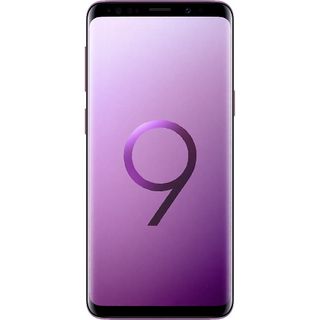 OK, so the Samsung Galaxy S9 doesn't make massive strides on the S8, but that doesn't mean it's not still one of the premier Android phones on the market. The cameras in particular are awe inspiring and tangible improvements have been made to the biometrics and position of the fingerprint scanner.
Samsung Galaxy S9 | £40 upfront (with 10OFF code) | 10GB data | Unlimited minutes and texts | £34pm
This Mobiles.co.uk tariff offers very good value, considering the healthy 10GB data allowance and affordable monthly payments. And the best bit - the upfront spend just plummeted by £150! So it's pretty much the cheapest way to get the S9 on O2 and you still get 10GB of data. Total cost over 24 months is £866
Samsung Galaxy S9 | FREE upfront | 30GB data | Unlimited minutes and texts | £43pm
Until Three gets its act together, O2 is leading the way when it comes to big data, with 30 glorious gigabytes of data to stream, surf and download with every month. Now that the upfront cost has been removed entirely and you have the lure of the network's Priority rewards as well, this is a very handy S9 deal indeed. Total cost over 24 months is £1032
Sssssshhhhh! Don't mention the Samsung Galaxy Note 7 and its troublesome little overheating problem. The awesome Galaxy Note 8 has helped as forget all about that little fiasco thanks to its vast 6.3-inch infinity display and razor sharp 6GB Ram. If you want the best big screen Android phone on the market, then look no further.
Samsung Galaxy Note 8 | £54.99 upfront | 50GB data | Unlimited minutes and texts | £49pm
Ok, so EE has everybody beaten to the punch on the Note 8 at the moment and it's hard to imagine anybody matching its best price at the moment. But if your Sportify, Netflix and podcast habits require even more data, then this isn't a bad tariff to jump to. We can barely envisage how anybody would really need more than 50GB of data every 30 days. And the monthly payments still come in at less than £50. Total cost over 24 months is £1230.99
The new iPhone 7 is another smash hit mobile phone from Apple thanks to further design enhancements. It's now waterproof, has a better screen and stereo speakers. The long-rumoured dropping of the headphone jack has become a reality. Memory capacity has been given a boost now, with the smallest models now starting at a much more spacious 32GB.
iPhone 7 32GB | £140 upfront (with 10OFF code) | Unlimited calls and texts | 3GB data | £23pm
This had been our very favourite iPhone 7 deal for ages - but then Vodafone came along and trumped it. It's still very good though and a great alternative if you have an aversion to the red network or like the look of O2's Priority rewards. Total cost over 24 months is £692
iPhone 7 32GB | £9.99 upfront | Unlimited calls and texts | 30GB data | £34 per month
This is our favourite big data deal on the iPhone 7. The price of the handset is a mere tenner and then it's only £34 per month for 30GB data and unlimited everything else! Extremely strong if you need a lot of data or if you don't "need" the data but would like a safety net. And bear in mind that going unlimited is way more expensive. Total cost over 24 months is £825.99
There's no doubt that the Samsung Galaxy S8 is a fantastic phone. The lightning fast chip-set and abandonment of a large bezel around the screen makes it the premier Android experience. And now that the S9 is here, it's no longer even that expensive.
Samsung Galaxy S8 | £40 upfront (with 10OFF code) | 3GB data | Unlimited minutes and texts | £23pm
This just became the cheapest way you can get the Samsung S8 on O2 right now - and by some distance. You only get 3GB of data each month, which won't suit everybody. But the monthly bills are tremendous and paying less than £600 over the two years is nothing short of spectacular. So ideal if you want a still-brilliant handset plus the benefit of O2's Priority rewards. Total cost over 24 months is £592
Samsung Galaxy S8 | FREE upfront | 30GB data | Unlimited minutes and texts | £32pm
Say whaaaaaaaaaaat!? Big data deals had got out of hand on the brilliant Samsung Galaxy S8. But this new tariff is an absolute cracker. The phone's bright and beautiful screen and included AKG earphones make it the ideal multimedia companion. To make the most of TV and music streaming services, you need a decent wedge of data so you can keep using away from the Wi-Fi. So here it is, the very best big data deal on the S8 as it stands. Total cost over 24 months is £768
The iPhone SE looks and feels exactly the same as the iPhone 5S. But instead of sporting two-year-old hardware it's been updated, with a faster CPU and graphics, and the 12MP iSight camera straight out of the iPhone 6S. It's a modern iPhone in the shape of an old iPhone, for people who like the old iPhones but want more up-to-date hardware.
iPhone SE 32GB | FREE upfront | Unlimited calls and texts | 1GB data | £18pm
O2 has just come good with one of the very cheapest prices you can get right now on the iPhone SE, especially from one of the four biggest UK networks. This is fantastic on the budget Apple iPhone, with monthly bills of a mere £18 per month and absolutely nothing upfront to pay. The cost over 24 months is £432
iPhone SE 32GB | FREE upfront | Unlimited minutes | Unlimited texts | 30GB data | £32pm
O2 has recently overtaken Three as the network to go to for big data on iPhone SE deals. 30GB is absolutely stacks of data - you'll have to try quite hard to use more than that every month. The handset is free, which is certainly a bonus. We like this tariff rather a lot. The total cost of this deal over 24 months is £768
Google's own flagship handset has proved very popular with people wanting the purist Android experience out there. The Google Pixel 2 is every bit the match for the likes of the Samsung Galaxy S8 and you know that you'll always have the most up-to-date Android operating system. And the cameras can scarcely be matched by any other smartphone today.
Google Pixel 2 | £79.99 upfront | 30GB data | Unlimited mins and texts | £41pm
Sorry O2 fans, your favourite network just isn't competitive on Google Pixel 2 deals at the moment. The only way we could bring ourselves to recommend a deal is by looking at big data tariffs, where this 30GB effort is actually pretty good. The question to ask yourself before you go for it though is: do I really need 30GB of data every month? Total cost over 24 months is £1063.99
Google Pixel 2 XL | £99.99 upfront | 10GB data | Unlimited mins and texts | £34pm
All of a sudden, it's O2 that's holding all of the aces on the supersized Google Pixel 2 XL. This 10GB tariff on O2 means that you can now get the bigger of the brothers for roughly the same price. What a bargain! This is available from that trusted mobile retailer Carphone Warehouse and of course you'll be privvy to O2's Priority rewards as well. There isn't anything not to like. Total cost over 24 months is £915.99