The best EE phone deals in December 2023
The best contracts on the UK's fastest 4G network
EE has managed to build itself a reputation of the best network in the UK, racking up awards, accolades and the position of the UK's fastest 4G network, so with that in mind, EE phone deals will be an obvious choice for many.
Competing with Vodafone, Three and O2 as one of the four main networks, EE has managed to stand tall above the rest and remains the go-to choice for many. Most of that is down to the speeds available but that isn't the only benefit.
With all EE phone deals, customers get the ability to gift data to other EE customers, call via Wi-Fi and depending on what kind of plan you go for, get data-free access to a range of subscription services.
But with all of these benefits and its sparkling reputation, EE can often become one of the pricier networks to be on, that's why you need to shop around. Heading straight to EE's website will likely hit you with some larger monthly costs.
Instead, many 3rd party retailers - Mobiles.co.uk, Carphone Warehouse et al - will be where you can find the bargain price points and big data plans. Below you will find both a price comparison chart for the world's best smartphones and some individual options for EE phone deals on a range of handsets.
And if you find yourself unsure if EE is the network you want to be on, head on over to our guide to mobile phone deals to compare all of the available networks in one go.
Compare EE phone deals
Is EE a good network?
Coverage and speeds:
EE has been voted the UK's top network for the past seven years in a row. That's a pretty impressive achievement, especially considering EE is often more costly, so what makes it so special?
Well, this mostly comes down to EE's speeds. Currently, EE is the UK's fastest network and as 5G rolls out further, it will likely become the fastest 5G network as well.
While all of the four networks have almost 100% coverage on 3G and 4G in the UK, 5G coverage is the area they begin to differ on. EE and Three are currently the furthest ahead when it comes to 5G and will likely continue to be so as it develops.
Features and bonuses:
So it's a fast network with great coverage, but does EE offer any additional features with its tariffs and plans?
There are a number of benefits to EE, the most obvious being the use of Wi-Fi calling, setting data caps and a data boost of 20GB if you take out EE home broadband - a nice benefit if you're looking for broadband deals too.
The other major benefit of EE is its offer of free subscriptions. If you sign up to EE you can get a: 3 month free BT Sport subscription, six months of Apple Music, six months of BritBox and if you're on an iPhone, six months of Apple News+.
Pricing:
Unfortunately, all of the above benefits of EE also means a higher than average price. You will frequently find that EE will cost you more than Vodafone, Three or O2 for a tariff.
However, that doesn't mean you can't get an affordable EE plan. If you do some shopping around, you can sometimes find some bargain EE phone deals and it can even sometimes be the most affordable network for a device at a certain time.
What are the best handsets to get on EE?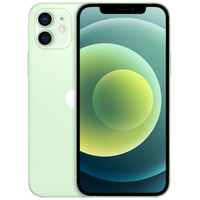 iPhone 12 deals
Apple's latest collection of devices contains four options but arguably the best value is the iPhone 12. It sits in the middle of the group, providing an affordable price and some of Apple's high-end specs. A dual lens camera with 4K HDR video, Apple's A14 Bionic chip and a high performing battery.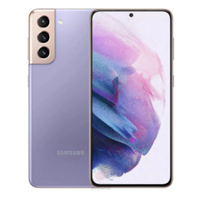 Samsung Galaxy S21 deals
Samsung's S21 is still a pretty new handset and yet we've seen a number of great offers on it including a host of EE phone deals. Despite having a cheaper RRP than its predecessor, the S21 features some impressive specs including the latest Exynos 2100 processor, a triple camera set-up, a huge 4000mAh battery and plenty of other strong features.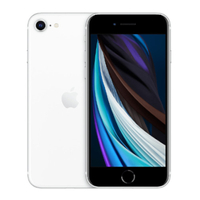 iPhone SE deals
Apple is often one of the most expensive phone brands around but the iPhone SE skips that trend. It brings a budget cost while still supplying the same A13 Bionic chip processor as the iPhone 11, a powerful camera and a pretty decent battery. Yes, it uses an almost identical body to the iPhone 8 but that's to be expected at this kind of price point.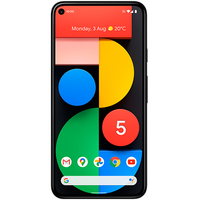 Google Pixel 5 deals
Currently this is the best device you can get from the Google brand. It provides one of the best cameras on the market, along with Google's native Android experience and some pretty strong specs elsewhere in the battery, screen and processor. It is also cheaper than the flagships of Samsung, Apple, OnePlus and Huawei....but not quite as powerful.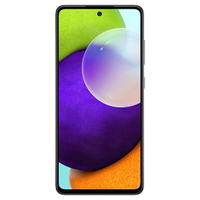 Samsung Galaxy A52 5G deals
The Samsung A52 is the latest in Samsung's line-up of budget devices. Despite its low price point, it provides 5G, an impressive camera array, a big battery and a whole load of other great specs. This is in many ways a direct competitor to the iPhone SE but Samsung has made it...slightly more up to date.

Where is the best place to buy EE phone deals?
While it would make sense to head directly to the EE store, this won't always be the best way to go. There are many 3rd party retailers who are completely trustworthy while also offering much more affordable prices.

This obviously won't always be the case and sometimes going directly to EE can secure you a big bargain. The best option is to use the comparison chart above to compare prices from lots of retailers in one place.
The likes of Mobiles.co.uk, Affordable Mobiles, Fonehouse, Mobile Phones Direct and more are all good places to check for big discounts on EE phone deals.
We've also gathered up all the latest EE discount codes for more ways to save on your next phone or plan.
Switching to EE
Can I keep my number when I switch to EE?
You sure can, if you switch over to an EE phone deal and want to keep your old number, then simply call your old network, get a PAC code and transition it over.
If you were previously on EE, you can still keep your number but it is slightly more complicated. They won't let you keep your number, so you have to use this workaround. Buy a free pay-as-you-go SIM from any other network and tell your network that you're moving.
They'll release the PAC code, which you then give to the substitute network. Then, you immediately get another PAC code from them. Take that to your old network, and they'll move your number to your new contract. Long winded, but easier than learning a new number!
Get daily insight, inspiration and deals in your inbox
Get the hottest deals available in your inbox plus news, reviews, opinion, analysis and more from the TechRadar team.
Alex is a journalist who has written extensively about all things broadband, SIMs and phone contracts, as well as scouring the internet to land you the best prices on the very latest in gadgets and tech. Whether that be with the latest iPhones and Android handsets, breaking down how broadband works or revealing the cheapest SIM plans, he's in the know, and will help you land a bargain.