The best Vodafone deals in December 2023
Unlimited data? Affordable contracts and a whole lot more
We've all heard of Vodafone, it's one of the four main networks of the UK, bringing competition to the likes of O2 and EE. But are Vodafone deals any good? Read on to find out and see what kind of prices you can expect to pay.
Coming up as a close second behind EE, Vodafone offers some strong benefits to rope you in. Vodafone's VeryMe scheme rewards you with everything from free coffees, to exclusive competitions and cash prices.
On top of the tempting freebies, Vodafone's high-level coverage and fast speeds are there to entice you in. But in terms of costs, Vodafone deals can be somewhat temperamental - one minute they're the cheapest around, the next its just not that affordable.
Like most other networks, you'll find that the best prices on mobile phone deals don't come directly from Vodafone, but instead can be found with 3rd party retailers. That's where you'll find the bargains on unlimited data and the cheap monthly pricing.
And for anyone looking to invest in a high-end device - iPhone 13, Samsung Galaxy S21, Google Pixel 6, etc - Vodafone deals are often the best place to look. You can compare a wide range of handsets on Vodafone below.
Vodafone deals comparison
Is Vodafone a good network?
Coverage and speeds:
As one of the four main networks, Vodafone offers some tremendous coverage and speeds. In fact, Vodafone isn't all that far behind the leader of EE - the UK's fastest network.
It offers at least 99% 4G coverage in the UK and is rapidly expanding it's 5G growth as well. While that 99% sounds impressive, it is pretty similar to what you can get with the other main networks.
However, Vodafone's speeds put it in the higher-tier, again, sitting just behind EE in the line-up. You will find Vodafone is very capable for both 4G coverage and speeds and as for 5G, we'll see this improve over time.
Features and bonuses:
Vodafone has a number of benefits that help it to stand out but the most obvious is VeryMe. A rewards platform aimed at giving Vodafone users a host of free gifts, discounts and more.
This can range from a free coffee or snack from the likes of Costa or Greggs, through to competition entries, discounts on festivals and more. This is a great reward scheme only matched by O2's Priority scheme.
Looking past that, if you sign up for a Vodafone Red plan, you can get access to the likes of Now TV, MTV and Sky Atlantic for free with your phone.
Like other networks, Vodafone also offers roaming at no extra cost. This is only in specific destinations but on certain plans, Vodafone will upgrade you to Global Roaming Plus with an extension on the destinations.
Pricing:
Vodafone's pricing is nothing special, usually sitting bang in the middle. Not as cheap as Three but more affordable than EE, Vodafone and O2 will have you paying pretty similar fees.
However, this is not always going to be the case. You will frequently see Vodafone sneak in as the most affordable network on a handset. You could find the cheapest Samsung Galaxy S21 Ultra deals on Vodafone but it could also be the priciest network.
With prices fluctuating all the time, the best way to see how a network is pricing is with the price comparison chart at the top of this page.
What are the best handsets to get on Vodafone?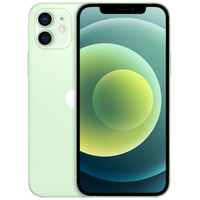 iPhone 12 deals
Apple's latest range of handsets is its best yet, and while you could go for the all-out and powerful Pro or Pro Max, the middle iPhone 12 feels like the best value option. It keeps all of the best specs like the Apple A14 Bionic chip and MagSafe features but charges a much lower price. While it does limit you to a dual camera set-up, this will be plenty for most people.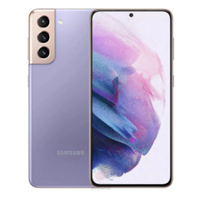 Samsung Galaxy S21 deals
Samsung Galaxy S21 deals are the cheapest of Samsung's latest flagship range. Like its two larger brothers, the Samsung Galaxy S21 offers the Exynos 2100 processor - one of the most powerful processors available right now. It also gets you a triple camera lens set-up and a pretty stylish design.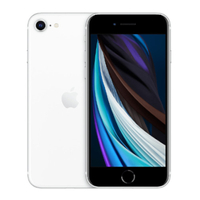 iPhone SE deals
It's not flashy, stylish or even that powerful but the iPhone SE is Apple's cheapest handset. And despite it's super affordable price point, the iPhone SE uses the exact same processor as the much more expensive iPhone 11. Because of this, you're getting one of the most powerful budget phones on the market.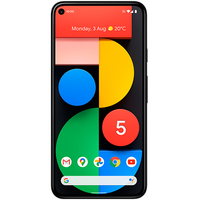 Google Pixel 5 deals
The Google Pixel 5 is the brand's most powerful phone yet. It is 5G-enabled, offers a tremendous camera performance and for the price, a surprisingly powerful processor too. All of that comes together to reward you with an excellent handset from Google. However, you'll get better overall performances from Apple and Samsung's flagships...if you don't mind paying more.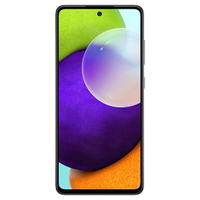 Samsung Galaxy A52 5G deals
The Samsung Galaxy A52 is one of the companies latest handsets. It offers a high-end performance without charging a huge amount of money. You get 5G, a pretty strong processor and overall, a high performance camera set-up. Despite all of these features, you're not having to pay much to get it.

Where is the best place to buy Vodafone deals?
Realistically, if you go directly to Vodafone, you're unlikely to find the best prices. Often, the best Vodafone prices actually come from the large number of 3rd party retailers in the UK.
These range from the better known options like Carphone Warehouse, Affordable Mobiles and Mobiles.co.uk, through the lesser-known options like Chitter Chatter and Fonehouse.
All of these are reputable retailers with great TrustPilot scores and realistically...cheaper prices than going directly through the Vodafone website.
Switching to Vodafone
Can I keep my number when I switch to Vodafone?
If you switch over to a Vodafone deal but want to keep your old number, then simply give your old network a ring, get a PAC code and transition it over.
If you were previously with Vodafone, you can still keep your number but it is a slightly trickier affair. They won't let you keep your number, so you have to use this workaround. Buy a free pay-as-you-go SIM from any other network and tell your network that you're moving.
They'll release the PAC code, which you then give to the substitute network. Then, you immediately get another PAC code from them. Take that to your old network, and they'll move your number to your new contract. Long winded, but easier than learning a new number!
Sign up for Black Friday email alerts!
Get the hottest deals available in your inbox plus news, reviews, opinion, analysis and more from the TechRadar team.
Alex is a journalist who has written extensively about all things broadband, SIMs and phone contracts, as well as scouring the internet to land you the best prices on the very latest in gadgets and tech. Whether that be with the latest iPhones and Android handsets, breaking down how broadband works or revealing the cheapest SIM plans, he's in the know, and will help you land a bargain.