The best Three mobile deals in December 2023
The perfect network for those who need lots of data
Three Mobile is known for one thing above all else big data plans. Whether its the 100GB option or the unlimited data plan, Three Mobile deals continue to serve up contracts for the gamers, streamers and those testing the boundaries of data.
Until very recently, Three stood unopposed as the place to go for unlimited data and despite rising competition from all sides, it remains one of the best places to go for a complete lack of caps on your data plan.
However, to help deal with this rise of competition, a new set of Three Mobile deals was added - 100GB data plans. Since their release, these plans have quickly shot to the top of our lists across a massive range of phones.
The iPhone 13, Samsung Galaxy S21, Google Pixel 6 - the list goes on. For anyone considering a Three Mobile contract, tracking down either a 100GB plan or something unlimited will be the way to go.
But now time for the catch. Looking for cheap Three Mobile deals? You might struggle. While Three has the big data area nailed down, low data cheap plans are just completely missing, for the tiny price rise we would always suggest one of the larger plans.
Ready to see what Three Mobile deals there are? Scroll down to see the best plans across a range of devices, retailers and price points.
Three phone deals comparison
Is Three a good network?
Coverage and speeds:
Like the other three main networks, Three experiences brilliant speeds and coverage across the UK. Its coverage sits in about the 99% mark and luckily for those with a newer phone, Three has had one of the best 5G rollouts so far.
Not only has it achieved some of the faster speeds but it has also spread to a huge percentage of UK cities and some larger towns. That means Three is a great network to be on for future development.
As for 4G speeds, Three isn't quite as fast as its three main competitors a lot of the time. You can use Three's 4G coverage map to see what it will be like where you live.
Features and bonuses:
Three is somewhat lacking in the incentives and features department, especially when compared to its competitors - EE, Vodafone and O2. The other three main networks offer free subscriptions, rewards apps and more.
However, Three isn't completely void of benefits. It does offer roaming ability in over 70 destinations and has an app for tracking bills, usage and more. These are features a number of other networks have though.
Three angles itself as an affordable network that is light on benefits and in many ways, that's a great offer. Skip on the added extras for a lower price.
Pricing:
A lot of the time Three is the cheapest of the four main networks. It is especially affordable when it comes to big data plans in the 50GB+ range and especially 100GB or unlimited data plans.
However, where you'll see Three's pricing fall of slightly is on more budget devices. Three seems to struggle to keep up in the 1-5GB range and this is where EE, O2 and Vodafone seem to have an upper-hand.
Any flagship phone like the iPhone 12 or Samsung Galaxy S21 series will likely be strong for the Three network.
What are the best handsets to get on Three?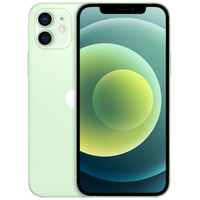 iPhone 12 deals
The iPhone 12 is likely Apple's best value handset from its latest line-up. Cheaper than the Pro models but larger and more powerful than the mini, the iPhone 12 is the best of both worlds. It gets you Apple's A14 Bionic chip processor, a powerful dual camera set-up, the MagSafe technology and plenty of other impressive features.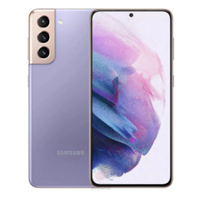 Samsung Galaxy S21 deals
The closest competitor to the iPhone 12 range is Samsung's S21 series. The cheapest of the bunch is the Samsung Galaxy S21. It provides you with the Exynos 2100 processor - close behind Apple's A14 Bionic chip in power. It also offers a triple camera set-up, a powerful battery and a stylish design. However, unlike its predecessor, you're not getting expandable storage here.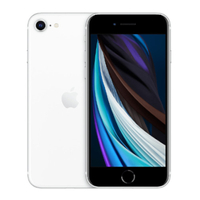 iPhone SE deals
Apple's one and only budget handset, the iPhone SE offers Apple's IOS system without the huge costs found on most of its devices. Here you're getting an A13 Bionic chip - the same as what you'd get in the iPhone 11. However, past that everything about this phone is pretty budget. It has the same body and design as the iPhone 8, a single camera lens and some pretty large bezels.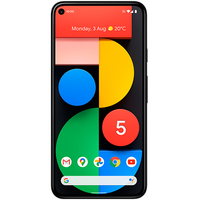 Google Pixel 5 deals
The Google Pixel 5 is the brand's best handset and encompasses Google's biggest selling point - a strong camera performance. The Google Pixel 5 uses a powerful point-and-shoot lens, a decent battery, a stylish design and a pretty powerful processor. While it isn't as powerful as the iPhone 12 or Samsung Galaxy S21, it does offer a much more affordable price tag.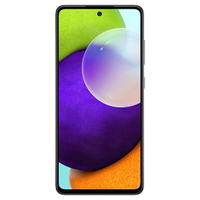 Samsung Galaxy A52 5G deals
The Samsung Galaxy A52 is one of Samsung's many budget handsets and offers an all-round pretty impressive performance for its price. It's a 5G-enabled phone that offers a powerful processor, a powerful camera arrangement and a surprisingly high quality display. Yes, it isn't by any means Samsung's phone and sees some major reductions in specs but for its price its hard to beat.

Where is the best place to buy Three phone deals?
Three is unique here in that some of its best prices can be found directly on the Three website. The three other main networks - EE, O2 and Vodafone - all find their best price points on 3rd party retailers instead.
However, while going directly through Three is a great option, there are plenty of other retailers that can offer you pretty cheap Three phone deals.
These include retailers like Fonehouse, Affordable Mobiles, Mobile Phones Direct and Chitter Chatter. All of these are trusted retailers who have been operating for years and have some of the best pricing in the country.
Switching to Three
Can I keep my number when I switch to Three?
You sure can, if you switch over to an Three phone deal and want to keep your old number, then simply call your old network, get a PAC code and transition it over.
If you were previously on Three, you can still keep your number but it is slightly more complicated. They won't let you keep your number, so you have to use this workaround. Buy a free pay-as-you-go SIM from any other network and tell your network that you're moving.
They'll release the PAC code, which you then give to the substitute network. Then, you immediately get another PAC code from them. Take that to your old network, and they'll move your number to your new contract. Long winded, but easier than learning a new number!
Get daily insight, inspiration and deals in your inbox
Get the hottest deals available in your inbox plus news, reviews, opinion, analysis and more from the TechRadar team.
Alex is a journalist who has written extensively about all things broadband, SIMs and phone contracts, as well as scouring the internet to land you the best prices on the very latest in gadgets and tech. Whether that be with the latest iPhones and Android handsets, breaking down how broadband works or revealing the cheapest SIM plans, he's in the know, and will help you land a bargain.