The reboot of the iconic Nokia 3310 phone has generated a lot of buzz since it was revealed at this year's Mobile World Congress show in Barcelona. Do not underestimate the nostalgia for the simpler, cheaper mobile phones - or for Snake!
And the 2017 Nokia 3310 is looking like a great purchase for anyone looking for a spare mobile to take camping, or to festivals, thanks to its super-low cost and long life between battery charges. Or maybe you just don't need all the bells and whistles of a modern smartphone, and just want the basics.
Only a select few stockists currently have the Nokia 3310 available - see below. And, we'll be listing all the latest and greatest deals as and when they become available. So bookmark this page, as we'll update it with the cheapest prices on the Nokia 3310 from all the best network and mobile phone retailers. And if you can't seem to find a Nokia 3310 for sale anywhere, try our selection of the best SIM free phones and deals for something else.
Where can I buy the new Nokia 3310?
Vodafone was the first big network to start stocking the new Nokia 3310, and we're still yet to see the likes of O2, EE or Three throw their hats into the ring. But other major retailers - such as Amazon, Argos and Tesco Direct - are now beginning to join the 90s themed party...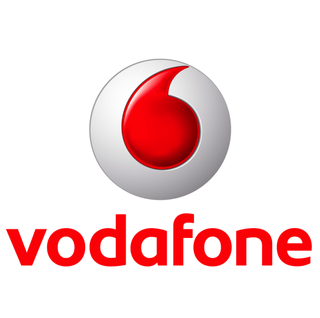 Nokia 3310 | Vodafone | PAYG | £39
Vodafone was fast to make the 3310 available online for a bargain £39. The only thing you'll have to choose is which Big Value Bundle of data, calls and texts you want - starting at £10 for 500MB of 4G data, 150 minutes and unlimited texts. And if you happen to live in London, they're being sold in store at Vodafone White City and Oxford Street Experience.
Place your order at Vodafone now
Nokia 3310 | Carphone Warehouse | PAYG | £39
Carphone hasn't got the stocks to buy online quite yet (although you can register your interest on the link below) but it also has them available to buy in its store on Oxford Street in London. It's that same cheap price as Vodafone.
Register your interest at Carphone Warehouse now
Nokia 3310 | Amazon | PAYG | £49.99
It seems that most other retailers are preparing themselves to stock the Nokia 3310 later in the year. Take Amazon for example, who has now opened pre-orders, but with expected delivery of July 30. You can order it in grey, yellow, red or blue, but it's a little more expensive than at Vodafone.
Pre-order the Nokia 3310 from Amazon
New Nokia 3310 price
The price of the new Nokia 3310 surpasses even the kind of low low prices we had expected. We were predicting £40-£60 for the handset only, but Vodafone and Carphone Warehouse have set the bar low at a mere £39.
We're yet to see any contract prices emerge, but - assuming they eventually do -
we'd imagine you'll get the handset for free. And the monthly costs shouldn't be very high, seeing as the functionality is relatively modest compared to your average touchscreen smartphone.
Is the new Nokia 3310 any good?
A new Nokia 3310 was always going to make misty-eyed a generation whose youth was spent whiling away hours on Snake. But there's more to this phone than purely nostalgia. Its featherweight design, convenient number keys, marathon battery and ridiculous price is going to appeal who just want a very cheap handset for festivals, holidays and emergencies. And did we mention Snake?
For those people who expect their smartphones to be kitted out with high resolution displays and industry leading cameras, clearly the Nokia 3310 is the polar opposite. Read more about the pros and cons in our full Nokia 3310 review.
What colours are available for the new Nokia 3310?
The new Nokia 3310 will be available in a range of colours. At launch expect options in blue, black, red, yellow and grey.