4 Black Friday mattress sales to watch out for, according to a deals expert
Plus tips on how to get the most value from this year's Black Friday mattress deals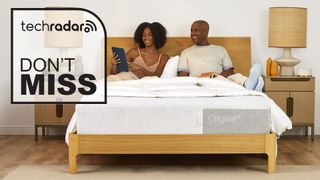 (Image credit: Future / Casper)
Did you know Black Friday is when you can find the lowest prices of the year on the country's best mattresses? Well, that's mostly true. With rising MSRPs due to inflation and some brands merely rehashing their evergreen offers and hoping consumers won't notice, it's important to know how to identify a legitimate Black Friday mattress deal.
But don't worry – I've got you covered. As a professional mattress tester and deal hunter, I'm well-versed in sleep and savings. I've dug into my records for previous sales events to make some predictions for this year, and found four Black Friday sales you won't want to miss. You'll also find some quick shopping tips so you can head into this year's Black Friday sales brimming with confidence that you'll land a bonafide bargain on your dream mattress. Let's go...
The 4 Black Friday mattress sales to watch for
1. Saatva
Saatva mattress sales are frequent and consistent, usually featuring tiered dollar-off discounts or a flat 15% off orders over $1,000. But like most brands, Saatva ups the ante for major holidays.
During Black Friday 2022, we teamed up with Saatva to offer $400 or $500 off orders over $1,000. The $500 discount set a new high for dollar-off discounts at Saatva until just after Labor Day 2023 when it slashed $650 off orders of $1,500 or more. After $650 off, the Saatva Classic dropped to an all-year low of $1,345, even edging out last year's Black Friday price of $1,395. That deal was so unexpected that it might have been that I inadvertently unlocked an exclusive discount.
What can you expect for this year's Saatva Black Friday sale? I hope that that Saatva will revive that elusive $650 off $1,500 deal, but I think it's more likely it'll revert to its $500 off $1,000 offer, which would make a broader range of mattresses eligible. In any case, if you're considering a Saatva mattress, hold off until November to score the year's best prices.
In the meantime, check out our Saatva Classic mattress review to learn why we think this luxury innerspring is the overall best mattress you can buy right now – or read our Saatva Loom & Leaf mattress review to find out why we call it the best mattress for back pain.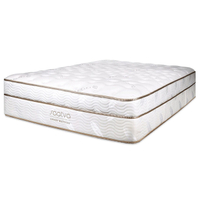 Saatva Classic mattress: was $1,095 now from $895 at Saatva
There's currently tiered discounts on the Classic, with discounts of all sizes. It's billed as a Black Friday Early Bird Sale, but I suspect we'll see a better offer on Black Friday itself. Currently, a queen size is $1,695, which is the same price it it usually is – if you're after a twin, that's cheaper than normal at the moment, though.
2. Casper
Casper mattress deals are a rarer sight compared to Saatva sales, but come Black Friday, Casper doesn't hold back on the bargains. We saw 10% to 20% off Casper mattresses in early November last year, with the biggest savings reserved for the most expensive models. But the real magic took place during Black Friday week with 25% off Casper's entire range (save the budget Element Pro, which was new at the time, and seems to come and go from the official Casper range).
I think that Casper will once again cut 25% off across the board on Black Friday this year, following a lukewarm 'pre-sale.' Expect markdowns on Casper's latest models this time around including the premium Casper Snow cooling mattress and the entry-level Casper Mattress, both of which have already been on sale this year. Head to our Casper Original mattress review for a taste of what to expect from this brand.
Now, I generally recommend buying directly from the brand for the best aftercare, but if your goal is to snag a Casper mattress at the lowest possible price, keep an eye on Amazon. Why? In both Prime Day events this year, Amazon undercut Casper's own discounts for its Original and Wave Hybrid Snow models. I wouldn't be surprised if Amazon got the better of Casper at least once during this year's Black Friday sales.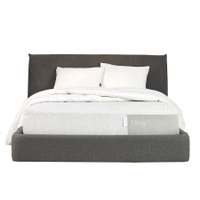 Casper mattresses: up to 20% off, discounts across the range
Casper does have a sale on right now, but it's not especially exciting – there's up to 20% off, with the best deals being on the Nova Hybrid, Wave Hybrid and Wave Hybrid Snow. The rest of the range has a measly 10% off. I'm predicting better offers on Black Friday itself.
3. Tempur-Pedic
Tempur-Pedic is another brand that's stingy with discounts, outside of major holidays. That said, Black Friday has the potential to yield some of the best Tempur-Pedic mattress deals of the year.
Last year, Tempur-Pedic rolled out Black Friday 'Sitebuster' deals, which included 40% off the Tempur-Essential mattress – a budget-friendly model that was temporarily brought back from retirement. We also saw 30% off its current entry-level model the Tempur-Cloud, and a flat $300 off the Tempur-Breeze and Tempur-Adapt. (Read our Tempur-Adapt mattress review if you're curious about that one.)
I predict a similar lineup of offers from Tempur-Pedic for Black Friday 2023. If the Essential remains off the market, the Cloud could possibly inherit its generous 40% discount. However, I expect the $300 off deal to remain stable across the remaining models. Given the rarity of significant Tempur-Pedic sales, stock tends to run out quickly over Black Friday so act fast.
Look for 40% off the Tempur-Pedic Tempur-Adapt mattress topper, as well. This particular promotion shows up occasionally but remains rare. It's an excellent opportunity to bring home Tempur comfort for less, and we awarded it a perfect five stars in our Tempur-Adapt mattress topper review.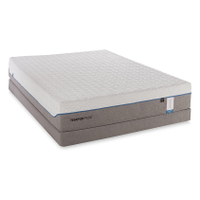 Tempur-Cloud mattress: 30% off, prices from $1,189.30
The Cloud is the most affordable of Tempur-Pedic's range, and perfect if you struggle with broken sleep due to sore and painful joints. It'll contour to your shape, offering excellent pressure relief. The current deal knocks 30% off, which brings a queen size down to $1,399.
4. Helix
We see Helix mattress sales all the time, but if you're searching for something sweeter than the usual 20% off, Black Friday is your best bet. My official prediction for Black Friday 2023 is that Helix will cut 25% off all mattresses and include a pair of free pillows with purchase.
Throughout 2023, Helix bumped its typical discount to 25% off during major holidays – and that's a trend I believe Helix will be sticking with going into Black Friday. It'd be a significant upgrade over its Black Friday 2022 sale, which offered tired savings of up to $200. Compared to a straight percent-off deal, it's less than impressive – especially for the higher-end Luxe and Elite models.
We're fans of Helix mattresses here at TechRadar. You can read our Helix Midnight mattress review – we think it's the best mattress for side sleepers – or our Helix Dusk Luxe mattress review, where we describe it as "a heavenly sleep experience for back and stomach sleepers."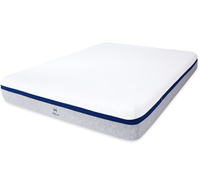 Helix Mattresses: 25% off sitewide
Helix has kicked off its Black Friday sale, with 25% off the full range, and two free pillows thrown in for good measure. This is the biggest discount we ever see on these mattresses, and well worth taking advantage of.
What about the Nectar Black Friday sale?
Expect Nectar to get a head start with a Flash Sale in early November that'll boast better prices than Black Friday. Throughout 2023, Nectar has been hosting short-lived 40% off sales at random points of the year, usually before major holidays. In 2022, Nectar cut 33% off sitewide on Black Friday; it's since become the evergreen Nectar mattress sale.
I believe Nectar will again be first out of the gate with a 40% discount weeks ahead of Black Friday, with a slightly lesser discount on the big day itself. For context: the last 40% flash sale we spotted in August knocked a queen Nectar mattress to $659 – it's usually on sale for $699. (Learn more about this top-rated memory foam bed in our Nectar Mattress review.)
It's worth mentioning that Nectar has ditched its free bedding bundles, opting for lower mattress prices instead. I don't expect those freebies to make a comeback but you can still snag a bedding package that includes pillows, sheets, and a mattress protector for $159 (originally $599).
Black Friday mattress sales: quick tips
Late November is the best time of the year to buy a mattress thanks to Black Friday and Cyber Monday sales. However, if you want to maximize your value you need to shop smart. Here are four quick tips to follow when shopping this year's Black Friday mattress sales:
Know what you want ahead of time: Don't be swayed by discounts and brand recognition alone. Knowing how to choose a mattress for your sleep needs will save you from having to repeat the buying process.
Check the price history: We track sales all year long, making it possible for you to cross-reference current prices. Bookmark our general mattress sales page or any of our brand-specific hubs for easy access.
Bundles aren't always the best value: Who doesn't love free stuff? Well, if it's stuff you don't need you're throwing away your money. Mattresses alone are usually priced lower than bundles so really think about if you need new sheets.
Don't forget to read the reviews: We have an ever-expanding library of professional mattress reviews – but also seek feedback from everyday shoppers on the product pages. You can often filter these reviews by preference or keywords.
Get daily insight, inspiration and deals in your inbox
Get the hottest deals available in your inbox plus news, reviews, opinion, analysis and more from the TechRadar team.
Alison is a freelance writer and editor from Philadelphia, USA. She is an expert mattress tester and sleep product reviewer, and has been sharing trusted buying advice and retail news for over a decade. When she isn't reviewing mattresses or hunting for deals, Alison can be found teaching/training in martial arts, fawning over skincare, and indulging in her quarantine-borne hobby: cooking.