Google Pixel Fact File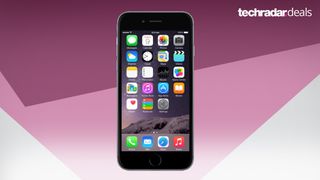 Release date: October 20 2016
Launch price: $649/£599/AU$1,079/Rs 57,000
Platform: Android 7.1
Storage: 32GB/128GB
Camera: 12.3MP / 8MP
Screen: 5-inch 1080x1920
Battery: 2770mAh
Colours: Quite Black, Very Silver, Really Blue
TechRadar rating: ★★★★1/2
Read TechRadar's full Google Pixel review
The Google Pixel was the search giant's first attempt to really produce a flagship handset that could go toe-to-toe with Samsung's and Apple's best. On the whole, Google succeeded, designing an excellent smartphone that was beautifully designed, packed with great features and was a great showcase for Google's Android mobile operating system.
It was such a success that Google has since launched a sequel - the imaginatively named Google Pixel 2. We were expecting that to mean some really enticing prices for the original. But conversely, Google Pixel prices have really shot up, so you may as well just get the successor - check out our cheapest Google Pixel 2 unlocked SIM-free prices page for today's cheapest deals.
If you're looking for a new SIM-free phone deal to replace a lost or stolen phone, or looking to save some serious cash by getting the Google Pixel with a cheap SIM only deal, then you've come to the right place. You can buy a new SIM for less than a fiver, so combining the two could save you a packet on a standard contract deal. Plus, you can go for a 12-month or even 30-day plan rather than committing to two years.
Today's cheapest Google Pixel unlocked / SIM free prices: