UPDATE: Microsoft's Xbox Series X and Series S consoles have officially launched in Australia. While the pair are sold out almost everywhere, Telstra is offering each console as part of its Xbox All Access service. Find out more about it below!
We research the best Xbox One sales to bring you the best value bundle deals every week. We generally find opting for an Xbox One bundle instead of a console-only deal is a smart way to go as you'll most likely get more for your money, with extra games and accessories thrown in to sweeten the deal.
To make finding the best Xbox One bundle deal less tasking, we've scoured the internet for the lowest prices on bundles and best console deals and rounded them up here in one spot for you.
As we stay indoors to self-isolate due to the threat of Covid-19, what better time to pick up a console and get stuck into some games? Below you will find the lowest prices in Australia for both the Xbox One S, Xbox One X and the newly released Xbox One S All-Digital Edition. Admittedly, it's getting tough to find consoles for sale at the moment, let alone great deals. That said, we're committed to bringing you the best Xbox One prices we can find during this difficult time.
Xbox All Access
As the new Xbox Series S and Series X consoles are coming up to their November 10 release date, Telstra is no longer offering the Xbox One S and One X as part of its Xbox All Access service.
Thankfully, the Aussie telco has announced that it will bring the upcoming Xbox Series S and Series X to its Xbox All Access program from launch day. Telstra's post-paid mobile or fixed broadband customers can now get an early heads up by pre-register their interest in receiving either next-gen console via Xbox All Access.
Pre-register for Xbox Series S or X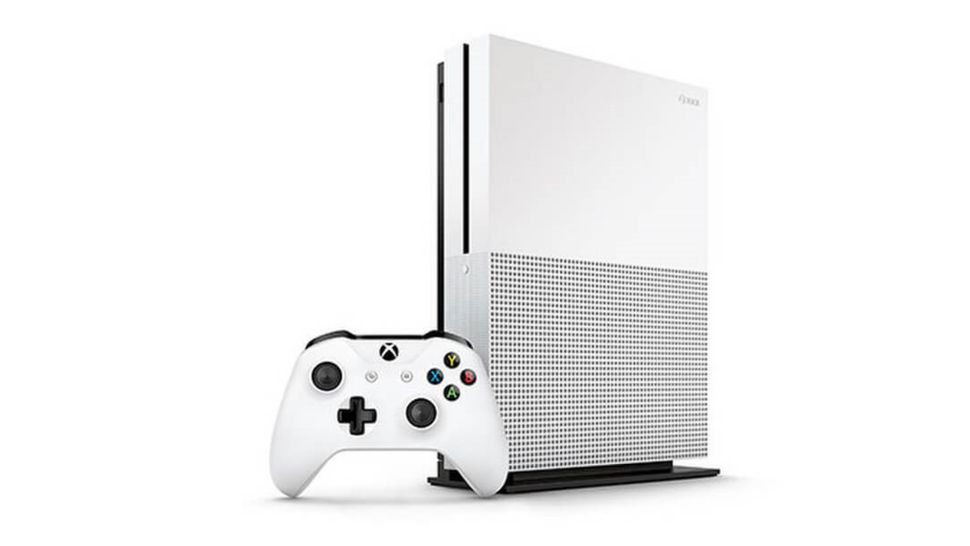 Xbox One S deals
With the unveiling of the Xbox One X, the Xbox One S has seen some impressive price drops and bundle deals with Microsoft going all out to pump up the pressure on its rivals. It was already often the cheapest console of the current generation, but with some of these savings on bundles and even Xbox One controllers, the price seems right.
At this point it's probably wiser to buy a bundle and score some wicked Xbox One games along with the unit, as some of them can come in cheaper than the standalone consoles themselves.
At once more elegant and more powerful, the slimmed-down design of the Xbox One S ditches the external power brick and chunky looks of the original Xbox One. More importantly, it comes kitted out with 4K visual support meaning you'll be able to watch specialised Blu-Ray and Netflix content in 4K.
Xbox One X deals
Unfortunately, there doesn't seem to be many Xbox One X deals available at the moment – even Microsoft's online store seems to be out of stock. There have even been reports that Microsoft may have discontinued the Xbox One X in the lead up to the release of Xbox Series X. That said, we expect some units will pop up from time to time. Keep an eye on this page for more One X stock as it becomes replenished.
Xbox Game Pass
Rather than spending hundreds of dollars on new games each month, the Xbox Game Pass service allows users to access a huge number of titles, including the latest first-party releases, for a very reasonable monthly fee.
For just AU$10.95 per month, subscribers can choose from over 100 high-quality games to play on PC. Alternatively, users can opt for Xbox Game Pass Ultimate for just AU$15.95 per month, which gives members unlimited access to the service's games on both PC and Xbox One. Click on one of the links below to discover more about what Xbox Game Pass has to offer.
Games and peripherals deals