Anyone with a PS4 console will know that you can never have too many controllers. Given that most console bundles will ship with one controller as standard, getting a second for some local couch co-op with friends or family – and possibly a third or fourth, if, you know, you have more than friend, opens up whole new avenues for play.
Sign up for Prime Day
You'll need to be an Amazon Prime member to take advantage of Prime Day deals. You can sign up for a free trial (opens in new tab), which will see you through Prime Day and which you can cancel after 30 days.
Right now, Amazon is offering some noteworthy discounts on DualShock 4 controllers in a range of colors, including classic black, blue, camo green, white and red in the UK (with some other jazzy options in the US). However, the sale will only last until 11.59pm tonight, so now is the time to buy if you're after a backup controller.
Exact pricing and availability varies between each model, but you can now get a DualShock 4 controller for only £34.99 in the UK (down from £44.99) and $44.10 in the US (down from $64.99). If you're happy with getting a controller in simple black, then you can pick one up from Amazon UK for just £29.99 right now.
The DualShock 4 has a great look and feel, with a built-in speaker and highly sensitive motion sensors. In our official DualShock 4 controller review, we called it a "thoroughly enjoyable PS4 controller to play with".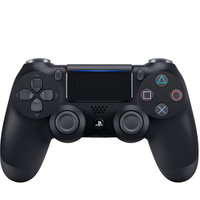 (opens in new tab)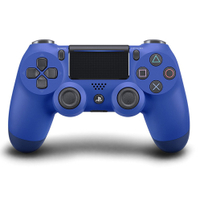 (opens in new tab)
DualShock 4 US deal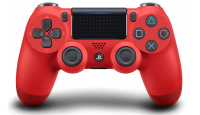 (opens in new tab)
So why not pick up a new controller, grab a few friends and take on some great PS4 couch co-op titles like Crash Team racing Nitro-Fueled, Overcooked 2 or FIFA 19? Just keep it clean.
TechRadar is scouring Amazon and all the major retailers' websites to round up all the top deals on Amazon Prime Day - and we've put all the best Prime Day deals in one simple-to-use place to help you find the offers that matter to you.