Torrenting by its very nature is a pretty risky thing to do. And while peer-to-peer sharing of big files is undeniably useful, you inevitably expose yourself to threats from bad actors. It means that using a VPN while you torrent is a no-brainer.
Among their many uses, torrenting VPNs ensure that your identity is anonymous when you download torrents and that all data shared or received by you is completely encrypted. That's the basic premise, but you can scroll down this page if you want more information on why using a VPN to torrent is a good idea.
Despite governments and internet providers attempting to stop it, downloading music, films and video games via P2P torrenting is still incredibly popular. Of course TechRadar doesn't condone any copyright-trampling activities, but we do worry about your safety when you're trying to watch, play and listen to stuff online. That's why we recommend using one of the best torrenting VPN options that we've listed below to ensure that your details stay private.
How to choose the best VPN for torrenting
The virtual private networks we've picked out all support torrents (not every VPN does) but - equally as important - are all equipped with the right features and tools that you require when torrenting.
A few are obvious, starting with privacy and security. You want a VPN with strong encryption protocols and port forwarding turned off by default (see further down this page for more details). A clear no-logs policy and guarantee are also crucial - the biggest VPN providers have even started to have these independently audited.
Download speeds are crucial, too - there's no point in choosing a VPN that throttles your speeds so much that downloads crawl along at a snail's pace. We also recommend only opting for torrenting VPNs that are watertight from DNS leaks and have a kill switch. The latter shuts down the internet connection if the VPN stops working, thus preventing your true IP from being exposed.
And a universal truth no matter what you use your VPN for, we always recommend providers that have excellent live chat support. Having a helpful head on hand whenever you need it is a real bonus. That said, the highest rated VPNs are also so straightforward and friendly to use, that you hopefully shouldn't need to fall back on customer support.
The best 5 torrenting VPNs in 2020:
Best torrenting VPN 2020 - Get 3 months free with an annual plan
Put simply, ExpressVPN boasts all the features you'd want from a VPN for torrenting - indeed, the provider also tops our overall best VPN list. The reasons are multifarious, so knowing where to start is tricky!
It's certainly fast. We tested its connection speed to multiple servers around the world (US, UK, Australia, Hong Kong, South Africa, Pakistan) and witnessed some of the best, most reliable connections of the 100+ VPNs we've reviewed. That's obviously a major advantage for anyone who downloads large files. In addition, P2P is available with unlimited bandwidth on all servers.
In terms of security, ExpressVPN ticks all the right boxes with strong encryption, its own secure server DNS and a range of VPN protocols, while the privacy policy clearly states that they keep no activity logs and no connection logs. We're glad to see effective kill switches for desktop and Android phones (just not on iOS, so worth noting if you mostly download torrents via your iPhone or iPad). Payment by Bitcoin is supported too.
The software's split tunneling feature for both Mac and Windows users is definitely worth mentioning as it allows users to choose to protect their torrent client only. That leaves all other online activities, such as web browsing or online gaming, unaffected by the VPN.
And should you encounter any problems with the VPN, 24/7 customer support is provided via live chat or email. ExpressVPN's offshore jurisdiction in the BVI is also a key advantage for protecting your anonymity.
Price-wise, ExpressVPN costs slightly more than other providers but it's certainly worth it for those who want the very best experience when torrenting via VPN.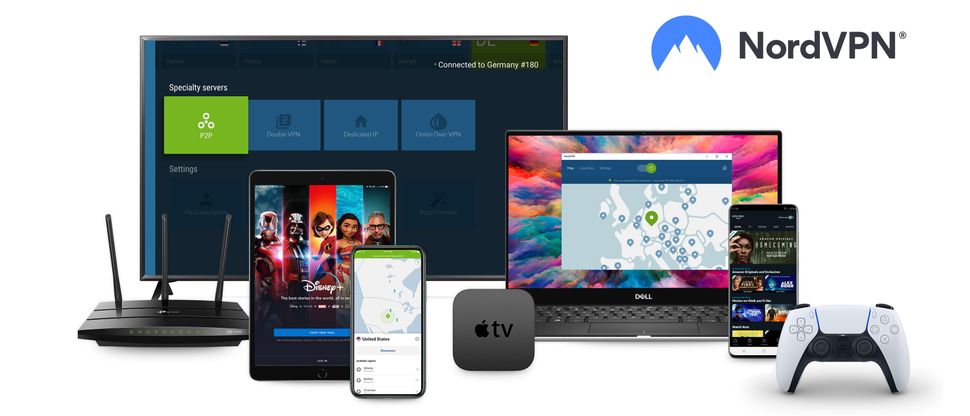 When talking about VPN security, NordVPN is one of the first names that springs to mind.
That's unsurprising when you consider the ultra-secure connections you get with IKEv2/IPsec, OpenVPN, PPTP, and L2TP protocols all supported. In fact, there are a certain number of 'Double VPN' servers which actually pass your data through two separate VPN servers for additional security. Furthermore, Onion over VPN is supported for extra privacy.
Like most top-notch VPNs, there's a clear no log policy, too. But Nord has gone the extra step by inviting external auditors to verify the security of their apps. And a new bug bounty program gives an incentive for anyone to uncover and report security problems with the service.
P2P is not supported on all servers, but the VPN offers ample server coverage, an automatic kill switch for Windows, Mac and iOS (with an easy-to-activate equivalent on Android), DNS leak blocking, a good client and great performance levels with steady download speeds.
Crypto is supported (Bitcoin, Ethereum and Ripple), and you have the option to try and cancel with its 30-day money-back guarantee. The multi-year plan is clearly the best choice in terms of pure value for money.
---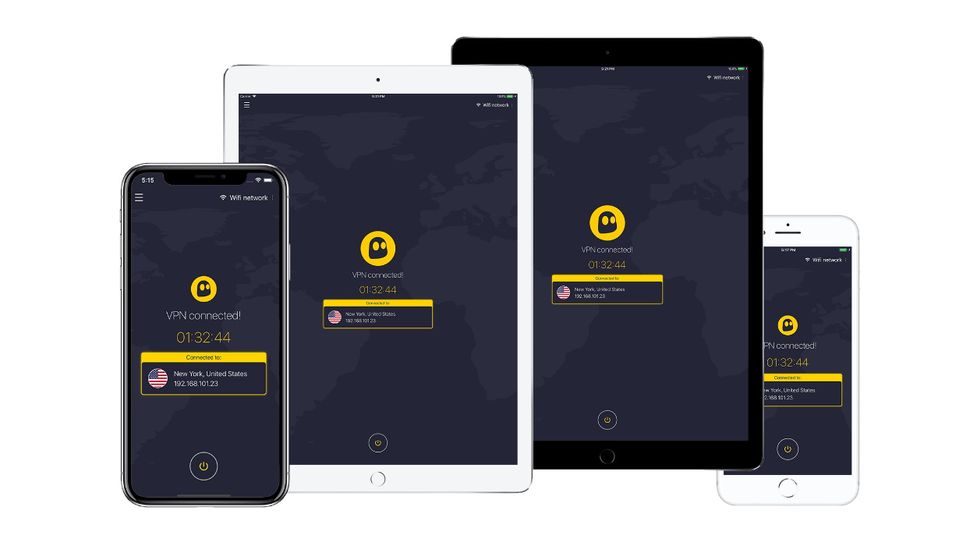 CyberGhost is a very good client when it comes to a VPN for torrenting.
We really like that it automatically connects to a P2P compatible server and then activates the most reasonable settings to speed up and protect your downloads. It even takes care of opening your torrent program when you connect. That means you can have peace of mind, without having to constantly adjust your settings and wonder whether you're remaining truly anonymous. The big fast 'Torrent Anonymously' button leaves you in no doubt at all.
Bitcoin is supported too if that's what your VPN needs are. But more generally we were pleased to see that CyberGhost abstains HTTPS requests in order to stay compatible with download managers that don't support this protocol. The privacy policy is clear with no-logs and a regular transparency report.
If you're torrenting away from the laptop, we have a lot of love for the provider's iOS and Android apps as well - they're almost as easy to use as the desktop version and feature kill switches turned on automatically by default. On that subject, CyberGhost's kill switches across platforms functioned admirably when we put them to the test.
DNS leak protection, random ports, your choice of OpenVPN or IKEv2 protocols. All that good security stuff is present - but CyberGhost has a little way to go to match the outright server speed of ExpressVPN and Nord. It does match them for value, though, making it an easy choice when we compiled our cheap VPN guide.
---
Private Internet Access is a good pick for torrenting for several reasons. Its performance is quite good and it has a whole bunch of servers, with each one supporting P2P. You also have support for port forwarding, which can help with optimizing your torrent performance. The clients are nice and user-friendly, although the mobile ones are somewhat low on features.
A small complaint is that there is hardly any mention of P2P on their support site. Still, that won't ruin the experience and the provider also doesn't store logs of any kind. For added anonymity, Bitcoin is supported.
Sadly there is no free trial but all the plans are very affordable. You have a choice of three plans, with the 2-year plan being the best option (you also get three extra months).
---
One of the features that will always stand out about Windscribe is the fact that a single subscription covers you for unlimited devices. So if you do your torrenting (or, indeed, whatever you use your VPN for) on multiple devices, Windscribe lets you keep adding more and more. In addition, P2P is supported on most servers.
But that's not the only major selling point. Another is its no-logging policy. We know that anonymity is a key consideration when you're downloading a VPN for the purpose of sourcing torrents, so Windscribe climbs up our chart for that reason. Bitcoin is supported here as well. And we really like that you can use 2GB of data per month for free without even handing over an email address.
There's no 24/7 support - the kind of asset that makes the likes of Express above really standout.
Apart from the two plans (monthly and yearly), there is a third one, called "Build a plan", which allows you to customize your plan by adding only the locations you want, with $1 per location.
---
Do I really need a VPN for torrenting?
We'd highly recommend it - especially if you're main reason for doing so is to downloaded pirated videos and games. Because torrenting VPNs effectively make your movements online anonymous, nobody can tie your activity back to your IP address. So you don't need to worry about aggressive letters through the door telling you to cease and desist.
Is torrenting safe with a VPN?
As well as giving all the data you exchange online end-to-end encryption, torrenting with a VPN turned on also helps to keep your identity completely anonymous. That means there's no chance for your ISP or anybody else finding out who you are or what you're downloading online.
Is a free download good enough for torrenting?
In a word...no. There are some genuinely excellent free VPN downloads out there that function perfectly well for letting you check emails on public Wi-Fi and basic IP spoofing. But they tend to limit the data you use and throttle internet speed. So for torrenting, it pays to grab a premium version like ExpressVPN or NordVPN.
What does a kill switch do?
VPNs are fantastic for online privacy, but if your VPN connection drops for any reason you'll immediately be at risk from having your IP details leaked - a real problem if you're downloading something dodgy. A kill switch shuts off your entire internet connection the moment its own connection drops, and thus keeps your IP address hidden.
What are DNS leaks?
A DNS leak is a type of security flaw that effectively allows your IP address to be seen by other people, for example cybercriminals or the government. Any VPN worth its salt will have strong encryption measures and protocols in place that make sure DNS leaks aren't possible and therefore keep you anonymous online.
What VPN companies said about port forwarding
We approached some of the biggest VPN companies in the world to get their thoughts on torrenting and port forwarding and this is what three of them had to say.
"We don't support port forwarding, almost no VPNs do. In order for true port forwarding to work, the customer would need a dedicated IP. We use shared IP's for enhanced privacy. A little explanation: It's impossible to do port forwarding when everyone shares the same IP address on the VPN server. Because you'd run into port collisions. However, torrenting still works fine on the VPN. Why? Because of NAT. A torrent client makes an outbound connection to a seeder with an ephemeral port, then the server associates that connection to your private/internal IP address via connection tracking (conntrack) / NAT. Inbound connections then work through that. It's more or less the same how NAT would work in your home environment on your router. You might be wondering: What's the difference between port forwarding & NAT? Port forwarding dedicates a specific port to a specific client. Say for instance you wanted to start a Minecraft server on port 25565. You'd setup your router to tell it All connections for port 25565 should be directed to 192.168.1.10 (which is your PC for example) then the router knows that 25565 should ALWAYS be forwarded to that specific IP on your network. This works well for your home, but it doesn't work well for VPN's where multiple users would want to open the same port for the same reasons. NAT, on the other hand, opens ports based on association, and it assigns the ports at random so it avoids space exhaustion and collision."

"We do not support port forwarding as it might lead to service abuse. Meanwhile, P2P traffic is allowed on the portion of designated servers."

"We have opted to not to allow port forwarding due to potential abuse and security risks that exposes. It is the same policy as a number of other VPN providers on the market. Many customers believe our speeds for torrenting are fast nevertheless, and in our internal testing port forwarding often has little impact on speeds when downloading popular legal torrent files. There are a number of VPNs that do offer port forwarding if that is something you are looking for, but unfortunately we do not offer that.
Read more: