While the United Arab Emirates, especially Dubai, keep attracting more and more tourists and businesspeople, its internet traffic is well-known to be heavily monitored and regimentally censored. That's why the best VPN services are essential to protect your online privacy and access restricted sites — no matter if you are a resident, expat, or just passing by.
Online content isn't just censored, though. Authorities also ban the use of VoIP (Voice over Internet Protocol) apps such as WhatsApp, FaceTime, and Skype. This means that a UAE VPN is also a necessity if you want to keep in touch with loved ones free of charge during your stay.
By hiding your real IP address, a VPN for the UAE can make you appear as though you're in a complete different location. This grants you the access to such services and other blocked content, while boosting your online anonymity and preventing snoopers to track you down.
As the government is working hard to restrict VPNs' personal usage, you should choose your security service cautiously. Likewise, we also recommend installing your UAE VPN before you arrive in the country. Keep reading as we narrow down the top VPN for the UAE and Dubai with our top five choices.
Our list of today's top 3 best UAE/Dubai VPNs:
What makes a good VPN for UAE and Dubai?
When it comes to the UAE and Dubai, your most important feature in a VPN is its ability to get around the blocking from the government and networks like Etisalat and Du as well as any other geo-restrictions.
Since there are specific blocks on the likes of WhatsApp, Skype, Zoom and Google Meet, a VPN can more than earn its cost when you're over there. Watch out for services offering a reliable VPN obfuscation technology, able to bypass even the toughest restrictions.
You also want top-notch security features to protect your online anonymity from prying eyes like reliable encryption protocol and nice extras like a kill switch, as well as a strict no-log policy (even better if that's independently audited) to be sure none of your sensitive data are never retained.
Fast speeds and huge network coverage (especially in and around the UAE) are also important factors. Once online, you'll want to actually be able to enjoy reliable connection to easily stream your favorite shows or have Skype chats without talking to a mess of jumpy pixels.
The 24/7 live chat support is also invaluable as it'll mean you can rest easy knowing even if you run into problems, there is a professional that's probably dealt with them before ready to help.
---
The best UAE/Dubai VPN in 2023:
Best UAE and Dubai VPN 2022 - Get 3 months free with an annual plan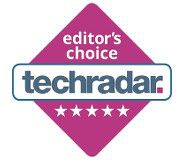 The best all-round virtual private network is ExpressVPN, for both the UAE and Dubai as well as pretty much anywhere else. Anonymity and security are big positives with Express as it boasts enterprise-grade AES-256 encryption, numerous protocols to choose from (including its very own, speedy and open-sourced Lightway model), a kill switch on most platforms plus IPv6 leak protection.
We especially love its tried and tested 24/7 live chat support. All that good stuff above is largely useless if you can't get it working. Plus, it boasts a secure international network with great unblocking powers and obfuscated servers so that UAE ISPs will struggle to detect that you're using a VPN service. It also allows you to watch BBC iPlayer or US Netflix while in Dubai, for example.
The only real downside is that, at the time of writing, ExpressVPN doesn't have servers within the country. So, if you need to privately browse locally, this may be not the service for you. It also has a limit to five simultaneous connections at once —some providers allow use on one subscription for unlimited devices these days. But even that should be plenty for most users.
It is worth noting that we experienced a decrease in its top speeds last time we checked, dropping from 630 to 560Mbps when using Lightway. However, our cybersecurity expert Mike Williams assures that these results should be enough for most users. Anyway, there's no need to take our word for granted, as you can try it out yourself with its 30-day money-back guarantee instead.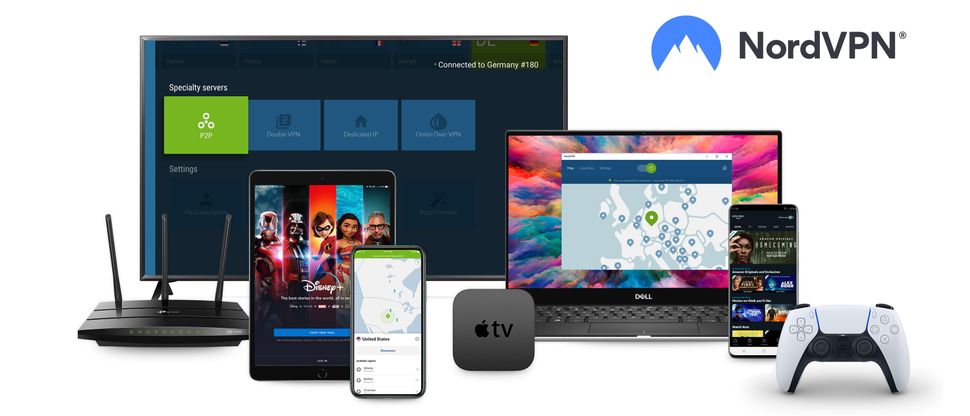 Perhaps the best known VPN name on the market, NordVPN got its fame thanks to some impressive performances. And it hasn't given any signs to pull back either, with improved connection speeds reaching 820 Mbps with WireGuard and 470 with OpenVPN last time we checked.
Its focus on security is pretty evident with things like double kill switches, DNS leak protection and 256-bit encryption. To enhance your security even further, switch on its Double VPN option and all your internet traffic will be encrypted not once, but twice. Plus, its new addition Meshnet is ideal for those seeking to secure their workload across multiple devices.
NordVPN boasts over 5,500 speedy servers dotted about the globe that can be accessed from the UAE with great reliability. Some of those are actually in the UAE, a great feature if you live locally and want to keep search results locally focused. These UAE-based locations even host obfuscated servers that are specifically configured to bypass network firewalls in countries with the toughest restrictions.
Despite restriction efforts by Etisalat and Du, NordVPN performs well as both a Netflix VPN and BBC iPlayer VPN while in the UAE. Yet, we aren't fans of its map-based interface on smaller screens and its browser extensions are still a bit basic. But, you can count on speedy 24/7 live chat support to address any issues in no time and a 30-day money-back guarantee to try it out yourself risk-free.
---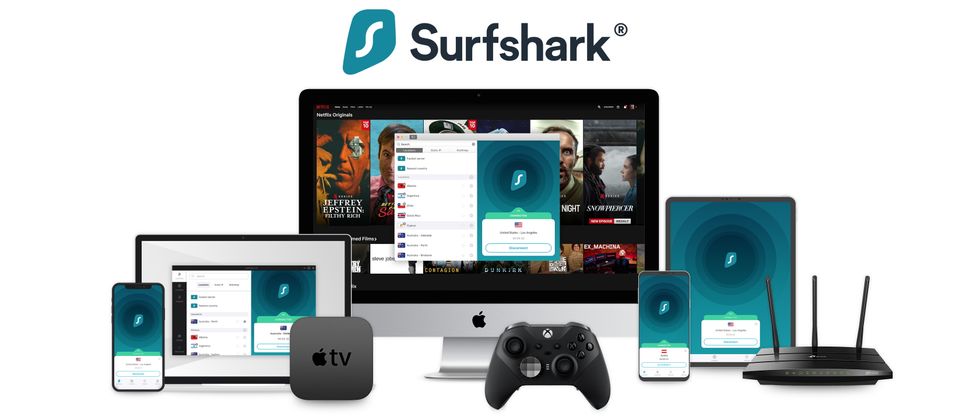 You may be drawn to Surfshark because of the price. But you'll keep using it because of the impressive feature list, easy-to-use apps, and performance that punches well above the affordability of this VPN service. Despite being a budget option, Surfshark is still one of our favorite overall services.
Among its 3,200+ servers across the world, Surfshark offers UAE servers as well. That's ideal for those living there or staying for prolonged periods. Turn on its obfuscation option - here called Camouflage mode - to escape UAE VPN blocks and boost reliability. Plus, its No Borders feature will automatically connect you to the servers performing the best under network restrictions.
Surfshark also sits among the most secure VPN services thanks to its top-notch features like DNS leak protection, kill switch and an AES-256 encryption with double-hop for extra safety, but also split tunneling for easy access to areas outside the VPN. An IP rotator feature included with its new Nexus technology will make it even more difficult to track your online activities.
From Netflix and Hulu to iPlayer and Peacock, Surfshark is a great streaming VPN unblocking all the major streaming platforms. It even do so while giving you great speeds, too. However, it's worth noting that while Shurfshark was the fastest VPN we tried out when connected to WireGuard, its speeds were below average with OpenVPN. But that's unlikely to be a huge factor for most users.
---
Not the cheapest service around, but when it comes to internet freedom ProtonVPN shows some serious commitment. For starters, it recently boosted the network for its free VPN from 29 to over 100 free servers. We also love its wide range of security features, like its ad blocker, NetShield, terrific kill switches, powerful encryption, DNS leak protection and built-in Tor support for accessing Onion sites.
Paid subscribers can choose among more than 1,800 servers across 85+ locations, too. These include 12 located within UAE borders. Users who need extra security can even enjoy its Secure Core tech and have their traffic rerouted through multiple ultra-secure servers instead. This means your unencrypted data will still be safe even if the UAE server got compromised.
When it comes to speed, we have experienced some slower speeds this time around, with its WireGuard peaks dropping from 670 to 510Mpbs. However, this is unlikely to be a problem for most users. Proton also boasts great unlocking power, allowing to easily access foreign libraries of the likes of Netflix, iPlayer, Amazon Prime and Disney+ during your stay in the UAE.
Unlike its aforementioned competitors, Proton doesn't have a 24/7 live chat just yet. This may be a problem for some customers, especially those new to the world of VPNs. Despite this, for those already comfortable using VPNs, it's a privacy-focused provider that's well worth testing out.
---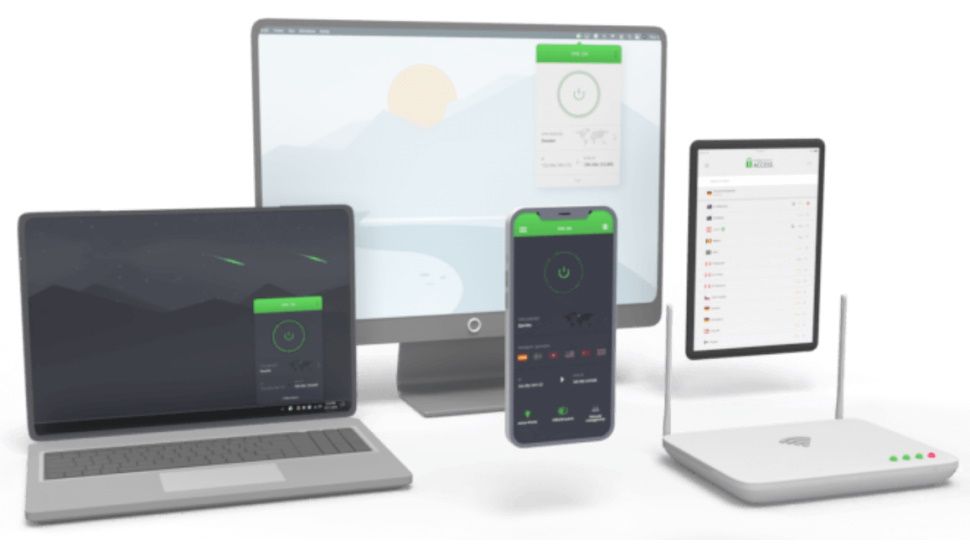 A provider that we see constantly improving, Private Internet Access (PIA) has recently lowered its price even beating Surfshark as the cheapest service out there. But as its price got lower, PIA's network coverage did quite the opposite. Users can now choose among over 10,000 servers across 84 countries. Some of those are located in the UAE, too, allowing you to browse locally, if you wish.
In the privacy front, PIA offers a long list of options that will accommodate any types of users - especially those more advanced. These include an excellent kill switch, browser extensions with extra privacy perks, open-source apps and a live chat support service. A recently added SmartDNS feature will help you to smoothly bypass online censorship and streaming geo-restrictions, too.
During our testing, it successfully unlocked US Netflix, Amazon Prime Video, BBC iPlayer and Disney+. It's not quite as good as previous services yet, though, as it failed to do so with failed to do so with 10Play and some foreign Netflix catalogs.
In terms of speed, PIA is not yet among the fastest VPN services, too. But in reality, it's still capable of speeds far faster than your average domestic internet connection - its peaks even rose from 450 to 510Mbps when using WireGuard. Plus, the provider is showing commitment in transparency with an independently audited no-logging policy under its belts, and one on its security infrastructure coming soon.
---
VPN for UAE and Dubai FAQ
Are VPNs illegal in the UAE?
Due to how heavily the UAE relies on the use of VPN in businesses, the government has not outright banned them. The use of a VPN, therefore, is not illegal.
That said, like in just about any country where a VPN is legal, that doesn't automatically give you a safety net if you're found to be committing crimes behind a VPN.
It has been stated those using a VPN for the "purpose of committing a crime or prevent its discovery" could face a fine of up to AED2,000,000. That's about $500,000. It is worth noting that also accessing restricted content such as dating, gambling, pornography, drugs, and VoIP websites is against the law in the UAE and sanctionable with fines.
We do not condone breaking the law, and it is at the user's discretion to determine the risk of using a VPN.
Are VPNs working in the UAE?
VPN services are facing more and more obstacles to operate within the country. And that's why the UAE government is actively blocking personal VPN usage to prevent people to bypass the restrictions in place.
The situation is complex and ever-changing, with VPN providers doping the best they can to find new ways to escape these blocks.
The good news is that some of the VPN services listed here use obfuscated servers able to evade VPN detection. Plus, they all offer a 30-day money-back guarantee so that you can try them out without losing any money.
Why should you download a UAE VPN?
As outlined, there are a number of reasons having a VPN for the UAE and Dubai is a good idea. With the ability to bypass internet censorship and access content, you can also use the usual messaging apps like WhatsApp, Facebook Messenger and so on and work around Etisalat and Du's monopoly of the VoIP market.
Of course, as is a popular perk of a VPN, you can stream even more, including live sporting events, Netflix, BBC iPlayer and more when outside the country. Great for travelers and expats especially, this allows you to access broadcasts from your home country by virtually relocating thanks to a streaming VPN.
---