SIM-free, unlocked - whatever the term is where you live, getting a phone without being tied down to a contract will for many people be the obvious way to go. But with so many unlocked phones out there, which one should you go for.
Here, we've tracked down all of the best SIM-free mobile phones and listed them in our order of what we think are the best choices. We'll give you the run down on not only the premium phones like the iPhone 12 and Galaxy S20 Plus, but also the best prices for some of the budget favorites like the cheap and powerful Moto G7 Power and now surprisingly affordable iPhone 7.
SIM-free mobile phones have become increasingly popular in the last few years. When flagship phones go on sale, it's usually very expensive to get them on contract. It can be a lot cheaper to buy the phone unlocked instead and pair them with a bargain SIM only deal. But the RRPs of phones direct from the manufacturer are very rarely the cheapest way to get hold of your shiny new smartphone. And that's where TechRadar comes in...
So take a look through our top 15 unlocked phones, with an excerpt from our full reviews in case you're still umm-ing and ah-ing. And for a quickfire rundown, you can scroll to the bottom of this page and use our bespoke price comparison chart to find the perfect SIM-free mobile phone for you.
Best SIM-free and unlocked smartphones:
Samsung's latest, the Galaxy S20 is offering some top-notch specs in pretty much every area. Strong camera, impressive internal power, a large battery - it's all here with this device and if you choose the more expensive version, you'll even get 5G capabilities.
And in the typical nature of Samsung, it has also launched two other new handsets - the S20 Ultra and the Samsung Galaxy S20 Plus. Both cost a fair bit more than the S20 but offer some of the best specs on the market.
Ever since the iPhone 12 came out, we've seen the price of the iPhone 11 come way down. Now, it is a good £100+ cheaper making it the perfect iPhone for most people.
While it doesn't offer Apple's latest specs anymore, it really isn't far off, offering a similar camera performance to the 12, a still very high powered processor and a bunch more top notch features.
The Google Pixel 5 a number of factors Google has always been good at with a few areas it usually struggles at. Like normal, it has a truly excellent camera performance, the UI is intuitive and the leading option in Android thanks to its leading position as the first to get updates and unique features and even the price tag is Google's usual trend of affordable.
Where Google normally struggles in RAM and battery, improvements have clearly been made to make it a top-tier option.
Samsung's 2020 venture into the world of Note devices and S pens is a promising option for most Android fans. Not only does it come with a lower RRP than the previous Samsung Galaxy Note 10, but it also saw a number of jumps in specs.
The latency of the S pen dropped right down to reduce any major lag, the cameras saw a major improvement and even the battery got a major bump. While you could go for the Samsung Galaxy Note 20 Ultra with market-leading specs, the price tag attached will be pretty off-putting.
The OnePlus 8 is a phone many likely don't consider and yet it is the perfect option to compete with Samsung and Apple flagships. It offers similar designs, specs and features to the Samsung S20, while dropping the price down a decent amount.
You're getting 5G specs, an impressive battery cap and even a powerful processor.
The iPhone 12 is a bit of a double edged sword. While it provides Apple's best specs with the introduction of 5G and the A14 Bionic chip, it gets there by driving the price up a fair way.
While the iPhone 12 range is now Apple's best, a recent price drop on the iPhone 11 has made it the better device for the large majority of people right now.
Best budget SIM-free and unlocked phones: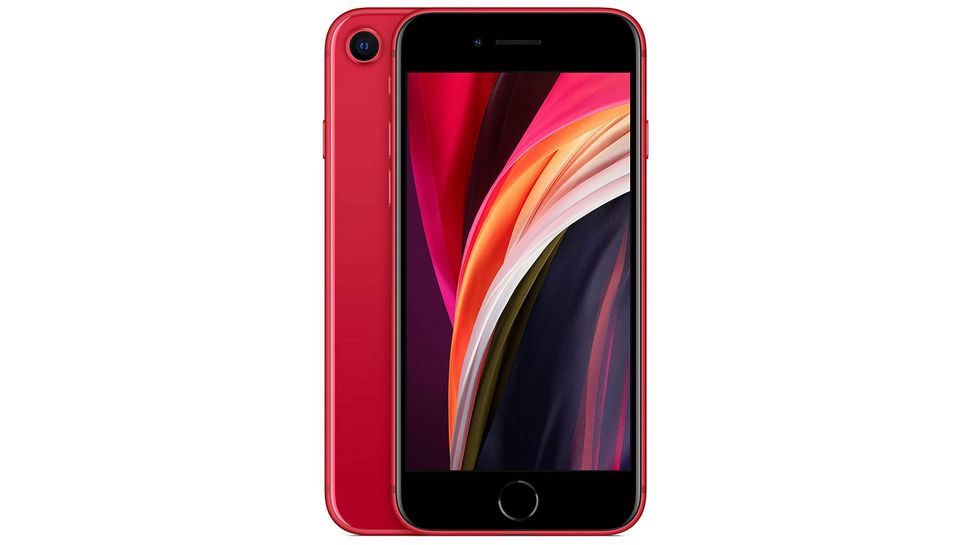 The iPhone SE is an odd Apple release in 2020. It's extremely cheap by Apple's standards at just £419 but it looks nothing like most recent launches. In fact, it has the exact same body as the older iPhone 8.
So why is it worth buying? Apple has decked it out with a few high-end specs, most important of which is the A13 Bionic chip - the same processor found in the iPhone 11.
That means you can now get a cheap iPhone without having to go a few years back on specs.
Yes, it is by no means the newest device from Samsung but the S9 provides an exceptionally affordable price for those who don't care about being on the most up to date device.
You fall back to 2018 but luckily Samsung was ahead of its time! You're getting a high-end display, a 3000mAh battery and a surprisingly competent camera array. All-in-all, if you're looking for Samsung on a budget, this is a good way to go.
When it comes to 2020 budget phones, the OnePlus Nord looks like one of the best choices out there. It costs roughly half of what you are going to be paying for most flagship devices but still delivers on a lot of the specs.
It has a stylish design, an impressive camera array and even goes big on its processor. While it doesn't have the biggest battery, an official IP rating or wireless charging, this is still one of the best budget Android devices around.
You might be thinking, on a guide like this with some of the world's best phones - what's the iPhone 7 doing here? Well, with all of the other devices having some slightly less than affordable pricetag, the iPhone 7 fills that smartphone shaped hole in your life without hitting you with a hefty price tag.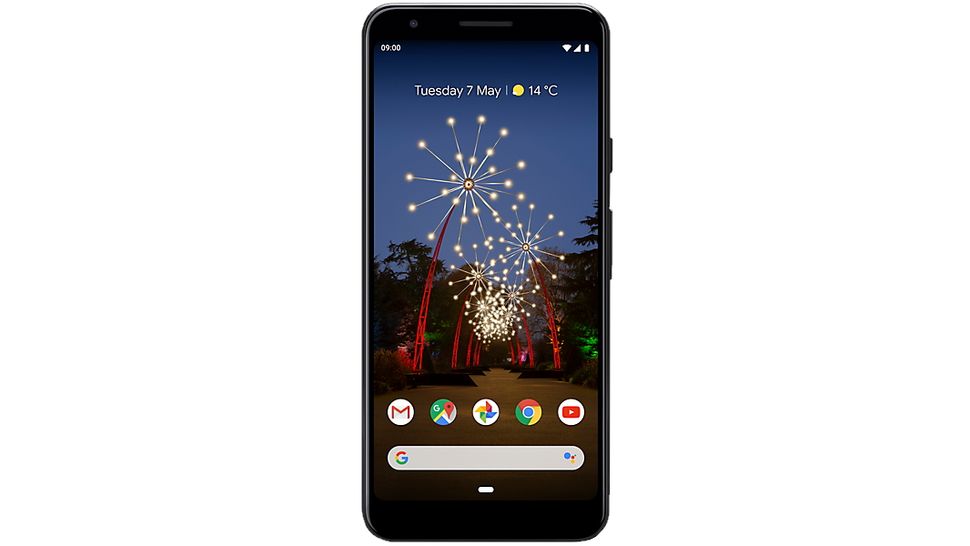 The Google Pixel 4a is the latest option from the brand, offering an exceptionally low price point for one of the best camera phones around. The Google Pixel 4a, while not the fastest or most powerful phone around, manages to provide a lot of impressive specs for the price.
The Samsung Galaxy S20 Plus and Note 10 above aren't exactly affordable. If you're looking for Samsung at an affordable price tag, this could well be the way to go. The Samsung Galaxy A71 is one of Samsung's many affordable 'A' series devices but despite this, it is still pretty specced-out.
A giant 4500 mAh battery, a surprisingly powerful processor, 6.7-inch AMOLED display and a number of other higher-tier features can be found on board the Galaxy A71.
Getting a top of the range smartphone is becoming less and less financially achievable as time goes on, so why not get a phone that simply mimics a flagship? The Honor 20 is a device sporting impressive camera specs and for its price, a surprisingly powerful processor.
And for those that find the phone lacking slightly, an upgrade to a Honor 20 Pro deal could solve your issues...for an increased price of course.
The second iteration of this device (yes, that explains the date in the name), the Huawei P Smart has had time to mature and grow. Now, it comes with an impressive battery, ample storage, a pretty decent camera and most importantly, a price tag you really can't grumble at.
Welcome back, old friend! Pure nostalgia may be the primary jet-fuel that makes this revamped classic fly off the shelves, but for such a low price the Nokia 3310 may genuinely suit you as a second device to take to festivals or keep in your bag for emergencies. It's some way off the capabilities of actual smartphones, but...well, did we mention Snake?
What are SIM-free mobile phones?
As the name implies, these are simply devices that come without a SIM card. That means that you can go out and buy your own SIM only deal, allowing you to find the cheapest prices, 1-month contracts or affordable options for big data. This can often end up leading to the cheapest overall price, as long as you don't mind paying upfront for the phone.
Can I put any SIM in a SIM-free mobile phone?
Yes, any SIM will work in a SIM-free phone. You simply need to choose which SIM works for you and then slot it into the phone. The only real exception comes from the new range of 5G SIMs. To use a 5G SIM you will need to also invest in a 5G phone deal.
Can I get a SIM-free mobile phone refurbished?
If you want to try and save a bit more money then you can always go refurbished instead. With a refurbished phone, most retailers now offer guarantees, pristine editions and the option to repair the phone if there is a problem.
Refurbished is likely the cheapest way you'll find to get a SIM-free mobile phone.