No longer the newest Apple device, iPhone XR deals are rapidly falling in price. And for those wanting Apple at its more high-end point, the iPhone XR could well be the way to go, combining great prices and top specs.
And that is excellent news for those wanting an impressive iPhone without pouring huge amounts of money into it. iPhone XR deals were already classed as Apple's 'affordable flagship' and now, that idea is even more true.
Up until the launch of the iPhone 11, this was the largest battery of any iPhone making it the go to option for those pushing their device to its limits. And, with an array of different colours and a powerful A12 bionic chip, the iPhone XR stands out as a great option for those not worried about getting Apple's latest.
Falling into the mid-range area of the phone market right now, the iPhone XR gives competition to Huawei and Samsung's P30 and S10e and for all of the fans of Apple, iPhone XR deals will be the obvious choice to go for.
So if you're ready to invest in iPhone XR deals, you can compare all of the best offers below using our custom made comparison chart or find out more about this phone and its offers down below.
Luckily, now seems to be the perfect time to get an iPhone XR deal, with Black Friday now just around the corner. And yet, although it hasn't actually arrived yet, we're already seeing prices shoot down.
Along with the regular offers on this phone, we've also picked out the best that Black Friday has to offer so you can get the absolute best price.
The best Black Friday iPhone XR deals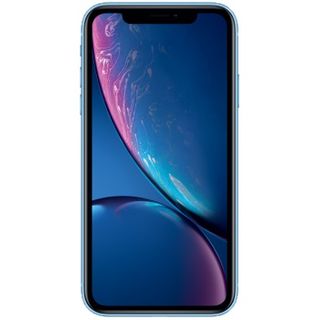 iPhone XR from Mobiles.co.uk | O2 | £140 upfront (with 10OFF code) | 30GB data | Unlimited minutes and texts | £30 per month + £75 cashback
We're not saying (yet) that this will be the best iPhone XR deal we'll see all Black Friday, but it will take something pretty special to beat it. Getting a chunky 30GB of data on the iPhone XR and paying under £800 over the term is a deal as rare as hen's teeth.
View Deal
Compare the best iPhone XR deals
Top 5 iPhone XR deals in the UK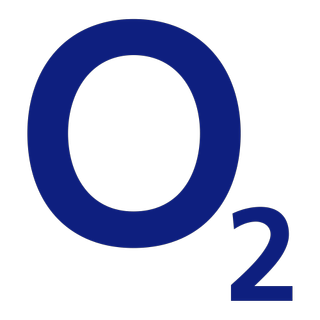 iPhone XR | £290 upfront | 2GB data | Unlimited minutes and texts | £20pm
There is two features to notice with this offer and they are both to do with the price. First, the upfront costs coming in at £290 seems like a lot. But then follow that up with monthly prices of £20 and this is the best price we've seen on the iPhone XR in a very long time! Total cost over 24 months is £770

Get affordable monthly bills with Mobile Phones Direct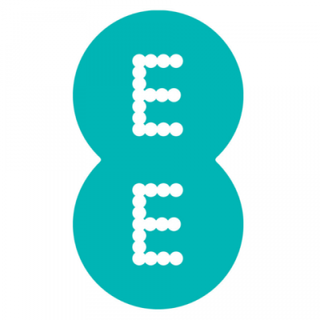 iPhone XR | FREE upfront | 75GB data | Unlimited minutes and texts | £36pm
When it comes to iPhone XR deals on EE, none look as good as this. You're paying nothing upfront to drop the monthly costs down to £36. That combined with the 75GB that is on offer makes this a stellar offer. Not to mention EE's superfast 4G speeds! Total cost over 24 months is £864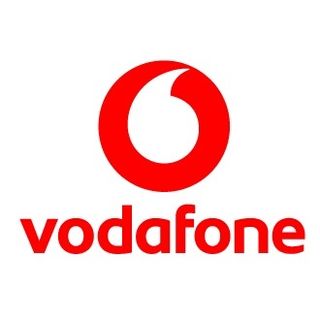 iPhone XR | FREE upfront | All-you-can-eat data | Unlimited minutes and texts | £45pm
At one point recently, getting unlimited data on the iPhone XR was an affordable option. Now, the price has gone back up. It is still affordable at £45 a month and still one of the best iPhone XR deals around right now. Total cost over 24 months is £1,080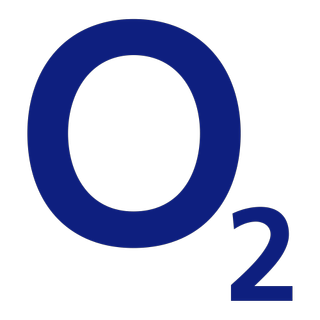 iPhone XR | £150 upfront | 3GB data | Unlimited calls and texts | £28pm
This offer builds on the above O2 offer, splitting the bills more evenly between upfront and monthly bills. Paying £28 a month and £150 upfront makes this an excellent overall price on this older iPhone. Total cost over 24 months is £822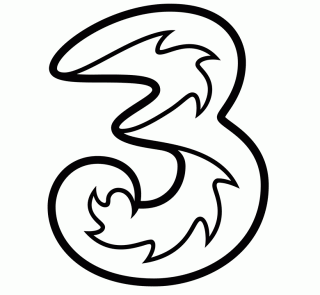 iPhone XR | £29 upfront | 100GB data | Unlimited minutes and texts | £37pm
For a brief period this offer completely disappeared but luckily it has made a dramatic return! With monthly bills of £39 and an upfront spend of just £29, this works out as one of our favourite iPhone XR deals around. Without going for the unlimited data offer above you won't be able to find a deal quite as good as this. Total cost over 24 months is £917
iPhone XR review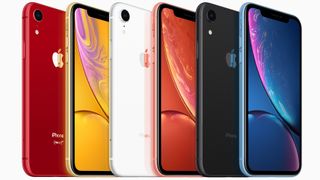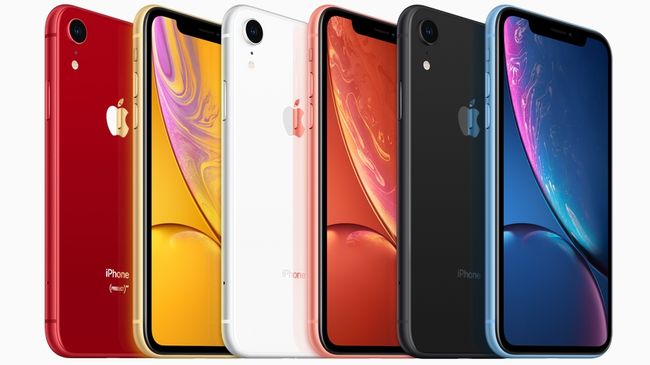 iPhone XR review in brief
Best value flagship iPhone you can buy
Screen size: 6.1-inch | Display: Liquid Retina 828 x 1792 | Rear camera: 12MP | Weight: 194g | OS: iOS 12 | RAM: 3GB | Storage: 64GB/128GB/256GB | External storage: No | Battery: 2942mAh
Delicious large display
Camera improvements
Lots of fun colours to choose from
Chunkier design than some
The home button is dead, long live the notch! It features on what immediately becomes the best value iPhone on the market, with the iPhone XR having all the appearance of more premium models but at a considerably lower cost.
There's no dual lens here, but the main camera does have a 12MP sensor and smart HDR. Excellent photos - in low light or otherwise - are more or less guaranteed. The innards are as finely tuned as ever and call is shallow but we're loving that clutch of new colours. A welcome change from muted Space Grey and Rose Gold.
If you've been an iPhone user for a while and have been waiting for an end to the customary incremental upgrades Apple usually launches, then 2018 may be the time to upgrade your iPhone.
Read TechRadar's full iPhone XR review