The cheapest MacBook Air deals in December 2023
All the lowest prices for a MacBook Air that are available today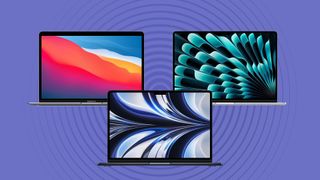 (Image credit: Future / Apple)
We've tested every model and – no matter which one you buy – we think the MacBook Air is one of the best laptops you can buy today. But there's no need to pay the full price for one of these premium machines when MacBook Air deals are available all the time. We've got all the best ones right here - whether you want the latest 15-inch model or either of the 13-inch versions with the M2 chip or the older M1 chip.
Remember, though, that this year's Black Friday deals get underway very soon and we will bring you all the best Black Friday MacBook deals as we spot them over the next few months.
If you want to take a look at the latest offers on other Apple laptops, these are covered and compared in our regular roundup of the best MacBook deals and MacBook Pro deals.
There's also our guide to the best laptop deals and the latest Chromebook deals for those with less to spend and who prefer a Windows or Chrome OS device.
Today's best MacBook Air deals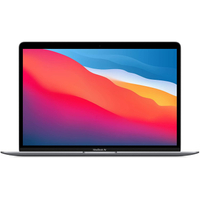 MacBook Air 13-inch (M1): was $999.99 now $749.99 at Best Buy
The 2020 Apple MacBook Air with an M1 chip is a little old now but it's still one of the best laptops ever made - and Best Buy now has it for the record-low price. Our MacBook Air M1 review awarded the device 4.5 stars out of five, where we particularly praised Apple's premium device for its speed, responsiveness, beautiful design, and long-lasting battery life.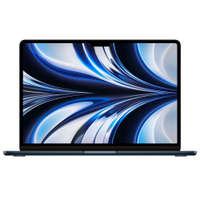 MacBook Air 13-inch (M2): was $1,199 now $949 at Best Buy
Best Buy has the MacBook Air M2 for its lowest-ever price if you'd prefer the more up-to-date model. We concluded that this is the best laptop you can buy in our MacBook Air M2 review thanks to the stylish design, clear display, impressive performance and long battery life. This is the one to get if you need a premium powerhouse for creative apps such as photo editing, video editing and more intense workloads. The M1 is still up to those jobs too, though, so you'll be fine with the cheaper option if your budget is smaller - but it's worth the upgrade if you can afford it.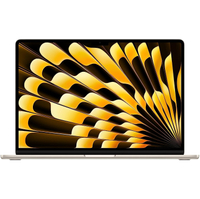 MacBook Air 15-inch (M2): was $1,299 now $1,049 at Amazon
It may essentially be just a larger version of the MacBook Air 13-inch, but if that's what you want then that's what you get - and it's now reduced to its lowest price yet. Our MacBook Air 15-inch review praised the display, performance, design and speaker array, although we did think the jump in size hurt one of the MacBook Air's key selling points - its portability. Nevertheless, the is still an impressive laptop at a good price following the first-ever $200 discount.
MacBook Air deals
Bigger doesn't always mean better
CPU: Apple M2 | Graphics: 8 or 10-core GPU | Screen: 15.3-inch, 2,880 x 1,864 Liquid Retina display (backlit LED, IPS, 500 nits brightness, wide color P3 gamut) | Memory: 8 to 24GB | Storage: 256GB to 2TB | Dimensions: 13.40 x 9.35 x 0.45 inches (34.04 x 23.76 x 1.15cm; W x D x H)
Large screen
Slim design
Reasonable price
No performance upgrades
Given it only launched very recently, there have been very few deals on the new MacBook Air 15-inch. All we've seen so far are small discounts of around $50 / £50 off the recommended price, so nothing to get truly excited about.
Equally, as we said in our MacBook Air 15-inch review, it's not a must-buy laptop, either. Sure, it has a larger display, but apart from that it's completely identical to the 13-inch version with similar levels of performance thanks to the inclusion of the M2 chip.
An impressive but expensive new model
CPU: Apple M2 | Graphics: 8 or 10-core GPU | Screen: 13.6-inch, 2,560 x 1,664 Liquid Retina display (backlit LED, IPS, 500 nits brightness, wide color P3 gamut) | Memory: 8 to 24GB | Storage: 256GB to 2TB | Dimensions: 11.97 x 8.46 x 0.44 inches (30.41 x 21.5 x 1.13cm; W x D x H)
Excellent performance
Long battery life
Stylish new design
Poor value for money
Even though the MacBook Air M2 is still relatively new, we've seen it regularly discounted from the recommended price of $1,199 / £1,249. There have been price cuts of around $200 / £200 whenever it has been on sale, so this is what to look out for when buying. Perhaps we'll see some bigger reductions during this year's Black Friday.
Fancy buying it now? You can find today's best prices above. You will certainly find a better deal on the older M1 version, though, and our MacBook Air M2 (2022) review suggests this might be the wiser move anyway. You won't compromise too much on performance, even with the upgraded M2 chip inside, as it's still capable of handling all your day-to-day computing tasks and more with ease.
Apple's cheapest premium laptop is excellent value-for-money
CPU: Apple M1 8-core CPU | Graphics: 7-core GPU | Screen: 13.3-inch 2,560 x 1,600 Retina True Tone display (backlit LED, IPS) | Storage: 256GB to 2TB | Dimensions: 11.97 x 8.36 x 0.63 inches (30.41 x 21.24 x 1.61cm; W x D x H)
Powerful new processor
Bigger storage options
Less fan performance than Pro
No design changes
The MacBook Air M1 is your best bet if you need a powerful laptop in a well-designed and lightweight form factor. The recommended price of $999 / £999 is definitely high compared to many other laptops, but you do get a lot for the money. TechRadar's computing experts still say is one of the best laptops you can buy today, as you can see in our MacBook Air M1 (2020) review.
If that high price does put you off, the good news is we've seen more discounts than ever before over recent months. It's been possible to pick up this model for $799 in the US or £849 in the UK multiple times over the last few months. And when it's not down to this record low, there's usually at least $100 / £100. And these discounts could be even higher in the months ahead now the latest MacBook Air M2 has been out a while.
Given all the older MacBook Air models are discontinued – and going refurbished or second-hand might not be the preferred option for some – this is the device to go for today if you don't want to pay the premium for the M2 version. It's carried by the power of the M1 chip, which still gives the latest hardware a run for its money in terms of performance and the battery life is mightily impressive.
What about any pre-2020 MacBook Air deals?
Honestly, there's very little available when it comes to any deals on MacBook Air models pre-2020. We used to see a few cheap MacBook Air laptops from 2019, but these have disappeared from sale over recent months as Apple ceased production and discontinued the device.
Now, your only option for an older MacBook Air is to buy one refurbished or second-hand. There are sometimes some good prices here, but for the most part, we'd recommend paying extra to get the latest device as it has the best technology including the powerful M1 chip.
Where to find the best MacBook Air deals
Keep your eyes peeled on the retailers below as they usually have some deals on the MacBook Air at various times throughout the year. Expect similar prices for the MacBook Air from these retailers, as when one leads with a major discount the others tend to follow.
US:
UK:
How to find the best MacBook Air deals
The best MacBook Air deals are usually seen around new product launches and holiday sales. Retailers are keen to clear out older stock when a new product comes around, so you can usually save some cash after a major MacBook announcement or release.
If you can't hold on until the next one rolls around, though, it's best to shop from Black Friday and all the way through to the end of December in order to find the best MacBook Air sales. That said, similar price cuts do often return every so often, so keep your eyes right here to stay up to day with the latest offers.