Want to find something to watch on Netflix without spending an hour flicking through movies? With thousands of options at your disposal, it's easy to get stuck in cinematic limbo. Finding the honest-to-goodness best films can be a bit of hassle.
We're here to help.
In an effort to determine the best of the best, we've put together a list of the greatest possible films you can watch – curated by TechRadar editors and backed up with ratings from IMDB and Rotten Tomatoes.
Spend less time browsing through movies, and more time watching them. We'll keep this best-of list up to date with the latest movies that are a must-watch, so you waste zero screen time searching.
Are TV shows more your scene? Here are the best TV shows on Netflix!
1. Rogue One: A Star Wars Story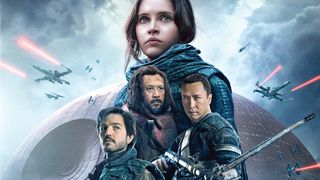 Gareth Edwards's Rogue One is not part of the main Star Wars storyline. This gives it the freedom to break away from the box ticking of some of the other instalments. Its lead is Jyn Erso (Felicity Jones) who, for once, is just a solider, not a quasi-prophet with force powers crackling away under her fingernails. She uncovers the Empire's plan to build the planet-destorying Death Star and teams up with members of the Rebel Alliance to stop its creation. This may not be the flat-out best film in this list, but it's a perfect fit for a Friday night. Especially if you have a big TV.
IMDB Rating: 7.8, Rotten Tomatoes: 85%
2. Blackfish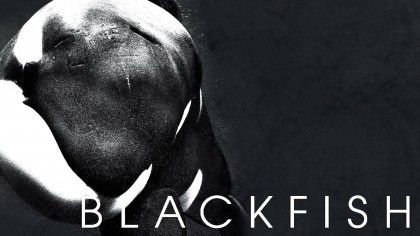 Blackfish, the controversial nature documentary that follows a misunderstood and often violent killer whale in captivity at SeaWorld, made a huge splash when it was released in 2013. Its story has moved audiences to take action in a way that few other films have ever done, going so far as forcing lawmakers' hands to introduce legislation that will demand that SeaWorld release killer whales back into the wild. It's an emotional ride through the highs and lows of the aquatic entertainment industry, one that reveals the real consequences of keeping animals where they don't belong.
IMDB Rating: 8.1, Rotten Tomatoes: 98%
3. Inglorious Basterds
Prolific Tarantino films come and go on Netflix all the time (see: Django Unchained, Kill Bill Vol. 1 & 2, Inglorious Basterds and Reservoir Dogs), but Inglorious Basterds, the current Tarantino film, is definitely high up on our list. Like Django, Kill Bill and well, I guess every other Tarantino film, this one comes with a caveat – if you're looking for a family movie, look somewhere else.
IMDB Rating: 8.3, Rotten Tomatoes: 89%
4. The Imitation Game
There are plenty of great war films on Netflix (including Full Metal Jacket, coming up later on this list. But if you're looking for a different side of the battle, the one fought with minds and willpower rather than guns and grenades, watch The Imitation Game. Cumberbatch's Alan Turing and Keira Knightley's Joan Clarke are an interesting on-screen duo, and the race to beat the Nazi war machine adds palpable tension without ever showing a drop of blood.
IMDB Rating: 8.1, Rotten Tomatoes: 90%