Unlocked phones are arguably the most affordable and best value way to buy a new handset, offering low costs and flexibility across a wide range of both budget and flagship devices.
Here, we've tracked down all of the best unlocked phones and listed them in our order of what we think are the best choices. We'll give you the run down on not only the premium phones like the iPhone 12 and Galaxy S20 Plus, but also the best prices for some of the budget favorites like the cheap and powerful OnePlus Nord and the affordable iPhone SE.
Unlocked phones have become increasingly popular in the last few years. When flagship phones go on sale, it's usually very expensive to get them through a carrier.
It can be a lot cheaper to buy the phone unlocked instead. But the RRPs of phones direct from the manufacturer are very rarely the cheapest way to get hold of your shiny new smartphone. And that's where TechRadar comes in...
So take a look through our top 15 unlocked phones, with an excerpt from our full reviews in case you're still umm-ing and ah-ing. And for a quickfire rundown, you can scroll to the bottom of this page and use our bespoke price comparison chart to find the perfect option for you.
Best unlocked smartphones:
Yes, Apple has since released a newer iPhone and realistically, it won't be long until Apple's iPhone 11 becomes discontinued. And yet, for now it remains Apple's overall best value choice.
When it launched, the iPhone 11 would have cost you $749. Since then Apple has reduced the price drastically down to $599 and many carriers and retailers will frequently offer it up even cheaper than that.
But as an older iPhone, is it going to keep up? The iPhone 11 remains a really powerful device, sporting the A13 Bionic chip - only slightly weaker than Apple's current leading chip.
On top of that, you're getting a 3110mAh battery, a 6.1-inch display and a dual camera set-up, featuring wide and ultrawide 12MP lenses. All of that comes together to produce the best overall value iPhone right now.
Samsung's latest range of flagship handsets took a weird direction bringing on a host of excellent new specs...but also seeing some pull backs in other areas, weakening core features.
However, these areas are limited, focusing on a minor decrease in screen quality and removing the MicroSD card slot. And by doing this, Samsung was able to pretty substantially reduce the cost of the Samsung Galaxy S21.
And despite this reduced cost, Samsung upgraded the processer to the latest Snapdragon 888 - in competition with Apple's A14 chip for the most powerful processor.
Alongside the processing power boost, Samsung offers a 4000mAh battery here, a triple camera set-up with wide, telephoto and ultrawide lenses and newly stylised design.
The leading option from the search engine brand, the Google Pixel 5 offers an impressive overall performance with the standout feature being its camera performance.
Despite having just two simple lenses, the Google Pixel 5 competes with both Samsung and Apple's leading devices for picture quality. This mainly comes down to the AI of the phone, which makes it one of the best point-and-shoot cameras around.
Used in this way, the phone will process the image and automatically balance brightness, focus and more to help you ace your shots and videos.
Alongside the camera, the Google Pixel 5 includes a 4080mAh battery, a 6-inch display with 90Hz refresh rate and even a powerful Snapdragon 765G processor and 5G compatibility.
While not as powerful as either the Samsung S21 or the iPhone 12, the Google Pixel 5 isn't far behind and is much cheaper.
Apple's iPhone 12 is a member of Apple's most recent line-up, sporting the latest specs and a stylised new design. However, as you would expect, it is still a pretty expensive option.
With an RRP of $799 for the base model, the iPhone 12 is in a similar category to the Galaxy S21 above. However, there's a lot of impressive specs crammed in for that price tag.
Firstly and most importantly, the A14 Bionic chip. This remains the most powerful phone processor around and likely will continue to be until Apple's next release. Plus, this is Apple's first round of 5G phones.
Apple follows that up with a host of other key specs. A 2815mAh battery, a 6.1-inch display, Apple's new MagSafe technology, a dual 12MP wide and ultrawide lens set-up and plenty more.
While it is no longer the brand's newest device, the Samsung Galaxy S20 Plus remains an excellent choice. This is mostly due to the fact it has some key factors the S21 series does not.
The key factor is this device's continued use of external storage options. Unlike Samsung's newer devices, you can add a MicroSD for added space on your phone.
On top of that, the Galaxy S21 uses a slightly higher grade body than its S21 Plus counterpart and has a surprisingly higher grade display. Past that though, the newer series has the leading specs.
The S20 Plus has a massive 4500mAh battery, a triple lens camera set-up, a powerful Snapdragon 865 processor and plenty of other key specs keeping this device performing at a 2021 level.
What helps the S20 Plus get its final upper-hand is its price. Despite the fact that Samsung has now discontinued this handset, it is still readily available with incredibly affordable prices.
A still pretty recent launch, the OnePlus 9 is arguably one of the best smartphones on the market. While not as much of a high-performer as its bigger brother the OnePlus 9 Pro, the lower price tag here makes it a brilliant way to go.
The OnePlus 9 features a great camera experience in collaboration with Hasselblad. This offers up a triple camera set-up with a wide, ultrawide and monochrome lens. However, some may find the lack of a telephoto lens to be a major downside here.
In terms of processing power, the OnePlus 9 uses a Snapdragon 888 processor and has 5G implemented. Plus, its use of a 4500mAh battery and fast charging makes this a great choice for overall use and life, giving you a full day with ease.
Budget SIM-free and unlocked phones: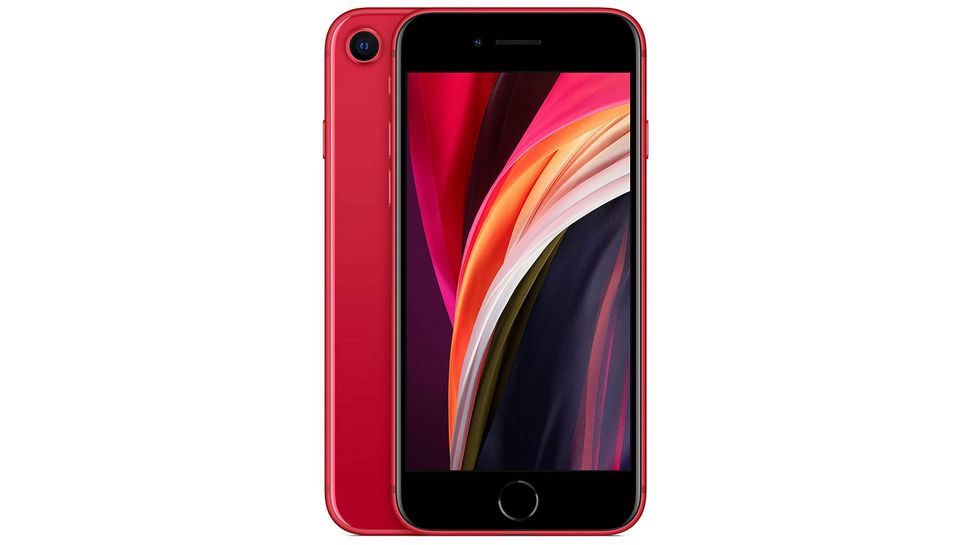 The iPhone SE is an odd Apple release in 2020. It's extremely cheap by Apple's standards at just $419 but it looks nothing like most recent launches. In fact, it has the exact same body as the older iPhone 8.
So why is it worth buying? Apple has decked it out with a few high-end specs, most important of which is the A13 Bionic chip - the same processor found in the iPhone 11.
That means you can now get a cheap iPhone without having to go a few years back on specs.
Yes, it is by no means the newest device from Samsung but the S9 provides an exceptionally affordable price for those who don't care about being on the most up to date device.
You fall back to 2018 but luckily Samsung was ahead of its time! You're getting a high-end display, a 3000mAh battery and a surprisingly competent camera array. All-in-all, if you're looking for Samsung on a budget, this is a good way to go.
When it comes to 2020 budget phones, the OnePlus Nord looks like one of the best choices out there. It costs roughly half of what you are going to be paying for most flagship devices but still delivers on a lot of the specs.
It has a stylish design, an impressive camera array and even goes big on its processor. While it doesn't have the biggest battery, an official IP rating or wireless charging, this is still one of the best budget Android devices around.
The iPhone 8 might seem like a strange list compared to some of the other smartphones on this list and yet, with such a low price tag now, it will be the perfect choice for a lot of Apple users.
However, it is worth pointing out that due to its age, the iPhone 8 is no longer a very powerful iPhone. If you like a smaller form factor and lower price but with some better specs, the iPhone SE above could be the better choice.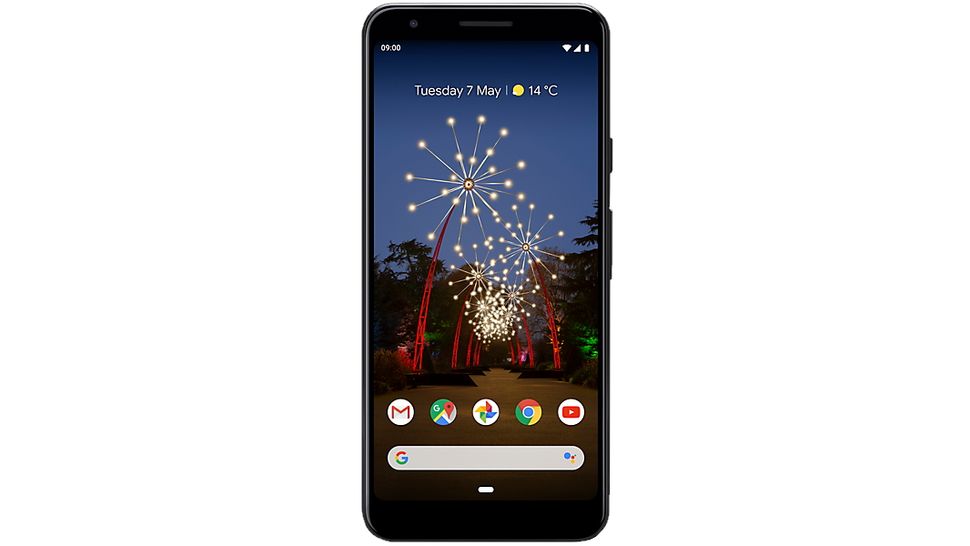 The Google Pixel 4a is the latest option from the brand, offering an exceptionally low price point for one of the best camera phones around. The Google Pixel 4a, while not the fastest or most powerful phone around, manages to provide a lot of impressive specs for the price.
The Samsung Galaxy S20 Plus and Note 10 above aren't exactly affordable. If you're looking for Samsung at an affordable price tag, this could well be the way to go. The Samsung Galaxy A71 is one of Samsung's many affordable 'A' series devices but despite this, it is still pretty specced-out.
A giant 4500 mAh battery, a surprisingly powerful processor, 6.7-inch AMOLED display and a number of other higher-tier features can be found on board the Galaxy A71.
The iPhone XR is one of Apple's older handsets now and despite the fact it was the most popular phone of 2019, it has fallen behind the times now. Luckily, with that age, it has now received two separate price cuts making it more affordable than ever.
It now sits at a price point not far off the iPhone SE but features a much larger display and form factor which many will prefer.
The second iteration of this device (yes, that explains the date in the name), the Huawei P Smart has had time to mature and grow. Now, it comes with an impressive battery, ample storage, a pretty decent camera and most importantly, a price tag you really can't grumble at.
Welcome back, old friend! Pure nostalgia may be the primary jet-fuel that makes this revamped classic fly off the shelves, but for such a low price the Nokia 3310 may genuinely suit you as a second device to take to festivals or keep in your bag for emergencies. It's some way off the capabilities of actual smartphones, but...well, did we mention Snake?
Unlocked phones: FAQ
What does unlocked mean?
In its simplest terms, an unlocked phone is a device that isn't tied to any carrier yet. That means it won't be connected to Verizon, AT&T, Sprint or any other provider.
Overall, going unlocked is going to be the best option for a lot of people, giving you the most control over pricing, contract lengths, providers and data caps.
Of course, it isn't the only option and there any plenty of other cell phone plans to consider.