Shopping for a mobile phone deal can be a stressful experience. There's a lot to work out, do you want to be on EE or O2? Do you want a free gift with your new device? Do you need a powerhouse of a phone like an iPhone XR or something cheap and affordable like a OnePlus 6T?
These are the many questions that come with shopping for a new phone but don't worry, we're here to help make these decisions easier. Everything you need to know has been condensed into this guide so you can compare phone mobile phone deals with ease. We'll show you what's cheapest and tell you whether a phone contract or a SIM-free device is your best choice.
Our custom-made price comparison below simplifies the whole process allowing you to quickly find a tariff for you. We'll help you compare all of the options for smartphones. And further down the page you'll also find advice on buying, choosing and switching your new handset.
What should you look out for? iPhones newest trio of phones - the XR, XS and XS Max are some of the best choices but you won't be too surprised to find out they are quite expensive. We would say the most affordable options are coming from the likes of Samsung phone deals or Huawei mobile phone deals, especially with the Galaxy S10, S10 Plus and Galaxy S10e now available for pre-order. So scroll down to compare the best mobile phone deals in the UK and have all of your queries and concerns answered.
Compare mobile phone deals
The top mobile phone deals right now:
Our team of editors scan through all of the available prices and offers for all of the top smartphones every week leaving no mobile phone offer undiscovered. In this section, we've picked out the best phone deals in the UK available right now for the most popular handsets, as well as a link through to the our picks of the 'best deals' guide for each of these. So whether you're looking for something with EE or O2 or want the cheapest possible option, we've got your back.
If you can't find the device you were looking for below then try searching for it using our custom made comparison chart above. Just refine your search and pick the device you want to see all of the possible contracts available.
Get £10 off the upfront cost of any mobile phone deal (except the iPhone XR, XS and XS Max) at Mobiles.co.uk with our exclusive 10OFF discount code
Best iPhone deals
iPhone XR
We're big fans of the iPhone XR there's no doubt about that. The device came in as a competing option with the prices of Apple's other new, pretty expensive devices and despite the price drop it still seriously delivers. This is one of our favourite devices going into 2019.
Discover more iPhone XR deals


iPhone XS
The iPhone X was a massive leap for Apple so the the iPhone XS didn't have to change much to impress. It made tweaks to the camera technology, added an extra 1GB of RAM and introduces a mighty 512GB storage model. Perhaps the 6.5-inch Max model is more exciting this year.
We've found the best iPhone XS deals and iPhone XS Max deals


iPhone X
For a company that has a tendency to not change much between devices Apple really went all out on the innovation with the iPhone X and it is safe to say we were impressed. Even now going into 2019 this is still a brilliant device and a great alternative to the pricey realms of the iphone XS Max and XS.
We've found the best iPhone X deals


iPhone 8
It's really the iPhone 7S by another name, as it's little more than an incremental upgrade on the iPhone 7. And it has had its thunder stolen by newer devices like the iPhone X and iPhone XR somewhat. Wireless charging is the big new feature - the first time we've seen it on an Apple phone.
Here are the best iPhone 8 deals and iPhone 8 Plus deals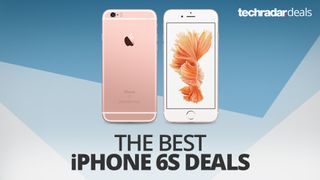 iPhone 6S
In the fast moving world of Apple devices the iPhone 6S has been replaced by newer devices quite a few times now which means you can get it for a seriously cheap price. We're currently seeing prices of as low as £17.99 making a great alternative to some of Apple's more expensive devices.

See our other iPhone 6S deals and iPhone 6S Plus deals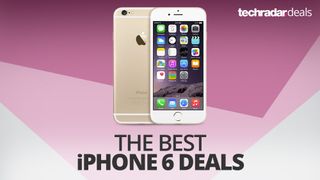 iPhone 6
Prices absolutely dived on the iPhone 6. Great news, considering it remains an excellent way to own an awesome Apple phone for meagre amounts of money.
See more ace prices with our best iPhone 6 deals and iPhone 6 Plus deals
Best Samsung deals
Samsung Galaxy S10
Samsung's newest release, the S10 is a powerhouse of a phone. Finally removing the bezels to create a flawless screen makes this a device to stand out. With this handset you're getting three impressive cameras, a big battery and processor and a hefty price tag to back it all up.
See more Samsung Galaxy S10 deals and Samsung Galaxy S10 Plus deals


Samsung Galaxy S10e
Were you hoping to get Samsung's newest device, the S10 but we're put off by the price. This is Samsung's direct answer to that issue, a relatively budget device with high-end specs. While you won't get quite as many features as the S10 or S10 Plus and a slightly smaller screen, you're really not losing a whole lot for the reduced price.
See more Samsung Galaxy S10e deals


Samsung Galaxy S9
Samsung really has got it's devices figured out now and every new handset they release impresses us more. Althought the S9 didn't make many big changes on the S8 we're still big fans of the design, features and swift biometric security - not to mention the price of this device has dropped considerably since its release.
See more Samsung Galaxy S9 deals and Samsung Galaxy S9 Plus deals


Samsung Galaxy S8
The prices of the S8 have been in constant fluctuation. When it first came out it was pretty expensive and since then it has dropped and risen at alarming rates and at one point was even more expensive than it's predecessor the S9! But now it seems the S8 has settled at a nice low price - perfect time to grab yourself a deal on a cheap powerful Galaxy device.
See more Samsung Galaxy S8 deals and Samsung Galaxy S8 Plus deals


Samsung Galaxy Note 8
Not all too different to the Note 9, the Note 8 can make a brilliant replacement if you're not quite willing to pay Note 9 prices. You still get the powerful S pen, the beautiful infinity display that Samsung has become known for and a powerful processor.
See more Samsung Note 8 deals


Samsung Galaxy S7
It may now have been superseded by a few different devices but the Samsung Galaxy S7 is still a brilliant phone. And it will be hitting its third birthday in a few months which means you can get for some pretty affordable prices now.
Get more great Samsung Galaxy S7 deals and Galaxy S7 Edge deals
Best Huawei deals
Huawei P20
When this device dropped it really shook the phone market, showing Huawei meant business and demonstrating that Apple and Samsung weren't the only choices for phones. Huawei has released a few other models since this but it is still a great device to consider especially if you're on a budget.
Learn more about the best Huawei P20 deals


Huawei P20 Pro
The P20 Pro showed again that Huawei can compete with a super flexible camera, fast face unlock and impressive battery life. The price has dropped considerably since it first came out and now sits in a more affordable spot.
Learn more about the best Huawei P20 Pro deals


Huawei Mate 20 Pro
Huawei's big powerhouse of a phone - the Mate 20 pro. This device is currently one of the most powerful devices available rocking a powerful camera and unique features like reverse charging. Yes it is expensive but for the amount you get with this phone it is well worth the price.
Learn more about the best Huawei Mate 20 Pro deals
Best of the rest
Google Pixel 3 and 3 XL
The Google Pixel 3 and 3 XL can be summed up in one quick line: Absolutely brilliant cameras. Google managed to grab the title of best camera phone with its first Pixel device and ever since then it has continued to win over hearts with impressive camera features. The phone is powerful all around but is really worth getting if you're a bit of a photography buff.
See today's best Google Pixel 3 deals


OnePlus 6T
The OnePlus 6T angled itself as the ultimate budget flagship. It comes in at a pretty cheap price and yet is still packed with top-end features and design and not to mention still manages to hold up well with battery and camera quality. It doesn't have wireless charging or a 3.5mm headphone jack but who needs that stuff with a powerful phone this cheap.
See today's best OnePlus 6T deals


LG G7 Thinq
The LG G7 Thinq is a great alternative to the more expensive devices that Samsung and Apple are pushing out. Yes it might not have quite the same features but for the price you are paying this is a great device to own.
See today's best LG G7 Thinq offers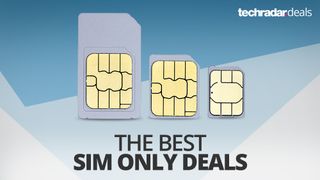 SIM only
Want to hold on to your phone for a little bit longer? Or feel like a SIM-free contract is the way to go? We understand and that's why grabbing a SIM only deal can be a great way to go.If you have a little bit of spare cash lying around, you may even find that teaming up a cheap SIM only deal with a new handset is a cheaper way of getting your new smartphone, with tariffs for less than a fiver a month.
Looking for a high data SIM only? Three Mobile has that region under lock, although you will have to pay a bit more. Or on the other side of the spectrum, iD offers some of the cheapest contracts for just a SIM.
Visit our dedicated round-up of the best SIM only deals
Mobile phone deals FAQ
What you need to know about buying your new phone
Of course you want to find the cheapest price for your new smartphone - and our comparison chart at the top of the page will narrow that down for you - but we know there are likely to be dozens more questions you'll want answering. Keep reading below, where we answer some of the key commonly asked questions about buying a new mobile.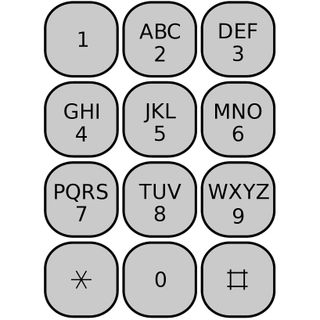 Can I keep my mobile phone number when I change contracts?
You can indeed, and it's really easy - so no need to send one of those texts to everybody in your phone book telling them your new digits.
What you need to do is grab a PAC - or Porting Authorisation Code - from your old network. We've listed the direct numbers you need for the four major networks below. As soon as they've sent it to you, which should be within a day or two, you just need to give it to your new network. Voila - brand new phone with the same old number. Easy.
It becomes slightly less easy if the deal you pick out above is on the same network as your current one. They won't let you keep your number, so you have to use this workaround. Buy a free pay-as-you-go SIM from any other network and tell your network that you're moving. They'll release the PAC code, which you then give to the substitute network. Then, you immediately get another PAC code from them. Take that to your old network, and they'll move your number to your new contract. Long winded, but worth it.
EE 07953 966 250
O2 0344 8090202
Vodafone 03333 040 191
Three 0333 300 3333
ID 0333 003 7777
GiffGaff 43431 from your handset
Virgin 0345 6000 789
BT 0800 800 150
Tesco 0345 301 4455
Sky 03300 412 524
Asda 0800 079 2732

What phone network is the best?
Each phone network has it's own advantages and disadvantages, there isn't necessarily a wrong choice it just depends on what's most important to you. Whether that be free rewards, good signal, cheap prices or good roaming options. Loyalty may be an admirable trait but we advise going for the phone network which has the best deal on the device you're looking for, you can't go too wrong no matter which network it is.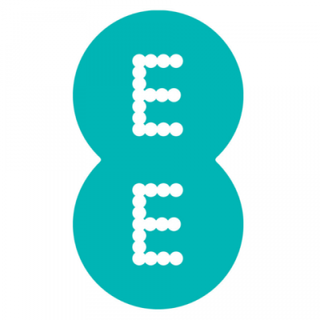 Nobody else can come close to EE's 4G speeds in the UK. So if you rely on fast internet while away from WI-Fi, then EE is the obvious choice. Plus, EE gives you three free months of BT Sport (or more if you get a Max plan) when you sign up, as well as six months of Apple Music. The EE coverage checker will confirm how strong it is where you live.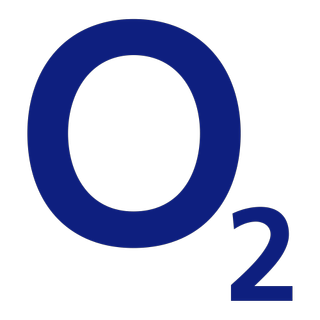 The biggest lure to O2 is the network's Priority rewards. From 2-4-1 dinners and free coffees to first refusal on big gig tickets, O2 is the network for regular goodies. Plus, they have 1,000s of Wi-Fi hotspots in shops and cafes that you can connect to. Use the O2 coverage checker to see whether you'll be able to access 4G.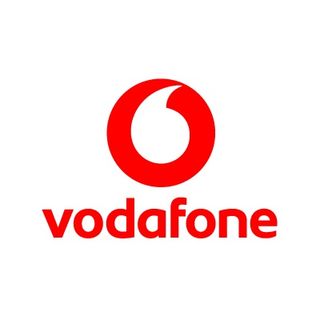 Good news for jet-setters - Vodafone lets you use your data, calls and texts allowances in 50 countries around the world without charge (except on its Basics tariffs). But things really start to get good when you splash out on its bigger Red Entertainment data plans, as Vodafone will give you your choice of a NOW TV Entertainment Pass, Spotify Premium or Sky Sports Mobile subscription. Click to check if Vodafone covers your home.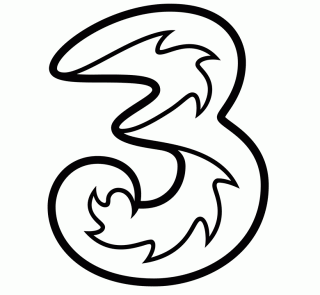 Three remains the king of the big data deals, and still the only one of the big four networks to offer unlimited, uncapped, all-you-can-eat delicious data. We also like that you can use 4G to make calls and texts via the dedicated Three inTouch app, and you can connect to Wi-Fi in the London Underground if you ever find yourself in the capital. Its Wuntu app gives weekly perks, too. But 4G coverage isn't as strong as the other networks - check whether your postcode is covered with the Three coverage checker.

Should I go for a contract or get a SIM-free phone?
When trying to find a new phone contract it essentially boils down to two options. A phone contract or going SIM-free and combining the handset with a SIM only deal.
Most of the options you will see are contracts. These allow you to pay for both the phone and a SIM in one bundle. These are the more popular options in the UK and tend to be a lot easier, especially if you don't want to spend a tonne upfront on your new phone.
The other, less used option is buying phones SIM-free. This means buying the handset in full and then buying the SIM separately. There is a bunch of advantages of doing it this way. You get a lot more freedom with your data plan so you can choose the cheapest or biggest data plans from EE, O2, Three or Vodafone. It also tends to be a lot cheaper doing it this way. The one downside, you will have to pay a tonne of money upfront.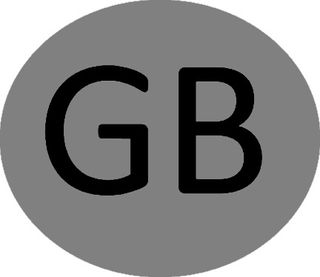 How much data do I need on my phone?
1GB Some networks offer 500MB plans, but realistically we think you should get at least 1GB. It won't be much more expensive (if at all) and will afford you a little bit of Google Mapping, WhatsApping and emailing when you need them.
2-3GB If you like to scroll through your social media feeds and emails while out and about without fear of extra cash to pay on your monthly bill, then up your data.
4-8GB The likes of Spotify and Apple Music have promised us all our favourite tunes wherever we roam. Kit yourself out with a bit more data and you'll have plenty for music streaming and the occasional video, too.
10-16GB This should be more than enough for most users. Loads of data for streaming music, downloading podcasts and enjoying social media videos. Because there's no such thing as too many cats falling into bins.
20-30GB Big data for the big phone user. Perfect for watching Netflix videos, downloading content and streaming loads of music. And these plans often have extra freebies thrown in, too.
Unlimited The Three network is still the only one of the 'Big 4' to offer unlimited data. It can be really pricey though, so think long and hard whether you really need it.

How much memory do I need on my phone?
You're likely to be one of two kinds of person:
Person 1: You like all your photos, music, downloads and other media to be saved directly on to your phone. If that sounds like you, 16GB or 32GB handsets may not be enough and you should use our comparison chart to find the most affordable 64GB, 128GB or 256GB models.
Person 2: You're a stream demon. You've got subscriptions to Spotify and Netflix and you save all your Word docs and snaps into the cloud. Save your money and go for a cheaper, lower memory handset.
OK person 3, calm down - you fall somewhere between the two, right? If you can afford to get a smartphone with more memory, that is probably safest. But don't forget that most phones do allow you to insert an additional SD card if you run out of space - most phones apart from iPhones, that is.

Are refurbished handsets any good?
Refurbished phones have built up a bad reputation but you shouldn't be scared of them they are perfectly safe and can be great if you're budget isn't quite up to the high-end prices that 2018 and 2019 seem to have brought in.
'Refurbished' often means that the previous owner simply changed their mind about the phone soon after buying it, so it's still practically brand new - and the potential savings can be substantial.
If you do spy an unbelievable deal on a refurbed phone, the main thing to make sure of is the warranty. Double check that you are properly covered for a decent length of time. A year's warranty is preferable.
Sound good? Then head to our dedicated buying guide to the best refurbished phone deals.