Looking for cheap iPad deals? Then you've certainly landed in the right place as we've compared the best prices from all over the net for every iPad model still available. And yes, that includes everything from the brand new iPad 2018 - the latest iteration of the most popular 9.7-inch range - all the way back to the original iPad mini.
The iPad has been king of the tablets for years and is one of the few premium lines still going strong. With new versions appearing each year at the moment, it means cheap iPads aren't as rare as they used to be as prices on the older models tumble down.
So, whether you're after a deal on a brand new iPad, iPad Pro the iPad Air 2 or even one of the older iPad minis from many years ago, we've found the best cheap iPad deals so you don't have to.
If you're a big fan of the Apple brand and operating system. You might want to take a look at an Apple laptop, we are of course talking about the MacBook. You'll find we've got you covered for the latest cheap Macbook deals too.
Here's a snapshot of the latest prices on a selection of popular iPad models. After that, keep scrolling for an extensive list of prices for every iPad model on the market today. If nothing takes your fancy today, maybe you'll have better luck on Amazon Prime Day, although you're more likely to find big discounts on a Fire tablet that day instead in all honesty.
Today's best cheap iPad deals
Here are the best cheap iPad deals on all available models...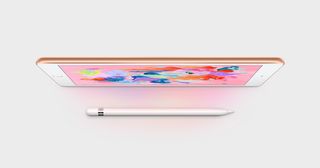 Cheap iPad (2018) deals
Apple's latest 9.7-inch iPad is very similar to the model released in 2017 and possibly not really worth the upgrade if you have that one to be honest. The main new feature here is the Apple Pencil support, a feature usually reserved for the far more expensive iPad Pro models. That pencil doesn't come cheap though and has to be bought separately at £89/$99 - or you could get a third-party one for far less.
The new iPad is still a fantastic tablet though and is a bit faster and more powerful than the 2017 model thanks to the new A10 chipset. The iPad 2018 model is actually cheaper than last year's launch prices, although they've dropped since. The iPad 2018 costs start at just $329 in the US, £319 in the UK and $469 in Australia.
Today's best iPad (2018) deals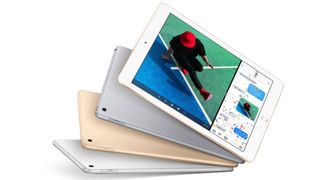 Cheap iPad 9.7 2017 deals
Last year's model is seeing some great reductions now on the original prices thanks to a new and improved 2018 version landing recently. The 9.7-inch 2017 iPad was the successor to the iPad Air 2. It's a fraction thicker but contains an improved A9 chip with an M9 coprocessor for enhanced performance.
Surprisingly, this model is actually cheaper than the iPad Air 2, making it the choice for anyone wanting a larger pad without the high costs of the Pro model.
In the US, prices for the 32GB model launched at $329, compared to £339 in the UK and $469 in Australia. The 128GB model's price at launch was US$429 / £429 / AU$599. Opt for the cellular/SIM card 32GB model prices are around US$469 / £469 / AU$669, with the 128GB model priced at US$559 / £559 / AU$799. Like we said though, prices are dropping nicely now.
Today's best cheap iPad 9.7-inch 32GB (2017) deals
Today's best cheap iPad 9.7-inch 128GB (2017) deals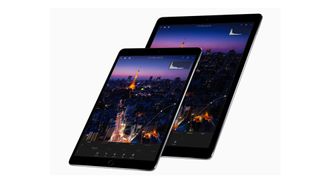 Cheap iPad Pro (2017) deals
Hey, wasn't there supposed to be an iPad Pro 2 soon? Well, yes, but Apple instead decided to name it the iPad Pro 10.5. Thanks, Apple...
The 10.5-inch iPad Pro is actually a brand new size in the iPad Pro range, as the previous smallest model was 9.7-inches (as well as the 12.9-inch option). The new iPad Pro models use an A10X processor, and the older ones have the A9X chip if you need to tell the difference. Some retailers also have '2017' in the listing title too, but many, including Apple, don't.
Why buy the new iPad Pro models? Well, the A10X is a faster processor to give it the edge over the older iPad Pro although the performance boost isn't huge to be honest. The rear camera gets a modest megapixel boost. The front camera gets a bigger upgrade though, for a much clearer FaceTime experience.
The new iPad Pro screens now benefit from smaller bezels and an improved display, for the best iPad display yet.
Both of the new models are available in 64GB, 256GB and 512GB hard drive sizes. You'll also need to decide if you want a standard iPad Pro with only Wi-Fi or mobile tethering options available for online activities, or to opt for the considerably more expensive cellular models and a data-only SIM only deal too.
If the improvements don't float your boat, you should take a look further down this page as we've listed the best deals available for the older iPad Pro models.
Today's cheapest iPad Pro 10.5-inch (2017) deals
Today's cheapest iPad Pro 12.9-inch (2017) deals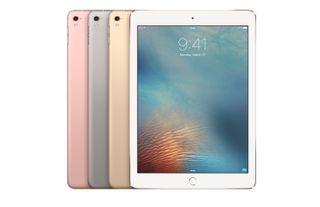 Cheap iPad Pro 9.7 deals
The older 9.7 model is much cheaper than the new 10.5-incher
The iPad Pro 9.7 used to be the gold standard in iPad design, but it's been dethroned by its slightly larger, yet younger sibling. This model originally arrived in March 2016 instead of an iPad Air 3 and still offers more than enough power and quality for someone thinking of stepping up to the Pro level of iPad, with the Pencil and Smart Keyboard on offer.
That's great news for anyone who wanted pro features at a cheaper price, as it's the least costly of all the iPad Pro models around right now.
Today's cheapest iPad Pro 9.7 deals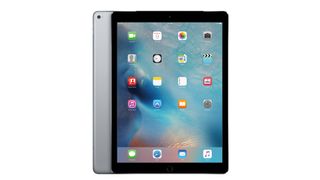 Cheap iPad Pro 12.9 (2015) deals
The iPad Pro isn't a laptop replacement in the way power users will hope but it is, by some distance, one of the most brilliant tablets ever released.
Using its enormous 12.9-inch screen is an impressive experience and the power inside - despite the age - has rarely been bettered in the tablet world. So to anyone that wants an iPad with more power, a better audio and reading experience and more abilities than ever before, there's no question here.
Go for the iPad Pro and once you've got over the cost, you'll find it offers a lot of benefits. And with the new 2017 version on shelves now, we're seeing the price drop on this still-excellent iPad with many of the features you'll actually want.
Today's cheapest iPad Pro 12.9 deals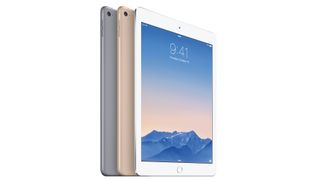 Cheap iPad Air 2 deals
The iPad Air 2 is older, but still a good buy, with us saying that Apple 'improved on perfection'.
There's a newer iPad 9.7 that acts as a spiritual successor to the iPad Air 2, but you can often find the former model for less, especially if you're happy with refurbished models (and they're very much worth checking out).
The combination of power, better screen, improved design and upgraded OS make this a very, very compelling device - and that's before getting into the fact the app ecosystem is so much stronger than on Android.
It's even better now iOS 10 is capable of scaling apps so seamlessly - the days of low-res iPhone apps are gone. Here are the best cheap iPad Air 2 deals currently available...
Today's cheapest iPad Air 2 deals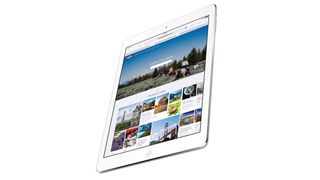 Cheap iPad Air deals
It's still impressive to hold the iPad Air - even though it's now the thicker option compare to the iPad above. From the clever construction to the fast processor to the improved user interface, this iPad may be a bit older but it's still a strong choice for the right price. Choose a cheap iPad Air deal from these options we've found:
Today's cheapest iPad Air deals
Cheap iPad mini 4 deals
Is the iPad mini 4 the best 7-inch tablet ever made? Quite possibly. One of the major changes with the iPad mini 4 over the previous year's so-so mini 3 is its design.
It may look the same, but it's been slimmed down from 7.5mm to a wafer thin 6.1mm. It's also more powerful, has a stunning screen and the battery is still a 10-hour beast.
The A8 processor was a good step up from the A7 inside the mini 3 so if you're going to play 3D games or throw around some of the more hefty iPad apps from the App Store, this is certainly your best option - all while being neat and compact.
Today's cheapest iPad Mini 4 deals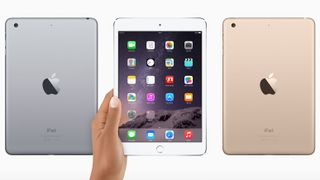 Cheap iPad mini 3 deals
The iPad mini 3 wasn't the most exciting upgrade when it launched, basically adding in a new color and Touch ID to the iPad mini 2. It's now off-sale with the major retailers, but you can still pick it up for a half-decent price refurbished (even from Apple) or from resellers.
For most tablet tasks it'll perform admirably and is updated to iOS 11 - so you're still getting all the performance you'd want, with a more compact option over the Air range with the 7.9-inch screen this packs.
Here's every cheap iPad mini 3 deal you could ever want, and then some...
Today's cheapest iPad Mini 3 deals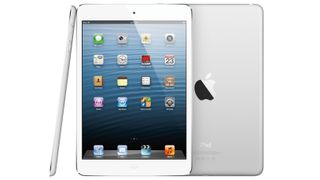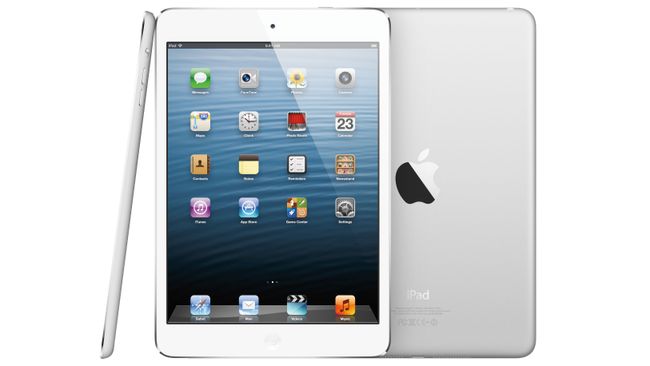 Cheap iPad mini 2 deals
The first iPad mini with Retina display is a deal-tastic marvel
This was the first iPad with a Retina display, and it still stacks up thanks to some lower prices. The deals can fluctuate - if you see the iPad mini 3 above for cheaper, then go for that as it's an enhanced model - but if you're smart you can pick up the iPad mini 2 for a good price, and it's perfect for the loved one who doesn't need the best screen and highest-performing processor.
Only word of warning: it might not get upgraded to iOS 12, so won't have all the newest features. But then again, if you're not bothered about the screen, you're probably not going to care about that either.
Here are the best cheap iPad mini 2 deals currently available...
Today's cheapest iPad Mini 2 deals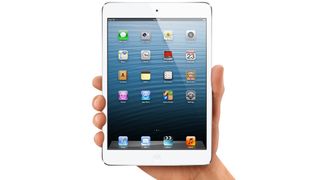 Cheap iPad mini deals
The cheapest iPad out there but it's still a winner
So the original iPad mini may not have a Retina display but for the right price, it's still worth looking at. That said, there aren't a lot of places putting it for under $200 / £200 / AU$300, which is the level we'd suggest if you wanted this ageing iPad. Here are the best cheap iPad mini deals we can find at the moment, but we'd suggest going for at least a mini 2 right now.
Today's cheapest iPad Mini deals