The cheapest AirPods sales and deals in December 2023
Your guide to the best AirPods deals that are available today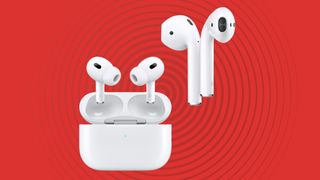 (Image credit: Future)
We're looking forward to some excellent AirPods deals thanks to the AirPods Pro 2 hitting the shelves late last year. The knock-on effect of this new price point will run all the way through the AirPods family, which means second and even third-generation buds will be hitting record-low prices.
More affordable AirPods deals have offered savings of up to $80 / £80 in recent months, although these have indeed gone pretty quickly. Considering how premium Apple tech is, these AirPods deals have been pretty damn good in our books, and these once heftily priced earbuds are now much more obtainable.
If you've picked up a modern iPhone that's dumped the traditional headphone jack, the Apple AirPods rank amongst the best earphones to pair with your new phone. Although, as they're Bluetooth, you can pair them with plenty of other mobile phones and even laptops.
So, how much are AirPods, and how can you get the best AirPods deals out there? Our price comparison tool automatically brings you the best savings from all your favorite retailers so you can shop the latest prices as soon as they hit the shelves.
The best AirPods sales and deals
The best cheap AirPods deals and sales
There are plenty of AirPods deals to be found for the 2019 version that come with a wireless charging case. The Apple Airpods cost a bit more, with prices starting at $199 / £199 / AU$319, but wireless charging is a super convenient feature. The actual AirPods themselves are the same as the ones we mentioned above, so the case is the only difference between the two.
Just pop your AirPods into the snug charging case, close the lid, and put it on a Qi-certified wireless charging pad (sold separately), and that's it. Apple canceled the release of its own bespoke wireless charging pad, the Apple AirPower, which would have allowed for simultaneous charging of your iPhone, Apple Watch, and AirPods. But at least third-party pads are significantly cheaper than that one would have been.
The Apple AirPods 3 were released in 2021 and are the latest true wireless earbuds in Apple's line-up of AirPods. The earbuds feature a new design that resembles the AirPods Pro with shorter stems that include touch-capacitive force sensors for easy control. You're also getting improved sound with spatial audio, resulting in a more immersive experience, and a MagSafe charging case that provides more than 30 hours of total listening time.

The 3rd generation AirPods have a starting retail price of $179 / £169 / AU$279, but you can regularly find the earbuds on sale since their release.
The best cheap AirPods Pro deals and sales
In September of 2022, the long-awaited AirPods Pro 2 were launched with a starting price of $249 / £249 / AU$399. You're getting enhanced noise cancellation and overall sound quality thanks to Apple's new H2 chip and improved in-ear detection and touch controls for volume adjustment. The 2nd generation AirPods Pro also feature an extended battery life and a redesigned case that provides up to 30 hours of total listening time with Active Noise Cancellation using ‌the MagSafe‌ Charging Case.

Thanks to recent holiday sales, we've already seen impressive AirPods Pro 2 sales, with record-low prices reaching $199.99 in the US and £229 in the UK.
The original AirPods Pro were released in 2019 with a starting price of $249 / £249 / AU$399. Thanks to the recent release of the AirPods Max, you'll be able to find plenty of AirPods Pro deals just below.
The AirPods Pro were the first AirPods to include active noise-canceling technology to keep outside distractions away from your music, which is excellent for those noisy commutes or keeping your concentration going at work. The AirPods Pro are also water and sweat resistant, making them much better suited to the gym than the standard AirPods, and they come with multiple tips so you can adjust to the best fit for you.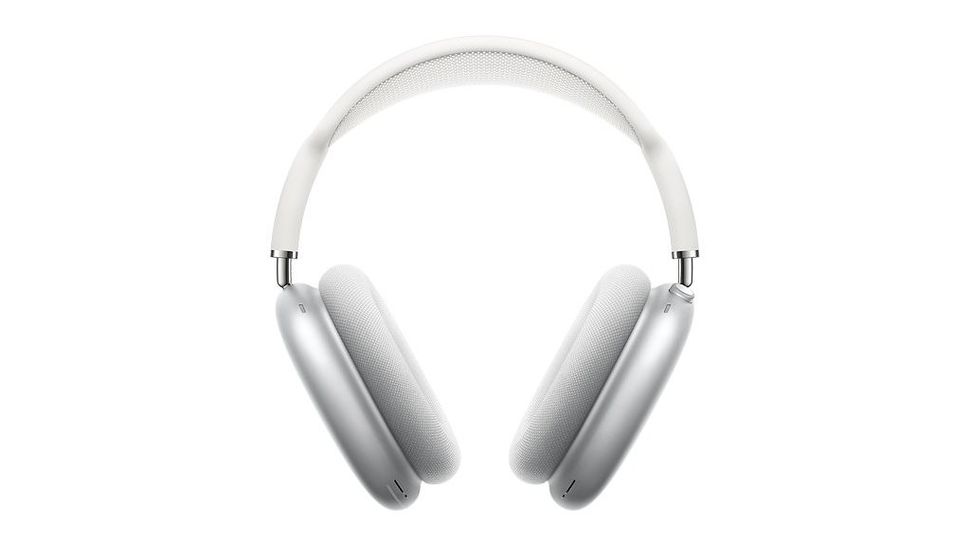 The best cheap AirPods Max deals and sales
Apple quietly released the AirPods Max in December of 2020 as Apple's most expensive headphones with a starting price of $549.99 / £549.

The AirPods Max not only stand out because of their price, but the Apple headphones also feature an over-ear design, which is a first from the AirPods line. Apple claims the AirPods Max bring the magic of AirPods to an over-the-ear design, which means you're getting Active Noise Cancellation, powerful H1 Chips, and an enhanced audio experience.

The AirPods Max also feature a unique design with a breathable knit mesh headband and a stainless steel frame with memory foam earcups for ultimate comfort. The Apple headphones come in several sleek color choices, such as space gray, silver, sky blue, green, and pink, and provide up to 20 hours of battery life.