Watch Succession season 4 online
Succession returned to linear TV on March 26, and US cord-cutters can catch it with a subscription to HBO Max. Succession season 4 is available to watch on Crave in Canada, Binge in Australia, and Sky in the UK. Use a VPN to watch new episodes from abroad if you're away from home. Next up: Episode 10 (May 28).
Swipe to scroll horizontally
---
Live by the sword and you'll probably die by it too, and so it is that the culture wars being fought in Waystar RoyCo's corridors of power in Succession season 4 are precisely what could cut the Roys out of the future of their own media and entertainment behemoth. The irony, of course, is likely to be missed by everyone.
On one side, the self-made media magnate, always a step ahead of friend and foe and far more ruthless to boot. On the other, the entitled children so desperate for their father's approval that they'll stab each other in the back at every opportunity, thereby sabotaging their own chances of seizing the throne.
Having finally cut them out of the picture, Logan stands alone at the top of the hill, but with the clock ticking down towards the landmark Lukas Matsson deal, the old man's days are numbered. Would it be more painful to hand the family business over to an outsider, or to risk its total destruction at the hands of the offspring that he has no faith in? It might not be Logan's choice to make.
Ready for the season finale? Episode 10 (With Open Eyes) airs May 28. Here's how to watch Succession season 4 online where you are.
---

How to watch Succession season 4 on HBO Max in the US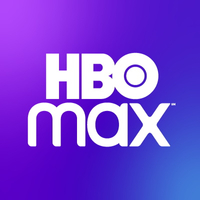 Succession season 4 will debut on the linear HBO channel Sunday, March 26 at 9pm ET/PT. There will be 10 episodes in total, with the series finale this Sunday, May 28.
If you've cut the cord or don't have HBO as a part of your cable package, you can just as easily watch new episodes of Succession on HBO Max instead. Use a VPN if you are travelling outside the States.
There are two HBO Max price points - $9.99 a month with commercials, or the 4K HDR, commercial-free subscription at $15.99, which also unlocks 4K streaming and Dolby Atmos sound.
Alternatively, you could save up to 20% when you subscribe to an annual plan. That's $99.99 for the ad-supported plan, or $149.99 for the ad-free option. Either way, if you go annual you essentially bag yourself two months of free streaming.
What else can I watch on HBO Max?
That's a total bargain, considering you'll get access to a huge library of top-drawer entertainment, including critically acclaimed series Perry Mason, The Last of Us, Westworld, The White Lotus, and Insecure, award-winning animated movies from Studio Ghibli, DC Universe shows like Peacemaker, Doom Patrol and Harley Quinn, plus The Sopranos, Euphoria, and not forgetting Game of Thrones.
The 7-day HBO Max free trial has long since been discontinued. But, if you're a current HBO Now subscriber or pay for HBO through your cable provider, you could be entitled to HBO Max at no extra cost.
Devices compatible with HBO Max include iPhone and Android devices, Apple and Samsung TVs, PlayStation 4 and Xbox One consoles, Chromecast and Chromebooks, and laptops and PCs. HBO Max on Roku and Amazon Fire Stick is also available.

How to watch Succession season 4 online in the UK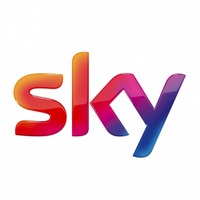 In the UK, new episodes of Succession season 4 land on Sky Atlantic at 2am GMT on every Monday. There's also a repeat showing at 9pm on Monday evening.
Next up: Episode 10 (With Open Eyes) airs May 29.
Sky subscribers can also stream Succession on the go with their mobile devices through the Sky Go streaming service, which has dedicated apps for iOS, iPadOS and Android devices, along with Xbox and PlayStation consoles.
If you're not a Sky customer, you can check out our dedicated guide to Sky TV deals and packages for today's best prices.
Don't fancy being locked in to a long, expensive contract? Consider the more flexible streaming option, Now. Now entertainment passes start at £9.99.

How to watch Succession season 4 in Canada for FREE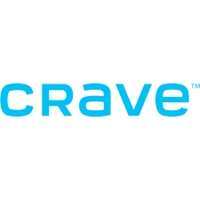 Viewers in Canada will be able to watch Succession season 4 on Crave, beginning Sunday, March 26 at 9pm ET/PT – syncing up nicely with the show's US release.
If you don't have cable, you can easily subscribe to Crave's on-demand service. You'll need to choose between Crave Total for $19.99 (+tax) a month, or sacrifice simultaneous streams and offline viewing for Crave Mobile for $9.99 a month. First, though, you can enjoy Crave's 7-day FREE trial, available to new subscribers only.
Crave offers classic HBO series, on-demand movies, Crave originals and Showtime content, including addictive TV shows like The Gloaming, Dexter, and 30 Rock, in addition to the latest HBO Max releases, such as Rap Sh!t and We Own This City.

How to watch Succession season 4 online for FREE in Australia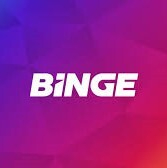 Succession season 4 is available to watch on Binge in Australia, with the first episode landing on Monday, March 27.
Starting at AU$10 a month, Binge is very temptingly priced. And what's more, new customers are entitled to a generous 14-day FREE trial, which means you can try before you buy.
Once subscribed, you'll get access to 10,000 hours of content: reality shows, dramas, comedies and documentaries including His Dark Materials, House of the Dragon, and The White Lotus. It also offers more than 800 movies, and content from HBO, FX, and Warner Bros.
You also have the option of Foxtel and Foxtel Now, which offers more of a full package, cable-like experience. Boasting 70+ channels and a 10-day free trial ($25 a month after), the Foxtel Now Essentials Base pack lets you watch Succession live on on-demand via the Fox Showcase channel.