Watch Perry Mason season 2 online
The HBO original series returns to linear TV on March 6, and US cord-cutters can catch it the very same day with a subscription to HBO Max. New episodes will be available through VOD service Crave in Canada or Binge in Australia. However, as of writing, no UK release date has been announced.
Swipe to scroll horizontally
Premiered: Monday, March 6 at 9pm ET/PT
TV Network: HBO
New episodes: at the same time each week
Stream in the US: with a $9.99 subscription to HBO Max
International streams: Crave (CA) | Binge (AUS)
---
It was the surprise HBO hit of 2020: a gritty, noir-ish period drama vividly recreating the grim days of the Great Depression, anchored by a gripping central performance by Emmy-winning actor Matthew Rhys. Following its record-breaking debut, the powers that be quickly commissioned a second season, and we explain below how you can to watch Perry Mason season 2 online now.
Based on the prolific detective fiction of Erle Stanley Gardner and already adapted into the long-running CBS series starring Raymond Burr, series creators Rolin Jones and Ron Fitzgerald introduced Mason to a modern audience, fleshing out his backstory as a traumatised World War I vet who worked his way up from private dick to criminal defense attorney.
Picking up a year after the Charlie Dodson case which forged Mason's reputation as a formidable CDA, Mason & Associates – including secretary Della Street (Juliet Rylance) and lead detective Paul Drake (Chris Chalk) – find themselves taking up the cause of Mexican laborers Rafael (Fabrizio Guido) and Mateo (Peter Mendoza) Gallardo.
In an atmosphere of social unrest and racist sentiment, Mason & Associates face their biggest challenge yet: racing to prove the two brothers innocent of the murder of a well-connected community member and prevent their unjust execution.
Also featuring the Emmy-nominated Hope Davis, Paul Raci and Sean Austin, in addition to series regulars Verónica Falcón and Clara Drake, we explain below how to watch Perry Mason season 2 online now and stream every episode of this criminally good period drama.
---

How to watch Perry Mason season 2 on HBO Max in the US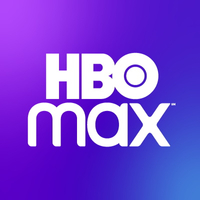 (opens in new tab)
Perry Mason season 2 will debut on the linear HBO channel Monday, March 6 at 9pm ET/PT. As with its freshman season, there will be 8 episodes in total, with the series conclusion arriving on April 24.
If you've cut the cord or don't have HBO as a part of your cable package, you can just as easily watch new episodes of Perry Mason on HBO Max instead.
There are two HBO Max price points - $9.99 a month with commercials (opens in new tab), or the 4K HDR, commercial-free subscription at $15.99, which also unlocks 4K streaming and Dolby Atmos sound.
Alternatively, you could save up to 20% when you subscribe to an annual plan (opens in new tab). That's $99.99 for the ad-supported plan, or $149.99 for the ad-free option. Either way, if you go annual you essentially bag yourself two months of free streaming.
What else can I watch on HBO Max?
That's a total bargain, considering you'll get access to a huge library of top-drawer entertainment, including critically acclaimed series The Last of Us, Westworld, The White Lotus, Insecure and Succession, award-winning animated movies from Studio Ghibli, DC Universe shows like Peacemaker, Doom Patrol and Harley Quinn, plus The Sopranos, Euphoria, and not forgetting Game of Thrones.
The 7-day HBO Max free trial has long since been discontinued. But, if you're a current HBO Now subscriber or pay for HBO through your cable provider, you could be entitled to HBO Max at no extra cost.
Devices compatible with HBO Max include iPhone and Android devices, Apple and Samsung TVs, PlayStation 4 and Xbox One consoles, Chromecast and Chromebooks, and laptops and PCs. HBO Max on Roku and Amazon Fire Stick is also available.

Can I watch Perry Mason season 2 online in the UK?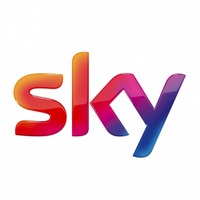 (opens in new tab)
When HBO original series Perry Mason debuted 3 years ago in 2020, new episodes landed on UK channel Sky Atlantic the very next day, in addition to being uploaded to streaming service NOW.
However, with the show's return it seems like viewers over the Atlantic will face an indefinite delay before they can enjoy Perry Mason's sophomore season. We'll update this space as soon as a UK release date has been confirmed.
When Perry Mason season 2 does arrive, Sky subscribers can stream new episodes on the go with their mobile devices through the Sky Go (opens in new tab) streaming service, which has dedicated apps for iOS, iPadOS and Android devices, along with Xbox and PlayStation consoles.
If you're not already a Sky customer, however, you can check out our dedicated guide to Sky TV deals and packages for today's best prices.
Don't fancy being locked in to a long, expensive contract? Consider the more flexible streaming option, NOW, (formerly Now TV). Now entertainment passes start at £9.99.

How to watch Perry Mason season 2 in Canada for FREE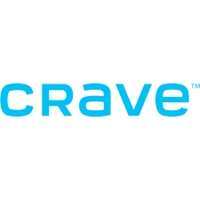 (opens in new tab)
The best CDA in LA is back. Canadians will find Perry Mason season 2 added to Crave beginning from Monday, March 6 at 9pm ET/PT – syncing up nicely with the show's US release.
If you don't have cable, you can easily subscribe to Crave's on-demand service. You'll need to choose between Crave Total for $19.99 (+tax) a month, or sacrifice simultaneous streams and offline viewing for Crave Mobile for $9.99 a month. First, though, you can enjoy Crave's 7-day FREE trial, available to new subscribers only.
Crave offers classic HBO series, on-demand movies, Crave originals and Showtime content, including addictive TV shows like The Gloaming, Dexter, and 30 Rock, in addition to the latest HBO Max releases, such as Rap Sh!t and We Own This City.

How to watch Perry Mason season 2 online for FREE in Australia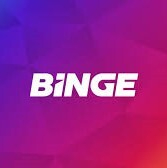 (opens in new tab)
Viewers Down Under will find Perry Mason season 2 on Binge (opens in new tab) where all-new episodes land from Tuesday, March 7.
Starting at AU$10 a month, Binge is very temptingly priced. And what's more, new customers are entitled to a generous 14-day FREE trial (opens in new tab), which means you can try before you buy.
The Basic plan provides a single stream in SD quality, and you can upgrade to Standard and Premium plans if you want additional streams and better video quality.
Once subscribed, you'll get access to 10,000 hours of content: reality shows, dramas, comedies and documentaries including Keeping Up with the Kardashians, House of the Dragon, Modern Family, Mayans, and Gossip Girl. It also offers more than 800 movies, and content from HBO, FX, and Warner Bros.
You also have the option of Foxtel and Foxtel Now (opens in new tab), which offers more of a full package, cable-like experience. Boasting 70+ channels and a 10-day free trial (opens in new tab), get the Foxtel Now Essentials Base pack and pay just $25. That way you can watch Perry Mason season 2 live on on-demand via the Fox Showcase channel, at 8.30pm AEDT from March 7.