The best Asus laptops are moving up in the world. The name Asus may not be the first thing that comes to mind when most people think of performance, build quality, and style, but with the company's recent offerings such as the Asus ROG Zephyrus line, that is quickly changing.
Asus already has a name for its fantastic PC components and PCs. But, with its growing lineup of laptops, the Taiwanese firm is pulling out all the stops from design to performance. And, it's doing all that at a price that's giving the competition a run for their money. These Asus laptops have as much value as some of the best portables from Dell and Apple. It makes sense that some of these portables are among the best laptops of the year.
If you're ready to invest in a new computer, make sure to take a look at our choices for the best Asus laptops here. Whether you're looking for one of the best 2-in-1 laptops, a fantastic Chromebook, or a high-end Ultrabook, Asus has something that will do the job.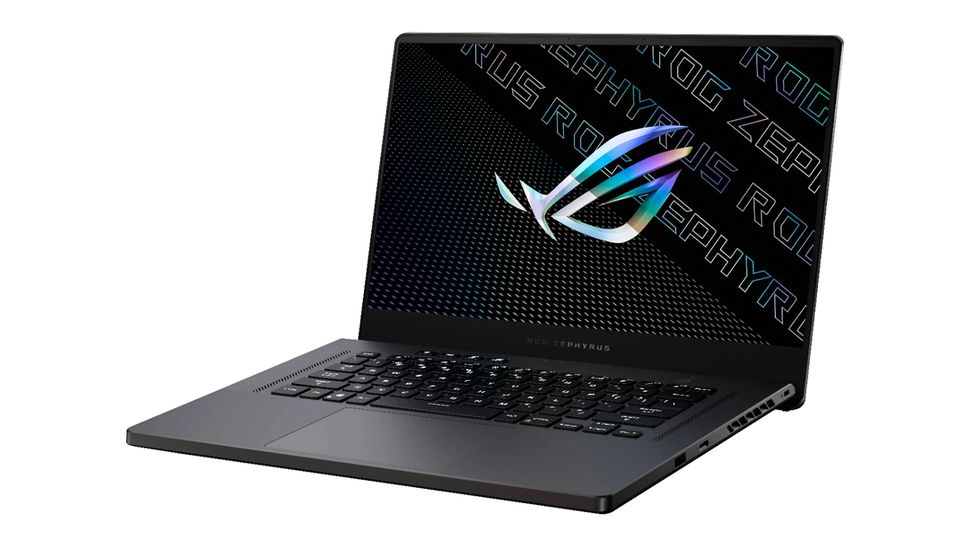 The Asus ROG Zephyrus line has produced some of the best gaming laptops out there, and the new ROG Zephyrus G15 is no exception. Fitted with the latest and most powerful AMD Ryzen and Nvidia RTX 3000 series, they're incredibly powerful and able to see you through the most demanding games. Of course, that legendary battery life has made an appearance, as well as that stylish chassis. If you want a high-performing gaming laptop that's affordably priced to boot, nothing beats this one.
Read the full review: Asus ROG Zephyrus G15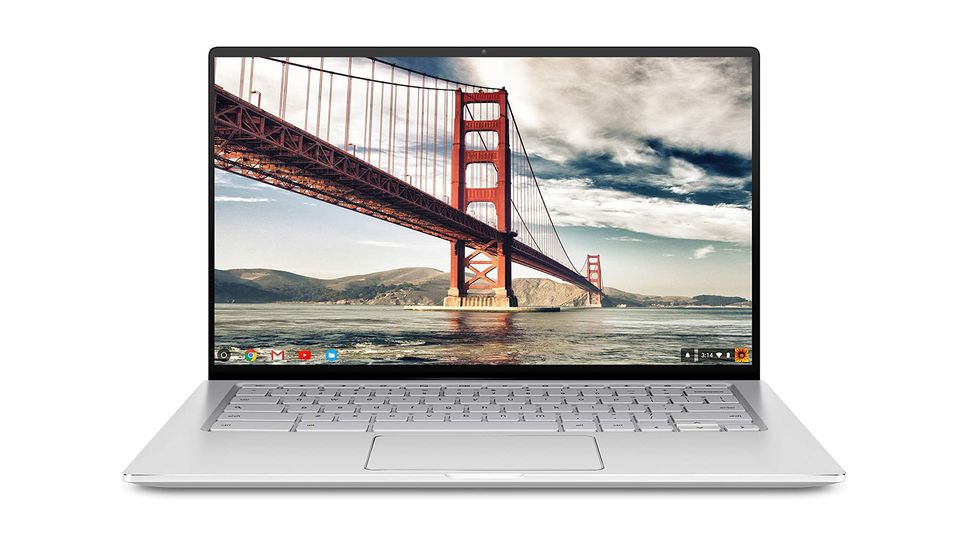 The best Asus laptops aren't just premium all-singing, all-dancing devices with huge price tags, as the excellent Asus Chromebook Flip C302 demonstrates. The Asus Chromebook Flip C302 brings a lot of what we love about Asus laptops to an affordable Chromebook that's ideal for day-to-day tasks and for students working on their homework. That means it's got excellent build quality, a fantastic design and packs some great hardware that makes it one of the best Chromebooks out there, with an Intel Core processor, full 1080p display, touchscreen, backlit keyboard and USB-C port.
Read the full review: Asus Chromebook Flip
Asus takes the ultrabook concept to the next level with the Asus ZenBook 13. If the gorgeous OLED display doesn't win you over with its bright and vibrant colors, then maybe the battery life will, which runs circles around most of the competition. And, it has enough power to tackle most of your computing needs, though its graphics performance leaves something to be desired, especially compared to Intel's Iris Xe. It's also, unfortunately, missing a headphone jack or Thunderbolt 4 support. However, if those aren't dealbreakers, this device is a multi-tasking champ that will last through hours and hours of use.
Read the full review: Asus ZenBook 13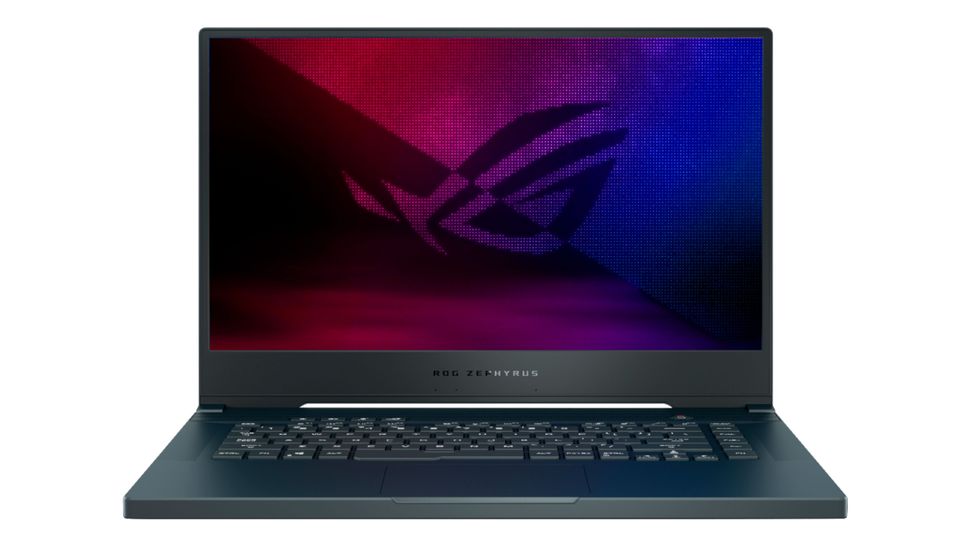 Those in the market for a mid-range gaming device might adore the Asus ROG Zephyrus M15 GU502. It's a great-looking piece of kit, serving as another entry to Asus' much-vaunted ROG Zephyrus lineup of stylish thin and light gaming laptops. And, that fast screen makes it a joy for gamers with a predilection for fast-paced games. But, does it measure up to the most powerful laptops out there? While not cutting-edge, the Asus ROG Zephyrus M15 GU502's specs are decent for graphically intensive games and its battery can last a while, which makes it the best Asus laptop if you're not looking for a maxed out machine.
Read the full review: Asus ROG Zephyrus M15 GU502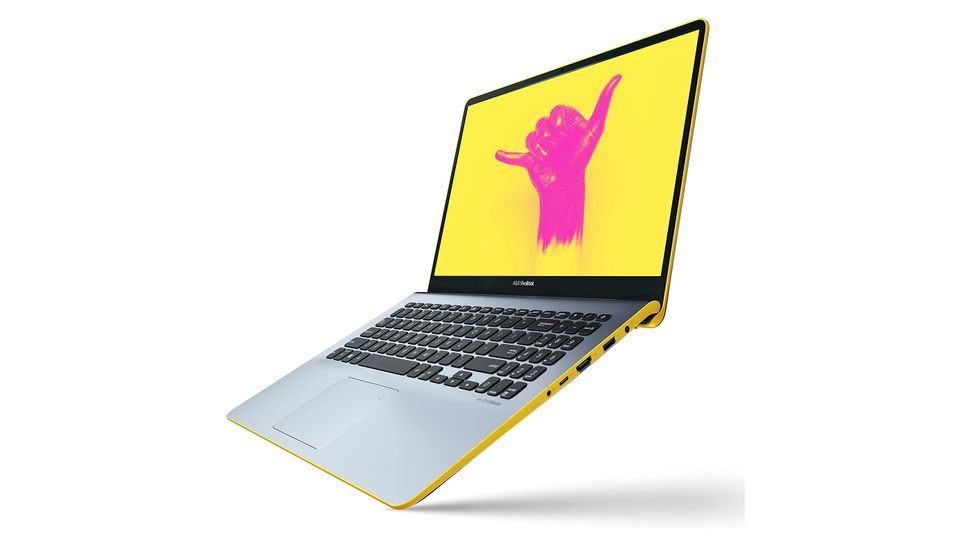 In a nutshell, the Asus VivoBook S15 is one of the best laptops we've tested in recent months. Short of handling heavy-duty gaming, this is an extremely capable laptop that's just as impressive as the 16-inch MacBook Pro, but is smaller, lighter and considerably less expensive. If you're looking for a powerful laptop without paying a premium, this is among the very few out there worth considering. And, you're getting a vivid screen, an ErgoLift hinge for a better typing position and that legendary ASUS ScreenPad to improve your productivity with it. So you're basically getting a feature-rich laptop for considerably less than its rivals.
Read the full review: Asus VivoBook S15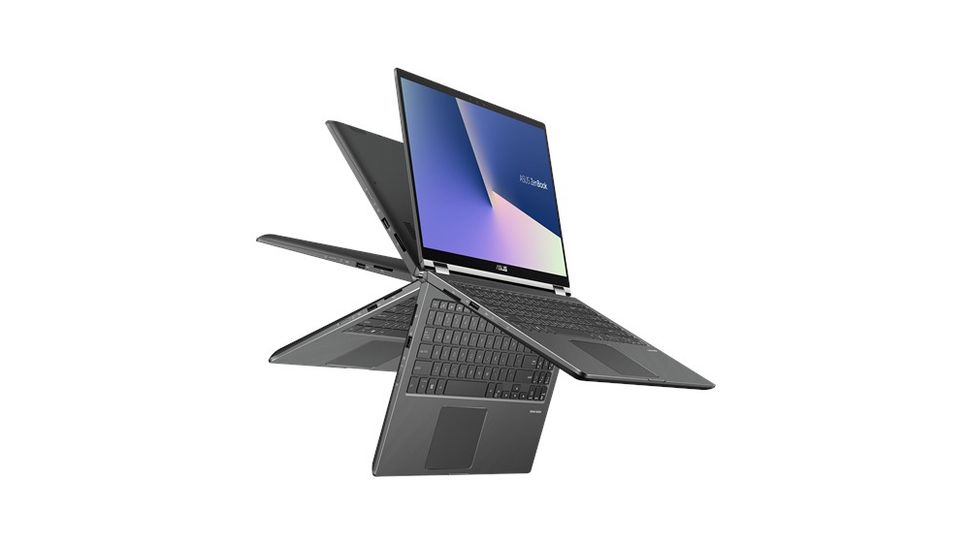 If you are looking for a great all-rounder that ticks a lot of boxes, then you'll appreciate the Asus ZenBook Flip 15. This premium laptop delivers all the right basics and a few innovative extras on top of that. Among the best Asus laptops out there, this 2-in-1 top-notcher boasts powerful specs – including a discrete graphics card – as well as a stunning touchscreen display, a flawless design, plenty of ports, facial recognition login, and a portable chassis. As for its extras, if the unique 360-degree ErgoLift hinge, Asus ScreenPad, Harman Kardon speakers and Alexa integration don't impress you, we don't know what will.
Read the full review: Asus ZenBook Flip 15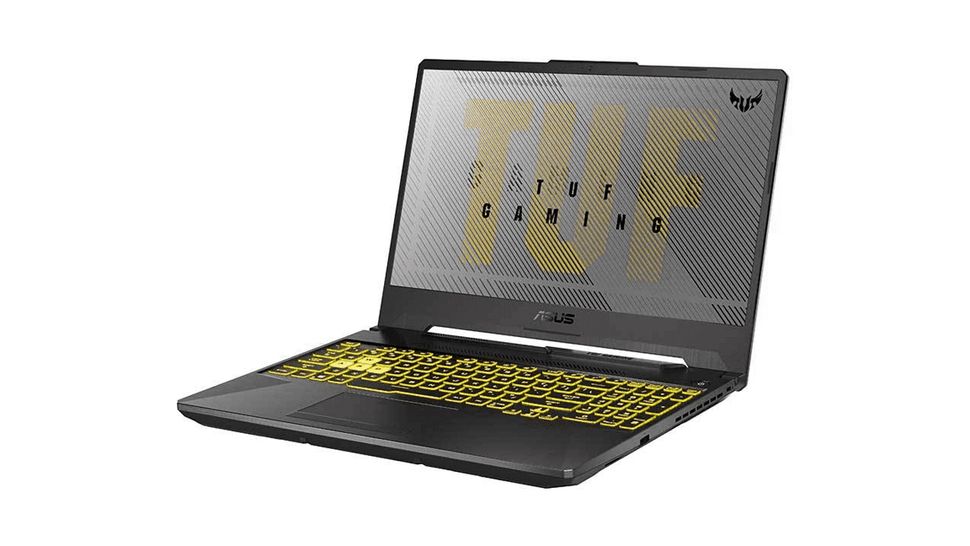 Budget-minded gamers have another excellent option in their hands. While Asus TUF A15's price tag isn't exactly bargain basement, it is among the best Asus laptops for those who can stretch their budget just a bit for the sake of performance. This laptop touts not just an excellent display with a 144Hz refresh rate option and fantastic battery life, but also AMD's latest chips and Nvidia's best graphics cards for gaming in the budget and mid-range sphere. This gaming laptop is never going to compete with the most powerful out there, but it's an excellent value for gamers who don't really care to.
Read the full review: Asus TUF A15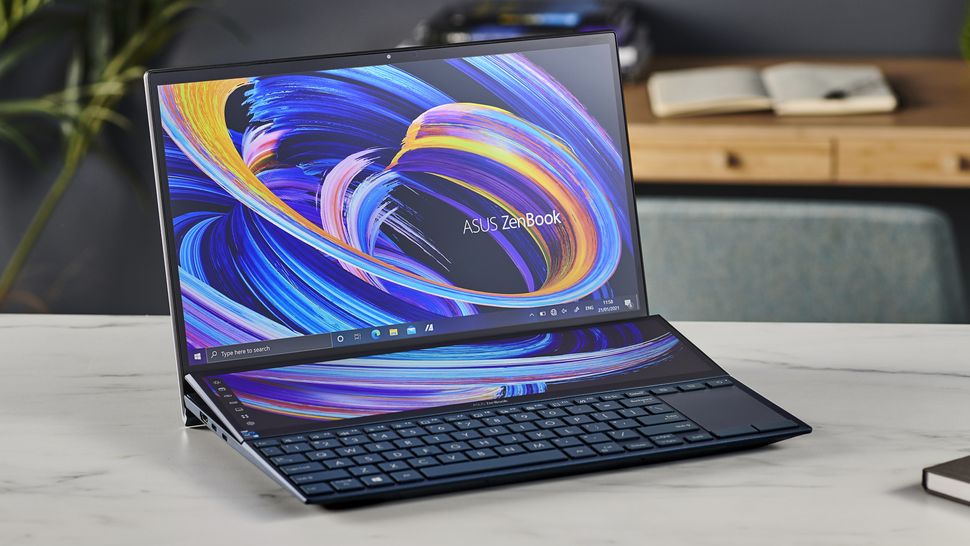 The Asus ZenBook Duo 14 UX482E's dual-screen format sets it apart from everything else, and that secondary screen isn't a mere curio either. It's now more useful and customizable than ever, and its functionality should expand in due time. That's on top of giving you a second screen to spread out. With or without that second screen, this is also one capable laptop, touting impressive specs for plenty of power, as well as a beautiful main screen and an awesome battery life. This is a game-changer of a laptop, for sure, with plenty of potential that we're sure to come with updates.
Read the full review: Asus ZenBook Duo 14 UX482E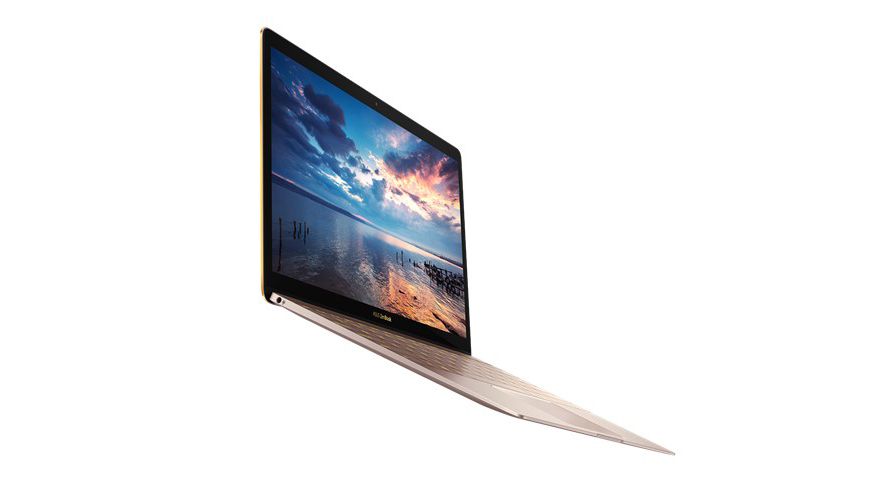 If you're looking for the very best all-round Asus laptop, then the Asus ZenBook 3 is the one to get. This is an exceptionally light Asus laptop, measuring less than half an inch thick, and weighing only two pounds. Asus's ZenBook range of ultra-thin laptops have shown the world how to do gorgeously-designed thin and light laptops right, all the while packing with powerful components. It's a pricey laptop, to be sure, but if you're after the very best of what Asus has to offer, the ZenBook 3 is a fantastic choice.
Read the full review: Asus ZenBook 3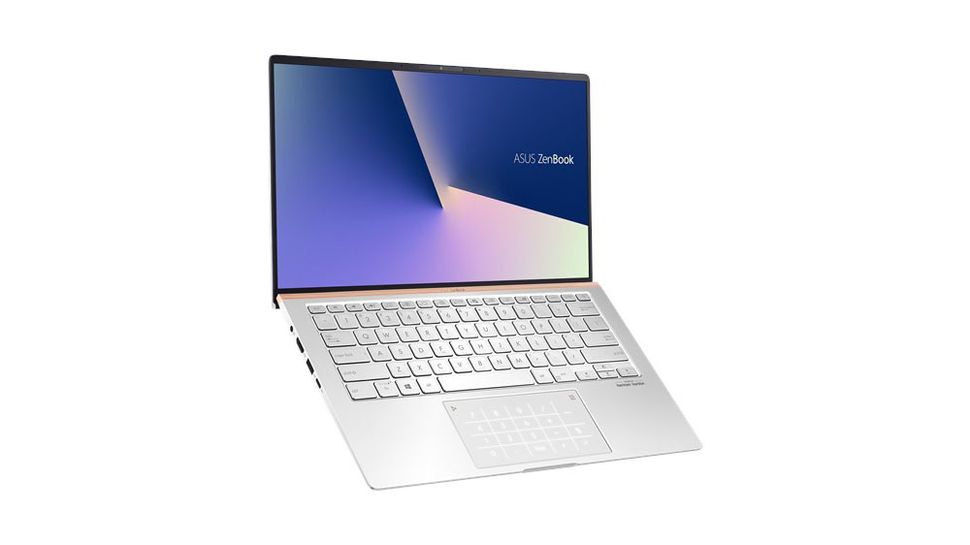 Asus is offering another reason to go for 13-inch laptops – the numeric pad that's understandably a constant no-show on most laptops. The ASUS ZenBook 13 UX333FAC has found a way to add the feature, albeit a virtual one, on its trackpad, which now acts like Apple's Touch Bar to accommodate it. But, it isn't the only feature this laptop boasts. It's got excellent battery life, a thin bezeled display and an impressive performance in a sophisticated chassis that you can easily show off at business meetings. The keyboard is slightly cramped and the display is non-touch, but it's pretty affordable so those aren't deal-breakers.