Sony created another brilliant smartphone with the Xperia X Compact, which crams in flagship features into a handy and easy to carry size. If you're looking for the best deals that let you get your hands on this awesome handset, while also giving you plenty of data, calls and texts each month, then you've come to the right place for Xperia X Compact deals.
Now superseded by the Xperia XZ1 Compact, the X Compact still impresses with a 4.6-inch 720p display, which fits comfortably in the hand and 23MP high resolution camera with fantastic autofocus.
With a smaller screen than the Xperia X comes a smaller price tag as well, and as you'll see from the deals below, there are plenty of affordable ways to get your hands on this mini wonder. Between a fall in price after Sony's latest range of phone launches and retailers preparing for Black Friday 2017, this is a great time to look for a new phone.
More options: Sony Xperia X deals | Sony Xperia XZ deals | Sony Xperia XZ Premium deals | Samsung Galaxy S8 deals | Best mobile phone deals

The UK's best Sony Xperia X Compact deals:
Further down the page, you can see a potted version of our X Compact review to make sure that you're buying the right handset for your needs. And immediately below the absolute best Xperia X Compact deals out there in the UK today, with an array of prices and data allowances. EE is really ruling the roost, with O2, Vodafone and Three all but pulling out of this handset now.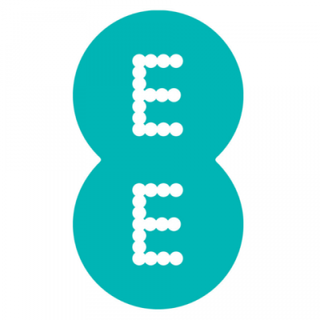 Sony Xperia X Compact | £65.99 upfront | Unlimited mins and texts | 1GB data | £17.99pm
If you want the cheapest possible Sony Xperia X Compact deal this month on any network, then this is the offer for you. You get 1GB of data every month, which is fine for people who don't browse the web too much - or are often connected to Wi-Fi. This deal is the cheapest way to get a Sony Xperia X Compact. Total cost over 24 months is £497.75
Get this deal: from Affordable Mobiles

Sony Xperia X Compact | FREE upfront | Unlimited mins and texts | 5GB data | £27.99pm
This is an excellent deal for the Xperia X Compact, and it's even better than last month. You get the Xperia X Compact free, unlimited minutes and texts and a pretty hefty 5GB of 4G data each month, which gives you plenty of mobile internet to stream music from Spotify, Google Music or other services, all for a very decent monthly cost that's made even cheaper thanks to a £45 cashback offer. Total cost over 24 months is £671.76
Get this deal: from Buymobiles

Sony Xperia X Compact | FREE upfront | Unlimited mins and texts | 15GB data | £37.99pm
5GB not going to be enough for all the streaming, surfing and downloading you do away from the Wi-Fi? Then this tariff triples it, for an extra tenner a month. It may seem quite expensive, especially when you compare it to the newer, better Samsung Galaxy S8, but Buymobiles is throwing in a pair of snazzy iT7x2 wirless headphones worth almost £100. Total cost over 24 months is £911.76
Get this deal: from Buymobiles