Unlike countries like the UK and the US, Australia, and so on, India has a far more complicated relationship with internet censorship. The government is frequently blocking and restricting the use of certain websites and platforms. With the use of a VPN, however, you can navigate past these virtual walls, with the best India VPN both securing connection and allowing you to access geo-restricted content, whether you're based in or travelling to India.
How does it do this, though? Functioning as a middle man between your device and the network you're connected to, a VPN offers online anonymity by switching your IP address, making you appear as if you're browsing from elsewhere and, in turn, concealing internet activity.
Ideal whether you live in the India or have plans to be within the country's borders, an India VPN allows you to stream the cricket coverage or watch Hotstar when you're away from home through your preferred domestic broadcaster, by hopping on a server based in India. Alternatively, if you're in India and want to access blocked content, you can hop on a server elsewhere to bypass those restrictions.
Whatever brings you to our best India VPN page, we've got the lowdown on the most suitable provider for you below.
Today's top 3 best India VPNs:
1. ExpressVPN - the #1 best India VPN
ExpressVPN is the greatest VPN out there - and it's no different if you live in or are visiting India. It has fast connections, servers in 90+ countries and is brilliant at unblocking geo-restricted streaming content - try it now for 30 days free or sign up for a year and get 3 months extra free.

2. Surfshark - the best priced India VPN
We should say first of all that Surfshark is an excellent, friendly-to-use VPN in its own right. But probably its biggest draw is the fantastic pricing on offer. Sign up for an annual plan and you'll be spending less than $2.50 USD per month - none of the other main players can match that.

3. NordVPN - big name VPN with an eye on anonymity
NordVPN is certainly strong for streaming and anybody trying to get round apps that have been blocked because of where you are in the world, but it really stands out for its added security features. If keeping your online activity private is your main concern, NordVPN is a great choice.

The five best India VPN for 2022
Best India VPN 2022 - Get 3 months free with an annual plan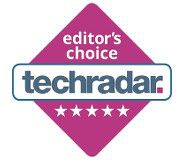 ExpressVPN boasts lots of local coverage with servers in Mumbai and Chennai, and furthermore it offers locations in almost all neighbouring countries to India (Bangladesh, Pakistan and Sri Lanka all included).
Security-wise, ExpressVPN uses your choice of OpenVPN and IKEv2 protocols - not to mention its even speedier Lightway option. It claims no logging of network traffic (a claim audited and verified independently), and 24/7 customer support is available via email or live chat. Basically, it's a ridiculously well kitted out VPN.
Unlocking streaming services is grist to ExpressVPN's mill. In our tests, it got us access to multiple foreign Netflix catalogs, BBC iPlayer, Hulu and more from abroad without difficulty. And it's tried and tested for watching sport and cricket from other countries, too - it easily got us access to Hotstar content in our office away from India.
In terms of performance, the provider gives you blistering speeds from servers all around the globe. There's also an impressive variety of easy-to-use clients for all major platforms. The Android and iOS apps are super intuitive and well-designed, offering an array of useful options. The same goes for Windows and Mac, and there are handy guides online for getting it working with your router, TV streaming device or games console.
ExpressVPN offers a 30-day money-back guarantee, so you can try before you truly commit. Subscriptions are a bit more expensive than many rivals, but there is a special offer open to you lucky TechRadar readers...
Get the best India VPN 2022 with 3 months FREE
You can tell that we really rate Express - it's the VPN we use in the office! And the good news is that you can get a little perk, too. ExpressVPN has agreed to give readers three months extra free when you sign up and a year of secure cloud backup from Backblaze - fantastic value for an ace India VPN.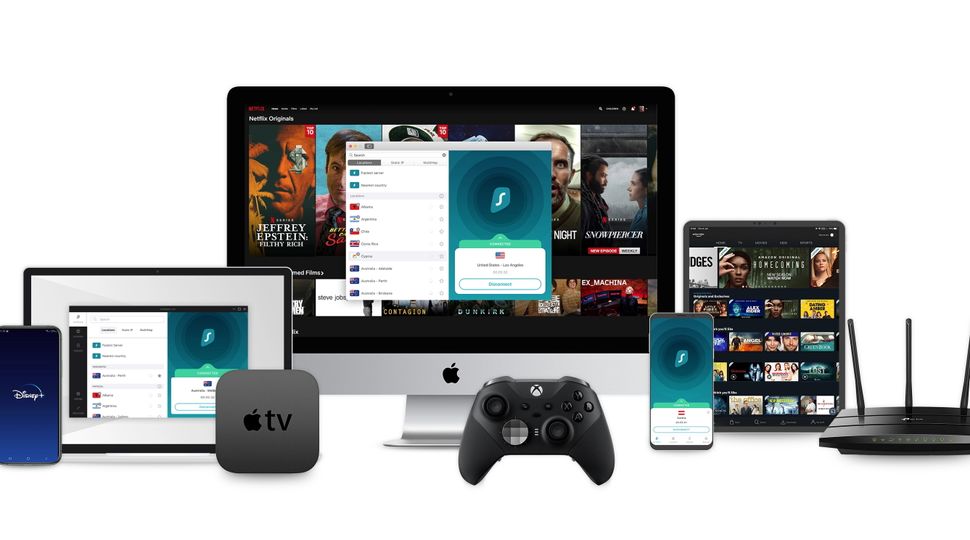 Surfshark is undoubtedly the rising (Hot)star of the VPN world. It's probably fair to say that its clean and friendly interface and branding are a tad less intimidating than some of the competition. And the pricing certainly is - nobody really comes close to stealing away Surfshark's spot at the top of our best cheap VPN countdown. You can subscribe to a two years for around $60 (roughly 4,500 rupees) - or the equivalent of less than $2.50 (185 rupees) per month.
But unless you're an advanced user that wants all the features going, you won't feel short-changed by Surfshark. For starters, it's available to use on as many devices as you can handle in your household on the same, low-priced account. It's available on Windows, Mac, iOS, Android, Linux and a whole host of other gadgets.
At the time of writing, it offered servers in three different Indian city locations. It also has an additional protocol not available to all providers - Shadowsocks, which it claims is particularly useful in regions with the most restrictive site censorship.
---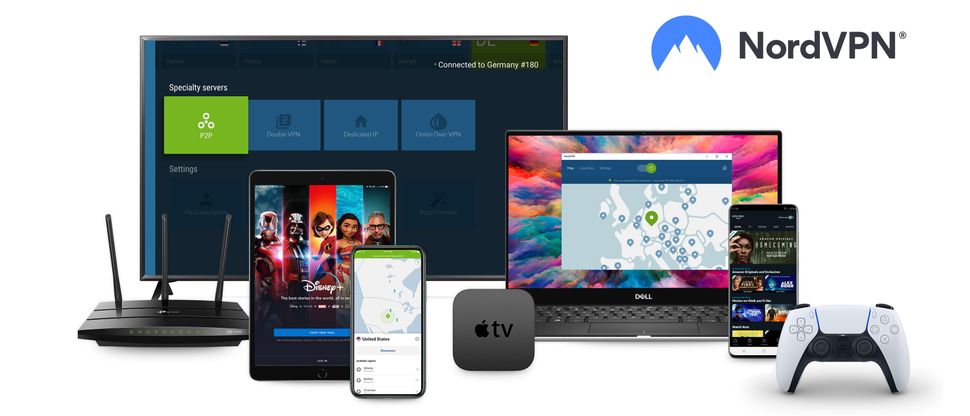 There are a lot of reasons why we rate NordVPN so highly. It's a dream for streamers, is a doddle to use, includes a suite of clients and apps for pretty much every platform, has over 5,000 servers to connect to, and does it all with some of the fastest connections speeds that independent lab AV Test saw in Asia.
But possibly the biggest feather in NordVPN's cap - especially for the online security cautious in India - is its extra, unique security features. As well as all the usual protocols and standard 256-bit AES encryption, it also throws in Double VPN (so that your traffic goes through its encrypted servers not once but twice) and Onion Over VPN (sending all your data through the super secure Onion network as well) options that you can turn on if you are particularly concerned about your ISP being able to see what websites you're browsing - or just think the idea of being spied on is a bit distasteful.
On top of all that, NordVPN now calls in PricewaterhouseCoopers every year to carry out a full audit on its no-logging policy. So by all measures, your data should be very safe with NordVPN.
Outside of security, this provider can supply dedicated IP addresses that should again help defeat any potential slow down and its Quick Connect tool helps you get started on the most optimal server for you. And while it may not quite match Surfshark for pure price, NordVPN still isn't what you'd call expensive.
---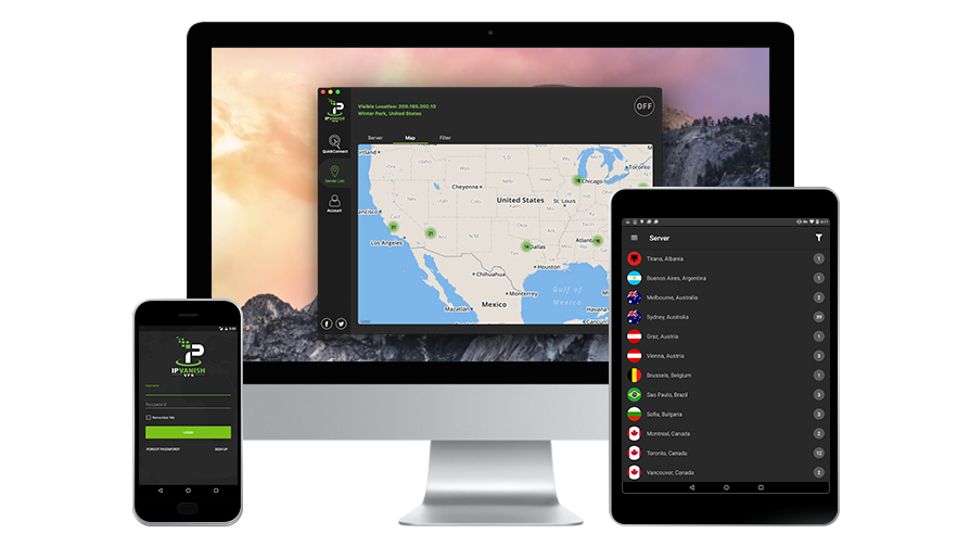 In India, IPVanish offers servers in New Delhi and Mumbai, which should guarantee a stable and good quality connection. In previous performance testing we've found some good international server speeds - and actually faster than our normal rates with the VPN turned off in some cases!
The dedicated Windows client is one of the best around with a wide range of settings that cover both basic and advanced features. IPVanish allows torrenting and unlimited P2P traffic, which is doubtless a huge plus for some users.
On the security front, you get OpenVPN, IKEv2, PPTP and L2TP/IPsec protocols (but still no WireGuard as yet), along with additional goodies like being able to set your IP address to automatically change after a certain interval. A strict 'zero logs' policy is in place with 24/7 customer support to deal with any problems.
IPVanish's pricing is OK, but really shines if you just want to have a VPN for a shorter period - it usually has the best one-month pricing on the market.
---
ProtonVPN has really gone up in our estimations, offering one of the best track records for unblocking streaming services (second only to ExpressVPN), while also offering plenty of nifty features, a sleek interface, and impeccable performance overall. It also offers a free VPN, which - while stripped back in terms of the providers full package - is a great stepping stone for those looking to dip their toes into the pool of VPN for the first time.
With its sheer power, then, Proton is a great option for those after an India VPN. While its free tool doesn't have allow access to its servers based in India, opt for its Basic plan and get four servers, or its Plus plan and make the most of six - based across Mumbai and Pune.
With the Plus plan you'll also be able to put to work Proton's streaming unblocking prowess, with the ability to access the likes of foreign Netflix libraries, as well as Amazon Prime Video and Disney Plus. This bodes well accessing platforms like Hotstar, JioTV, Hooq, Voot, and SonyLIV when overseas.
No need to concern yourself with lag or buffering, either. ProtonVPN performed with above average results across both its OpenVPN and WireGuard protocols with average peaks of 720-740Mbps. That makes this a pretty capable India VPN that will keep you secure and connected both inside and outside of the country.
---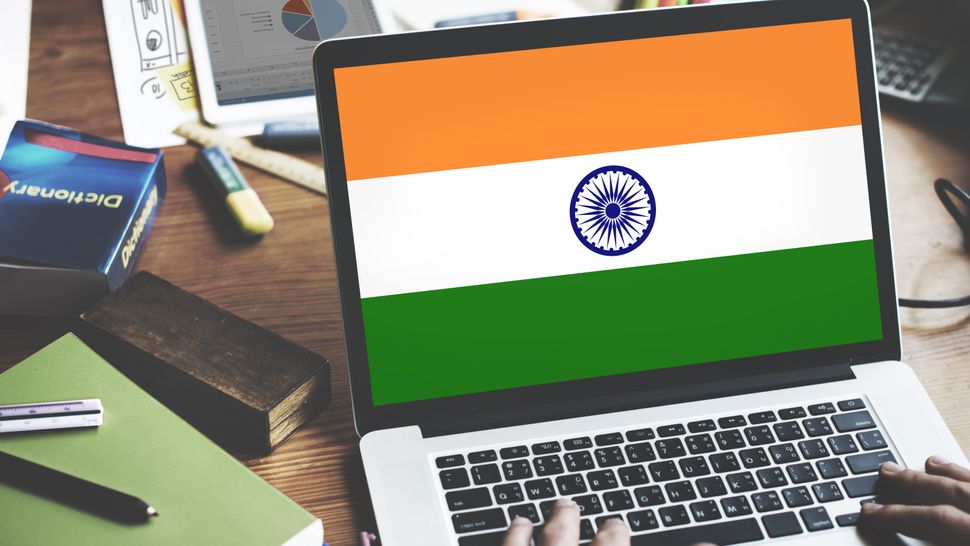 Best India VPN: FAQ
How to choose the best India VPN
We have already established the two primary concerns in this matter – privacy and security. Whether you're a local, expat or a visitor on business or otherwise, you'll want as many local server locations as possible for a fast and reliable connection.
Ideally, a good VPN provider should offer quality customer support round-the-clock to address any issues swiftly and accordingly. Everything else is a bonus, although it's always good to have straightforward and user-friendly native clients (and preferably strong mobile app support).
But then there's more to consider, depending on your use case. Looking for a surefire streaming VPN? Then you're going to want a service that has a reputation for unlocking Netflix, Hotstar, iPlayer, Amazon Prime Video or your chosen streaming service of choice. And it should have fast connection speeds, too.
Can I legally use a VPN in India?
Considering the Indian government does regularly issue bans and restrictions on certain websites and services online, it is a fair question to ask whether the use of a VPN in India is legal. However, unlike other countries where the use of VPN products has been banned - including China, Iraq, and North Korea - VPNs are not illegal in India.
That being said, it has been reported in the past that the police have harassed those using a VPN. Under the Information Technology Act, the government has the right to block websites and specific content, giving the police the power to enter property and search the premise where it is suspected these laws are being violated. It is a good idea, therefore, to avoid using a VPN to access websites blocked by the government.
While specific websites may be banned by law, then, the use of a VPN is not. Though using one does not automatically mean you're safe from the repercussions of using these restricted websites and services, nor does it exempt you from any other illegal activity you might carry out while connected to one.
Which VPN offers India-based servers?
Whichever you choose of our list of the top 5 best India VPN services offers servers based in India, from ExpressVPN and NordVPN, to Surfshark, IPVanish and ProtonVPN.
In some cases, you'll find more than one server based in different parts of India, including ExpressVPN, where you can connect to its servers in Mumbai or Chennai.