Even though the iPhone XR was only launched a couple of months ago, contract deals have already begun to fall and now entering 2019 they seem to be at their lowest yet. Well it is the key sales period of the year, and the XR hasn't been left out of the cost cutting fun.
Over Black Friday and the Christmas period we saw some of the absolute best iPhone XR deals, but that doesn't mean there isn't any good ones now. We are constantly seeing the price of the device climb and drop so there is always some great deals out there. Over the Christmas period and now entering the January sales we've seen some brilliant deals. Sub-£34 monthly payments, for example, is what we want to become a new normal for iPhone XR deals.
We're not shy in saying that the iPhone XR has got us really excited about Apple smartphones again. With the looks and some of the smarts of the top-of-the-range models in the family but with a much lower cost, we can really shout about the latest and greatest iPhone XR deals without hesitation. With its array of bright new colours and that stunning Liquid Retina display, the iPhone XR is a absolutely massive leap up from the 8. The bezels have almost completely disappeared except for a small notch at the top, which does mean goodbye to the home button. And that souped up A12 Bionic chipset is bringing a lot of power to the iPhone XR's brains.
Excited by the prospect of a new XR? Well, with TechRadar's helping hand - and, more crucially, our price comparison chart (custom-made of course) - you can be sure that you won't pay be paying more than you need to for your iPhone XR deal.
iPhone XR deals: today's top 5 best in the UK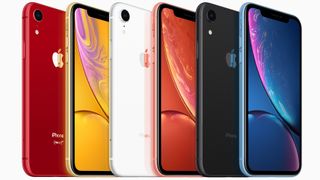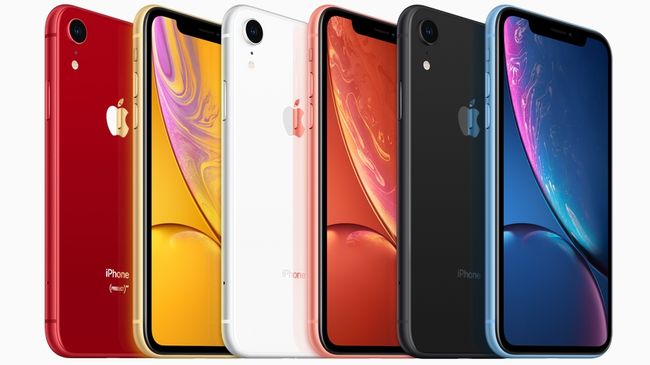 The home button is dead, long live the notch! It features on what immediately becomes the best value iPhone on the market, with the iPhone XR having all the appearance of more premium models but at a considerably lower cost.
There's no dual lens here, but the main camera does have a 12MP sensor and smart HDR. Excellent photos - in low light or otherwise - are more or less guaranteed. The innards are as finely tuned as ever and call is shallow but we're loving that clutch of new colours. A welcome change from muted Space Grey and Rose Gold.
If you've been an iPhone user for a while and have been waiting for an end to the customary incremental upgrades Apple usually launches, then 2018 may be the time to upgrade your iPhone.
Read TechRadar's full iPhone XR review
Now let's break down the best iPhone XR deals by network...

iPhone XR deals on EE: the best today
iPhone XR deals on O2: the best today
iPhone XR deals on Vodafone: the best today
iPhone XR deals on Three: the best today