The best Apple Watch 2023: Top smartwatches to use with iOS
Your ultimate buying guide for the best Apple Watch
Best Apple Watch: Quick Menu
1. The list in brief
2. Best Apple Watch overall
3. Best budget Apple Watch
4. Best for most people
5. Best previous gen
6. Best for deals
7. How to choose
8. FAQs
9. How we test
The best Apple Watch for you is going to vary depending on several factors, such as your exercise habits, budget, and even the size of your wrist. With an increasing number of options available, it isn't simply a case of the latest being the greatest: different watches are aimed at different audiences, and that's before you consider older devices that still hold their worth and purpose.
With all of them being made by Apple over the years, you can expect a certain baseline quality threshold here with many of them sharing the same features. That's whether you opt for an Apple Watch 8, the cheaper Apple Watch SE, or the almighty Apple Watch Ultra.
One thing to note, Apple has revealed the Apple Watch 9 and Apple Watch Ultra 2, both of which look set to be contenders for the top spots on this list. We'll have to fully test and review these smartwatches before we come to any conclusions, but they look set to be wearables to watch this year.
If you want an Apple Watch but can't afford the Apple Watch 8, the SE range cuts some corners by omitting certain features and making the back of the watch out of nylon rather than using more expensive steel. If you're looking for something pricier and only want the best, the Ultra is the next logical step.
Remember – Apple Watches only work with iPhones, so if you're an Android user, you may want to check out the best Android smartwatches instead. Or you may want to switch sides and pick up one of the best iPhones instead.
As Fitness and Wearables Editor, Matt is responsible for curating the Best Apple Watch buying guide, alongside all other on-site fitness content. He's very excited to get to grips with the next iteration of Apple Watches.
The quick list
Jump straight below to the best Apple Watch for your needs with our quick and easy round-up section. Read more by jumping to our full write-ups and explanations using the links below.
Best Apple Watch overall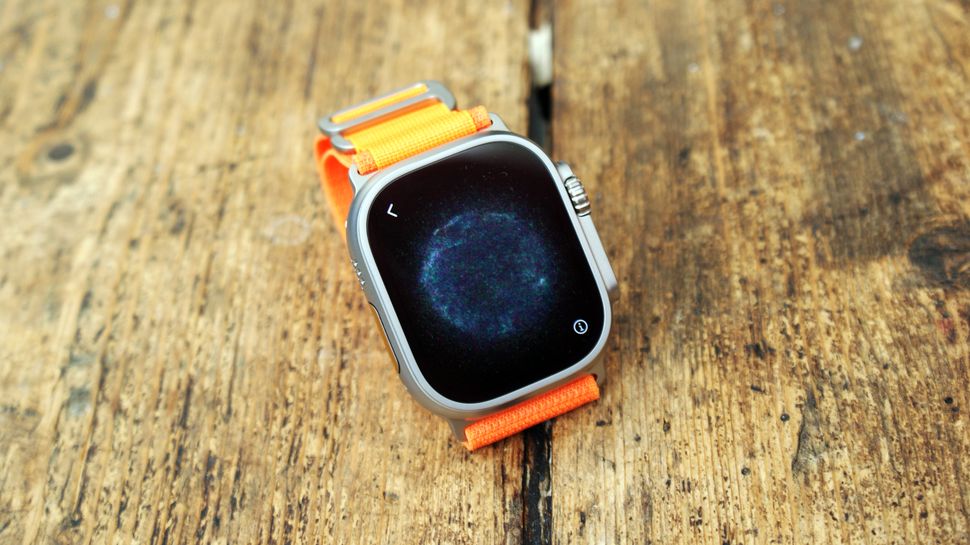 The best Apple Watch overall
Specifications
Charging method:
Wireless
IP rating:
Water-resistant to 100m
Connectivity:
Wi-Fi, Bluetooth, NFC, LTE
Reasons to buy
+
Large display
+
Action button is very useful
Reasons to avoid
-
Battery life could be better
-
Lack of navigation features
The Apple Watch Ultra is the ultimate Apple Watch. It's bigger and bulkier, adding an action button that you can customize with genuinely useful features. Designed to survive all kinds of terrain, the Apple Watch Ultra rivals many Garmin watches.
It could still offer better battery life (despite surpassing the regular Apple Watch) but a powerful and accurate GPS is great for exploring, plus there's a diving sensor for the avid underwater adventurer. Plus, there's all the benefits that come from other Apple Watches, ensuring you can always see how you're doing, health wise.
It's expensive but powerful. And, during testing, we easily found this to be the best wearable that the brand has ever made.
Read our full Apple Watch Ultra review
Best budget Apple Watch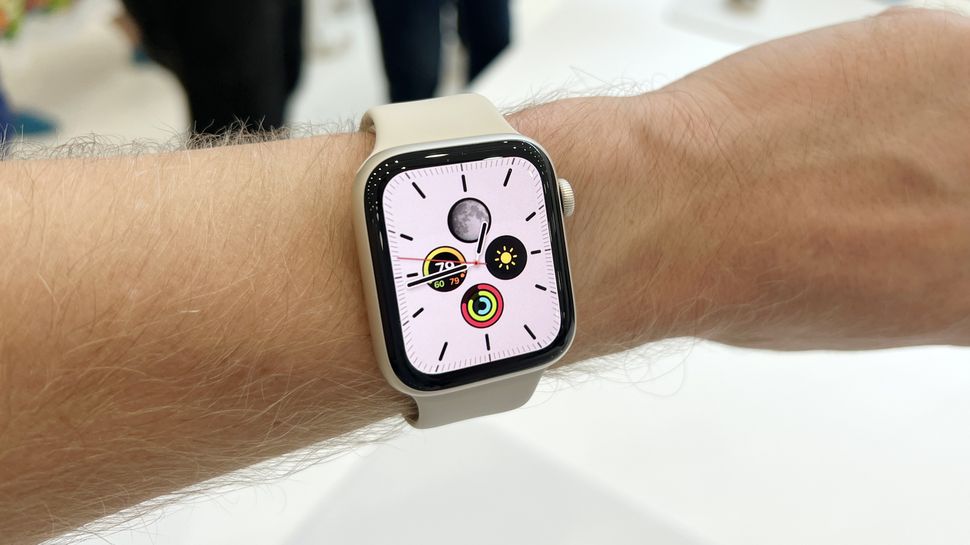 The best Apple Watch for users on a budget
Specifications
Charging method:
Wireless
IP rating:
Water-resistant to 50m
Connectivity:
Wi-Fi, Bluetooth, NFC, LTE
Reasons to buy
+
Light and comfortable
+
Good battery life for price
Reasons to avoid
-
No always-on screen
-
No ECG built in
The Apple Watch SE 2 is the Apple Watch for anyone who doesn't need an always-on display and isn't too fussed about tracking their blood oxygen level or ECG. It has the car crash detection tool of the 8, plus extensive fitness tracking so you're hardly missing out.
There's a gorgeous screen with brightness up to 1,000 nits so flicking your wrist up isn't exactly suffering here. Using the same processor as the Apple Watch 8 means you get speedy performance while surprisingly, we found the battery overperformed with around two days of life here.
Read our full Apple Watch SE 2 review
Best Apple Watch for most people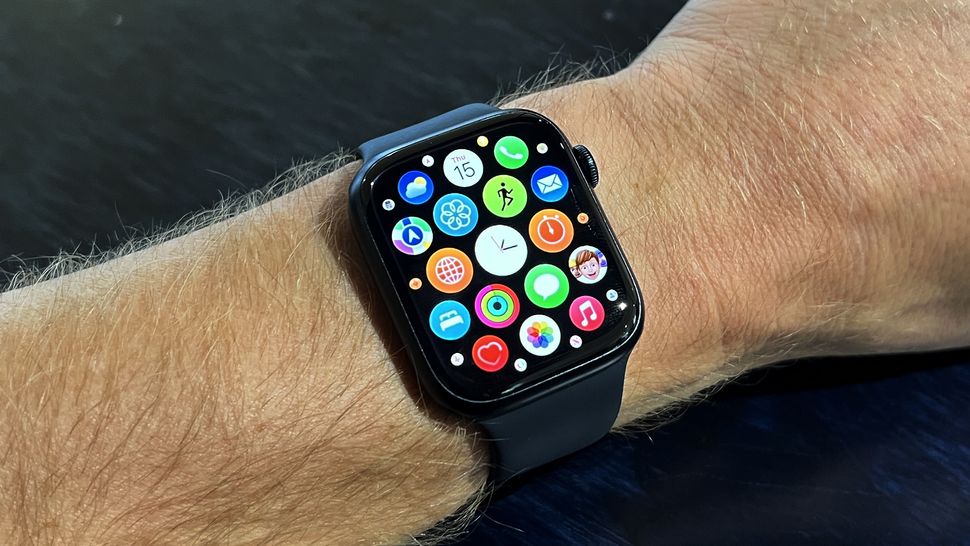 The best all-round Apple Watch
Specifications
Display:
1.69 / 1.9" OLED
Charging method:
Wireless
IP rating:
Water-resistant to 50m
Connectivity:
Wi-Fi, Bluetooth, NFC, LTE
Reasons to buy
+
Useful temperature sensor
+
Car crash detection
Reasons to avoid
-
Average battery life
-
Almost the same as the Apple Watch 7
The Apple Watch 8 is a fairly incremental update to the Apple Watch 7 but if it ain't broke, don't fix it. While its battery life remains average and it looks the same as before, you get a new temperature sensor that's designed to help those trying to get pregnant spot when they're ovulating.
We found that the new processor boosts the speed a tad, while there's a new car crash detection tool that could just save your life (but hopefully you'll never need it). Plus, there's all the benefits of WatchOS 9 with improved fitness stats and better interval training features. If you want the standard Apple Watch experience, the Apple Watch 8 is a decent all-rounder.
Read our full Apple Watch 8 review
Best previous gen Apple Watch
Not far off the best Apple Watch
Specifications
Display:
1.69 / 1.9" OLED
Charging method:
Wireless
IP rating:
Water-resistant to 50m
Connectivity:
Wi-Fi, Bluetooth, NFC, LTE
Reasons to buy
+
Brighter, larger screen
+
Faster charging
Reasons to avoid
-
Workouts are varied, but basic
-
Battery life needs to be longer
The Apple Watch 7 isn't the latest and greatest any more, but it's still more than respectable. It comes with lots of the same features and tools that are staples of the Apple Watch range, including an ECG, exercise tracking, access to Apple Fitness Plus (through a separate subscription), Apple Pay and all the fitness tracking modes you've come to expect.
When we tested the Watch, we found that although it's definitely the best of Apple's wearables, but while it brings you all the great features of Apple Watches, it also brings some of the issues the series has had. This includes limited battery life and the workout modes are a little basic.
So if you're buying this, you're probably mostly buying it for the screen, but that extra size does make a real difference, leaving the wearable feeling less cramped to interact with, and it does so without adding much to the size or weight.
Read the full Apple Watch 7 review
Best Apple Watch for deals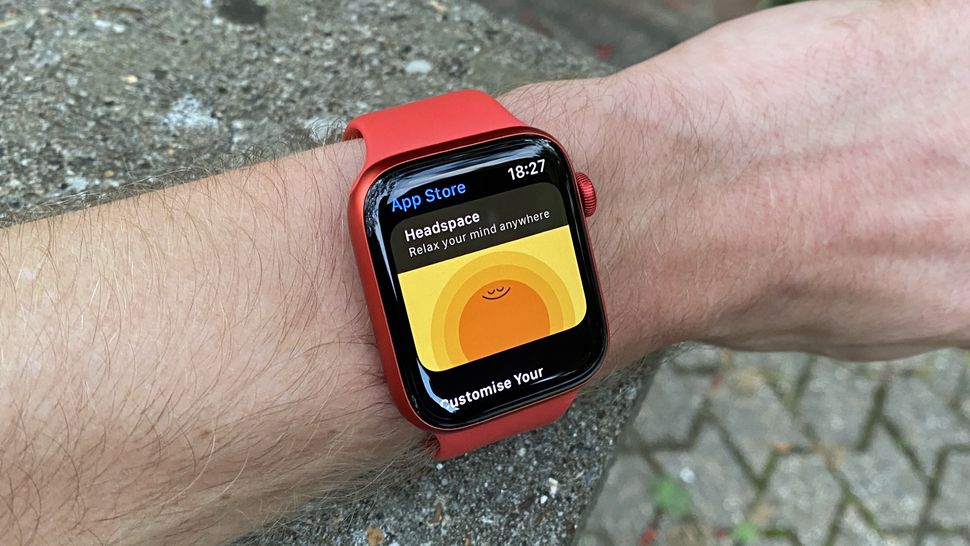 Still a top-tier Apple Watch
Specifications
Band sizes:
Varies based on watch size
Charging method:
Wireless
IP rating:
Water-resistant to 50m
Connectivity:
Wi-Fi, Bluetooth, NFC, LTE
Reasons to buy
+
Great color additions
+
Always-on display
Reasons to avoid
-
Lacks a headline upgrade
-
Battery life needs to be longer
The Apple Watch 6 is still a strong watch despite the release of the Apple Watch 7, so of course it places high on our list. New additions in this model include blood oxygen monitoring, plus the still respectable Apple S6 chipset. That extra efficiency helps improve battery life, though the Apple Watch 6 still doesn't last as long as we'd like – especially now that you can track your sleep, a feature that debuted on this model but is available as a software update for others too.
The screen has also been improved a little over previous generations, and you can get the Apple Watch 6 in some new colors (relative to its original launch), including a flashy red shade. Even so, for the most part this is much the same as the Apple Watch 5 – just a slightly better and more expensive alternative to it.
Read the full Apple Watch 6 review
How to choose the best Apple Watch for you
The main thing to consider when buying a new Apple Watch is the price - Apple always keeps multiple smartwatches around, offering older ones as affordable counterparts to the newer ones.
Features are also worth bearing in mind - some newer Apple Watches have always-on displays, more advanced sensors and newer software, with even newer tools.
There's one other thing to consider, and that's availability. Apple only sells certain models of its watches, and while third-party retailers usually offer a bigger range, depending on where you run it might not be all of them.
FAQs
Is it worth buying an Apple Watch?
If you have an iPhone, Apple Watches are great additions that help you make the most of your handset with extra features and tools, and great connectivity between the two.
However if you're an Android user it's not worth buying an Apple Watch, as Apple doesn't let its wearables connect to smartphones it doesn't make.
Wha can you do on an Apple Watch?
Apple Watches offer loads of features including workout-tracking, health monitoring, calling and texting, handling notifications from your phone, setting alarms, stream music to headphones, check maps, monitor your sleep, contact the Siri AI assistant and more.
Plus, thanks to the watchOS App Store, you can download third-party apps to get extra features and tools.
Each newer generation of Apple Watch comes with newer features too, so definitely check out the review of the handset you're interested in to make sure it does what you need it to.
Are there other Apple Watches?
You'll probably notice that the original Apple Watch, the Series 1, Series 2, Series 3, 4, 5 and original SE devices are all missing from this list. That's because it's getting harder to buy those devices new anymore and the latest watchOS iteration, watchOS 10, doesn't support some of those devices. Future watchOS updates may bypass older watches such as the original SE.
You can still source the original Apple Watch and a variety of older devices from some places, but we'd recommend opting for one of the devices above as they will be supported with software updates for longer and are generally more refined wearables.
What iPhone do you need to use an Apple Watch?
Unlike Google's Wear OS devices, the Apple Watch only works with one type of phone. You'll need to have at least an iPhone X running iOS 17 to be able to use an Apple Watch running watchOS 10, the latest version of the software. This gives you new features such as advanced hiking and cycling features, new watch faces and mental health tools.
What bands can you use with the Apple Watch?
There are dozens of straps sold by Apple that offer a huge variety of styles for your wrist. When you first buy your Apple Watch you'll have a strap included, but you can buy and easily switch out different straps that you buy separately.
There are material and color options available including leather link, solo loop, Milanese loop, braided solo loop, and much more. Any Apple Watch strap works with any Apple Watch, as long as you've got the right smaller or larger size watch.
Plus there are lots of third-party bands available too, but make sure you get the right size as it won't support all watch straps. Want to see our favorites? Here's our selection of the best Apple Watch bands.
How we test
When we use Apple Watches, we don't just hook them up to a machine in a lab and see what numbers pop out.
We wear the smartwatches all day, every day - we go for runs with them on, take calls on them, track our sleep with them, check our notifications with them, and even test out all the weird and wonderful apps available.
But we don't just use them for a week or two - we keep them on our wrists day in, day out (okay, we take them off when we wash) all year round; just to make sure we know the Apple Watch experience in and out.
Got your Apple Watch? Learn how to use it
Why you can trust TechRadar We spend hours testing every product or service we review, so you can be sure you're buying the best. Find out more about how we test.
Below are a selection of the how-to guides we have at TechRadar to help you understand some of the complicated parts of setting up, customizing and using your new smartwatch.