Now that Apple has released a new set of iPhones, the iPhone 12 Pro sits in a weird place. Apple has removed it from its store and retailers could soon follow. But right now, iPhone 12 Pro deals remain a fantastic option for anyone after a powerful iPhone.
The iPhone 12 Pro is, still of course going to cost you a hefty chunk considering Apple didn't discount it at all. But that price tag does get you a super-powerful handset.
The only thing to keep in mind here is that iPhone 13 Pro deals are likely to cost a very similar price. That means it is well worth considering the prices of both devices when making your purchase.
The iPhone 12 Pro is, despite being older, very similar to the iPhone 13 Pro. It uses the same Ceramic Shield, as it's called, which means the iPhone 12 Pro is up to four times more damage resistant. That's probably something to do with it being made from surgical grade stainless steel.
The A14 Bionic chip remains one of the best options out there even now the A15 is available and the LiDAR for depth mapping is also included for next-level augmented reality possibilities, and six times faster autofocus on the triple lens camera. Interested? We've listed all of the best iPhone 12 Pro deals below for you to compare and find the option that best fits what you're looking for.
iPhone 12 Pro deals comparison:
Category
Back to Mobile Cell Phones
Storage Size
Colour
Condition
Price
See the best iPhone 12 Pro deal right now: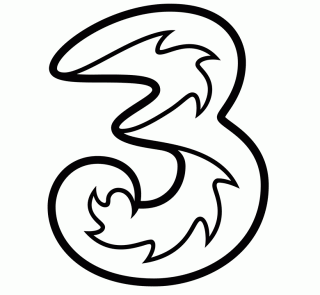 (opens in new tab)
iPhone 12 Pro: at Fonehouse | Three | £49 upfront | unlimited data, minutes and texts | £45/pm (opens in new tab)
Right now, this stands out as the best overall value iPhone 12 Pro deal on the market. It only costs £49 upfront and £45 a month but for that price, you'll get a completely unlimited data, calls and texts plan. That makes this perfect for anyone wanting a powerful Apple device with no limits on usage.

iPhone 12 Pro deals: trade in your old phone to save cash
Looking to sneak the above costs down on the iPhone 12 Pro, luckily this is easy to do. If you've still got your previous phone and its in good nick you can sell it on platforms like Sellmymobile (opens in new tab).
It compares different recycling sites, listing their TrustPilot scores, how long it will take for you to get paid, how you send your phone and of course, how much you'll get.
In terms of what you can earn, taking the iPhone 8 as an example, you can get up to £183 for a working device or £98 for a completely broken device. Or if you have an iPhone 8, you could earn up to £116.

Want to know more? Check out our how to sell my phone guide
Head to Sellmymobile.com to see how much you can get for your old phone (opens in new tab)
iPhone 12 Pro review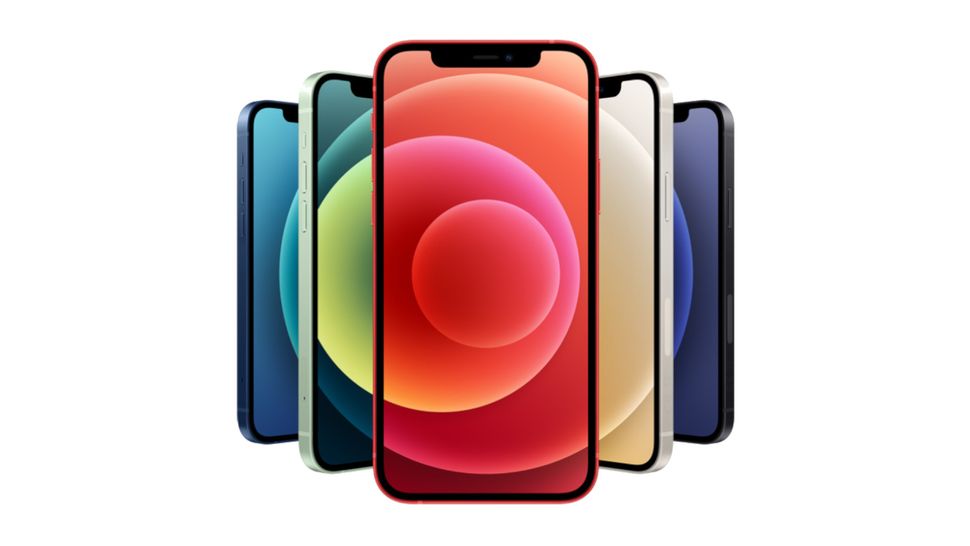 The Apple iPhone 12 Pro represents a big jump forward for the company. Not only is there a new (all right, kind of 'original' looking) design with that Ceramic Shell bumper but inside it's all fresh too.
That's thanks to the powerful A14 Bionic processor, the first at five nanometers – which means it's power efficient as well as fast. This, combined with the triple 12MP camera, now offers LiDAR depth detection and Dolby Vision video recording quality.
The iPhone 12 Pro comes with 5G connectivity, more OLED screen in that 6.1-inch housing than previous generations, and the super powerful seven-element lens toting camera system that offers next-level low-light photography. In short, it all helps to justify that rather steep price tag for the first time in a few iPhone generations.
SIM-free iPhone 12 Pro prices
As you'd imagine, the Apple iPhone 12 Pro has some seriously wallet damaging SIM-free costs. Deep breath now as the iPhone 12 Pro will cost you £999 for the smallest storage model with 128GB onboard. Jump to 256GB and it's £1,099 or go for the full 512GB and it'll be £1,299.
With most of your money likely reserved for the phone you'll want a nice affordable SIM only deal to go with it.
Category
Back to Mobile Cell Phones
Storage Size
Colour
Condition
Price
iPhone 12 Pro deals: FAQ
Does the iPhone 12 Pro come with a charger or headphones?
Along with the other three iPhone 12 handsets, the Pro features a box with...well, few features. Apple decided this year not to include a charging block or a pair of headphones as part of a move to be more environmentally friendly.
This means a smaller box but also less bang for your buck. While this seems strange now...if history is anything to go by, this will be the norm across all phones now that Apple has done it.
Should you choose the iPhone 12 Pro or the cheaper iPhone 12?
While there are four devices to choose from with the iPhone 12 range, we feel like most people are going to find themselves conflicted between the iPhone 12 and the Pro edition.
While the iPhone 12 is much cheaper, it is going to miss out on a few key features. Most importantly, you are losing out on the additional camera lens of the Pro and its larger size.
However, if neither of these factors are important to you, it is hard to pick the Pro over the 12. It comes in at a far lower price while still offering 5G, Apple's Magsafe features, the A14 Bionic chip and other important features that span the whole range.
Is it worth upgrading to the iPhone 12 Pro Max instead?
While the iPhone 12 Pro is incredibly powerful, for some the jump up to the most decked-out version of the iPhone 12 will be one worth making...as long as you have the cash to back that decision.
While both handsets share the core features like the triple camera lens set-up, 5G connections, the A14 Bionic chip and MagSafe features, the Pro Max gives the Pro a boost in a few crucial categories.
The screen jumps from 6.1-inches to 6.7, the battery capacity sees a considerable boost and the Pro Max features a better zoom and wide angle function through the camera.
What are the standout features of the iPhone 12 Pro?
Many of the key features of the iPhone 12 Pro are ones that range across all four iPhone 12 devices. However, the key new parts you are getting are:
- 5G:
While many Android phones now come with 5G, this is new in the world of Apple. While 5G isn't really rolled out across the UK yet, with just a few spots offering it, this does mean the iPhone 12 is future-proofed for when it is more available.
- MagSafe:
This is an entirely new feature, not just to Apple but phones in general. It uses the same technology as Apple's laptop chargers that snap into place.
This means when you place an iPhone 12 Pro onto a wireless charger, it will easily snap into place thanks to a magnet on the back. This can also be used for attachments like card holders on the back.
- A14 Processor:
Once again, Apple has secured the market's fastest processor. Across all four iPhone 12 devices, you will find a A14 Bionic chip which makes it faster than any Android device on the market right now.
HDR and Dolby Vision:
If you're all about the camera, this will be exciting. Apple has snuck in Dolbly Vision and HDR, making more accurate, lifelike colour and brighter highlights in your videos. The iPhone 12 range is the first selection of devices that are able to do this.
How does the iPhone 12 Pro compare to last year's iPhone 11 Pro?
While both devices are incredibly similar in a number of ways, they also differ immensely. Core factors that the iPhone 12 Pro are missing with the iPhone 11 Pro.
For example, there is no 5G, it has an older processor, it doesn't use the MagSafe feature seen in the newer iPhone and for better or worse, the design has changed.
However, while the iPhone 12 Pro offers all of these new features, it does also cost an arm, leg and a second arm to buy. The question really comes down to how important these new features are and if you would rather drop back a year for a lighter price tag.
You might also want to check out the best iPhone 11 Pro deals (opens in new tab), or if you want something different, the best Samsung Galaxy S20 FE deals (opens in new tab).