8 reasons why I can't wait for the PC Gamer Weekender
Introduction
What you are about to read is supporting The PC Gamer Weekender, a gaming event set to be staged by techradar's sister publication PC Gamer on March 5 – 6 in London's stunning Old Truman Brewery.
Update: Tickets to the PC Gamer Weekender are now available at a new price of £9.99, or £24.99 for a Weekend Ticket. For more information and to buy, click here.
As a PC gamer, I'm often disappointed that there aren't many events dedicated to my favourite hobby – it's almost as if people think we spend most of our time indoors playing games. The flip side is that when an event like the PC Gamer Weekender comes around, it feels like all of my Half-Life 3s have come at once.
From exclusive gameplay sessions to ogling the latest in cutting-edge PC gaming hardware, here are 10 reasons why I'm guarding my entry ticket like a record killstreak (and why you should get one too). You can book your tickets here.
1. Play the latest pre-release games? Yes please
PC Gamer Weekender's Games on Show section is looking fearsome. As somebody who spent more time than I'd care to admit playing RPG Dark Souls 2, the opportunity to try its sequel Dark Souls 3 in the SEGA Zone before anybody else on the planet is too strong to resist. I'm also ready to talk tactics in Total War: Warhammer one month before it hits download and duke it out in gorgeous brawler Street Fighter V in the Capcom Zone.
2. I want to get my hands on the latest hardware
PC gaming's beauty often lies in its simplicity. You can have an equally good time getting Minecraft to work on a Raspberry Pi as you can bolting together a £2,000 battlestation, and The PC Gamer Weekender's Hardware Zone promises to showcase the lot. Whether you're looking to build the ultimate gaming PC, mod your current rig or find the perfect peripheral to help raise your game, you'll be able to get your hands on a wide range of kit to find out what suits you. I'm hoping to try out a selection of mechanical keyboards to find out which colour keyswitch feels comfortable to my itchy trigger fingers.
3. Teach me. Teach me good
I am genuinely excited about the PC Gamer Weekender's workshops, which will be staged by Asus, a company that knows a thing or two about hardware. If you're interested in getting your hands dirty building a gaming PC for the first time, the 'PC basics' session at 10am, followed by the 'Build It From Scratch' session is the place to be. I've etched 4pm into my diary to make sure I don't miss out on picking up overclocking tips direct from experts who squeeze every last drop of juice from GPUs for a living.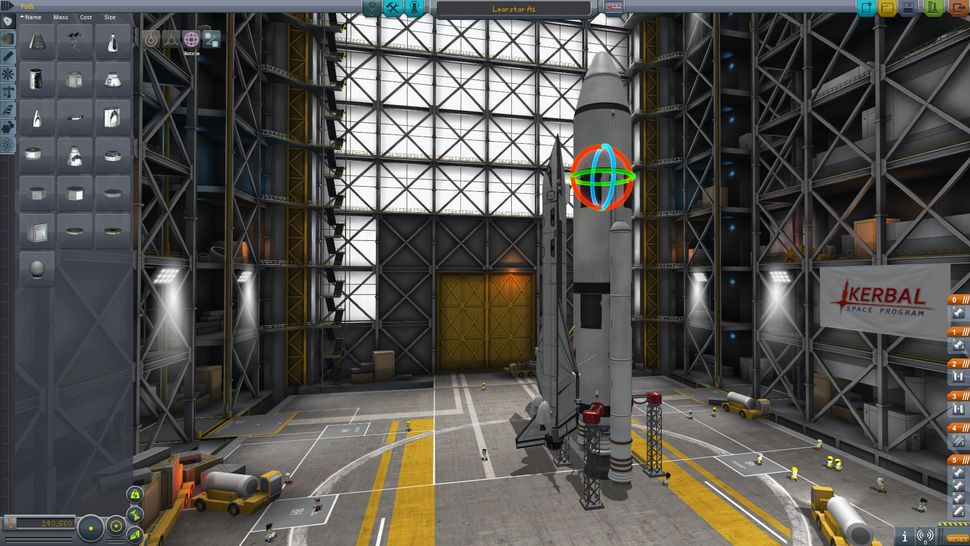 4. My indie collection needs to grow
PC gamers are often fixated on graphics, frames per second and other performance-related stuff, but many of us love a good indie game too. I've racked up just as many hours in Towerfall: Ascension and Limbo as I have Asseto Corsa and GTA V, so I'm just a tiny bit exciting about trying out the latest low-budget titles in the Common Room. If you need to remind yourself of just how awesome indies can be, refresh your memory with our list of best indie games.
5. I'm going to beat everybody at everything
I'm not afraid to admit that I'm competitive. In fact, I'm partially going to the PC Gamer Weekender purely to whup other attendees at any game I can get my hands on. Competitive eSports tournaments are being staged throughout both the Saturday and Sunday, with finals set to take place in the evenings. If you're anything like me and love to revel in the taste of victory, get down there and challenge me, filthy casual.
6. Competitions!
I won't be allowed the chance to win PC gaming gear, but you will. You lucky, lucky thing.
7. Meet other gamers
Anti-social? PC gamers? No way. After all, what's anti-social about playing online with more than 7 million people? PC Gamer Weekender has socials planned throughout the day, and I'm hoping to have added a fair few people to my Steam, Origin and other Friends lists by the end of it. I'll be wearing a techradar tee-shirt (obviously), so if you pass by me, feel free to say hello.
8. Hear PC Gamer interview developers
The lords of the PC Gamer Weekender, PC Gamer magazine's editors, have scheduled in some time to interview developers from some of the biggest gaming companies around. Devs planning to reveal exclusive info about their upcoming games, twinned with never seen before footage. Guests include Creative Assembly, Julian Gollop, Taleworlds talking about Mount and Blade II, and the Sid Meier-founded Firaxis Games.