Update: While a number of new laptops have recently landed, most of the best value lies in previous years' models. This is in part due to the increased price many laptops are seeing thanks to the the global chip shortage, which hits especially hard with the 'Australia tax', and in part due to the increased cost of living making them more reasonable purchases overall.
For those working at home that are starting to notice their laptop might not be quite up to the task (whether that's work or play), this page will help you find the most appropriate portable machine for your needs, and at a reasonable price.
Here at TechRadar, we get to review the full breadth and width of currently-available laptops, so we're well and truly across what's worth the dosh and what's not, helping you get a deal.
Whether it's Apple's freshest M1-powered MacBook Air, the latest winner in the Dell XPS range, or one of HP's sleek Spectres, we've painstakingly compared and contrasted each one in order to give you a rundown on the laptop with the best value.
We've taken into account ultrabooks, gaming laptops, 2-in-1s, and every other shape and size that laptops come in these days – so don't worry if you're in it for work or play, we've got you covered.
For those that aren't sure what type of laptop would suit their needs best, scroll down to the foot of the page to find a guide comparing the different types.
Best laptops in Australia 2022 at a glance
Apple MacBook Air (M1, 2020)
Apple MacBook Air (M2, 2022)
Microsoft Surface Laptop 4
Lenovo IdeaPad Duet Chromebook
Apple MacBook Pro 14-inch (2021)
Dell XPS 13 (Late 2020)
Razer Blade 14
Asus ROG Zephyrus G15
LG Gram 17 (2021)
Asus ZenBook 13 (2021)
Acer Swift 3
Lenovo ThinkPad X1 Yoga Gen 6
HP Spectre x360 (2021)
Asus TUF Dash F15
Asus VivoBook S15
The best laptops of 2022:
The 2020 Apple MacBook Air with the M1 chipset may have been taken over by the 2022 model and its M2 chip (see below), but we think it still offers the best overall value for Aussies seeking an everyday laptop. Thanks to the revolutionary ARM-based Apple M1 chip that powers this generation of MacBook Air (Apple has ditched Intel for these laptops), this is a stunning achievement: a thin and light laptop that offers great performance, even with 4K video editing, while also offering incredible battery life.
Easily managing over 11 hours on a single charge, this is a laptop you can easily carry around with you at work or school, and its price is decently competitive compared to Windows 10 rivals (for once), especially in Australia. Running both new and old Mac apps, the M1 MacBook Air can now also run iOS apps for iPhone and iPads, giving it access to hundreds of brilliant mobile applications and games as well.
Even if you've only ever used Windows laptops before, the MacBook Air (M1, 2020) is well worth getting and making the jump to macOS. This is even more true if you manage to score it during one of its 10% discount periods, which are happening more frequently now it's been on the market for a while.
Read the full review: Apple MacBook Air (M1, 2020) review
As we had hoped, the new Apple MacBook Air (M2, 2022) improves on the already excellent 2020, M1 model (above), offering a range of upgrades in important areas.
It's got a brand-new design that gives it a more modern feel, while making it thinner and lighter, and in our review, we loved the fact that it also features a larger, brighter, screen. It also includes a larger Touch ID sensor for logging in with your fingerprint, and a 1080p webcam, which makes the new MacBook Air a brilliant laptop for people who make a lot of video calls – and these days, that's most of us. Meanwhile, the new MagSafe charging port makes topping up the battery of the new MacBook Air easy, safe and fast.
The insides of the MacBook Air are just as revolutionary as the outside, with the powerful new M2 chip offering excellent performance for a range of tasks such as 4K video editing. The MacBook Air (M2, 2022)'s battery life is also absolutely fantastic, lasting over 16 hours in our tests, so if you're looking for a laptop that is thin, light and powerful, and can be taken almost anywhere, this is for you.
However, it is more expensive than the previous model, by quite a bit, which is why we still recommend the still-excellent MacBook Air (M1, 2020) for most Aussies as it's more than capable at covering most users' daily needs. There's no doubt the M2 model is an upgrade, but check out our detailed review to see if the price difference is worth it for you.
Read the full review: MacBook Air (M2, 2022)
While Apple blew us away with the new MacBook Air (above), arch rival Microsoft has also impressed us with its new Surface Laptop 4, landing straight in at number 2 of our best laptops 2021 list. As with previous Surface devices, build quality and design is absolutely top-notch here, and its gorgeous PixelSense touchscreen really sets it apart from the competition (a touchscreen is something we've yet to see on an Apple laptop, as Microsoft likes to remind us).
It also comes with a brilliant keyboard that's a joy to type on, and some pretty great specs as well, which ensures that Windows 10, and all your favourite apps, run extremely well. Battery life is also very impressive – lasting over 13 hours in our tests – and the price is impressively competitive as well. If you're looking for the best laptop of 2021 that runs Windows 10, this is it.
Read the full review: Microsoft Surface Laptop 4
Lenovo doesn't just make some of the best laptops in the world, it also makes some of the best Chromebooks as well, and the brilliant Lenovo IdeaPad Duet Chromebook proves how good these Chrome OS-powered laptops really are. It can be used as a laptop or a tablet, and it's backed up by some very impressive specs.
Is it a Chromebook or is it a tablet? Well, luckily, you won't have to decide with the brilliant Lenovo IdeaPad Duet Chromebook. True to its name, this Chromebook delivers two form factors in one, while utilising the versatility of the Chrome OS and setting you back much less than many of the top Windows tablets out there.
Like all the best Chromebooks, its battery packs an incredibly long life of almost 22 hours – so you could pull an all-nighter, work through the day and mid-afternoon, and you'll still pass out before it runs out of juice.
For this price, sacrifices have to be made, naturally – the keyboard is tiny, the trackpad isn't as reliable, and the charger and headphones share one port. However, if budget is your top priority, those are definitely not deal-breakers – and this bad boy is incredibly budget (in a good way).
Read the full review: Lenovo IdeaPad Duet Chromebook
The brand-new MacBook Pro 14-inch is easily the best productivity laptop you can buy in 2021. For creative professionals such as photographers, video editors and music producers, the MacBook Pro 14-inch (2021) is a dream to use, thanks to a choice between powerful new M1 Pro or M1 Max chips that can handle even the most intensive workloads with ease.
Not only that, but its Liquid Retina XDR display with mini-LED technology is absolutely stunning, and the best screen you can get on a laptop right now. Add in a 1080p webcam and boosted port selection, and you have a brilliant business and productivity laptop. It won't be for everyone – the price and power will be too much for most people's needs – but if you want a killer laptop to do creative work on, this is the laptop to get. For everyone else, check out the MacBook Air (M1, 2020) at the top of our list.
Read the full review: MacBook Pro 14-inch (2021)
We know this isn't the latest of Dell's popular XPS 13 range to be released, but in Australia, it's the one that still offers the best value overall, especially considering the price it can be found at since more recent laptops have landed. It's the second XPS 13 that Dell released in 2020 (also known as the 9310, being more recent than the 9300 launched earlier in the year). It packs in the 11th-gen Intel Core processors as well as as the superbly impressive Iris Xe integrated GPU – an upgrade that almost doubles its graphical prowess. This means that, not only is the XPS 13 9310 a great option for business and everyday use with its gorgeous, sleek design and powerful innards, but it's now viable for casual gamers. It's also sporting the upgraded 'Infinity Edge' display which dramatically reduces bezels and the overall size of the unit.
Read the full review: Dell XPS 13 (Late 2020) review
This luxurious thin and light gaming laptop from Razer just oozes class, and is an ideal laptop for people who want a gaming device they can take around with them. It's solidly built, so you won't worry about it getting damaged during your travels, and it's one of the nicest looking modern gaming laptops we've seen.
It's not all about looks, however, as the Razer Blade 14 comes with cutting edge components as well, including the awesome AMD Ryzen 9 5900HX processor and up to an RTX 3080 graphics card. This means you'll be able to play any AAA game you want in all its glory. It's by far the best gaming laptop you can buy in in 2021, but it does cost a lot of money.
Read the full review: Razer Blade 14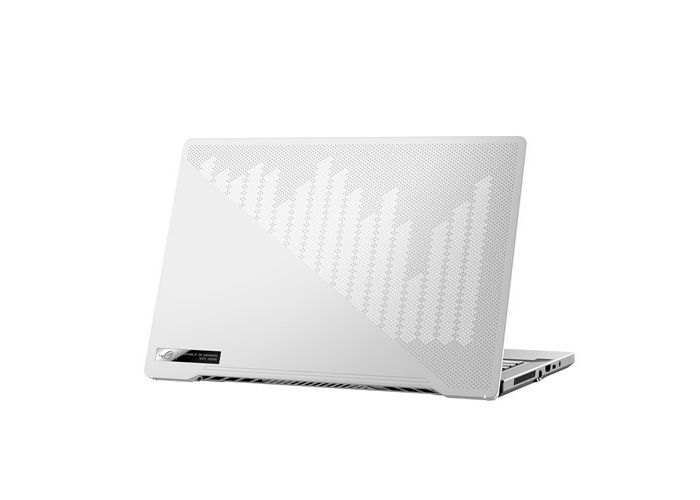 We know, this is technically a gaming laptop, but for those that want to balance work and play, there's little else out there that's better value than the Zephyrus G14 right now. It's worth noting that it's missing a webcam and a Thunderbolt 3 port, so if that's a concern this isn't for you, but its solid battery life, compact form, and powerful specs do a fine job at balancing everything that you'll need from a laptop. This is an absolute beast for performance, with its AMD Ryzen 4000 processors and Nvidia RTX 2060 graphics card, best-in-class battery life that will last you all day long, a fast display with a 120Hz refresh rate and a lightweight, ultrathin design. The best part is that you're getting all that without burning a hole in your pocket. Don't get us wrong; it isn't cheap. However, for a laptop this impressive, we're surprised Asus isn't asking for more.
Read the full review: Asus ROG Zephyrus G14
The new LG Gram 17 once again features an incredibly light design, and comes with some of the best mobile tech in the world.
That includes Intel's new 11th generation processors and Iris Xe graphics as well as two Thunderbolt 4 USB-C ports, and coupled with up to 16GB of RAM and speedy SSDs, means this is a laptop that is brilliant for day-to-day tasks. Battery life is also phenomenal, easily lasting around 12 hours on a single charge.
It's a great choice for carrying around for school and work, then. However, it is expensive, and the design is a little plain.
The long battery life and stunner of a screen are back, though so too is its steep price tag. It's worth it though if you want the power and portability of Ultrabooks yet also need a bigger screen.
Read the full review: LG Gram 17 (2021)
The Asus ZenBook 13 is a brilliant laptop, and the 2021 model comes with some of the best mobile tech you'll find in a modern notebook. So, it packs a choice of an AMD Ryzen 5000 series processor, or Intel 11th gen CPU. It also has an absolutely stunning 13.3-inch OLED screen and one of the best battery lives around.
There's also up to 32GB of RAM and up to 1TB of SSD storage, which makes this a brilliant laptop for working on.
It's also supremely thin and light, as well as stylishly designed, which makes it a joy to carry around and use. It's also pretty respectably priced compared to competitors like the Dell XPS 13. The only downsides are that there's no headphone jack – which is a bit of a shame, but likely a result of its ultra-thin design, and during our time testing the Asus ZenBook 13, we found that the integrated AMD Ryzen graphics weren't quite as good as Intel's offering. Despite that, this is still a brilliant ultra-thin laptop that's well worth considering.
Read the full review: Asus ZenBook 13 (2021)
Beyond the Acer Swift 3's modest exterior, you'll find an excellent laptop that boasts plenty of power for work and study. The Swift 3 (not to be confused with the Switch 3 another laptop from Acer) is an inexpensive laptop; however, that plain chassis is all-aluminum and packed with beefy components.
In terms of performance, it gets surprisingly close to the far more expensive Microsoft Surface Laptop. Its display is a little lower-res, but the two are otherwise strikingly similar - other than the price.
This laptop is incredible to use as well, with its roomy trackpad as well as its backlit keyboard that offers a comfortable typing experience with decent travel. If you're going to be writing a lot – whether you're traveling or at the office, this is one of the best budget laptops 2021 has on offer.
Read the full review: Acer Swift 3
The Lenovo ThinkPad X1 Yoga Gen 6 is the latest refresh for Lenovo's flagship 2-in-1 business laptop and the addition of Intel's 11th-gen Tiger Lake processors with Iris Xe graphics, along with Intel Evo certification, make it one of the best 2-in-1 laptops we've tested.
Add in the outstanding 16:10 touchscreen display, garaged stylus, and excellent battery life, and there's very little that we can find fault with here. It's got a great selection of ports that puts the MacBook Air to shame, but it does miss an SD card slot, which some creatives may be disappointed to learn.
But apart from that, and a bit of a straight-laced design (as a ThinkPad device, this is a laptop aimed primarily at business users), the Lenovo ThinkPad X1 Yoga Gen 6 is easily one of the best laptops to come out in 2021, especially if you're looking for something that can be used as both a traditional laptop and as a tablet-like device as well.
Read the full review: Lenovo ThinkPad X1 Yoga Gen 6