Sony just revealed 5 good reasons to buy PlayStation VR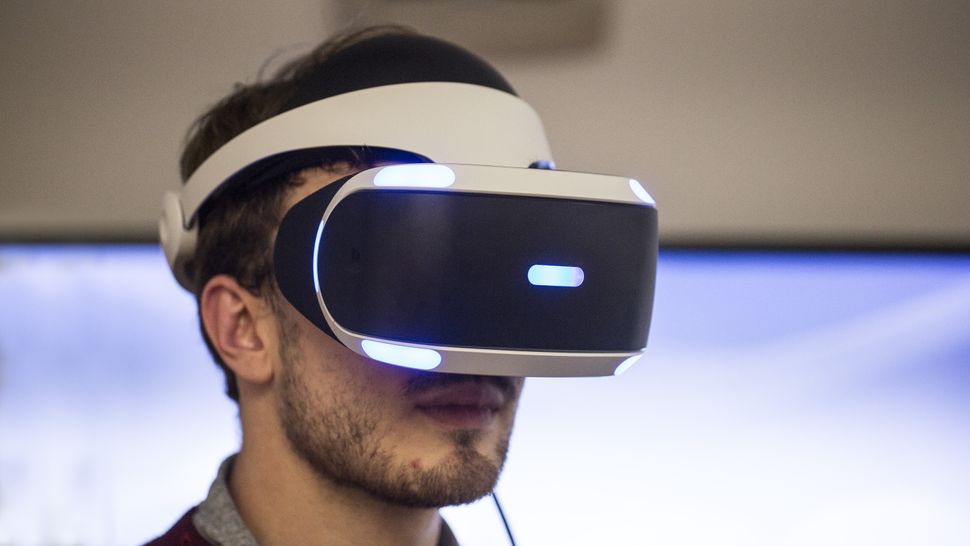 Introduction
Sony's E3 conference this year marked almost eight months to the day since the release of its PlayStation VR headset and that meant the pressure was on for the console giant to prove its commitment to the still fledgling platform.
Though the headset has now reached 1 million units sold, not everyone is convinced that virtual reality has the strength to hang around and remain a solid platform. It was essential, then, that Sony prove naysayers wrong with a bunch of new PSVR games.
Fortunately, it lived up to the task. At this year's show, Sony revealed not one but five new PSVR games. Not only do the games look engaging, they're diverse enough to draw a much wider audience into PSVR, ranging from shooter to puzzling platformer.
We've gathered together Sony's new PSVR games for you to browse right here.
Skyrim
Not content with making its debut on Switch, Skyrim was also revealed to be coming to PlayStation VR in November 2017.
We all know what to expect from Skryim at this point, but there's no doubt an adventure through the game will benefit from the novelty of being able to wield and swing your weapons yourself. Or at the very least wield and swing two PlayStation Move controllers.
Only PSVR is listed as a platform at the moment, but we haven't heard confirmation the title is an exclusive so there's still a good chance it could appear on HTC Vive like Fallout 4 VR.
Watch the trailer below:
Star Child
Quite different from Skyrim, Star Child is a VR game from the developer of Lucky's Tale, though it certainly looks much darker in style and tone than that playful platformer.
Star Child appears to be set in an alien world, filled with creatures, spaceships and giant robots. The game is certainly visually impressive, but other than we've not much to go on. It's not entirely clear how VR elements will come into play but we can't wait to find out.
Watch the trailer for yourself below:
Bravo Team
Fans of virtual reality shooters will be glad to see Bravo Team added to PlayStation VR's library.
From Until Dawn developer, Supermassive Games, it looks like it'll be an immersive first-person shooter which will no doubt make excellent use of the PlayStation VR Aim controller.
See the trailer below:
Moss
Upping the adorable stakes for PlayStation VR is a new game from Polyarc.
Moss is a game that follows the adventures of a mouse from a top-down camera angle. Though there's a small amount of combat in the game, it will apparently largely focus on exploration and puzzles.
With its colorful cartoonish visuals, Moss will definitely bring something different to the PSVR library.
You can see its trailer for yourself below:
The Inpatient
Another VR title from Supermassive Games is The Inpatient.
Rather than a shooter, this game is firmly placed in the psychological horror genre. The game is a first-person title, placing players in the shoes of a patient in a Sanatorium who's been diagnosed with amnesia.
Naturally something isn't quite right with the sanatorium and through the game you'll explore the world and converse with characters to find out why you're there and what's gone wrong. The game will apparently involve making decisions that have an impact on how the story unfolds.
According to its developers, The Inpatient is a prequel to Until Dawn, set 60 years before the events of that game. With such a time difference, though, Supermassive Games same you won't have to have played Until Dawn to enjoy The Inpatient.
Intrigued? Check out the trailer below:
E3 is the world's largest exhibition for the games industry, stuffed full of the latest and greatest games, consoles, and gaming hardware. TechRadar is reporting live from Los Angeles all week to bring you the very latest from the show floor. Head to our dedicated hub to see all the new releases, along with TechRadar's world-class analysis and buying advice about the next year in gaming