Webcam deals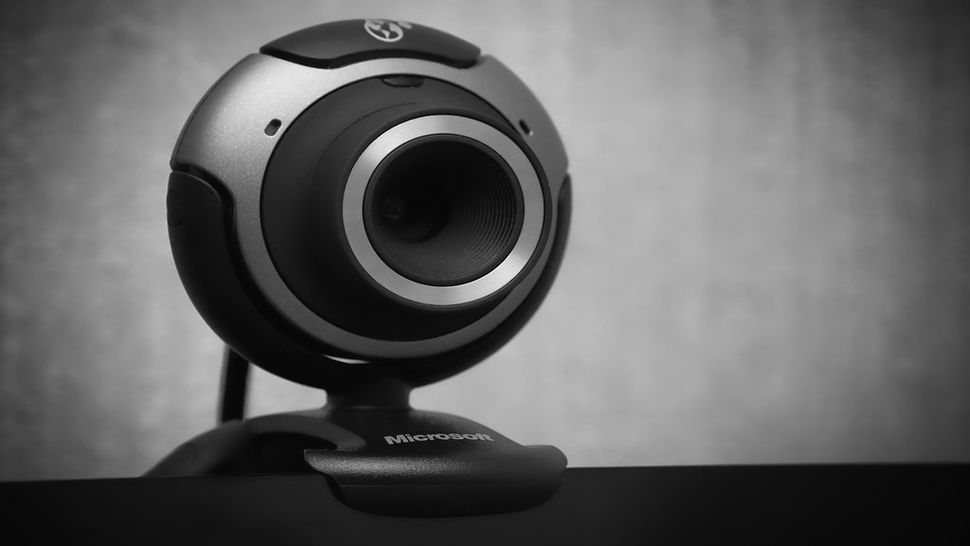 Click on the links below to access the current live stocks of webcams at these popular retailers.
US | Walmart (opens in new tab) | Amazon US (opens in new tab) | Logitech (opens in new tab) | Microsoft (opens in new tab) | B&H Photo (opens in new tab) | Newegg (opens in new tab)
UK | Argos (opens in new tab) | Amazon (opens in new tab) | Currys (opens in new tab) | CPC (opens in new tab) | Staples (opens in new tab)
Buying one of the best cheap webcams is worth it, especially if you're trying to save some money. Webcams have once again become essential, a couple of years ago due to the pandemic lockdowns and now with most companies adopting the work-from-home or hybrid model.
If you are on a budget or don't plan on utilizing it on an everyday basis, you don't need to splurge on one of the best webcams to cost a fortune. A budget webcam should suffice. There are cheap options on there that may be bargain-basement in price but are still top-notch when it comes to performance. And, they're just the ticket if you're willing to skip extras like multi-mic arrays, auto-pan and tilt, and 4K resolution.
Luckily, it's now easier to find and purchase them. Good cheap webcams were practically a luxury more than a year ago due to the unexpected increase in demand and the suspension of production. But, with things back to normal, they're readily available again.
We've tested our share of webcams, inexpensive and otherwise, so who better to help you find the most ideal one for your needs? Take a look at our picks of the best cheap webcams below, alongside our price comparison tool so you can get them for even less.
The best cheap webcams 2022
The Logitech C920s Pro may not be the cheapest option on this list, but it's still inexpensive, especially for a webcam that has the "pro" label on its name. Unlike other "cheap" webcams that are more stripped down, it comes loaded with useful features like a privacy shutter and Logitech's RightLight 2 technology that allows you to adjust lighting conditions, brightness and contrast.
This is a 1080p camera, and while it is limited to 30fps, we found its visuals to be sharp and smooth, so you know you'll look good when you're on a business video call with clients and colleagues. You'll come out loud and clear as well, thanks to its dual-mic setup for stereo audio.
Overall, the Logitech C920s Pro is the best webcam that manages to balance great performance, nice features, and a fairly inexpensive price. If you're happy to spend a little more, you should get it.
The LifeCam Studio is a budget webcam made for business conferencing and presentations. As such, it isn't the most attractive option out there. In fact, we found it to be a little intimidating, looking like a CCTV camera from a dystopian nightmare. But, it's not designed to be attractive; it's designed for business and work calls.
It boasts 1080p recording, 720p live video calling, and a wideband mic to deliver crystal clear sound. That's not too shabby for a cheap webcam.
This is a serious peripheral – one that requires a powerful PC for max settings – but that doesn't mean it's lacking bells and whistles. For instance, it comes with 360-degree rotating capabilities and Microsoft's TrueColor system. The latter feature will shift the exposure and colour dynamically. This helps improve the overall quality of your footage and keeps you well-lit, whatever environment you're in. Finally, video effects and augmented reality objects may be added to your live feed if you want to keep your meetings fun and lighthearted.
Read the full review: Microsoft LifeCam Studio
Logitech makes brilliant webcams, and the Logitech HD Webcam C310 is a fantastic budget offering. It may be stripped down and its resolution is limited to just 720p at 30fps, but most people need all the fancy frills anyway. In fact, most users just need a reliable, good quality webcam to see through their daily video calling needs. And, for those folks, this is the best cheap webcam.
It offers very good image quality for the price, which is the most important thing. In fact, if you have an internet connection that struggles with high definition videos, then this is actually an advantage. While it may be light on features, it comes with its share of them including the automatic light correction or RightLight 2, which we found to be effective at delivering cleaner, better-looking visuals.
Those who prefer tighter frames will appreciate its 60° diagonal field of view while those who live in loud, busy households will love that the mic comes with noise-reduction capabilities.
The Logitech G922 Pro Stream features the same classy design as its predecessor, the C920. It also inherits the same excellent 1080p video quality, great for hosting video calls, and Logitech's RightLight 2 automatic low-light correction that proves to be a major advantage whether you're streaming on YouTube or doing business calls, especially in low light. Of course, that 1080p resolution should also keep things futureproof.
But wait, there's more. This inexpensive webcam also supports background removal, making it ideal for budding YouTubers and game streamers. Its 720p at 60fps comes in handy as well, especially when streaming fast-paced games. And, it includes a free 3-month premium XSplit license.
In other words, we found this to be a versatile webcam that's ideal for different users, from professionals doing daily business calls to gamers who love streaming their games. It's the most expensive one on this list, but considering its capabilities and the fact that you can use it for different purposes, you're getting a lot of value.
The Depstech DW49 might not come from a well-known peripheral brand, but it's certainly one of those alternatives that have surfaced during the pandemic that are completely worth your while. That's especially if you're looking for a 4K webcam but don't have the budget for a brand-name option and are not super picky about its dynamic range.
Being much cheaper than other 4K webcam options, there are compromises here. The visuals you're getting aren't going to be the cleanest or the most vibrant. In fact, its low light performance isn't anything to write home about, so it's best to use this in better lighting situations.
However, it remains to be a great option for most people, including business professionals hoping to impress clients new and old. The autofocus is snappy, as is its auto-exposure. It also comes with a few extras, including a privacy cover, a metal tripod, and a clip mount with 360-degree rotation.