is here, but a lot of the best deals won't be around for long. Some are available for a limited time, and others will sell out quickly.
No surprise, the big-ticket items, from TV deals to discounted laptops, are going to be sold out before the end of Amazon Prime Day. That's a problem for everyone but Jeff Bezos.
Here are the best deals on tech this Amazon Prime Day you should hurry to buy before they vanish until and 2017.
Amazon Echo
50% off - Deal expires 7/11 at 11:59PM Pacific Time
The has been a buzzworthy device since it caught the public eye during the superbowl and showed off what Amazon's virtual assistant Alexa was capable of. Unfortunately, cool and handy products don't usually fall on the cheap side, and the Echo started off with a list price of $179. But for Prime Day, you can get the Amazon Echo for a steal at $89.
See the Amazon Echo deal right here
Sony 65-inch 4K UHD Smart LED TV
25% off - Deal expires 7/11 at 11:59PM Pacific Time
Just like on Black Friday, Amazon Prime Day is a good time to look for big ticket items, like your next TV. And just like on Black Friday, competition to get to these deals may be a frenzy. Sony has a recent and massive 65-inch 4K UHD TV on sale for 25% off this Prime Day. The deal brings the Sony XBR65x85OE down from a list price of $1,999 to just $1,498.
Asus ZenBook 13.3-inch
$130 off - Deal expires 7/11 at 11:59PM Pacific Time
Those looking for a laptop can save a little extra money with an Asus ZenBook. This series of ultra portable laptops is already affordable, yet still get good reviews and feature flourishes that keep them up with the times: a fingerprint reader, a USB-C port, an aluminum body, and an 7th gen Intel Core i5 processor. The Asus ZenBook UX330UA is a solid offering at $629.
See the Asus ZenBook UX330UA deal right here
Acer Predator Helios 300
$200 off - Deal expires 7/11 at 11:59PM Pacific Time
If you need a laptop with a little more oomph inside, Acer's Predator Helios 300 has it at a discount. Packing an Intel Core i7-7700HQ, 16GB of DDR4 memory, a 256GB SSD, and a Nvidia GTX 1060 with 6GB of VRAM, this laptop is a beast that still boasts up to 7 hours of battery life. With a metal chassis and a 1080p IPS display, the laptop should look and feel good as well. For gamers living a mobile lifestyle, a deal like this is not something to miss.
See the Acer's Predator Helios 300 price drop right here
Moto G5 Plus unlocked
40% off - Deal expires 7/11 at 11:45PM Pacific Time
The is already a great budget phone. It's one of the best offered with a special discount, and with 40% taken off the Moto G5 Plus, the price just gets better. It packs a 2.0GHz octa-core processor, 3GB of RAM, 64GB of expandable storage, a 12MP camera and 5MP selfie cam, and it even features Motorola's TurboPower quick-charging ability. Coming unlocked also means customers are free to choose which carrier they want to use, enabling even more potential savings.
See the Moto G5 Plus unlocked deal right here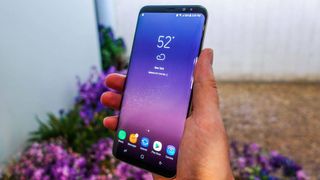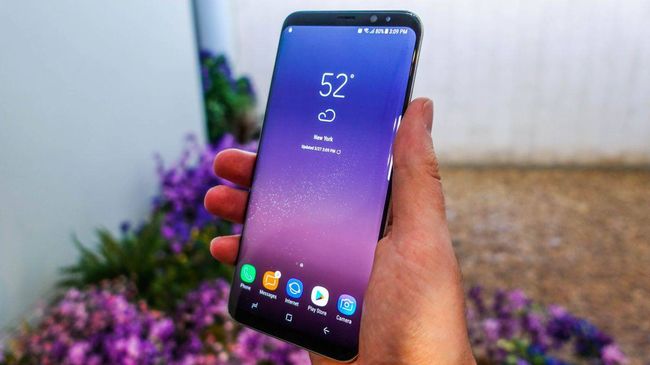 Samsung Galaxy S8 and VR accessories
Deal expires 7/11 at 11:45PM Pacific Time
Amazon has already been offering , but for Prime Day it's offering even more. Amazon is selling an unlocked 64GB Samsung Galaxy S8 for $624 and including a headset and controller, which is normally over $100, and fast wireless charging stand that usually costs $89. To spice things up further, Samsung's .
See the Samsung Galaxy S8 and Gear VR + controller deal
PS4 Slim bundle with free games
Anyone on the fence about which console to buy or just biding their times might spring at this deal. The PS4 Slim is 24% off, making it just $229, and that's with a 500GB, a bundled digital games, and Comixology Comics. Given that games and controllers alone can cost $60, that makes the price of the PS4 Slim in this bundle an outrageous deal. This looks like a deal that won't last long unless Amazon has amassed supplies.
See the PS4 Slim bundle with free games and comics deal
PSVR and PS4 Camera- $45 off with 3 free games
Deal expires 7/11 at 11:59PM Pacific Time
For those that get a PS4 this Prime Day, or already have one, and want to step it up to play some virtual reality games, Amazon is also offering a deal on the PSVR set up. The deal bundles the PlayStation VR headset and PS4 camera, discounting both by $45, and offers three free games: Until Dawn, PSVR Mechanized Combat League, and PSVR Worlds.
See the PSVR headset and PS4 camera
Netgear Nighthawk AC1750
$55 off - Deal expires 7/11 at 11:59PM Pacific Time
Sometimes when we're shopping, we just need to solve a problem, and that might just be spotty Wi-Fi. The Netgear Nighthawk is a high-speed wireless router with both 2.4GHz and 5GHz frequencies, a USB 3.0 to connect media to a home network, and thousands of positive reviews. Normally priced at $129, the Netgear Nighthawk is a great deal at $74.99, and at the moment there's a $20 coupon available to bring the price even lower.
See the Netgear Nighthawk is a great deal
Kindle devices
25% off and up - Deal expires 7/11 at 11:50PM Pacific Time
E-readers have always been something of a luxury, since they are a almost entirely a single-purpose device that hasn't come cheap. Fortunately for avid readers who like the idea of carrying their entire library around with them, several from Amazon's line of Kindle devices are getting some serious discounts. The basic Kindle is 38% off, making it $49. The more vibrant Kindle Paperwhite is 25% off, coming to $89. And the higher-end Kindle Voyage is 25% off, dropping the price down to $149.
See the Kindle is 38% off deal
See the Kindle Paperwhite is 25% off
More, more, more: Amazon Prime Day deals in the US